Healthy Eating Guru Arielle Fierman Haspel is a Board Certified Health Coach, Nutrition and Lifestyle Expert, TV Contributor, Recipe Developer, Spokesperson and Speaker.  
In our conversation, Arielle will be speaking on self-being, mindfulness, and being in the moment, the 2nd principle and chapter in "The Sacred Bombshell Handbook of Self-Love."
There are 11 sessions in this series, and each one represents a chapter in the book.
Watch!
Health Coach Arielle Haspel & "Self-Being" 
Arielle's lesson is: "Self-Being: Living in the Moment."
And guess what? Healthy living guru Arielle also talks body love, weight release, and what we should eat for optimum living!
Her healthy eating and empowerment website is: BeWellWithArielle.com
This session on Mindful Living may be for you if you have confusion around what it means to Be Here Now!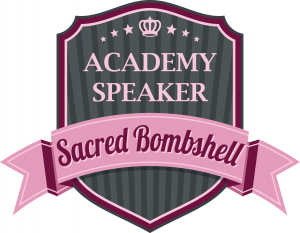 ---
---
Ready? Set? Yeah!
Buy Abiola's new self-worth and feminine power guide, The Sacred Bombshell Handbook of Self-Love, HERE.
---