Overwhelm, stress, substance abuse and suicidal thoughts are unfortunately on the rise among creative entrepreneurs.
Just look at the long list of people from friends and neighbors to renowned celebrities such as Robin Williams, Kate Spade and Anthony Bourdain that we've lost to in recent years.
The National Suicide Prevention Lifeline is a United States-based suicide prevention network of 161 crisis centers that provides a 24/7, toll-free hotline available to anyone in suicidal crisis or emotional distress.
Call 1-800-273-TALK for support.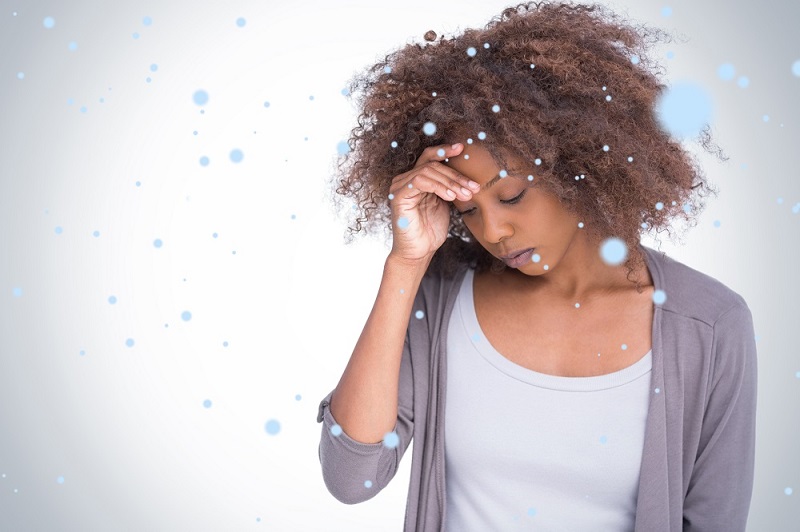 Let's Talk About Creative Women, Suicide and Substance Abuse
by Melissa Howard, Stopsuicide.com
More than 142,000 people died from drug and alcohol abuse and suicide in 2016, an 11 percent increase over 2015, according to a Trust for America's Health.
This deadly link between addiction and suicide seems to strike women in the creative community again and again. It's not just coincidence: Mental health issues and substance abuse disorders are common in entrepreneurial and creative communities.
On the surface, it seems like women who are so accomplished should have no reason to struggle.
When you've chased, pursued, and achieved your dreams, what more is there to ask for? But the truth is, many driven women put their personal wellness on the back burner while pursuing professional goals. And when success arrives, there's so much pressure to maintain and grow that success, it leaves little opportunity to kick back and enjoy the fruits of your labor.
There's also the fact that the traits that make us such successful creatives — the sensitivity, the insightfulness, the empathy — often come hand-in-hand with mental illness. When women who already live with mental health issues become entrepreneurs, the stress exacerbates underlying mental health challenges.
With so much pressure to "have it all," many successful women don't view stepping back as an option. Instead, they self-medicate with substances that allow them to shut off the stress for a few hours. Without proper treatment, mental health issues spiral, sometimes to the point of suicide.
That's NOT to say women with mental health challenges should stay away from the arts and entrepreneurship. After all, ignoring your passions is hardly a solution to depression and anxiety. But there are things we can do to improve and protect the lives of women entrepreneurs and creatives.
1. Reach Out
It's in silence that depression, addiction and suicidal ideation thrive. When someone you know needs help, offer it. If they're unwilling to get help, don't give up. Talk about their struggles when they're sober and clear-headed, offer support that doesn't enable and encourage them to seek help without forcing the matter. If you're unsure of the best way to approach someone about a substance abuse problem, talking to an addiction counselor first can help
2. Know the warning signs.
There are often signs that someone is thinking about suicide. Psychology Today names talk of feeling trapped and hopeless, escalating substance abuse, impulsivity and recklessness, and withdrawal as warning signs that you might notice in a suicidal individual. When a person is thinking of harming herself but doesn't have a plan or means, calling a crisis line and making an appointment with her mental health care provider is appropriate. But when there's a plan and means, calling 911 and requesting a crisis intervention team is the best course of action.
3. Know when YOU need help.
When stress is high, morale is low, and there's no end in sight, seek support. You don't need to wait for a crisis to get help with your mental health or a substance abuse problem. Learning on a support system of mental health care providers, addiction counselors, and friends and family can prevent everyday struggles from developing into a life-threatening problem.
Finally, make time in your life for self-care and encourage fellow your creative and entrepreneurial sisters to do the same. Self-care is important for everyone, and taking time for yourself doesn't make you any less driven. In fact, it's in self-care that women can find the power to keep pushing upward and onward to their dreams.
~Melissa Howard – Founder and Writer, Stopsuicide
---
Watch! You Are Enough
[
YouTube Video Link
]
Need a community?
Looking to hang online with other positive creative and spiritual entrepreneurs? Join the Spiritpreneur Facebook Goddess Group at iManifestMagic.com or join Goddess Temple Sunday livestreams on Sundays at 10AM EST on Facebook and Instagram @abiolaTV or YouTube.com/planetabiola