Are you holding back from the fullness of who you are? Are you shrinking and playing small to make others comfortable? Are you watering your authentic self down to be more presentable?
Goddess Temple Sunday is my weekly blast of motivation, inspiration and transformation to set your week off right!
Join us live for Goddess Temple Sunday, weekly on Sundays at 10am EST, on Facebook and Instagram @abiolaTV and YouTube.com/planetabiola
Watch! Are You Holding Back?
"And the day came when the risk to remain tight in a bud was more painful than the risk it took to blossom." ― Anais Nin
"Don't bend; don't water it down; don't try to make it logical; don't edit your own soul according to the fashion. Rather, follow your most intense obsessions mercilessly." – Anne Rice
Are you holding yourself back from being who you really are? How does this affect your relationships, your abundance, your integrity, your success?
>>>
Click here to watch my sister Damali's surprise review of these cards
.
>>>Click here to order these featured self-love affirmation cards now.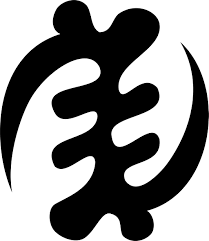 Regarding my earrings, as mentioned in this video, the GYE NYAME Akan (Ghana & Ivory Coast) symbol means "except for God", symbolizing the the supremacy of the Supreme Being.