My Sacred Bombshell Self-Love Journal Cards are inspiring goddesses everywhere to create a healing self-care practice of journaling.
If you want to get your sacred self-love journal cards to play with us, find them at SelfLove.cards.
Here's how I came up with the unique look of the cards.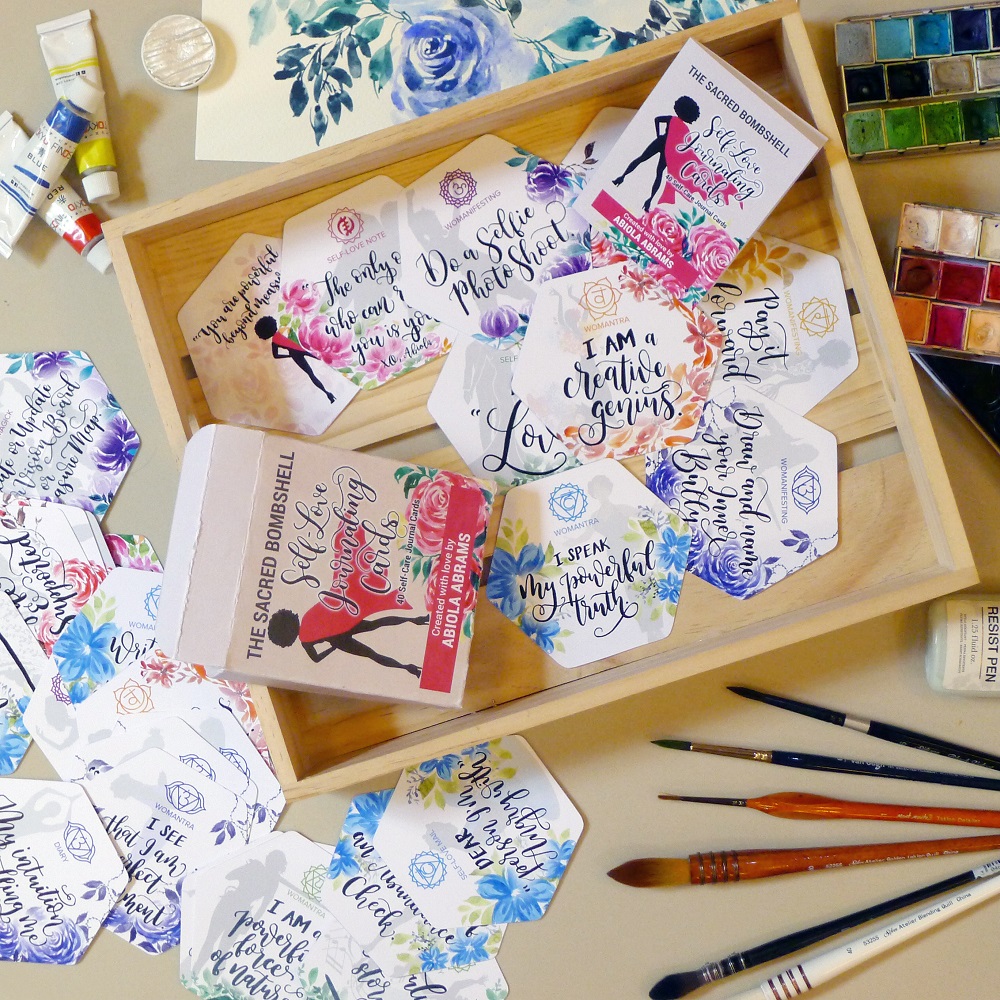 Greetings Goddess!
YAY!
This post is long overdue.
I am so excited about my Sacred Bombshell Self-Love Cards.
[
Quick link to get your own deck
]
Before even embarking on the beautiful journey of divine healing and self-love that these self-care cards take you on, everyone comments first on the unique look of the cards.
Everyone says, I have never seen anything like them!
I have had the spiritual "hit" that these cards were to be born all year.
And I knew right away that I wanted them to be hexagon shaped for a number of different reasons.
This is my 3rd affirmation card deck — and I am CRYSTAL clear, when Spirit tells me how to roll, I roll. 🙂
First came the African Goddess Affirmation Cards, then the Womanifesting Fertility Goddess Oracle Cards.
So when I saw in my mind's eye that these cards were going to have this "weird" and unusual shape, I didn't question it.
(Now, I am sure we"ll start to soon see copycats, but that's the nature of creation!)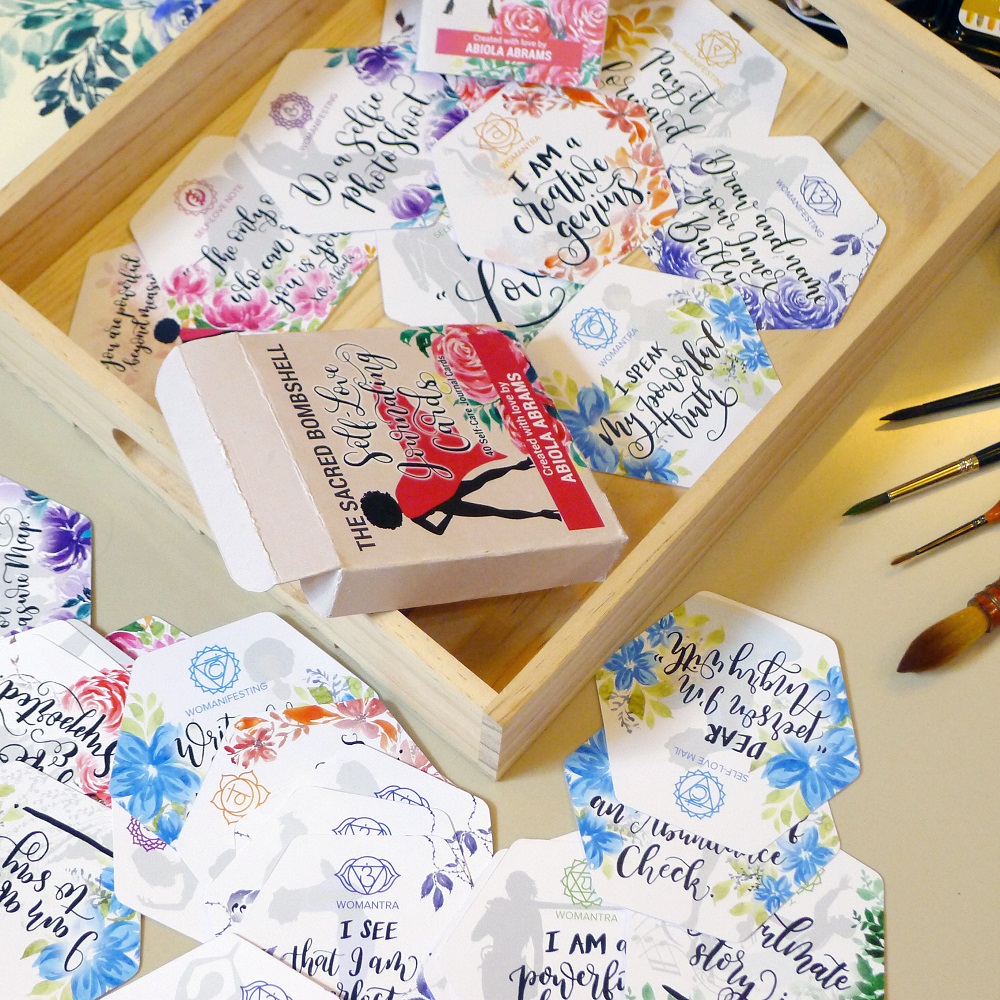 Why Did I Choose a Hexagon Shape?
I love to use pattern interrupts as a teacher and a guide.
We are used to seeing affirmation cards look a certain way, when they are shaped differently, we instantly know on a subconscious level that this is a new journey.
In sacred geometry, hexagons are also powerful. I will explain in another post.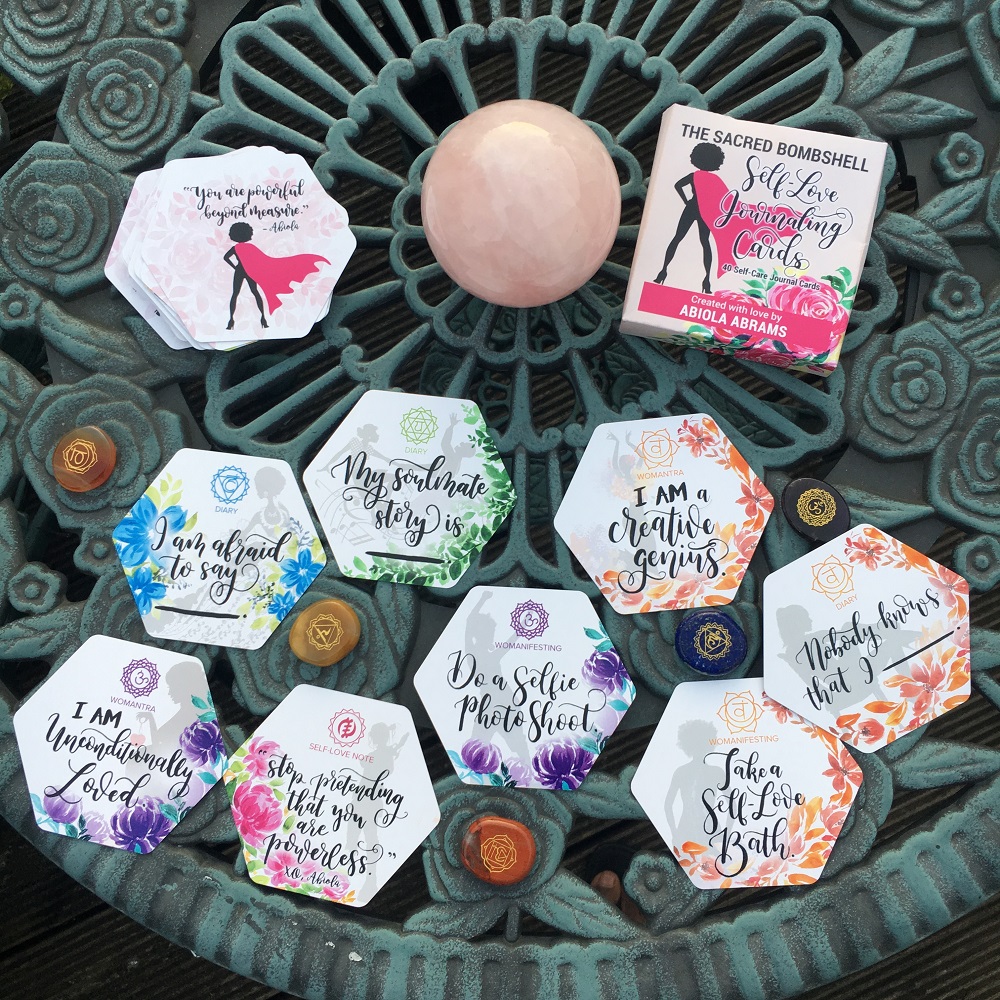 When giving birth to a new creation, I have a "download" from Spirit and then proceed from there.
For example, with my Womanifesting Fertility Goddess Affirmation Cards, I am STILL getting to know that deck. It's still revealing itself to me in terms of how to use the cards– and I created them!
Clarification: I CO-Created them with the Divine.
SO, I knew that these cards would also be on chakra-based system.
I also knew that I wanted to work closely with a new artist, someone I hadn't had the pleasure of working with before.

Enter Instagram, and the lovely Janus Argones-Zate.
She instantly got my divinely inspired self-love journal cards vision — and was able to interpret my charts and graphs AND made up words and terms.
I fell in love with her work and her. We share similar interests and visions. Her work is ethereal and radiates positive energy.
Each card in the deck was lovingly hand-painted with magic by Janus.
We will be collaborating for a long time — we already have the next 5 projects lined up!
Whoo hoo!!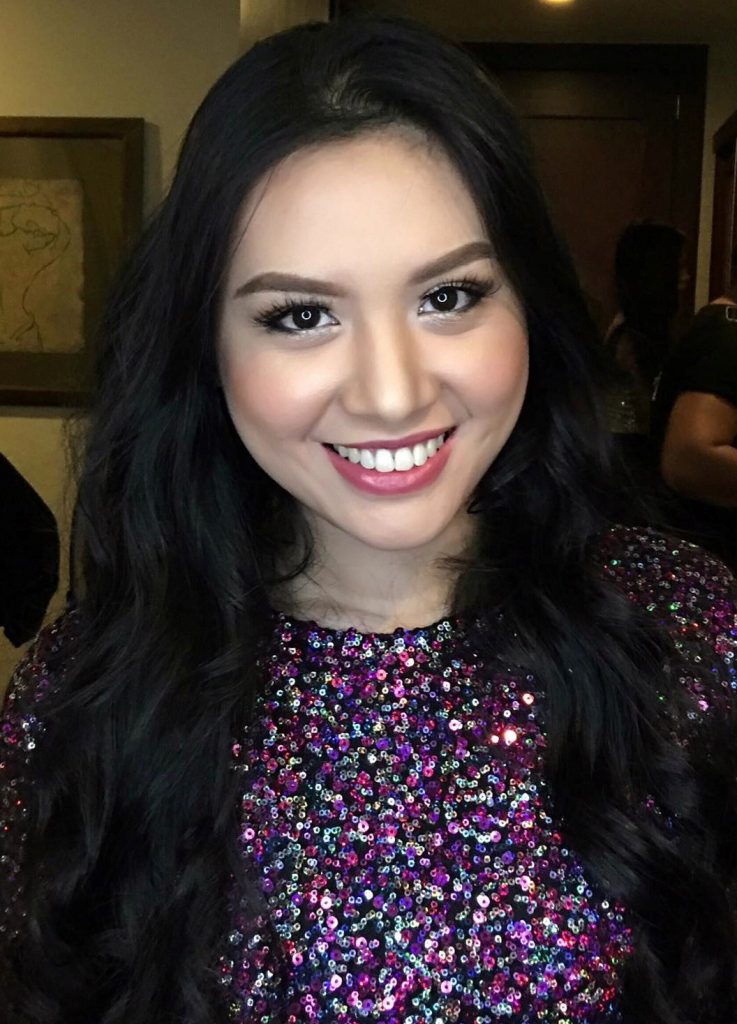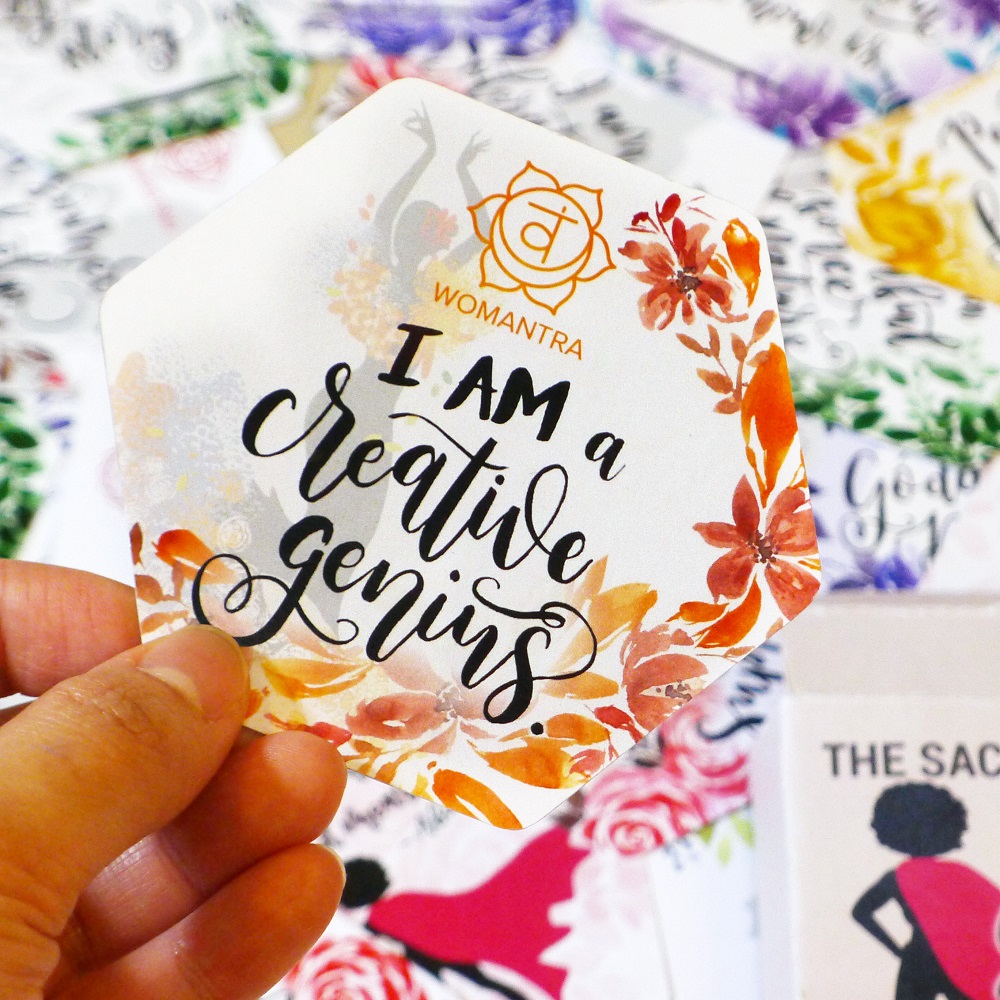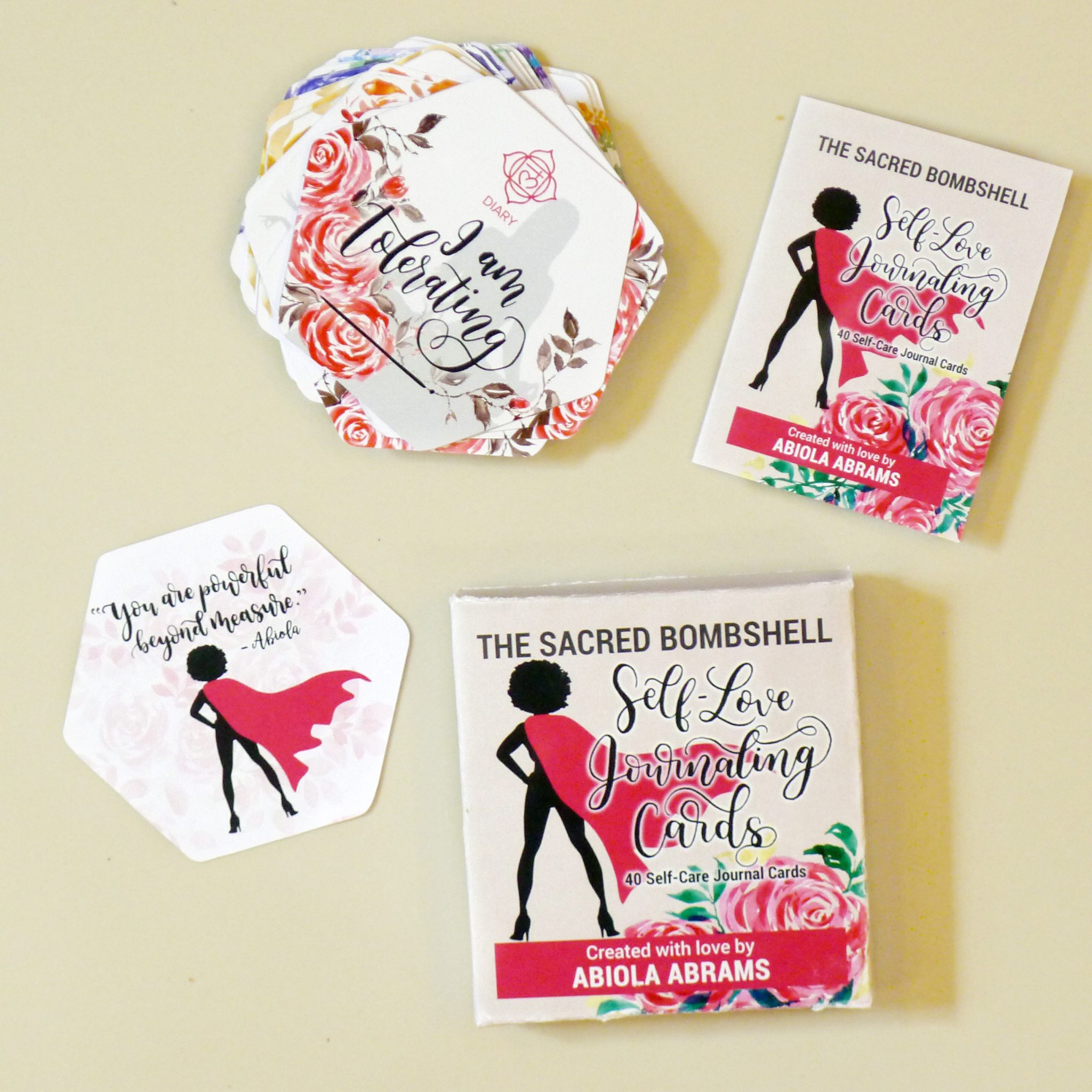 About My Amazing Self-Love Journal Cards Artist!
Janus is a mom, a multi-faceted artist and designer, and a bookworm. She graduated with a bachelor's degree in information technology at UE Manila but was drawn into the more creative side of the industry. A portion of her career was also dedicated to 3D computer graphics and animation since she's also a huge fan a video games, mainly for their graphics and their stories. She is what other gamers might call, a story-driven player. She got her first experience as a professional creative in graphic and web designing working for a hotel and food enterprise, then moved on to work as a 3d artist for a gaming and advertising firm. A few years ago she decided to quit working an office job and ventured out as a freelance artist.
She has then since worked on various projects, not only for computer based designs but with watercolor and calligraphy as well: from web design, app UI/UX to marketing collaterals; from wedding invitations to home decor art pieces. She also had the opportunity to work with several indie authors and publishers both internationally and locally designing covers of books you may find online and/or in bookstores near you.
She is one of many artists who believe in spreading positivity and kindness to a world that had been so caught up in hate, judgement and pessimism. She is a firm believer of pursuing one's passion, and inspiring others to discover theirs.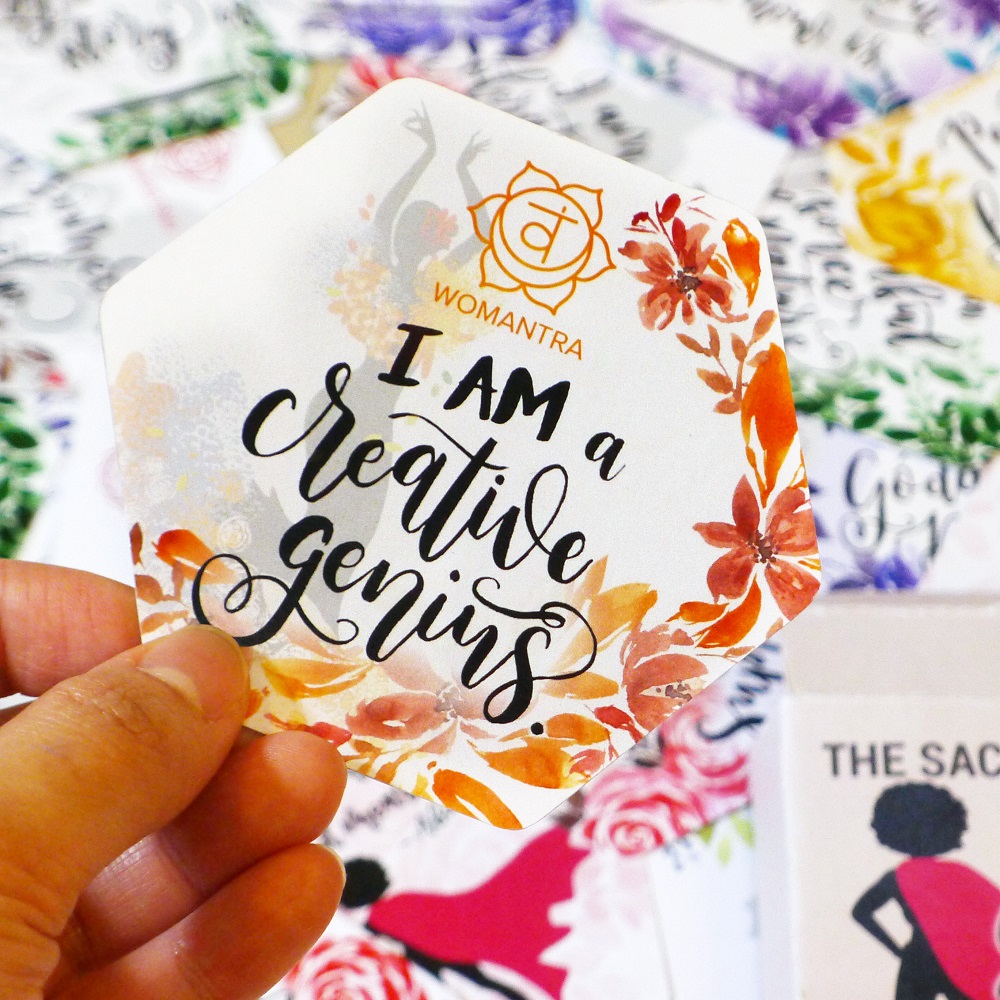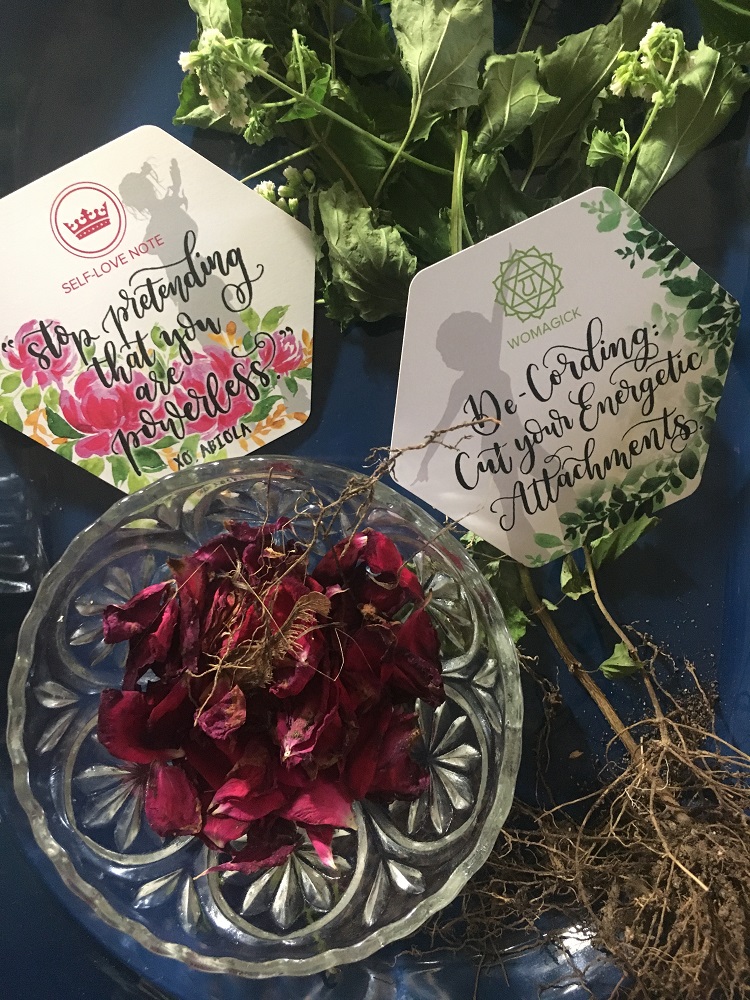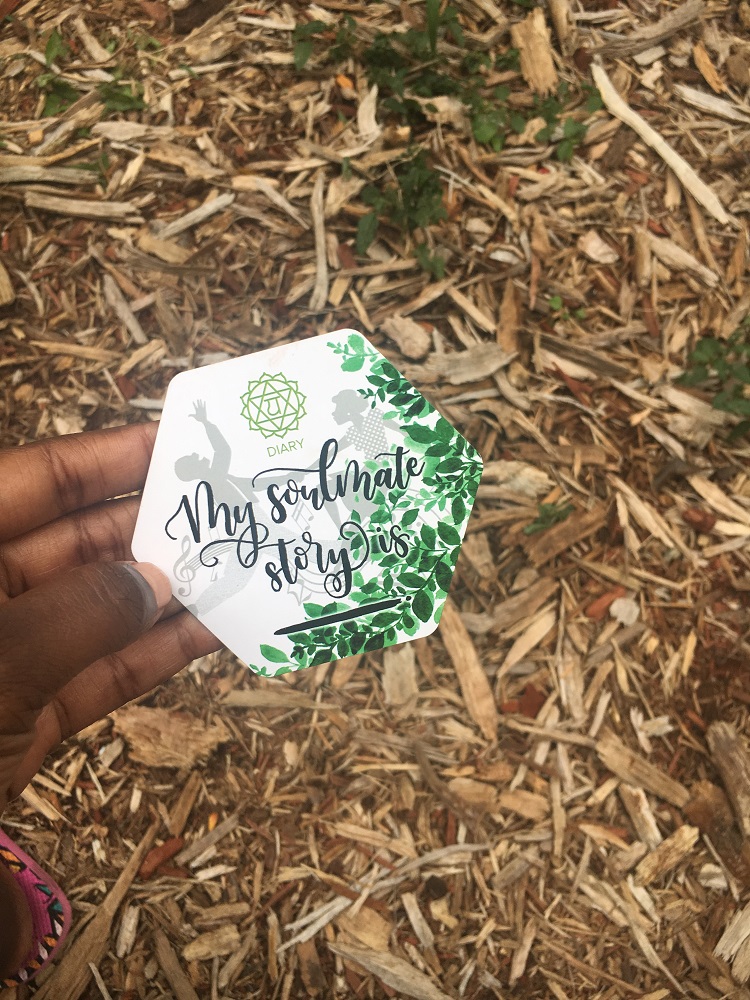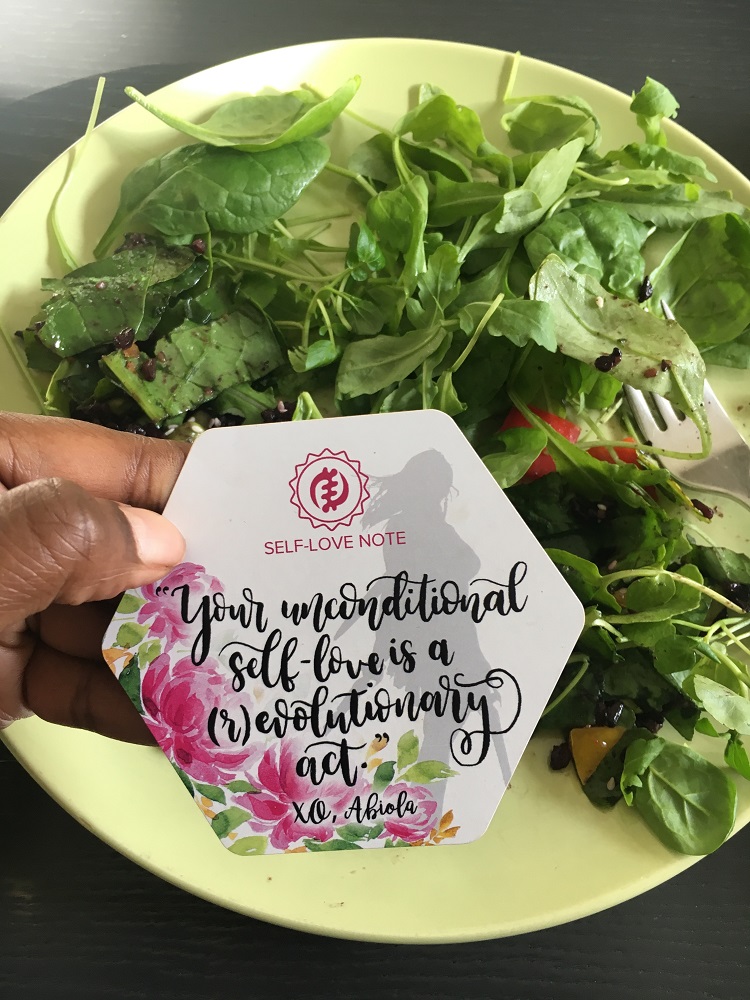 ---
Learn more about these special cards — Watch the Video!
Have you ever kept a self-healing journal?
Get your deck of Sacred Bombshell Self-Love Journaling Cards at www.SelfLove.cards