It is the thirtieth day of thirty days of body love!
What is your, 'I Am' affirmation this week, Sacred Bombshell?
Here are a few to start with: I Am Worthy, I Am Beautiful. I Am Winning, I Am Enough!
YES. I see you. Affirm your life!
Whether you are a girl boss, boss babe, sacred business bombshell or leaning in, you "got" this.
Let's take care of your inner life so that you can rock your outer life…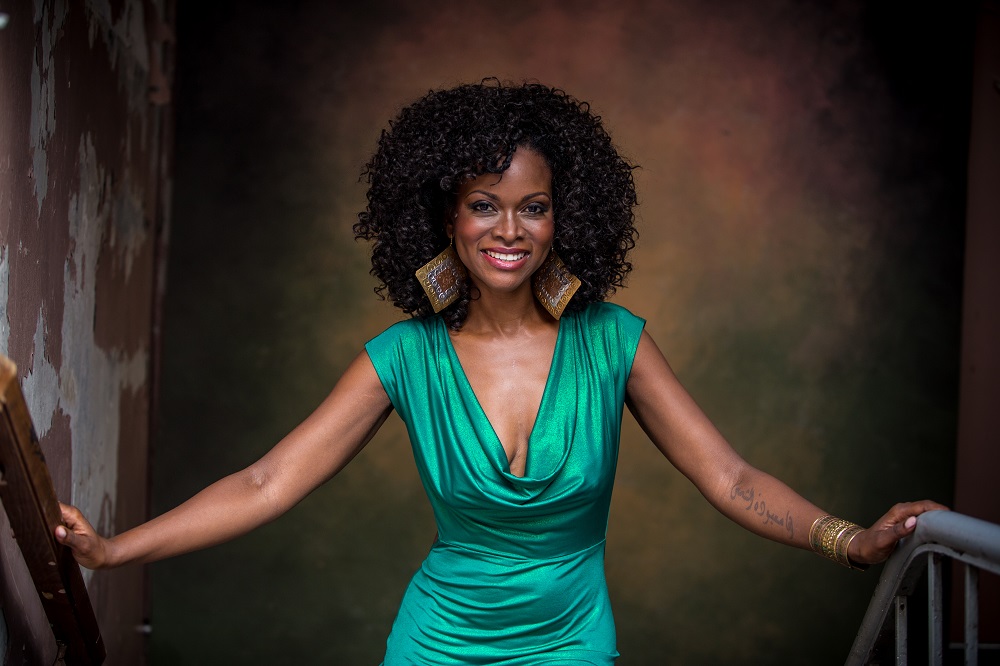 Hey Sacred Bombshell,
Here's to playing dress up as we wrap up 30 Days Of Project Body Love!
Ok, so the winter solstice is coming, Sacred Bombshell. This is our conjure woman 'go within' prime time, the perfect time for the conclusion of our 30 Days of Body Love movement.
It has been beautiful having this conversation with you about what it means to love ourselves and love our bodies. Project Body Love morphed and took shape with a life of her own as we covered what it means to live in your skin, and how to love that body no matter what madness is swirling in the world.
This Friday, December 19th in New York City, you can come flex your body love with me — details below — at Le Femme Suite Pole Fitness Studio for a Power Relationship Boot Camp. Let's get clear on love for the new year.
Someone tweeted me that she wanted to come but she's nervous about the pole fitness. I had to inform her that the author of The Sacred Bombshell Handbook of Self-Love is a pole fitness newbie herself! The lovely Sheena LaShay will be teaching that part of the workshop. I will be offering relationship self-love coaching along with guided empowerment mediation and emotional freedom technique. Life Manifestation guru Emily Tepper will be bringing us the power of ritual design.
Be full of your capital "S" Self as a healthy mindset. Then step into your full greatness. Fullness is a powerful principal. There is nothing wrong with being full of yourself when your self is full of beauty, peace, love and true power. (I see you!)
Whoo hoo.

P.S. Thanks to Ken Jones photography for the photo.
---
Watch and then join me in NYC (details below)

---
 I Am Love- 'Be the Love You Seek, Get the Love You Want'- in Harlem, NY
Hope to see you this Friday, December 19th at Le Femme Suite Pole Fitness Studio in New York City for our I AM LOVE Power Relationship Law of Attraction Boot Camp! 2374 7th Avenue between 138th Street and 139th Street, 7-10pm.
(Your Shareable Social Media Fliers)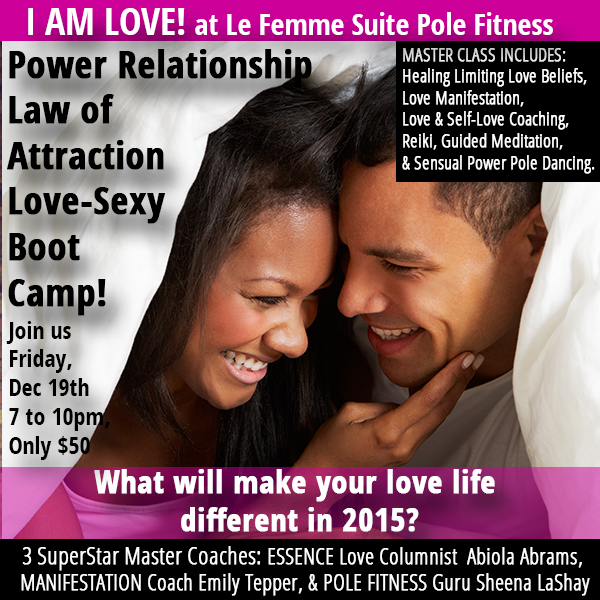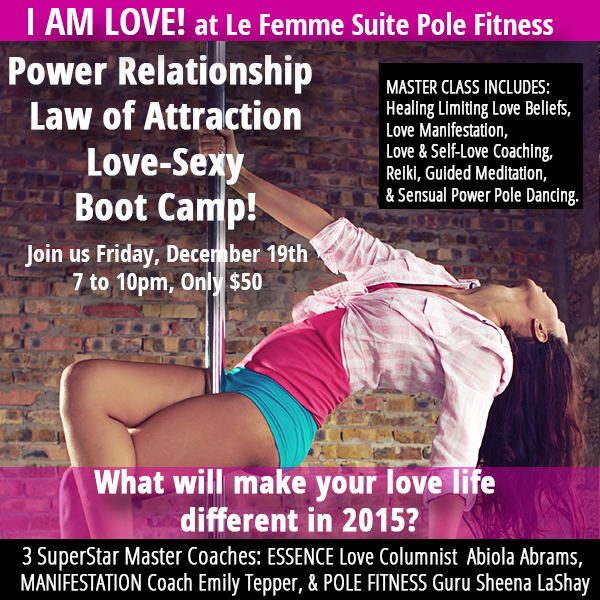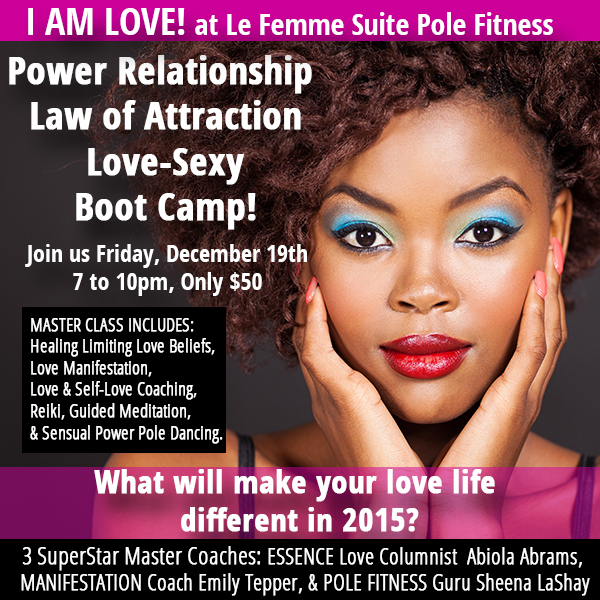 ---