Quite of few of you goddesses have been asking me about my hair care regimen, the products that I use, and my natural hair journey. This blog uses affiliate links and has advertising, but all opinions are my fabulous own.
Playing with my own hair even inspired me to create The African Goddess Affirmation Cards, a deck of affirmation cards that reflect the beauty of natural African American hair in all of its twists, kinks, curls, and coils.
Let's talk about coily, curly, kinky hair care and natural hair growth…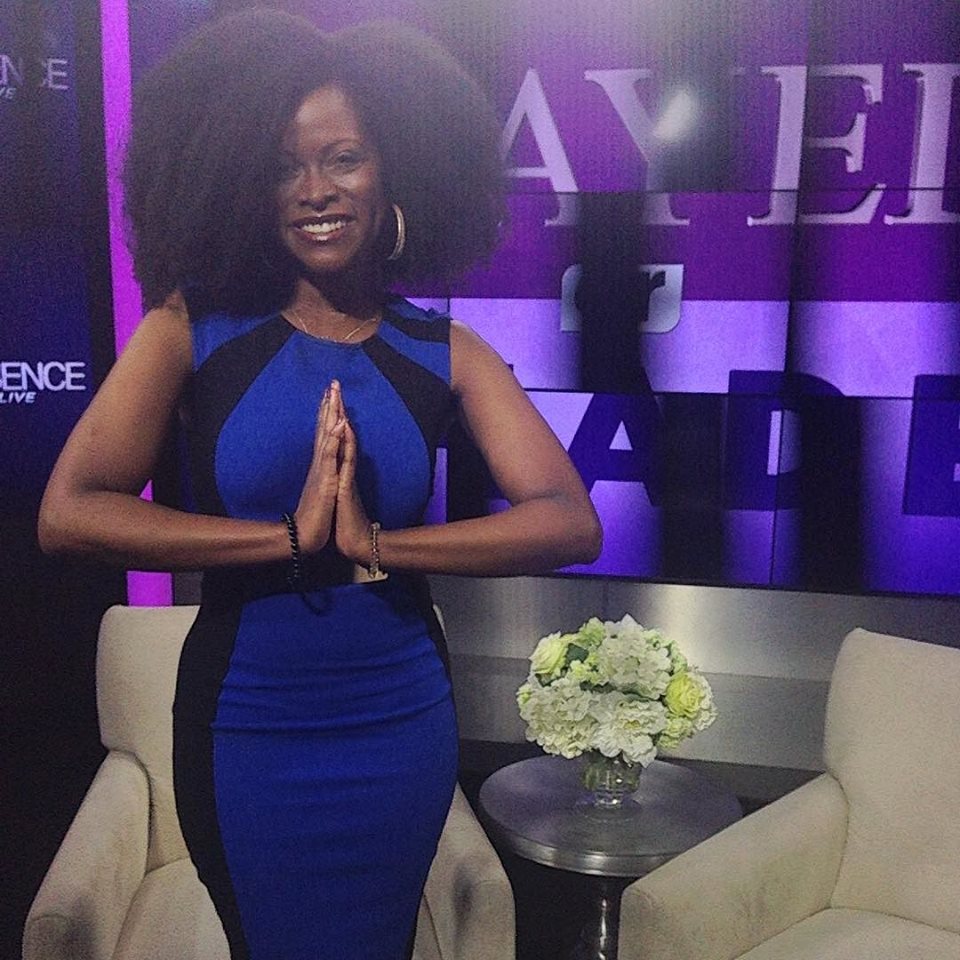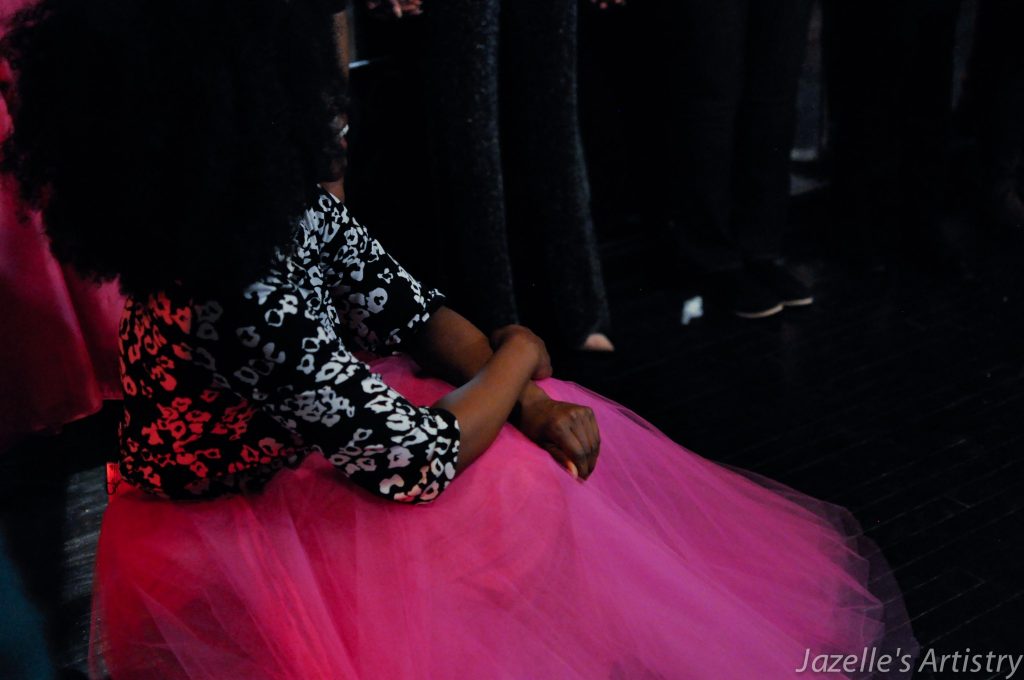 Hey Sacred Bombshell,
After being diagnosed with eczema on the scalp as a teen, I assumed I was doomed to a life of weaves and wigs. I was allergic to relaxers and my hair wouldn't grow. I fried my hair for years with flat irons, blow driers, and curling irons until cutting it all off two years ago.
As a self-love coach, empowerment speaker, and the author of "The Sacred Bombshell Handbook of Self-Love," I just started to feel more and more like I was wearing a costume when sporting my weaves and wigs. I think that a woman has a right to do whatever she wants with her body — including her hair. For me, at that point this was no longer working. In the future, I look forward to maybe playing with hair extensions again– the difference is that previously I was dependent upon these items of artifice. The source of our beauty really is internal, not external. This is true self-worth.
If you have shorter hair and are looking for short natural hair styles, click here for an earlier post. And as a cautionary tale, you can also see my video here about neglecting my hair and what that reveals about self-love.
Please note: Beautiful hair is healthy hair. This has nothing to do with whether your hair is long or short, kinky, curly, coily, or straight. Good hair is whatever you deem it to be!
Here's my natural hair care regimen…
Watch!

::::If you can't see the video above, click here to watch on YouTube.
---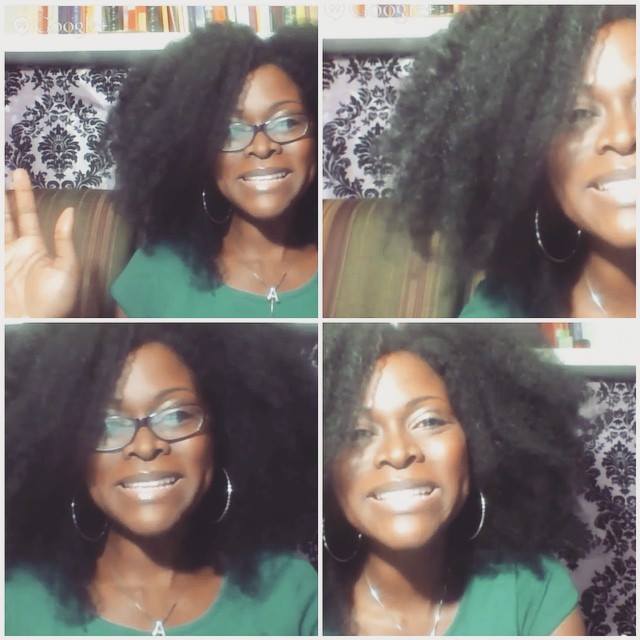 Here are the 9 factors I attribute to my natural hair growth:
1) Healthy Eating.
Yeah, I know it sounds corny, but I went from a high sugar, fast food, lots of poultry diet to a vegetarian diet. Eating plant-based has a direct effect on my hair. I don't take any hair vitamins — yet. But all of the vitamins in the hair vitamins – like Biotin – I eat naturally in my beans and greens.
2) Working Out.
Now I know you are really rolling your eyes. My workout it kettlebells. Kettlebell swings require a blood rushing to scalp move. I think a side effect of my workouts is rapid hair growth. Blood flow to scalp is an ancient hair growth treatment.
3) A Clean Scalp.
Growing up I always heard that black hair didn't need to be washed as much. Not true! All hair needs to be washed. A clean scalp aids hair growth and is super healthy too. Bacteria can grow on an unclean scalp hindering natural hair growth and causing goddess knows what. Ew!
4) Low Hair Manipulation.
I don't comb and brush my hair a lot. My hair is about 2 and a half years old and for the first year and a half I only did finger detangling. Now I do use a comb and brush but the less you handle your hair the better. That's why braids appear to cause so much hair growth. Your hair is allowed to rest and not be manipulated. It's not rubbing on your sweaters. That's why it is called a protective style. This is very key for natural hair growth.
5) Jamaican Black Castor Oil.
I don't use it as much as I used to but all anecdotal evidence shows this to be a hair aid. See what I say about it in the video if you don't like the smell. I do need to get back on my JBCO game!
6) The LOC Method.
Liquid, Oil, Cream. I talk products in the video. Olive oil and coconut oil should be in every curly girls cabinet. Sealing your ends with coconut oil is great for retaining hair growth. Your hair grows like everyone else's. Curly, kinky, coily hair just often has less hair retention.
7) No Mineral Oil.
No silicones or mineral oil. Check out your hair ingredients. This stuff just sits on the hair without really moisturizing.
8) A Serious Pre-Poo Game.
Before you wash your hair, condition. You read that right. The pre-shampoo game is everything. I use mayonnaise. It's got eggs, oil, the whole shebang. That's my hair soaking in mayo on wash day below. Olive oil and coconut oil are also great for pre-shampoo conditioning.
9) Heat Free Life.
I don't use heat on my hair at all. The hair on my head is heat virgin hair. It has never been blow-dried or flat-ironed at all. Heat is detrimental to natural hair growth for me because it increases hair breakage.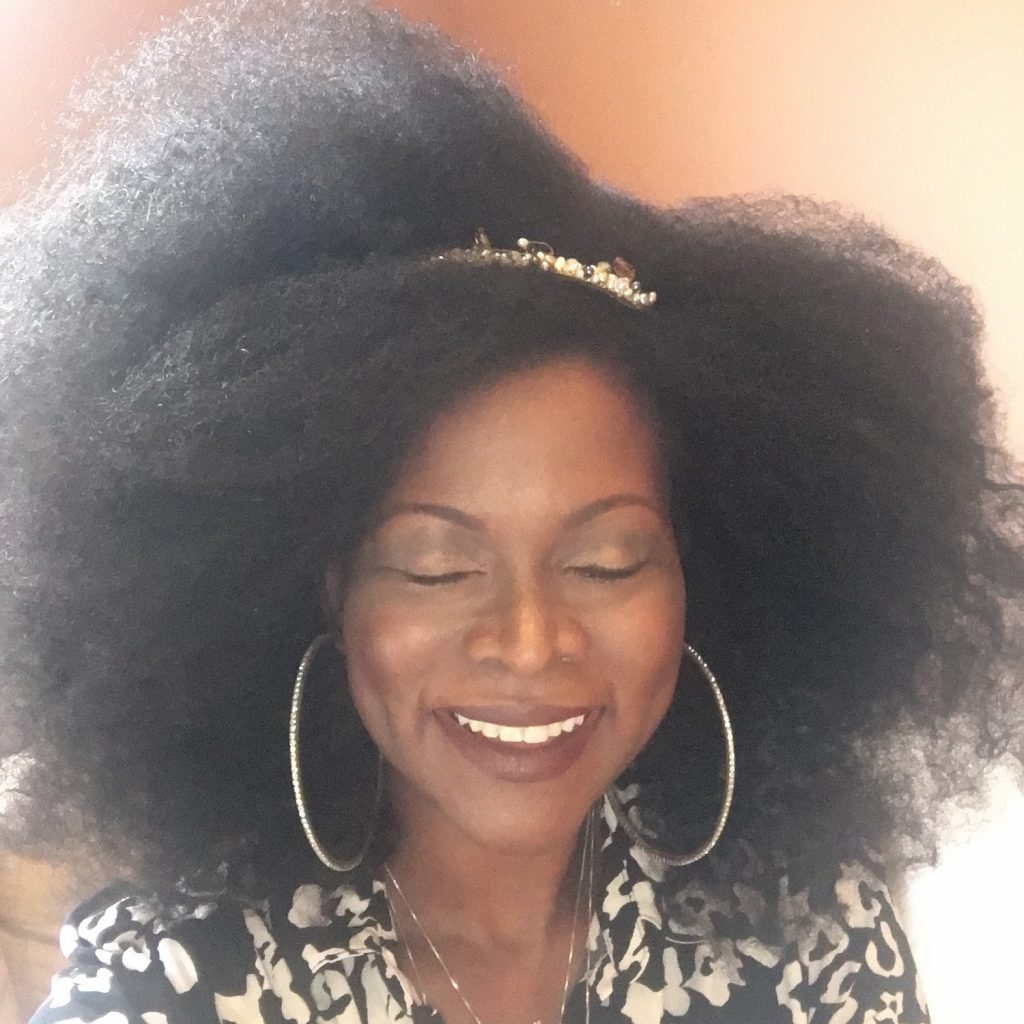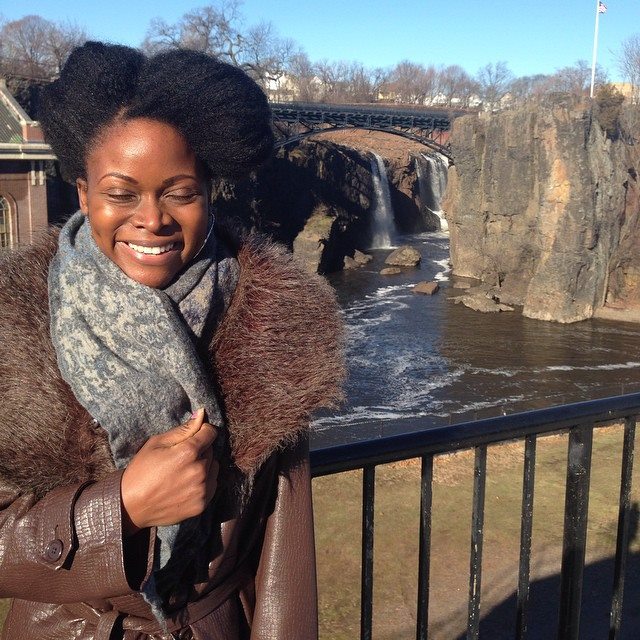 ---
By the way, these books may be helpful:
---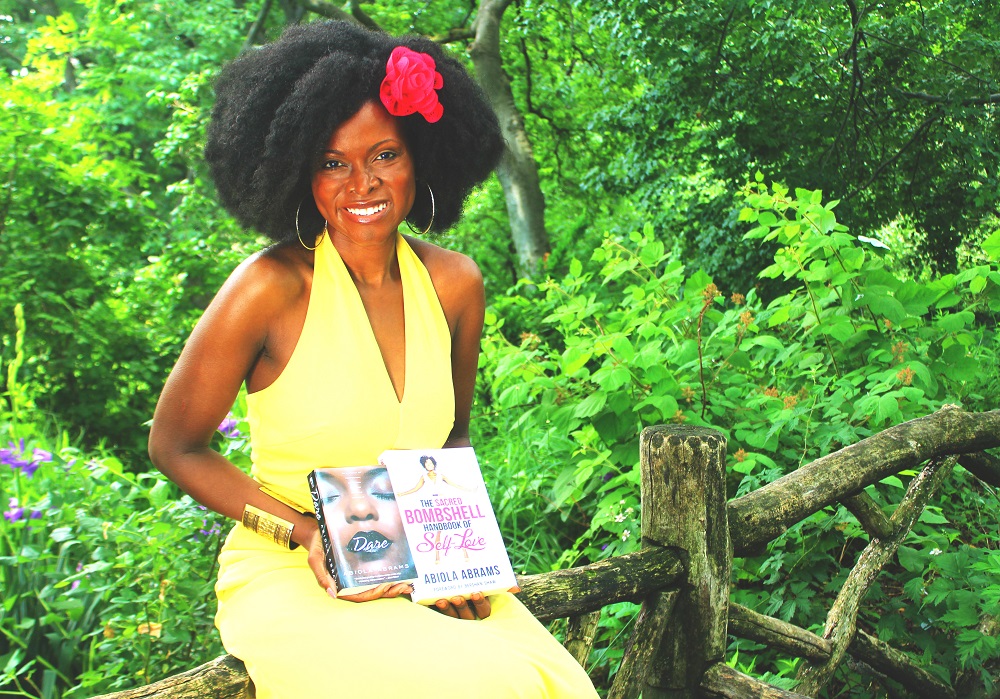 ---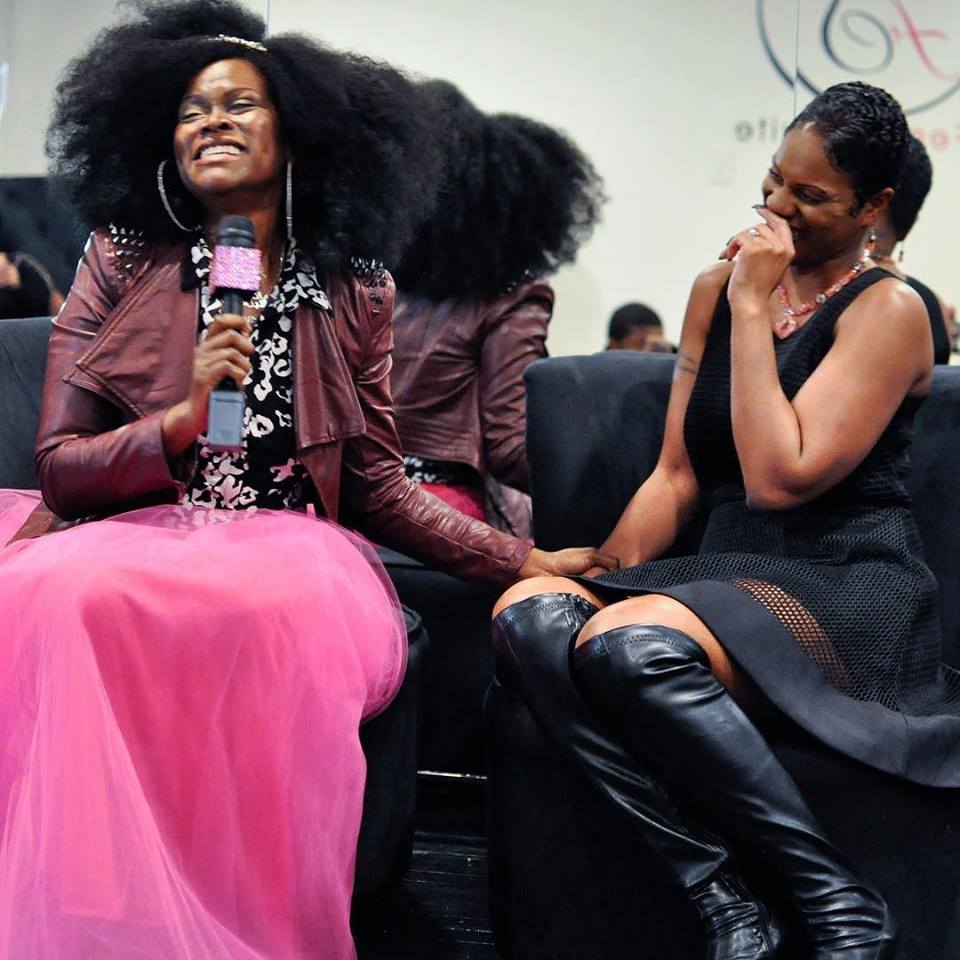 Here are the Natural Hair Products I Use:
(Photo Gallery, Click Pics to Enlarge)

---
Wait – Did You See My African Goddess Affirmation Cards?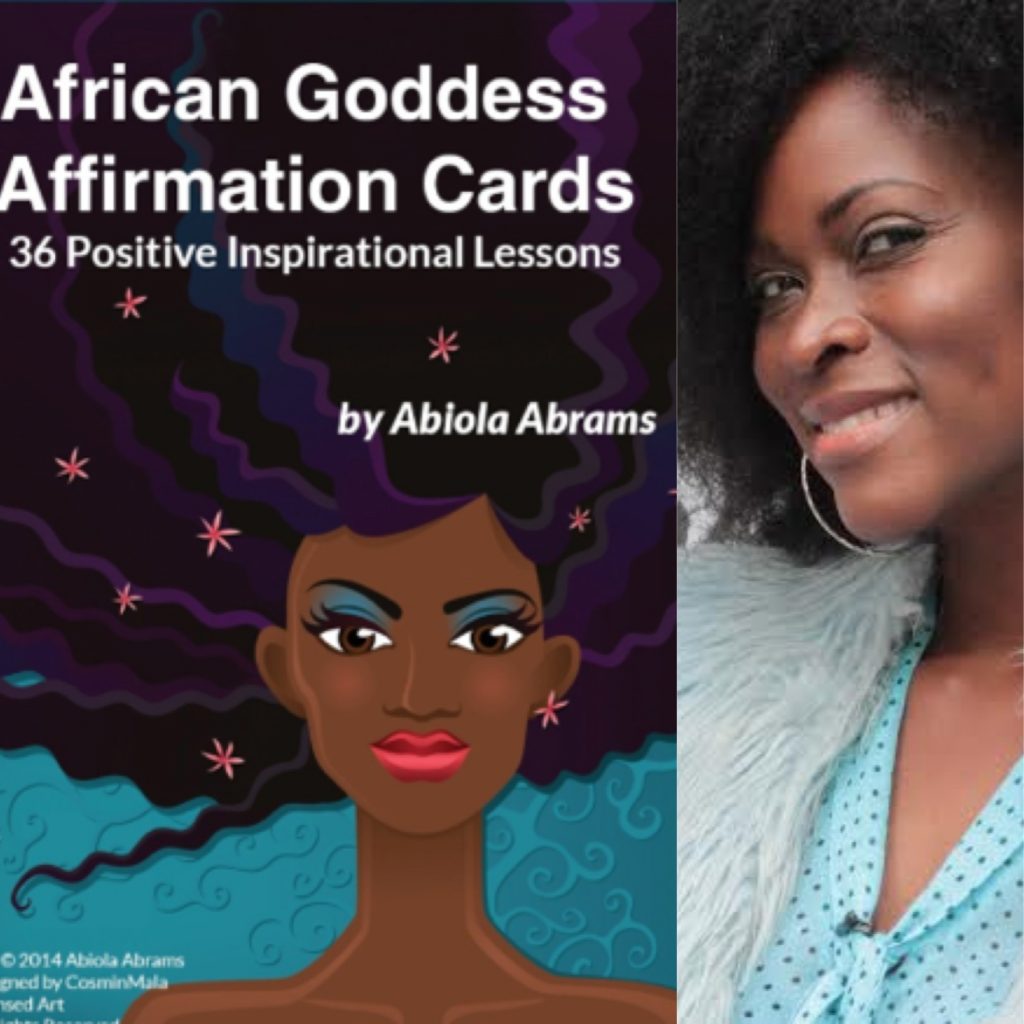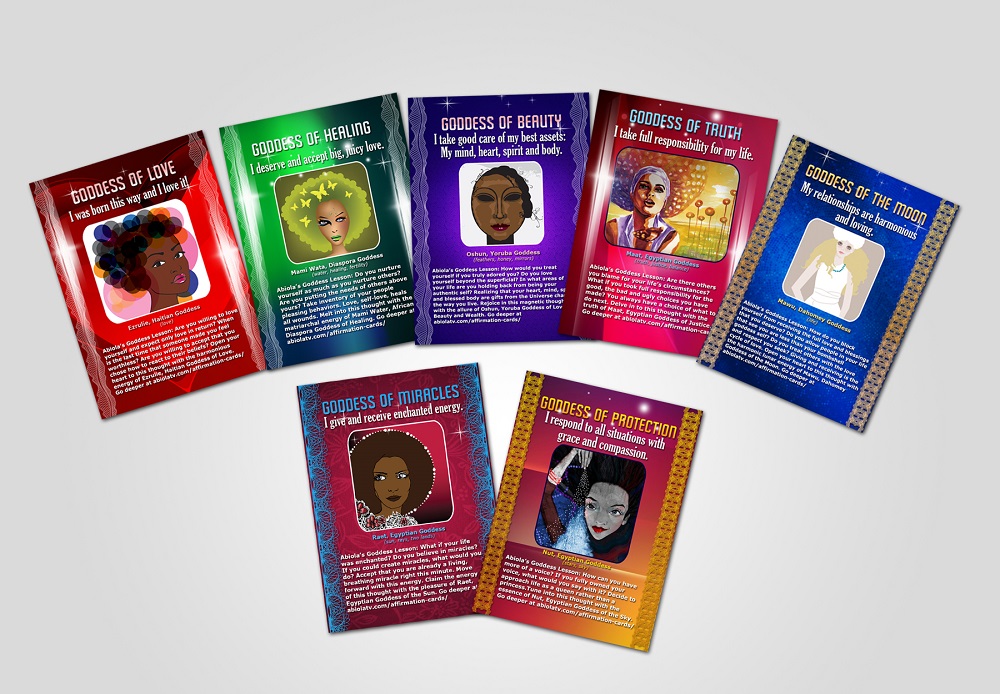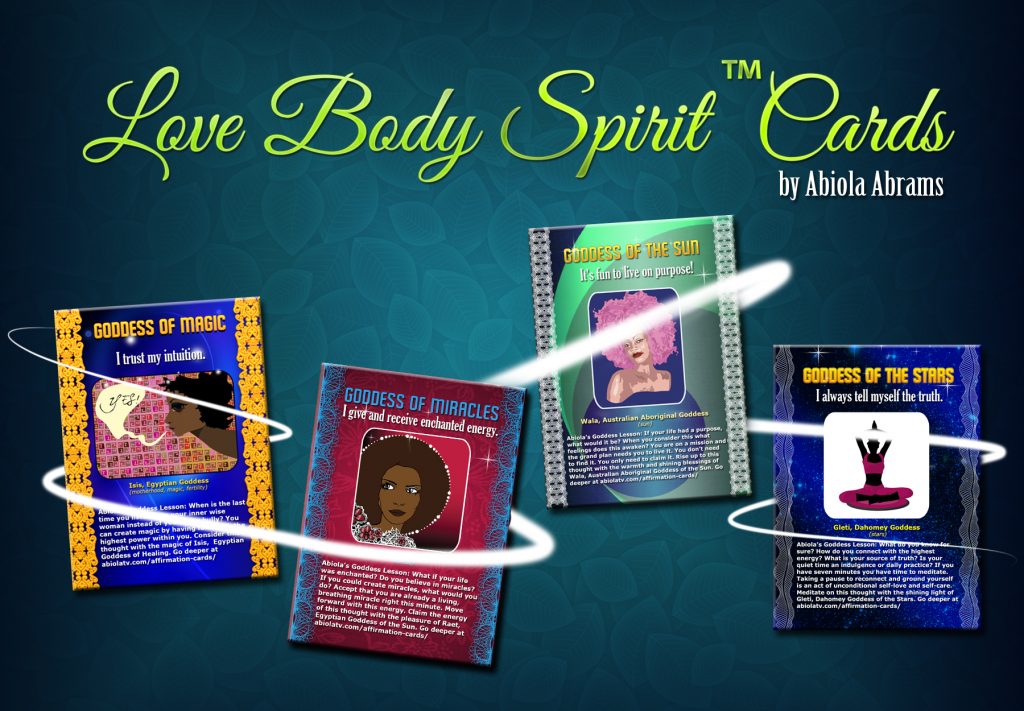 ::::Click for More Info on the African Goddess Affirmation Cards::::
---
Pin It!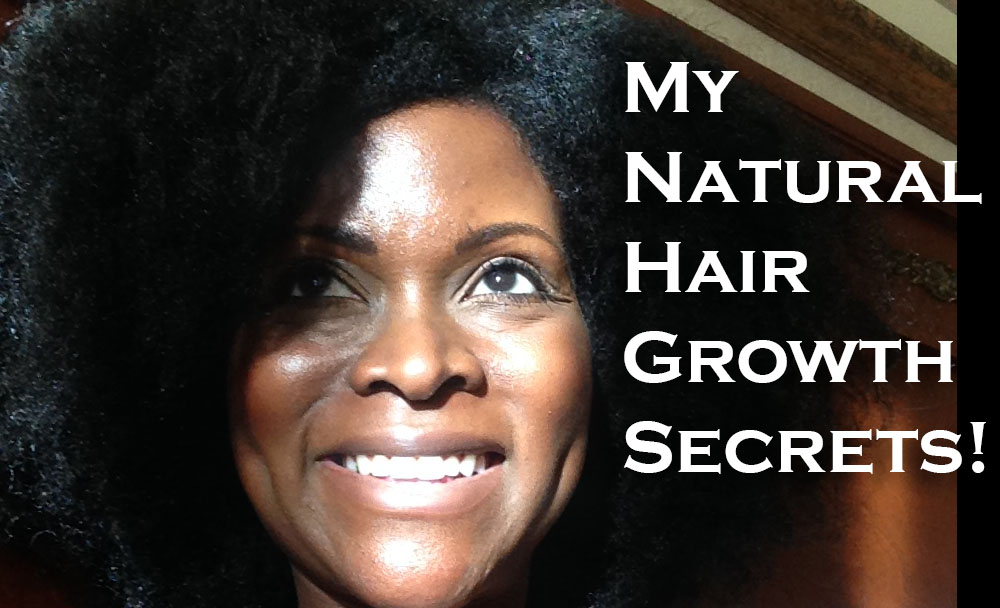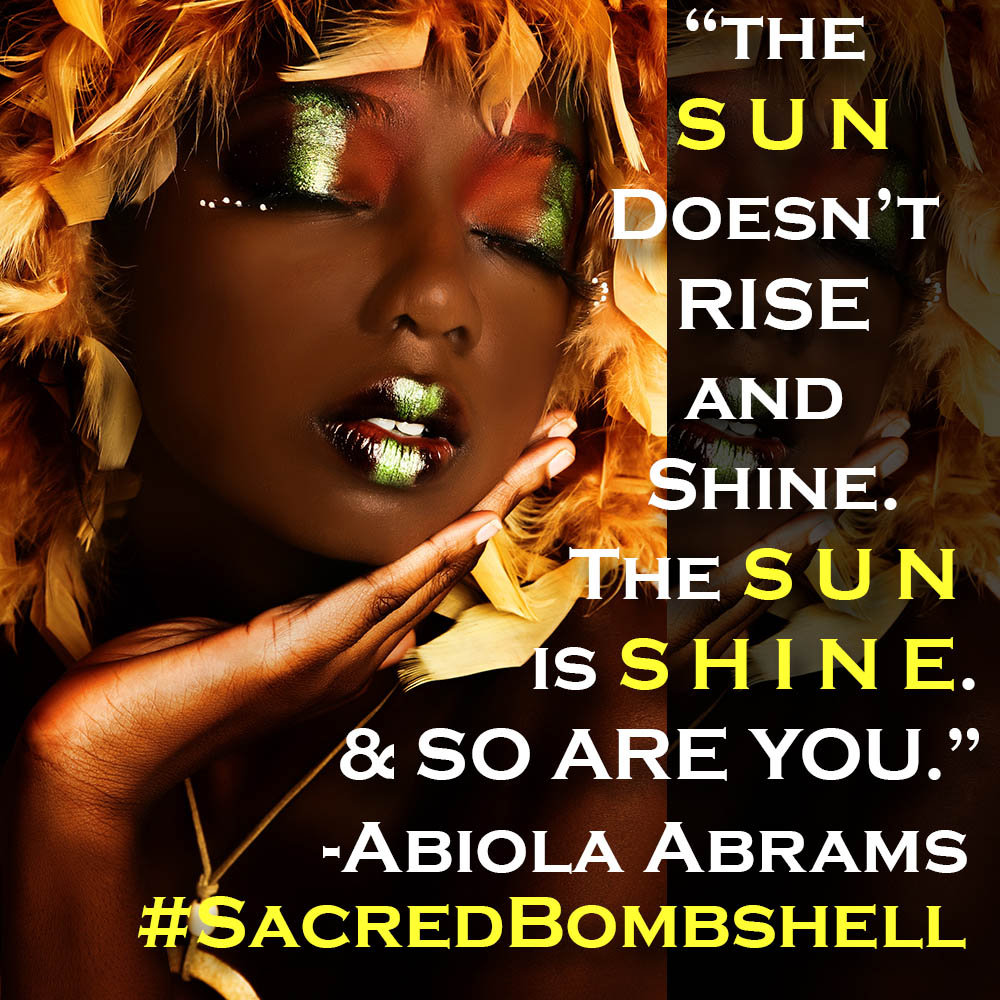 ---