There are some of us who live too much in our heads. I am definitely guilty of that, at times. However, I believe that most people are not introspective enough. If more people took the time to examine themselves and chart a course for their lives, the world would be a juicier place. There is no knowledge like self-knowledge. First, know thyself. After all, how can you love someone you don't know? How can you know anyone else if you don't love yourself?
So ask yourself, who am I? Hint: I am not this body…
Hey Sacred Bombshell,
I created these  Self-Inquiry Questions for my coaching clients. They are also in my free Hear Me Roar Greatness Guide, which you can get HERE. Please note, these are different from my metaphysical self-inquiry meditation that you may have heard me do in previous programs. These are my Know Thyself questions.
Know thy sacred bombshell self, to rock thy life!
If you are planning to attend my Best Year Ever Program free two-day program, please answer these questions to prepare. You can find the questions– but I like pretty things. So CLICK HERE to download printable journal pages and bring all of your beauty to class.
Register HERE for YOUR BEST YEAR EVER. This is a $197 two-day program that I am offering FREE.
-Save the dates: February 24th and February 26, 7pm EST. When you register you will receive the dial-in information.
::::Click HERE to sign up for that course.

P.S. You can download the  Self-Inquiry Questions here and then register for the workshop below or on this link..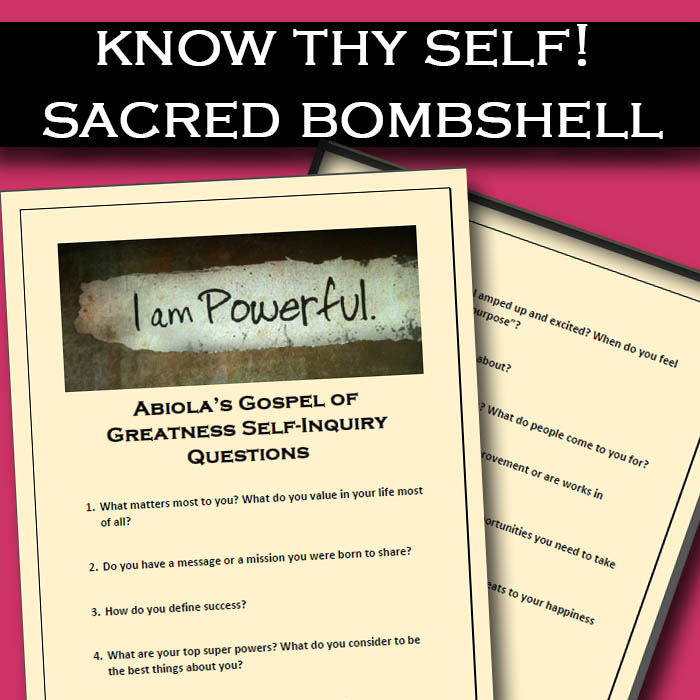 PDF File. Right Click to "Save As" or "Save Target As" on a PC.
Can't see this file?
Download free copy of Adobe Acrobat Reader
To use a PDF file, a reader program must be installed on your computer, tablet, or phone. An Adobe® Acrobat® Reader plug-in is available for most of the popular web browsers.
---
Wait! Sign Up for the Free 2-Day Workshop
Register and you will be sent login information.
---
Abiola's Gospel of Greatness: Self-Inquiry Questions
What matters most to you? What do you value in your life most of all?
Do you have a message or a mission you were born to share?
How do you define success?
What are your top super powers? What do you consider to be the best things about you?
What feels the most fun and effortless for you?
What makes you feel amped up and excited? When do you feel like you're living "on purpose"?
What are you passionate about?
What are your true strengths? What do people come to you for?
What areas in your life need improvement or are works in progress?
Where in your life are there opportunities you need to take more advantage of?
Where do you feel that there are threats to your happiness and/or success?
How do you want to be remembered?
---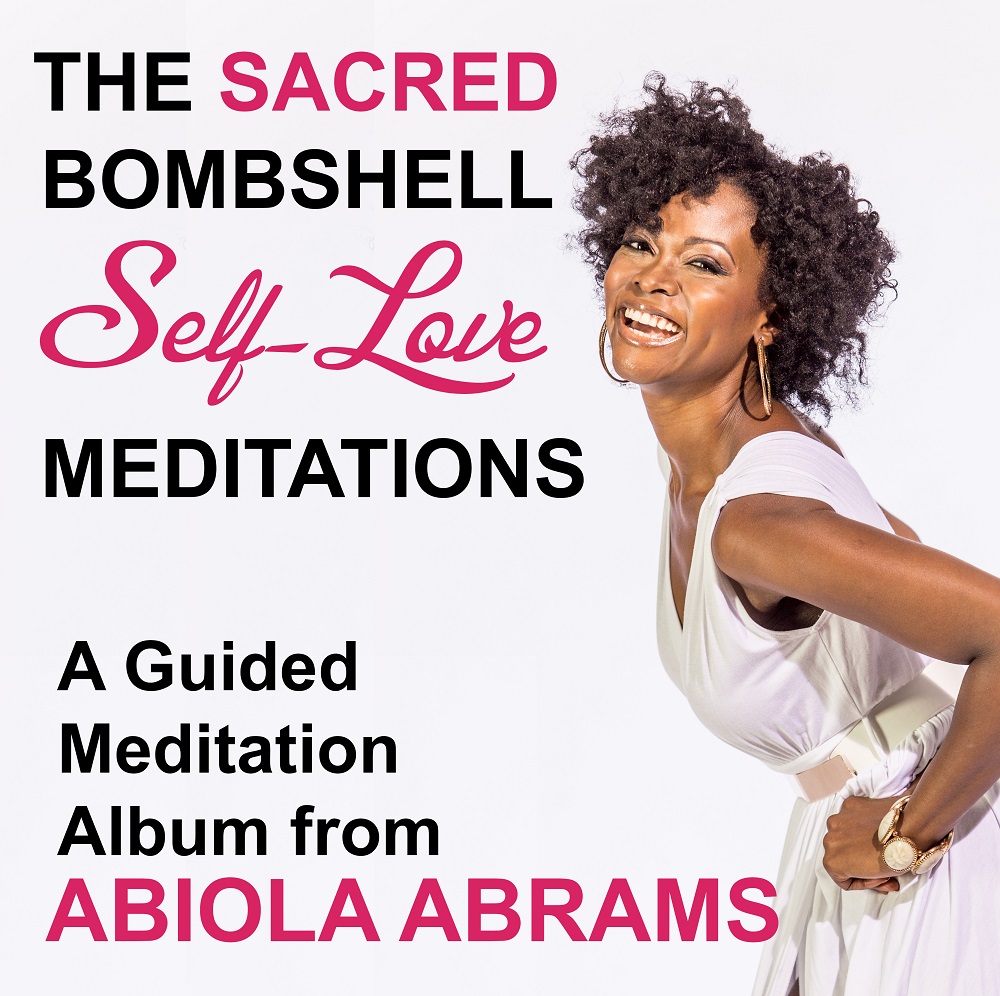 ---
Here's a little metaphysical info on self-inquiry, courtesy of Wikipedia:
Self-inquiry (Sanskrit ātma-vichār) is the constant attention to the inner awareness of 'I' or 'I am'. Ramana Maharshi frequently recommended it as the most efficient and direct way of discovering the unreality of the 'I'-thought. He taught that the 'I'-thought will disappear and only "I-I"[web 1] or Self-awareness remains, which is Self-realization or liberation. Ram Das also speaks on this teaching.
---
---