Author Agyei Ekundayo's jarring memoir chronicles the cyclical mental illness of an African American girl who comes of age in a cruelly dismissive culture and patchwork healthcare system. The pages of this book expose a timeline of clarity and restoration; after 10 doctors, 13 pills and 5 psych ward stints failed. It is only after exchanging her safe place for a death wish that she realizes exactly to what degree isolation precedes advocacy…

Watch Our Powerful Dialogue!
 [Youtube Link]
---
Hey Goddess,
When I knew that my BIG vision for my life included broadcasting a BIG message in a BIG way, I knew that I needed to address my own personal challenges.
I couldn't let my social anxiety stand in the way of me speaking, writing, coaching and sharing my message of empowerment, answering your calling, and self-love. I couldn't let being a highly sensitive person block me from putting myself out there.

After all, how could I inspire others to love themselves if I didn't see myself as worthy of the self-care it takes to heal?
We have to let stigmas and taboos around mental health challenges fall by the wayside so that we can truly RISE and SHINE…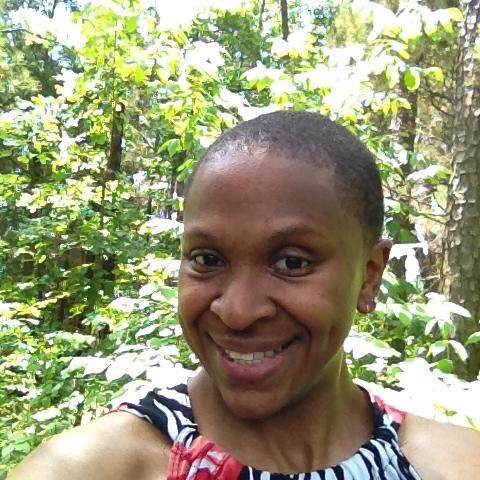 WATCH my Spiritpreneur School video podcast with mental health advocate, speaker, and awareness vlogger Agyei M Ekundayo, who says with pride, "Everybody mental ain't crazy." 
Goddess Agyei is also the author of "Hindsight Is 20/20." I haven't read it yet but it sounds powerful and I'm grateful that she had the courage to tell her story.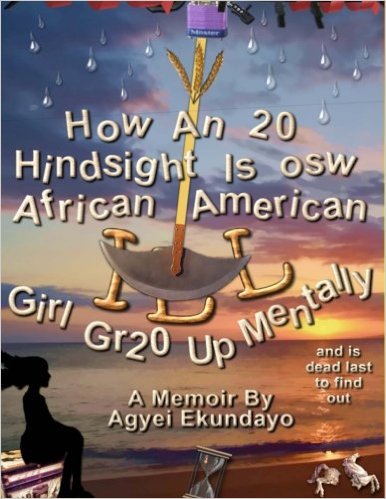 In her interview, AJ also mentions a movie project. Find that short film, "
Music in Motion
," on YouTube on this link here.

---
AJ's Official Bio
After a decade of volunteer commitments, Agyei Ekundayo fueled her earnest drive for community wellness education in 2007 while working as an Infant Mortality Case Manager at the Portsmouth Health Department in Portsmouth, VA. In that role, Agyei independently managed a pilot infant mortality reduction program whose target populations were low wealth, high risk maternal groups.
There, she counseled mostly young girls about self-care, nutrition, pregnancy complications, premature birth, and repeat pregnancy prevention. Agyei's primary role centered on networking with community agencies to develop partnerships that would provide a continuum of resources to meet the gamut of basic human needs.
Certified in Midwifery Assistance and Lamaze training, Agyei has served the medical community via service hours at a Christian Guatemalan orphanage. She studied Biology and Clark Atlanta University and graduated with a Bachelor of Science degree in Health Promotion from Weber State University. Past experiences feature a plethora of inclusion companion work for the Town of Chapel Hill, assistant grant writing intern for the South Central Perinatal Council in Lynchburg, VA and as a three time guest speaker for the Durham County Crisis Intervention Team training consumer panel. She also facilitated discussions for the North Carolina Mental Health Consumers Organization's 2014 annual conference. She has most recently been at Carrboro's North Park Church and lectured at North Carolina Central University to a graduate psychology class. Agyei, or "AJ" as she likes to be called, is gifted at assessing audience approach, and thus uses a lively mixture of informative interaction, humor, and visual display to connect with the crowd.
AJ added Mental Health Awareness to her growing list of health disparity concerns when she "plunged full throttle" into the maze of America's mental health care crisis, upon receiving an initial mental health diagnosis in late 2007. Since then and after 13 or so medications (she says she lost count), 10 different specialists (she says she wishes she could lose count), and 5 diagnoses (the docs cheated at Rock, Paper, Scissors); AJ bet herself good money that she could break the silence of African Americans hiding with mental illness and crusade for more effective legislation. AJ is an impassioned proponent of utilizing creative arts to cope with mental health illness. She recently published a memoir about her experiences growing up with cyclical mental illnesses.
---