The fabulous Suzanne Oshima is a speaker at Sacred Bombshell Academy and Matchmaker, Dating Coach, and Founder at Dream Bachelor & Bachelorette. 
Suzanne will be speaking on letting go, the 9th principle and chapter in "The Sacred Bombshell Handbook of Self-Love."
There are 11 sessions in this series, and each one represents a chapter in the book. 
Tune in for Suzanne's lesson.
Watch: Presenting Suzanne Oshima at Sacred Bombshell Academy!
Suzanne's lesson is: "Letting Go." 
Tonight's session on Letting Go may be for you if:
You have what I call PTLD – Post Traumatic Love Disorder;
You feel like you are stuck in life and relationships;
You can't get over your 'type' but your type is unhealthy for you;
You feel broken or like something is wrong with you;
You feel paralyzed by past mistakes or perceived failure;
You feel insecure when it comes to your love life;
You stay in your comfort zone to feel safe;
Let's talk!
---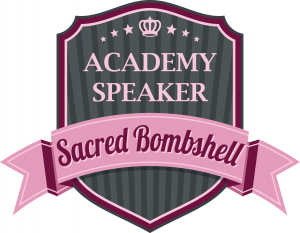 Questions posed on the topic:
(We'll see what Suzanne has to say!)
What if I am in a relationship with someone I shouldn't be with and can't break up?
How do I go through a breakup in a healthy way?
If I am intimidated by relationships after a negative experience, how do I begin again?
If I feel lonely how can I put myself out there?
What if I just can't get over my ex?
TO WATCH:
---
About Suzanne Oshima:
Suzanne K. Oshima is a Matchmaker, Dating Coach & Founder at Dream Bachelor & Bachelorette.
Suzanne has worked with hundreds of single men and women to help them uncover the core issues of what may be preventing or blocking them from finding love. Suzanne has helped them transform and elevate their dating lives to meet, attract & keep the right one.
Suzanne is also the Founder of Single in Stilettos. Single in Stilettos gives you the best dating advice from all the top dating experts to help you meet, attract & keep the right man…so you can go from Single in Stilettos to Engaged in Stilettos!
Suzanne has been seen in the media on Bravo TV, The Today Show, Good Afternoon America, ABC News, Inside Edition, BBC Radio, Men's Health, Glamour, and much more!
---
(Watch for more information on Sacred Bombshell Academy.)
---
Ready?