We are spiritual entrepreneurs and this is our pledge, declaration, manifesta and manifesto.
We Spiritpreneurs are coming into our own, stepping into our power, womanifesting and welcoming in our abundance, and answering our callings.
This is our time.
A Spiritpreneur is a Spiritual Entrepreneur, a conscious, soul-centered woman coach, healer, practitioner or creative guru such as a writer or speaker.
Your Spiritpreneur niche could be health, fitness, food and wellness, empowerment and spirituality, money and business or beauty and fashion. 
You may not know what your Spiritpreneur mission is, but you know that you have one — even if no one know your name.
You may not yet have your voice but you'll find it. 
You are ready to be seen — even if you don't feel ready. You deserve to have an abundance of soulmate clients, money and freedom — even if you've never made a dime.
Our Spiritpreneur Manifesta
We are Spiritpreneur Warrior Goddesses.
We stand in Feminine Power where all things are possible.
Call me by my name:
Queen, Warrior, Sorceress, Lover.
I pledge to live on
purpose
, out loud, in sacred abundance.
I have too many curves to fit into a box.
We are WOMANIFESTING our lives and answering our sacred calling.
My calling is my prayer –
All things are possible.
We are fearlessly, fearfully and wonderfully made.
And yes, Badass Beautiful.
These are my words and I have spoken.
I am a Spiritpreneur.
---
Phone Screensaver Version
(Download or Save and Rock It!)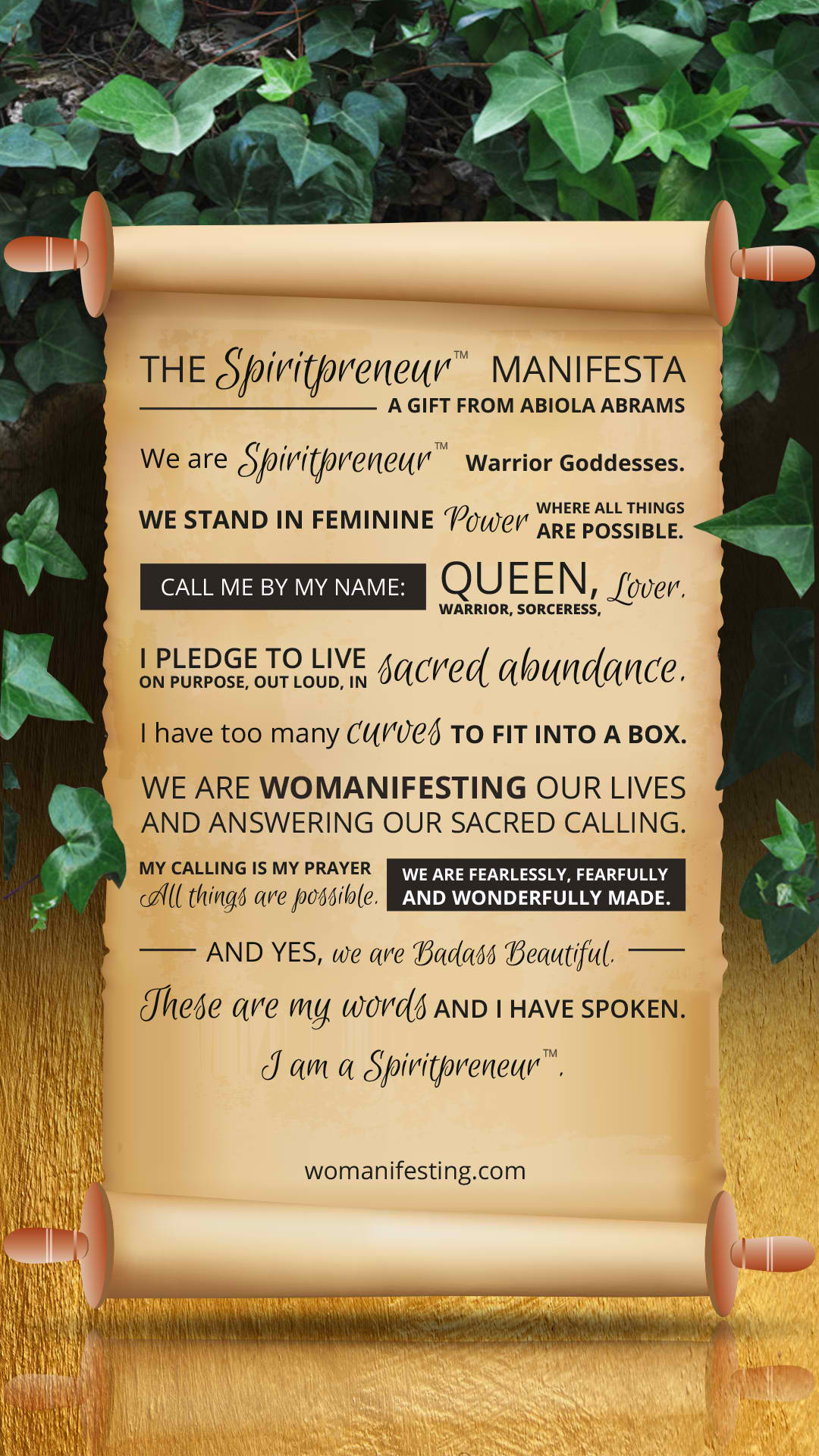 ---
Pin It!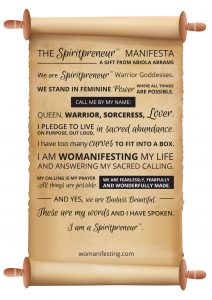 >>>Get started with a free Spiritual Business Masterclass at RichGoddess.club
---