Author Jackie Collins joins me for a Sacred and the City chat! We are celebrating the launch of "The Santangelos," her latest book. Find this broadcast on iTunes under Spiritpreneur School 18.
You don't want to miss this…

Watch Jackie Collins on Being a Powerful Woman
---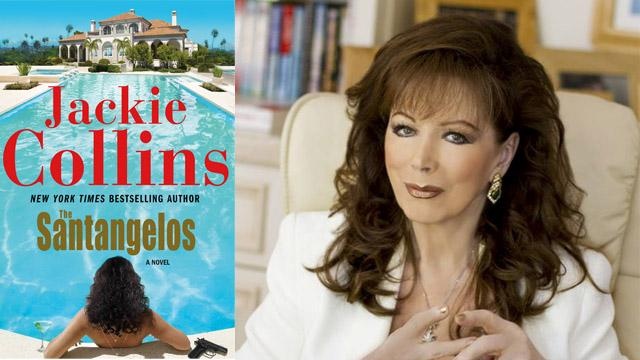 ::::Click here to purchase the book: "The Santangelos: A Novel" by Jackie Collins.
.
---
This week, I catch up with uber author Jackie Collins in Manhattan to celebrate the launch of her latest book, "The Santangelos." This is the passionate side of leaning in. We talk about what it means to be a strong woman and a creative leader.
Jackie Collins is a 32-time bestselling author and popular creator of diva character Lucky Santangelo. Do we think that Jackie knows something about powerful women and flexing your creative muscles? Absolutely.
Abiola Abrams: Today, we're with the incredible, the phenomenal, the fabulous, Ms. Jackie Collins.
Jackie Collins: Well, I'm delighted to be here with you because you are amazing. I love it when we get to talk and spend time together.
Abiola: I do too! You are one of my favorite mentors. You write powerful women. You are a powerful woman.
When we are reading a Jackie Collins novel, we are in your world. You create such a rich, multi-layered world. Can you tell us about your writing process?
Jackie: Well, I write in long hand, so I have my light-felt pen with me at all times. I usually will sit there at nine o'clock in the morning and start writing, writing, writing until about five o'clock. And then I'll take a break to watch some television. And then I will go out with friends. The next day, I'll start all over again. So it's kind of a routine, but my characters take me on such a wild trip.
You talked about powerful women. I want to bring that message to women that women can do anything they want to do.
I have this motto that I say to young women, which is, "Girls can do anything and don't you ever forget it. And have respect for yourself." If you have respect for yourself, people are going to have respect for you.
You have to tell these young girls that that's what it should be. Because with the Internet and everything now, they're looking at all these half-naked, huge stars and the the other people with their sex tapes and they think, "Oh, is that the way I can become successful?"
No, you have to become successful by working, by doing what you want to do, by having a passion for what you want to do. If you have a passion for it, it's never work.
Abiola: Yes, that is the most important message. If you have a passion for it, it's never work. Jackie, where does that kind of strength come from?
Jackie: I was the middle child. I had a younger brother and an older sister, who is [actress] Joan Collins.
Joan went off to be a movie star while I got expelled from school at 15. And then I followed her to Hollywood. I wanted to make my mark. I didn't want to be just Joan's little sister. I knew what I wanted to do.
I knew I wanted to write and I thought, "If I'm going to do this, I have to do it myself. My parents said to me, 'Oh, no, no. You have to go to college if you want to write. You have to get a degree. You have to do this, you have to do that.'"
No ladies, you follow your dream. I followed my dream. And 32 bestsellers later, I think I've achieved a lot for a dropout.
Abiola: Yes! Yes, you have. Jackie! I would love to know a little bit more about your creative process. You mentioned having seven desks. Can you visually paint a picture for us?
Jackie: I was lucky enough to build my own house. I call it the house the Hollywood wives built. It's really large, but it's fantastic. It has a great ambiance. It's filled with bronze panthers and bronze paintings. I mean, paintings of panthers. It's filled with Buddhas. I love Buddhas.
Abiola: Oh, I love Buddhas too.
Jackie: Yes! And so I thought, "I'm going to have a lot of desks in this house." So I have desks for different projects.
But my favorite desk is the one that I bought off the Lucky Santangelo set when we were making "Lady Boss" and Kim Delaney was playing Lucky. I said to the props guy, "Can I get the desk?" He said, "If you want to buy it, you can get it." I said, "I'm buying it."
Abiola: Absolutely!
Jackie: I got the desk, my Lucky Santangelo desk. So if you see the movie, you see the desk.
Abiola: You mentioned the Buddhas. Is there any sort of sacred practice that you use to become still?
Jackie: I call myself a hovering Buddhist because I totally believe in the religion.
Abiola: A hovering Buddhist, I love that.
Jackie: That's the religion I believe in. It's very quiet and very peaceful. I don't often chant, but if I had the opportunity and more time, I probably would. But I just feel very peaceful. When I see my Buddhas, they just feel me with a great sense of peace. I love it! I love that feeling.
---
Via Jackie Collins' site: 
There have been many imitators, but only Jackie Collins can tell you what really goes on in the fastest lane of all.

From Beverly Hills bedrooms to a raunchy prowl along the streets of Hollywood; from glittering rock parties and concerts to stretch limos and the mansions of the power brokers — Jackie Collins chronicles the real truth from the inside looking out.

Jackie Collins has been called a "raunchy moralist" by the late director Louis Malle and "Hollywood's own Marcel Proust" by Vanity Fair magazine. With over 500 million copies of her books sold in more than 40 countries, and with some thirty New York Times bestsellers to her credit, Jackie Collins is one of the world's top-selling novelists. She is known for giving her readers an unrivaled insiders knowledge of Hollywood and the glamorous lives and loves of the rich, famous, and infamous! "I write about real people in disguise," she says. "If anything, my characters are toned down — the truth is much more bizarre."
---
How to be a Powerful 'Lady Boss'?
Pin It!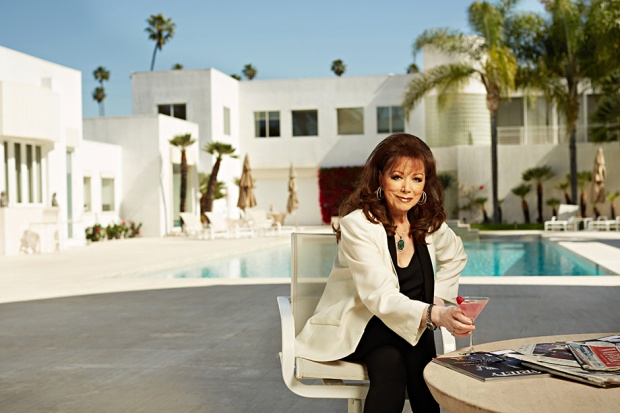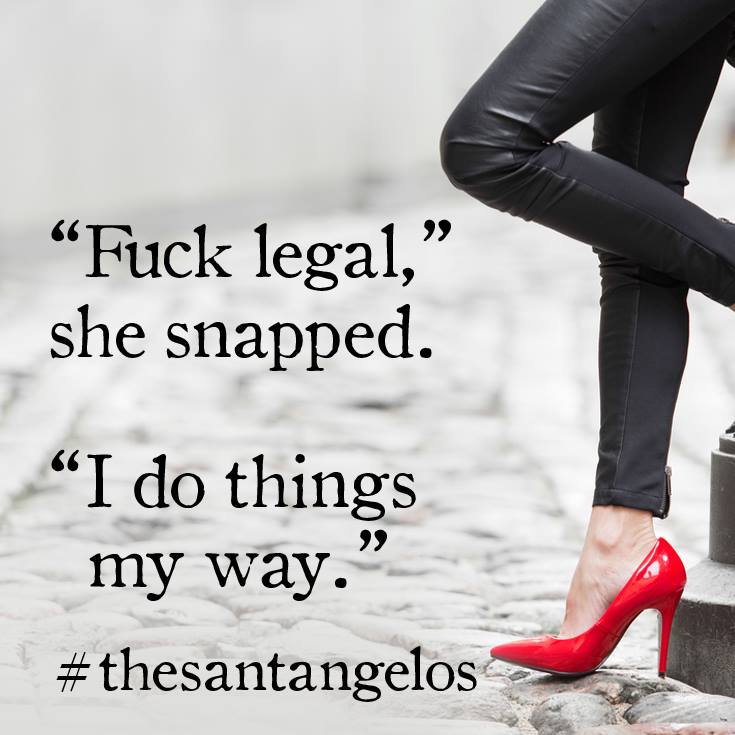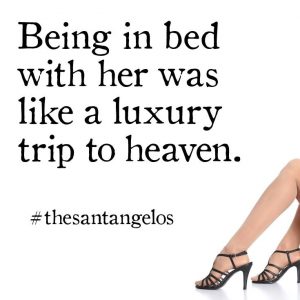 ---