#HERO: noun: An individual who embraces who they are and uses that self awareness as a superpower to better the world… Told from a HERO's perspective,
The Hashtag HERO is designed to inspire and cultivate this community of every day superheroes. Use our #HERO Hashtags to connect with other like-minded movers, shakers, and risk takers: #HEROESUNITE
Greetings Sacred Bombshell!
When Super Ivi, The Hashtag Hero asked where I wanted to be interviewed in NYC, I chose Sisters Uptown Bookstore and Cultural Center in Harlem. Janifer Wilson founded this community hub in 2000. This was such a great conversation. I adore Ivi and support her fun empowerment movement. Wonderwomen unite!
Watch this wonderful conversation that I had with Miss Ivi for her HERO INTERVIEWS series. 
Here are some of the great questions Ivi asks me:
(Yup! Some of the same journal questions from The Sacred Bombshell Handbook of Self-Love!)
What makes you an everyday superhero?
What springs you into action?
What are your superpowers? How do you use them?
When did you know you were a hero?
Do you have Villains?
Do you live by any heroic philosophies?
What's your Kryptonite (weakness)?
What do you love about The Hashtag HERO?!
I will also be speaking at Super Ivi's upcoming HERO TALKS event on…
Join us at the upcoming #HEROEvent where I am a featured speaker:
The

 #HEROEvent to take place in Soho on 

Thursday, August 21st from 6:30PM-9:30PM

. It is a collaborative event between The Hashtag 

HERO

 and Chalkboard Tee's located at 341 Lafayette Street. 

The theme will be 

HERO

 

Talks

 (a spin off Ted 

Talks

).

Talks

 will range between 10-15 minutes on an everyday superhero story. The event will likely be $5 suggested donation based where a portion of the proceeds will benefit a great cause. It promises to be a night of inspiration, live art, wine, and fun.

Topic: "How to Stop Playing Small" – How to rise into your shine and become the person you were born to be. Are you living up to your true potential? We have all experienced heartache, setbacks, and loss but we are who we are at our best not at our worst. Abiola Abrams, empowerment coach and author of The Sacred Bombshell Handbook of Self-Love will reveal how to go from scared living to sacred living so that you can live your dreams.
Thank you, Ivi!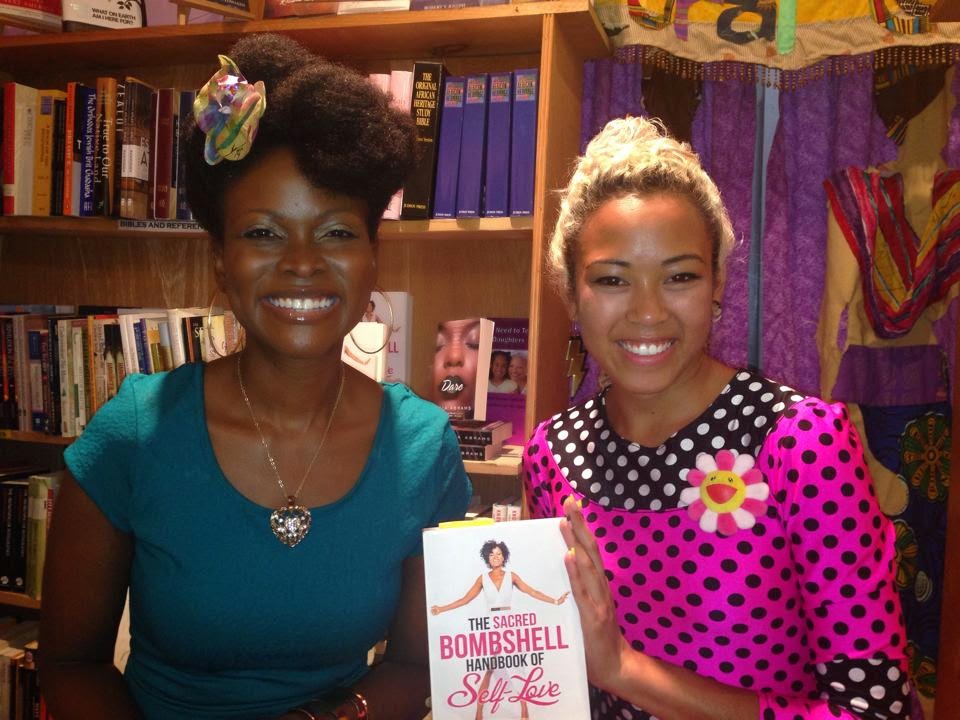 P.S. If you can't see the video link above, please click here.
From Super Ivi's site: "Super Ivi (@TheHashtagHERO) interviews esteemed author, and worldwide media correspondent Abiola Abrams. From BBC to MTV and now a recent nomination for an African American Literary Award, Abiola Abrams has dedicated her media influence to teach and inspire women to live their greatest lives. Find out how her villainous battles with disordered eating later translated into power and self-love. Sacred Bombshell to the rescue!"
 Sacred Bombshell Self-Love Tour Photo Diary:
---