Need a personal empowerment reset? All about the Goddess of Paris Miracles and Manifestation Retreat! Join me this July in France in a fairytale castle to take everything to another level. You are only a flight away. Learn more at: GoddessOfParis.com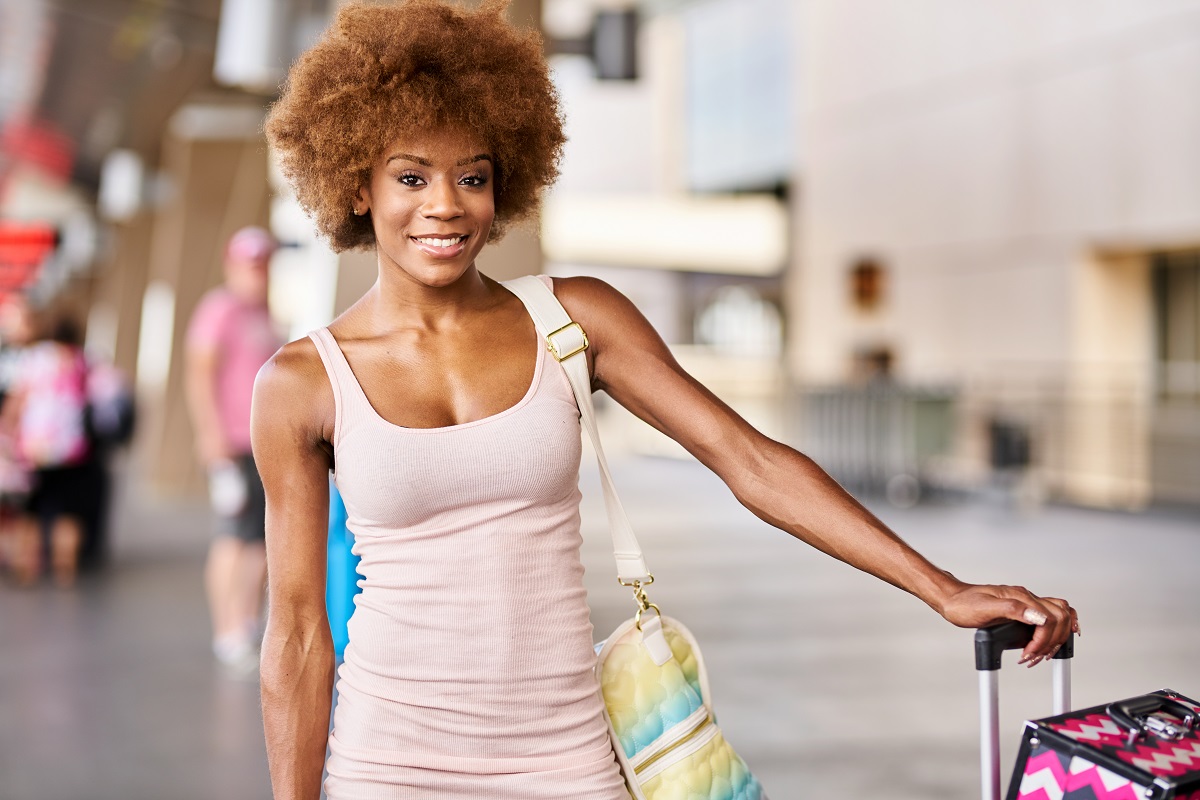 Watch
Miracles & Manifesting Q&A!
Goddess of Paris Retreat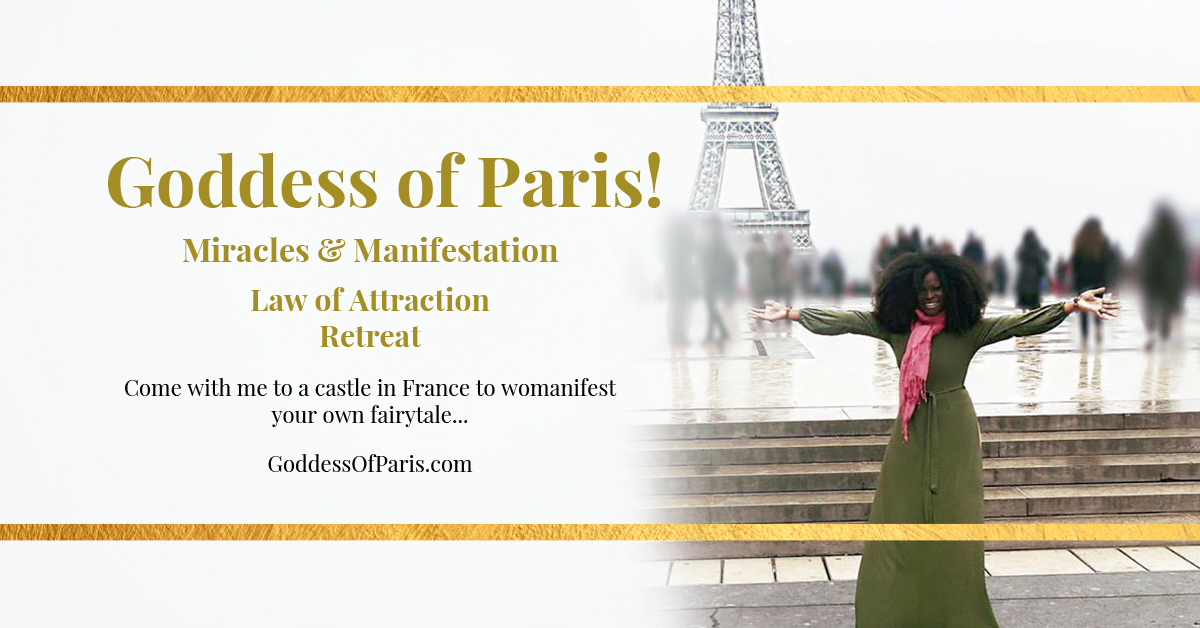 Bonjour Goddess!
You claim you've tried everything…
But you have not REALLY tried YOU, your authentic power.

LET'S GET REAL:
*Have you been playing smaller than your full greatness?
*Is the biggest thing holding you back YOU?
*Do you feel like you are STARVING for your true self?

You are only a plane ticket away.
Come change your life in paradise with me.
This is a retreat for  present or future leaders.
​The retreat is named the "Goddess of Paris! Miracles and Manifesting Retreat." We are staying in the Chantilly Forest, known for its "regally opulent" countryside, 30 minutes away from the fab hustle and bustle of Paris. 
We are staying in a chateau, which means castle in French. Well, where else would we go to manifest a fairytale?
I chose this location because it is time for us all to uplevel and upgrade our lives.
It is time to choose your own adventure and create your own fairytale, while being pampered in France. Of course, we will spend time in Paris indulging in all of the magic and fun that we can stand.
Some of us have been playing small for so long that we believe that we are small. That shrunken self is not you. That shrunken self is a character you created to fit in. You are pure power: fearfully and wonderfully made.

This is WOMANIFESTING.
xoxo,
a.


What is a Womanifesting Law of Attraction Retreat?
The focus of this retreat is coming into alignment with your desires and manifesting your own fairytale.
The Law of Attraction which was made famous in recent times via the empowerment documentary, "The Secret" is actually as old as time. Every major religion and belief has related teachings. However, the idea that we are co-creators in our "one wild and precious life", as the late Mary Oliver called it, is still terrifying for some.
So how come despite the spread of these teachings are we not all manifesting what exactly we want? The reason is that the Law of Attraction is only one spiritual law of many. We don't have to believe in the Law of Attraction to participate, just as we don't have to believe in the Law of Gravity to participate.
There is the Law of Vibration or Frequency, feeling our way into alignment with our desires. There is the Law of Embodiment, known at its best as Act as If, and in its most simplistic form as "fake it til you make it."
Manifesting or alchemy is the powerful ancient art of co-creating your life on purpose, rather than by default. This includes overriding programming, beliefs and blocks that no longer serve us.
Ready for womanifesting?
On this incredible Goddess of Paris Miracles and Manifesting journey, you will come into alignment with your desires. Getting clearer on what you want and what you don't want. And most importantly, you will embody abundance. Abundant love, health, joy and wealth is your birthright. Join us at the Goddess of Paris Retreat at claim it!

Pin It!