Whoo hoo! I am thrilled to share this with you. It's my new, free, printable "Love Body Spirit" diary page. I had to make one for myself and my incredible coaching clients so I figured, why not make one for you, too. This is a great way to keep track of your health and wellness…

Hey Sacred Bombshell,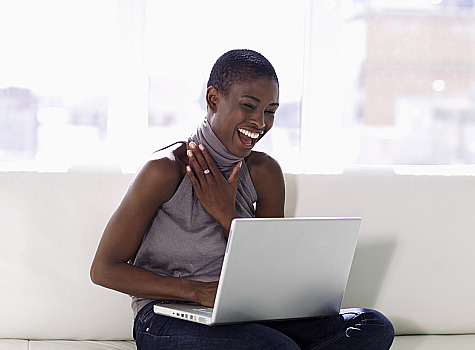 Your Self-Love, Self-Care, Self Celebration Playsheet!
For the past two years I used the "Women, Food and God: The  Path to Almost Everything" day book as my food diary. I write down everything I eat in the tiny space plus workouts, body praise, food allergies, body health, emotions, thoughts etc. I also keep a regular journal and a gratitude journal. Journaling is an important part of my spiritual and wellness practice and it always has been.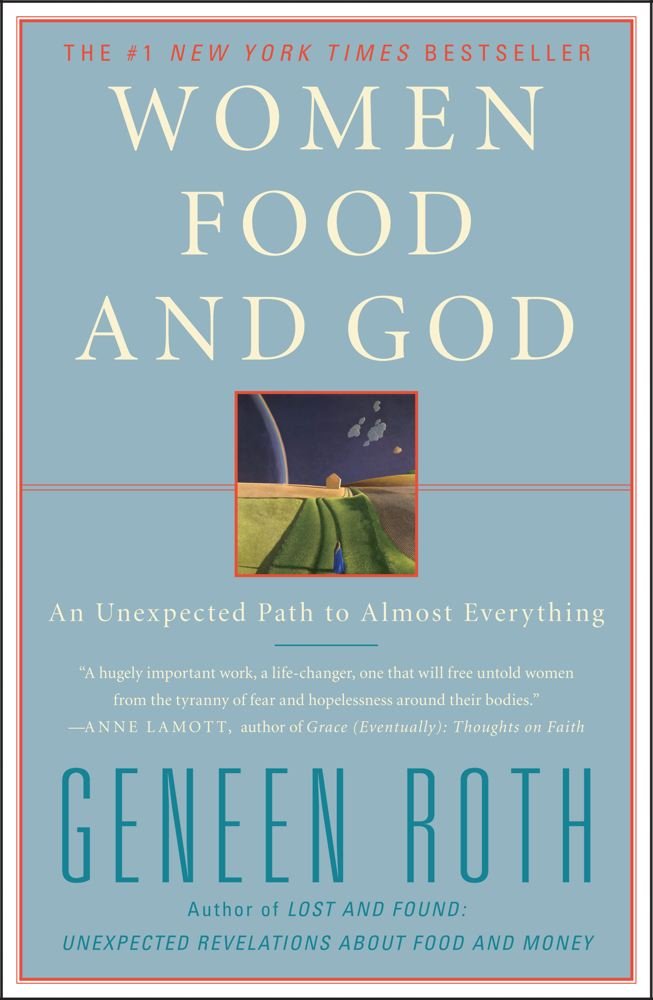 ::::Click to Get Geneen's Book on Amazon::::
It was WONDERFUL to find the inspiring tidbits from the Geneen Roth book when my mom gave it to me as a gift in 2012. The publishers then discontinued the diary so I took a blank copy and re-dated it myself for 2013.
This year, I am doing something a bit different: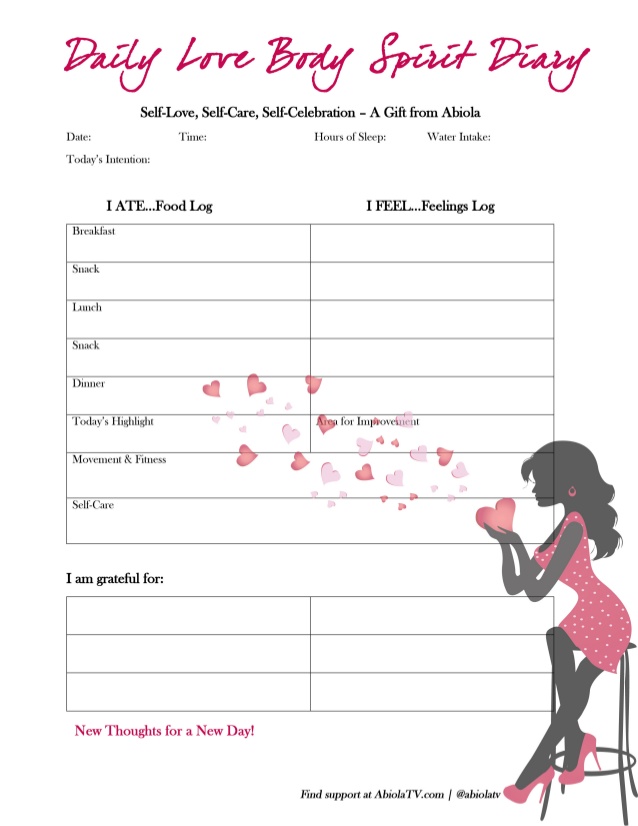 I have created my own printable food diary pages that I will keep in a special loose-leaf binder. These food journal pages also include room for the day's intentions, best moments, areas for improvement, gratitude and more. Because so many of us are emotional eaters I always tell my coaching clients to keep a journal of what they eat and related emotions when they ate.
This food diary page is a great tool for both intuitive eating and mindful eating. If you're in Food Addicts Anonymous, Overeaters Anonymous or a similar recovery program OR you would just like to plan your meals (recommended) you can easily do this on this one-page printable journal.
Related Videos: Must Watch!

---