Building a Business as a Mom with Natasha Allrich: Soulful Sales — Feel Good Selling, Standing in your value without settling for less, Asking for the money, feeling good and getting results…
Ready to create a coaching, healing or spiritual business brand that makes money? You are in the right place to step into your abundance!
As a heart-centered entrepreneur, you are no longer allowing scarcity and lack to control your life. It is time for you to let go of fear and step into your power and abundance. 
Rachel Fishman is a Master Coach in my Rich Goddess Spiritpreneur Accelerator. If you want to stay in the loop for this program, definitely take my free Spiritual Business Success Camp.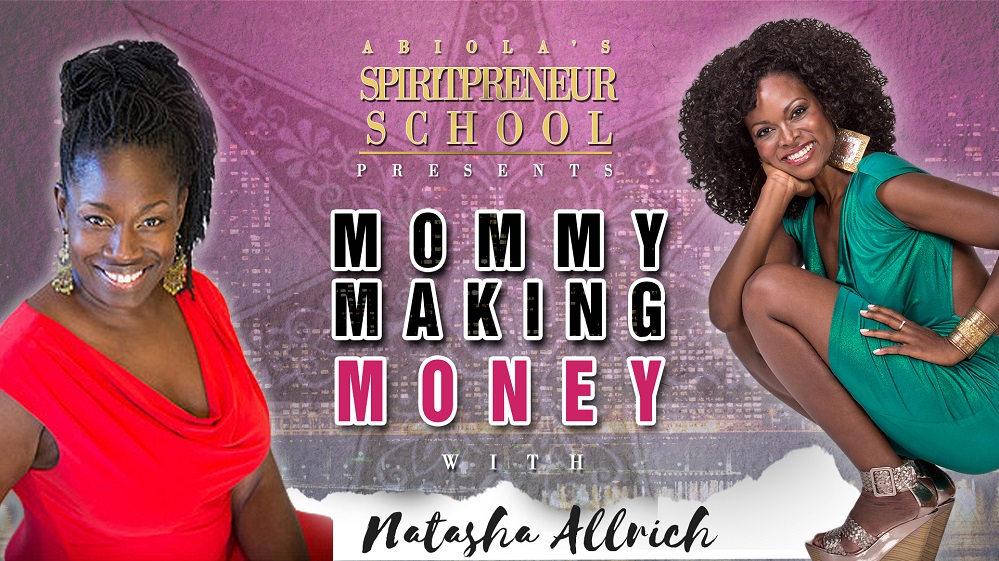 Listen Now! Natasha Allrich: Soulful Sales Expert
---
Who is Natasha Allrich?
Natasha Allrich, the Soulful Sales Expert, developed the Convert Conversations To Clients Selling System™ for entrepreneurs who hate to sell but know it's necessary. She will show you how to STOP selling and START having conversations that convert into clients, which often results in immediate exponential sales growth. You'll learn how to get others to buy from you, without ever feeling that they've been "sold."
Her secret? She has identified key components that will allow you to create an enrollment conversation where prospects turn into paying clients and win-win solutions are found. All this can be done without ever having to push, pressure, or sell to anyone. Instead you feel good selling, they feel good buying, and YOU haven't sacrificed your soul!
Natasha has taught alongside such luminaries as Iyanla Vanzant, Marianne Williamson, and Marian Wright Edelman just to name a few. Natasha has a rare gift at working from both sides of the brain- she guides clients with both spiritual and heart-centered wisdom coupled with practical business strategy.
Her work has been quoted in both business and lifestyle magazines such as Black Enterprise, Upscale, YSB, Home and You, and Urban Enterprise Magazine. As well as, other media outlets like, BlackNJ.com, the Star Ledger, NY Times and cable access. She is proud to be the Founder of The Village reading and mentoring program, a literacy, leadership and mentoring organization for at risk youth serviced over 125 families in 3 short years.
Natasha is a one of a kind coach, trainer, mentor and author. Her motto is, "The path emerges as you walk it. So simply walk it."
::::FREE GIFT: Soulful Sales: 5 Ways to Convert Conversations into Clients
---
Ready to stop letting your fears hold you back?
---