Cherise Fisher is a speaker at Sacred Bombshell Academy and a 20-year publishing maven. The owner of Scribe's Window consulting service will be speaking on authenticity, the 7th principle and chapter in "The Sacred Bombshell Handbook of Self-Love." Cherise is one of the most authentic women I know. Tune in for Cherise and then find the full week's schedule here.
Presenting Cherise Fisher!
Cherise's lesson is: "Standing on Bare Feet: The Path of Authenticity." 
Tonight's session on Authenticity may be for you if:
-You don't know what it means to stand in your truth;
-You want to find your voice;
-You have bouts of feeling like an impostor;
-You find it hard to connect with others;
-You feel as though no one really knows or gets you;
-You have issues creating a brand identity for your work or yourself;
-You are a people pleaser;
-You are dishonest with others about who you really are;
-You think your purpose is to keep up with the Joneses;
-You stand in judgment of others often;
Let's talk!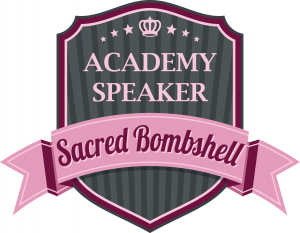 Questions posed on the topic:
(We'll see what Cherise has to say!)
How can I keep it real, be successful, without compromising myself and my integrity?
If I suddenly became authentic I might lose my friends. What now?
Being authentic for me would mean becoming a writer, but that's scary. I am a lawyer.
What's the difference between being inauthentic and compromising?
The books I want to write are not a popular genre. Do I still have to be authentic?
What if you're in a career where you can't be authentic?
How can I be authentic if I don't know who I am?
How do I raise my kids to be authentic?
Standing in your truth and be impeccable with your word.
What does it mean to be true to yourself?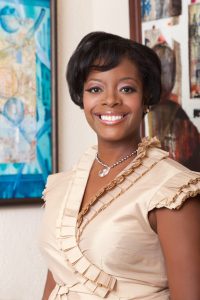 TO WATCH:
Cherise's Bio:
Cherise Fisher is the Principal of The Scribe's Window, a book development company committed to helping both fiction and nonfiction writers express themselves more clearly, more honestly, and more powerfully.
She began her career in publishing as the assistant to the Editor-in-Chief of Dell Publishing a month after graduating from Yale University. She later moved to Simon & Schuster, where she built a strong list of commercial fiction and non-fiction titles covering a broad spectrum of topics including Christianity and spirituality, relationships, business and career development, sexuality, health and fitness, pop reference and pop culture, illustrated books and commercial African American fiction.
Ms. Fisher also spent four years as the Editor-in-Chief of Plume, where her extensive trade paperback experience shaped the success of Plume's publishing program. Plume, a trade paperback division of Penguin USA, is the publisher of many bestselling and award winning authors including Tracy Chevalier, Eckhart Tolle, Jenny McCarthy,  Ayn Rand, August Wilson, and Karen Joy Fowler, among others.
Over the course of her eighteen year career, she has shepherded several books to nationally bestselling status and worked with scores of new and experienced authors, including: Michael Baisden, Pat Croce, Leonard Maltin, Todd Wilbur, Michael Corbett, Nelson George, Paule Marshall, Tony Parsons, George Lopez, Bil Wright, Farrah Gray and Victoria Christopher Murray.
It is Cherise's intention that all the books she helps bring into the world are relevant, enduring, and help readers maximize joy and productivity in their lives.
More Info on Sacred Bombshell Academy
Ready?
To watch, CLICK HERE TO GO TO MY GOOGLE+ PAGE or search Abiola Abrams on Google+.
Cherise's lesson is: "Standing on Bare Feet: The Path of Authenticity."
Find the FULL Sacred Bombshell Academy Online Launch week schedule HERE.
Buy Abiola's new guide, The Sacred Bombshell Handbook of Self-Love, HERE. Book release date Wednesday June 25th.