Dayanara Marte is a speaker at Sacred Bombshell Academy and a renowned activist speaker, workshop leader, healer, and empowerment maven in healing trauma and abuse. The founder of In Bold ReBirth will be speaking on living with fullness no matter what you've been through, the 6th principle and chapter in "The Sacred Bombshell Handbook of Self-Love." I met Dayanara years ago at Casa Attabex Ache, a safe space for women in the Bronx. I was honored to present a workshop there. Ms. D is a force of nature! 
Watch: Presenting Dayanara Marte!
Dayanara's lesson is: "In Bold ReBirth: Living Your Fullness No Matter What." 
Tonight's session on Living Fullness No Matter What may be for you if:
You feel stuck in your life and unable to move on;
You have experienced traumas that you haven't healed from;
You wonder how other people can be so happy;
No one really understands the pain you feel;
You feel broken or like something is wrong with you;
You feel paralyzed by past mistakes or perceived failure;
Feeling joy is rare for you;
You stay in your comfort zone to feel safe;
You would love to experience a bold rebirth;
Let's talk!
---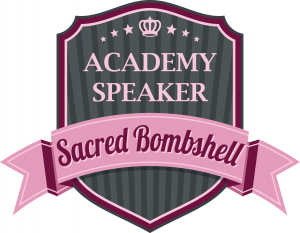 Questions posed on the topic:
(We'll see what Dayanara has to say!)
How can I begin to process what has happened to me?
What if shame and blame are holding me back?
Is joy possible for everyone?
What's the best way to go through tough times?
What is happiness?
What does it really mean to live life to the fullest?
What do you do when you feel sad or anxious?
Why are their still so many stigmas around dealing with trauma?
How can I love myself if I have been through terrible things?
What's something I can do today to feel passion, pleasure, joy, fun, and/or happiness?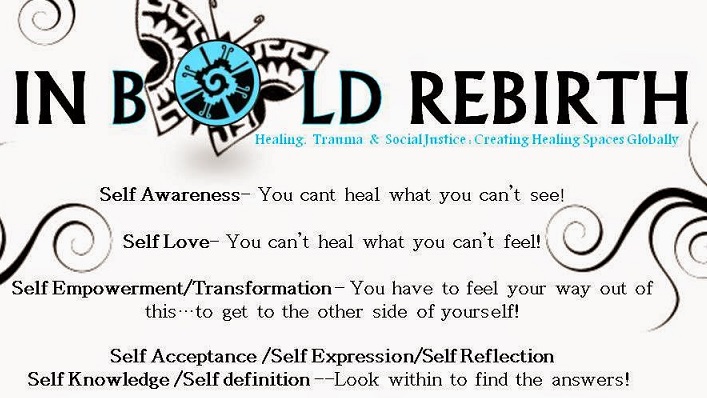 ---
TO WATCH:
Dayanara's Bio:
Dayanara Marte is the founder of In Bold Rebirth. She is a Master of  Public Health with a focus on the reproductive health of young and adult women of color. For over a decade she has served as a trauma prevention specialist and emotional release trainer developing a radical analysis on the impact that oppression, trauma, violence and poverty has on the mind, body and spirit of women globally;bringing into light what part of our story has been hidden and repressed.

As a certified addiction and recovery counselor she historically contextualizes the treatment of dis-ease as the manifestion of institutional racism, homophobia,classism, sexism and xenophobia and holistically approaches their results on our  mental and physical health. Dayanara envisions a world where women lives, their families , the organizations we create and work in and the movements we belong to are grounded in faith, have all the tools necessary to break the silence and be free from the violence we internalize.

As a human rights activist and health and wellness practitioner, Dayanara has developed an alternative healing system that identifies the interconnections of child abuse, incest, sexual assault, rape, relationship abuse , domestic violence,  violence against women and the old beliefs, thinking patterns, self destructive behaviors and wounds that keep women from stepping into their power and highest purpose.

As a citizen journalist for World Pulse, Dayanara writes about social injustice, the root causes of health disparities and tells the story about the women on the front lines towards a communities survival, specifically the community of the South Bronx, the poorest congressional district in the nation. Dayanara has been working for 13 years in Mott Haven creating programs that reclaim the cultural/spiritual aspect of change to social justice movements towards the empowerment, healing and transformation of women of color.
---
More Info on Sacred Bombshell Academy
Ready?
To watch, CLICK HERE TO GO TO MY GOOGLE+ PAGE or search Abiola Abrams on Google+.
Dayanara's lesson is: "In Bold ReBirth: Living Your Fullness No Matter What." Watch Sunday, June 22nd at 8pm EST
Find the FULL Sacred Bombshell Academy Online Launch week schedule HERE.
Buy Abiola's new guide, The Sacred Bombshell Handbook of Self-Love, HERE. Book release date Wednesday June 25th.