Happy Goddess Temple Sunday! I'm out of the Quarantine Bunker & back home. Let's talk about "Calling in your Harvest!!" – New Moon and Autumn Equinox Manifesting
SPECIAL NOTE: MONDAY, SEPT 28, 12PM EST I'm LIVE on Hay House Facebook & Instagram. xoxo
:::::Want to get your voice out into the world and stop playing small? Get your free Stop Self-Sabotage Self-Worth Kit at RichGoddess.club
Watch!
Calling in Your Harvest – New Moon and Autumn Equinox Manifesting
[
YouTube Link
]
Want to play with me live? Goddess Temple Sunday is your blast of inspiration, motivation and transformation to set your week off right. Join Goddess Temple Sunday, live weekly on Sunday at 10am EST on Facebook.com/abiolaTV with a replay after on Youtube.com/planetAbiola.
---
Hey Gorgeous —
Did you miss this Hay House live session broadcasting from their Facebook and Instagram pages?
The next one will be on September 28th.
Here's the schedule: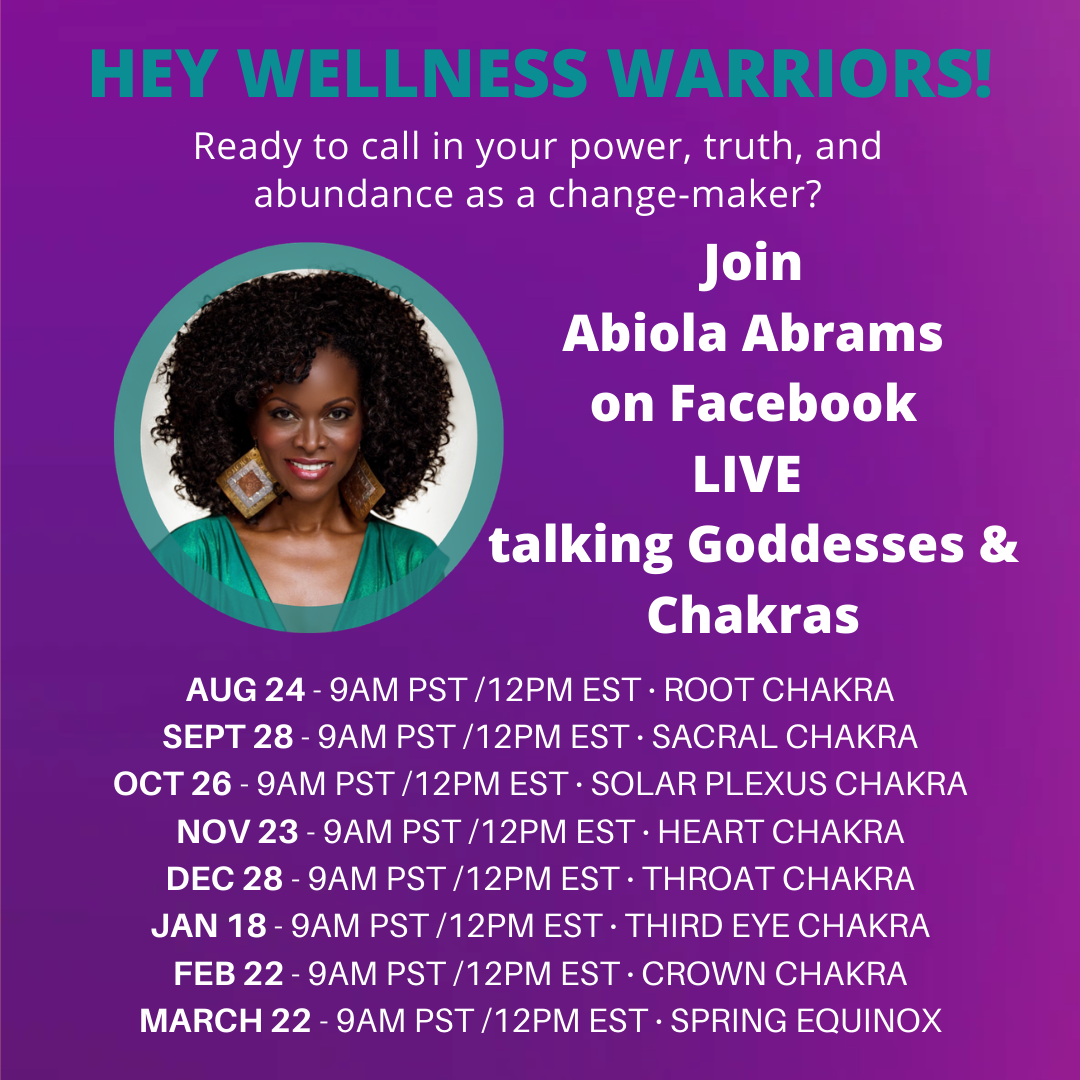 ---
Pin This!