Dress like a goddess, tag me and join us! 
---
Watch!
Zya: African Goddess Initiation Summer Fest Day 15

Hey Goddess,
Twenty years ago when I held goddess circles in my East Harlem living room, folks thought I was a weirdo. (Still do!) And no one knew what I was talking about. But here we are now. The feminine divine has been buried, hidden, and burned, but still we rise. And African spiritual philosophies have been demonized and belittled.
But again, here we are now.
This is what the African Goddess Initiation Summer Fest 2021 is all about! You are being called forth to reclaim who we really are – as women worldwide. You now must remember what we know in our bones and arteries. You are sacred.
Will you join us? You know this is for you if this message found you. The rebirth has already begun.
Sign up free at: AfricanGoddessClub.com
I invited about 20 power-filled goddess mystics, many of whom are featured in my new book, to share their knowledge with you.
---
Today's Goddess Guru is Goddess Zya.
What does "goddess" mean to you, Zya?
A powerful woman who knows that life is a journey and remembers to pick roses and grapes along the way. She learns from her lumps and triumphs, takes time to heal and rest and then play. She defines herself for herself leaving just enough room for an extended definition.
Is there a goddess that you relate to?
Yemaya is my head. But I love them all.
African Goddess Initiation Fest celebrates the divine feminine powers of the African Diaspora. How do you describe your heritage or home?
Intergalactic Alien Here to Raise The Consciousness of the Human Race.
What magic are you most excited about sharing right now?
My Psychic Readings. Your subscribers can use the code AGIF20 for $20 off through July 15th.
I'm giving your supporters $20 OFF psychic readings with me. Your subscribers can use the code AGIF20 for $20 off through July 15th. Book at PSYCHICZYA.com
What do you want people to know right now?
About Zya
Zya is a full-time working Psychic Medium, metaphysical development teacher and freelance writer whose professional studies have taken her from stately classrooms at The Arthur Findlay College of Mediumship in England to sitting at the bare feet of an American Shaman in Bali. She has penned several psychic and spiritual development articles for ESSENCE Magazine and was featured by The New York Post for her expertise on the benefits of healing crystals. You can follow her on IG (@psychiczya) which serves as both a resource for those with psychic gifts and a public diary of her own ongoing spiritual and entrepreneurial journey.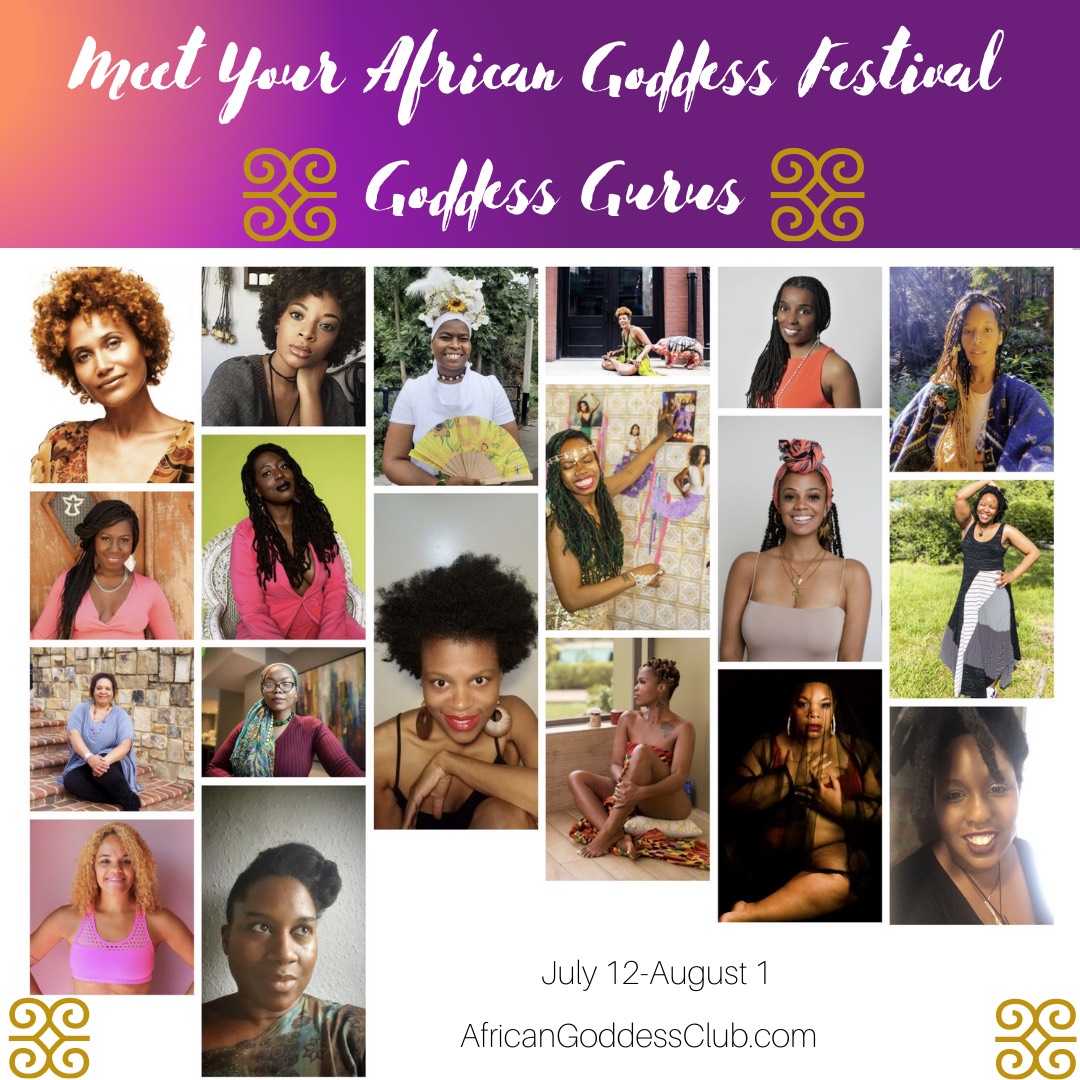 ---
About the African Goddess Initiation Summer Fest 2021
Here's how this free virtual event will unfold:   
From this Monday July 12th to August 1st, we will dance daily in the realism of the goddesses.
For the first 9 days, I will be going live on Facebook and Instagram — @HayHouse and @AbiolaTV.
PLUS every day you will be give another goddess lesson from the mystics I interviewed.
When you sign up at 
AfricanGoddessClub.com
, you will also receive a free 
Goddess Initiation Self-Love Starter Kit
.
---
Pin It