Starting a new YouTube channel or podcast?
Here is a comprehensive list of all of the equipment you need to broadcast your voice and message out into the world. You are definitely in need of the right equipment — and you don't want to spend too much money!
:::PLUS — FREE Spiritual Business Success Class! Register now for a free masterclass for coaches, healers and creative gurus to take everything to another level. Register here now: RichGoddess.club
WATCH!
Best YouTube Video & Podcast Equipment
Spiritual Business School
(Full List and LINKS below)
[
YouTube Link
]
---

YouTube Channel and Podcast Equipment List
Are you thinking of starting your own YouTube channel or podcast? Here are some of the best equipment in the market that can definitely help you in your new journey.
1. Diva Ring Light Super Nova
18″ Dimmable Photo/Video Light with Mini Desk Tripod to Rock Your YouTube Channel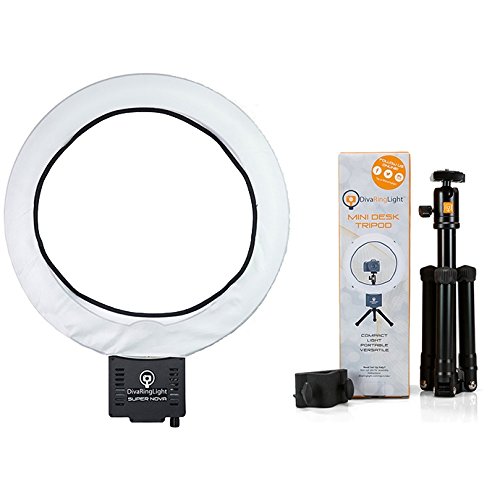 The 18″ Diva Ring Light Super Nova is perfect for photographers and videographers alike. This 5,500K fluorescent light eliminates skin imperfections, makes makeup colors pop, and makes the face have a fresh clean look. The ring light also provides a beautiful catch light in the eyes of the subject that make the eye look like they sparkle. The closer you are to the ring light, the larger the catch light effect will be.
Included in this YouTube Channel bundle is the Diva Ring Light Mini Desktop Tripod. With this tripod, you can simply place your ring light on your desk. It is small enough to fit in most spaces, even when you don't have a lot of room. Your Mini Tripod can be quickly folded up and put away for easy storage. Its small and lightweight design makes it a snap to toss in your bag when you're on the go.
What's in the box?
Diva Ring Light Super Nova
– DRL Super Nova Light Housing
– 5400K (Daylight) Light bulb
– Diffusion Cloth
– Z Bracket (Tripod Mount)
– Gooseneck (Light stand Mount)
– Extra Mount Screws (x2)
– 8′ Power Cord
Diva Ring Light Mini Desk Tripod
– Includes tripod neck adapter for attaching ring light to tripod column
***Camera and Light Stand Sold Separately***

Get yours at https://amzn.to/2vSXIJX
---
2. Blue Yeti USB Microphone
Podcast-Friendly Microphone Blackout Edition – 2070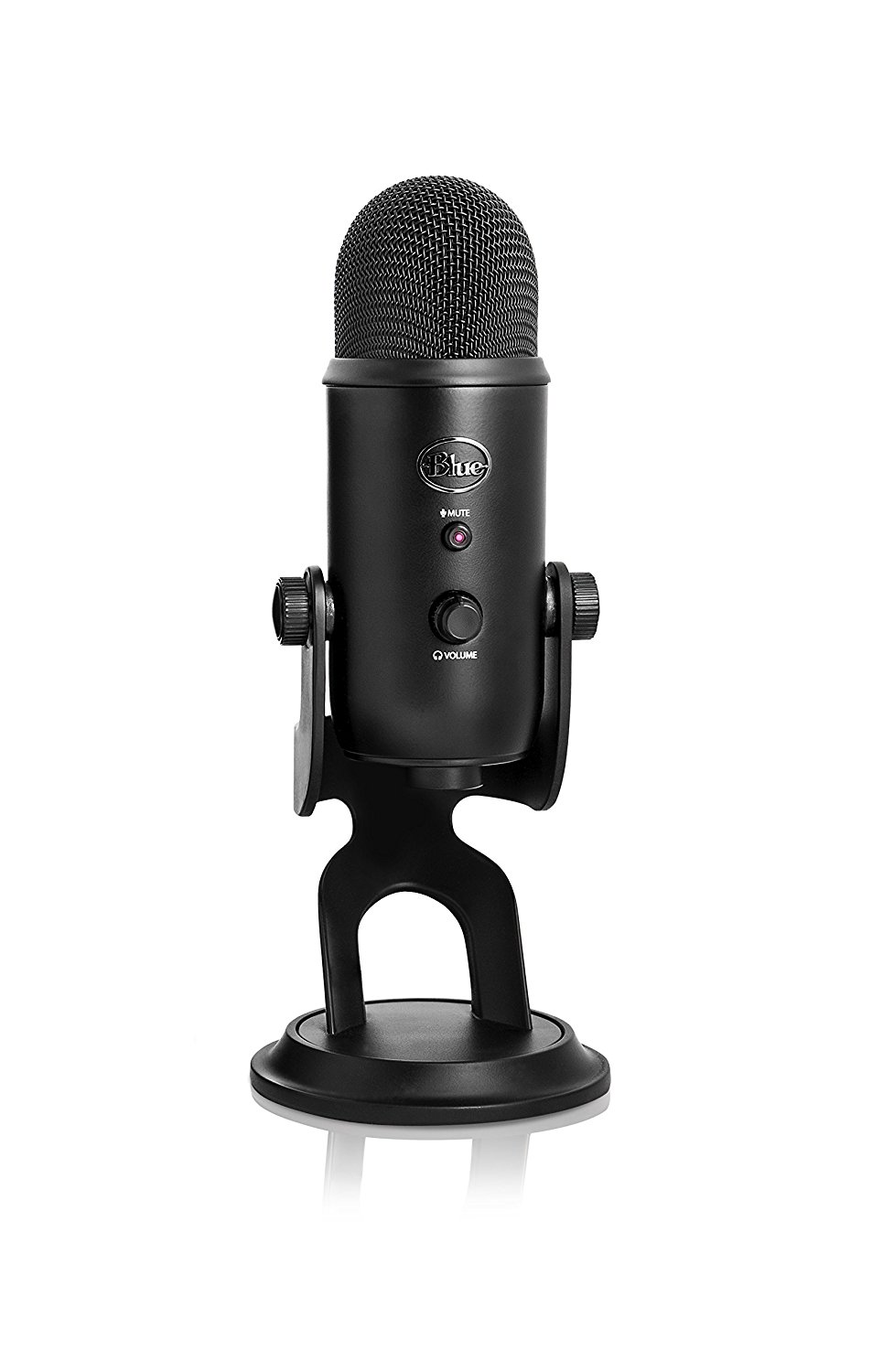 Yeti is the most advanced and versatile multi-pattern USB microphone available anywhere. Combining three capsules and four different pattern settings, the Yeti mic is the ultimate tool for creating amazing recordings, directly to your computer. With all new total blackout finish, Blackout Yeti adds style and energy to your recording or broadcasting setup. Blackout Yeti can capture anything with a clarity and ease unheard of in a USB microphone.
Featuring Blue's innovative triple capsule array, Blackout Yeti can record in stereo or your choice of three other unique patterns, including cardioid, omnidirectional, and bidirectional. Blackout Yeti utilizes a high quality A-D converter, a built-in headphone amplifier for zero-latency monitoring, and direct controls for headphone volume, pattern selection, instant mute, and microphone gain. With no drivers to install, Blackout Yeti is the most versatile USB mic lighting up the airwaves today.

Get yours at https://amzn.to/2nNyk3H
---
3. Dragonpad USA Pop Filter Studio Microphone
Podcast Ready Mic Wind Screen Pop Filter Swivel Mount 360 Flexible Gooseneck Holder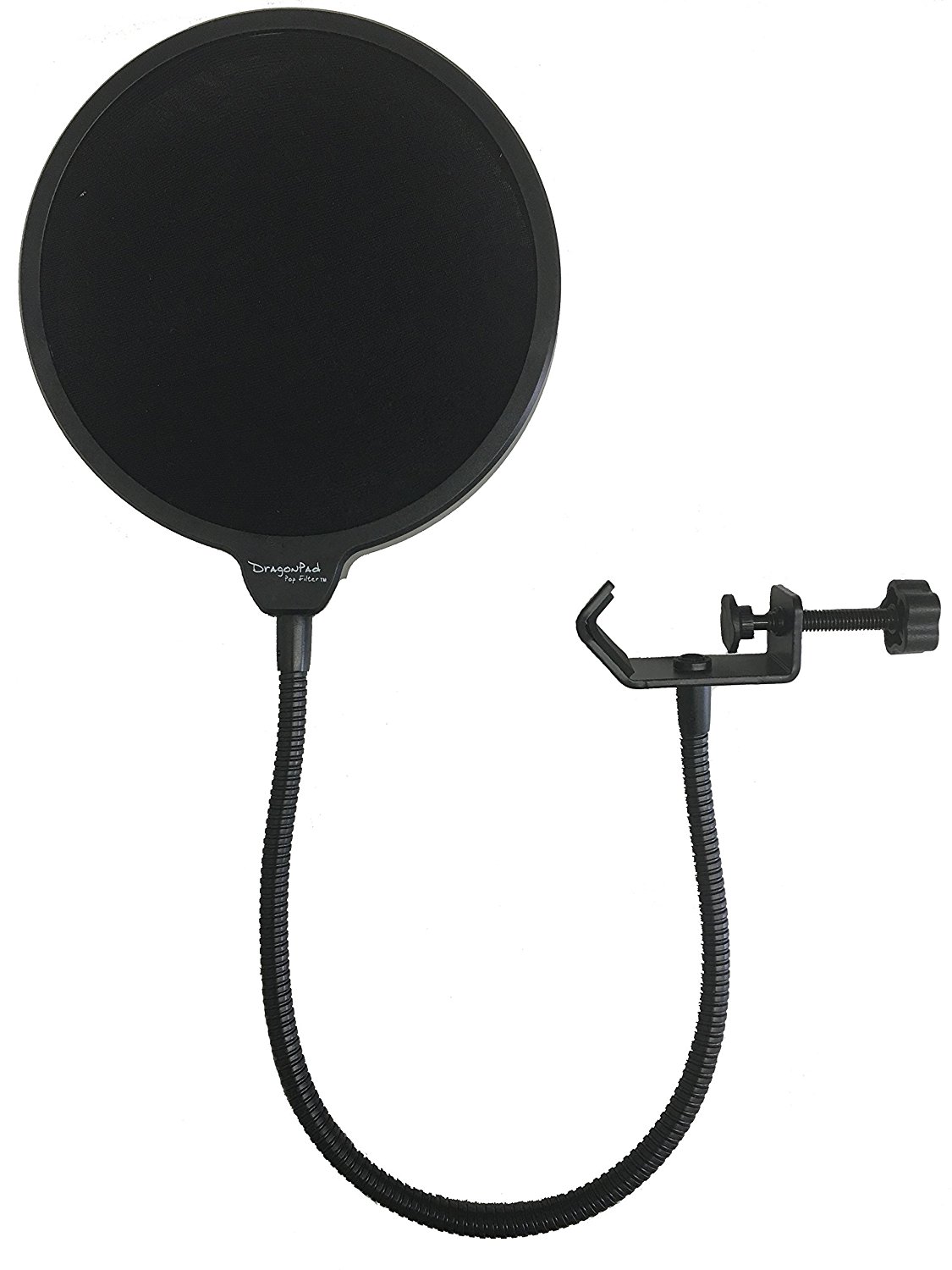 Dragonpad USA Studio Microphone Mic Wind Screen Pop Filter Use the Dragonpad USA Studio Microphone Mic Wind Screen Pop Filter to immediately improve the sound of your vocal recordings!
Plosive sounds such as "p" and "b" create a sudden burst of air pressure that can create a bassy "pop" in your vocal recordings, ruining what could have been the perfect take.

Get yours at https://amzn.to/2MXGOQO
---
4. Premium HD RUGGED 4-in-1 Selfie Stick Tripod Stand Kit + Bluetooth Remote
Universal: ANY iPhone, Android, GoPro or Camera – iPhone X 8 7 6 Plus, Samsung S9 etc. | Best Gift Pack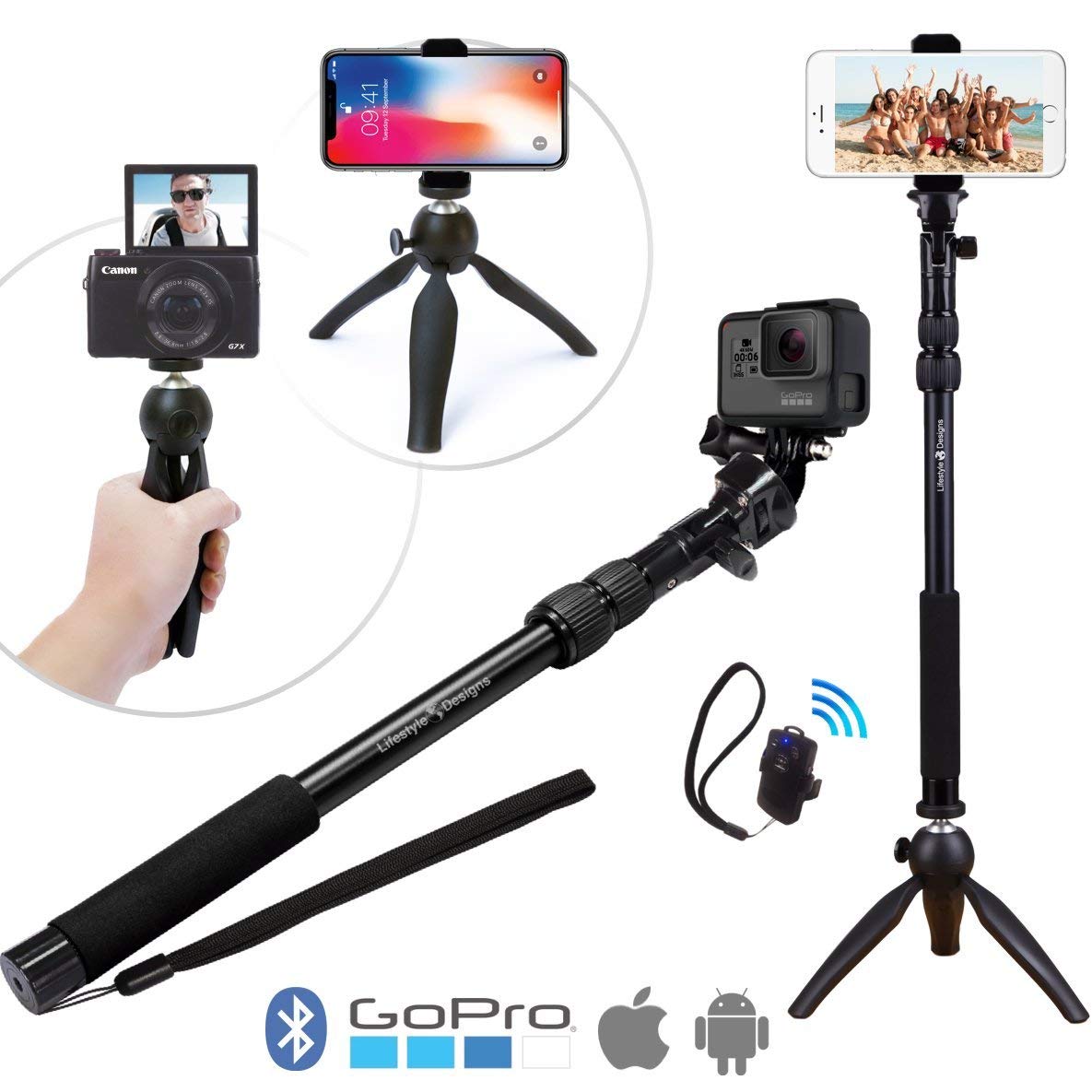 Introducing The SelfieStand – The perfect solution for video makers.
It's got 4 Modes:
Selfie Stick mode
Handheld Tripod mode
Tabletop Tripod mode
Elevated Mode
The rugged camera pole extends from 12″ to 36″ inches long. When mounted on the 6-inch tripod to form The SelfieStand – you can elevate the camera from to 18″ to 42″ high, so you can get that perfect camer angle, wherever you are. Great for demo videos, interviews, timelapses, livestreams, vlogs, group photos and more.
Pair the included Bluetooth remote with your phone to snap photos at a distance up to 30 meters away, and even start/stop video recording. Works inside Instagram & Snapchat too for hands-free snap videos & boomerangs that will blow your friends away.
What You Will Get:
1 HD Extendable Monopod (12″-36″, waterproof)
1 HD Mini 6″ Tripod
1 HD Metal XL Universal Phone Mount (fits any phone 2.30″-3.75″ inches wide)
1 GoPro Adapter w/ Screw
1 Bluetooth Shutter w/ Pole Clip & Mini-USB Charger (iOS & Android only)
1 Convenient Carry Bag that Fits Everything
1 Extra Universal Phone Mount (2.30″-3.5″)
The Most Rugged GoPro Pole – Premium Built w/ Anodized Aluminum.
Premium built, professional quality. This is NOT some flimsy product – perfect for your new YouTube channel.
Our Monopod is built with heavy-duty anodized aluminum – Waterproof and ready for action.


Get yours at https://amzn.to/2N0UGKh
---
5. Logitech BRIO
Ultra HD Webcam for Video Conferencing, Recording, and Streaming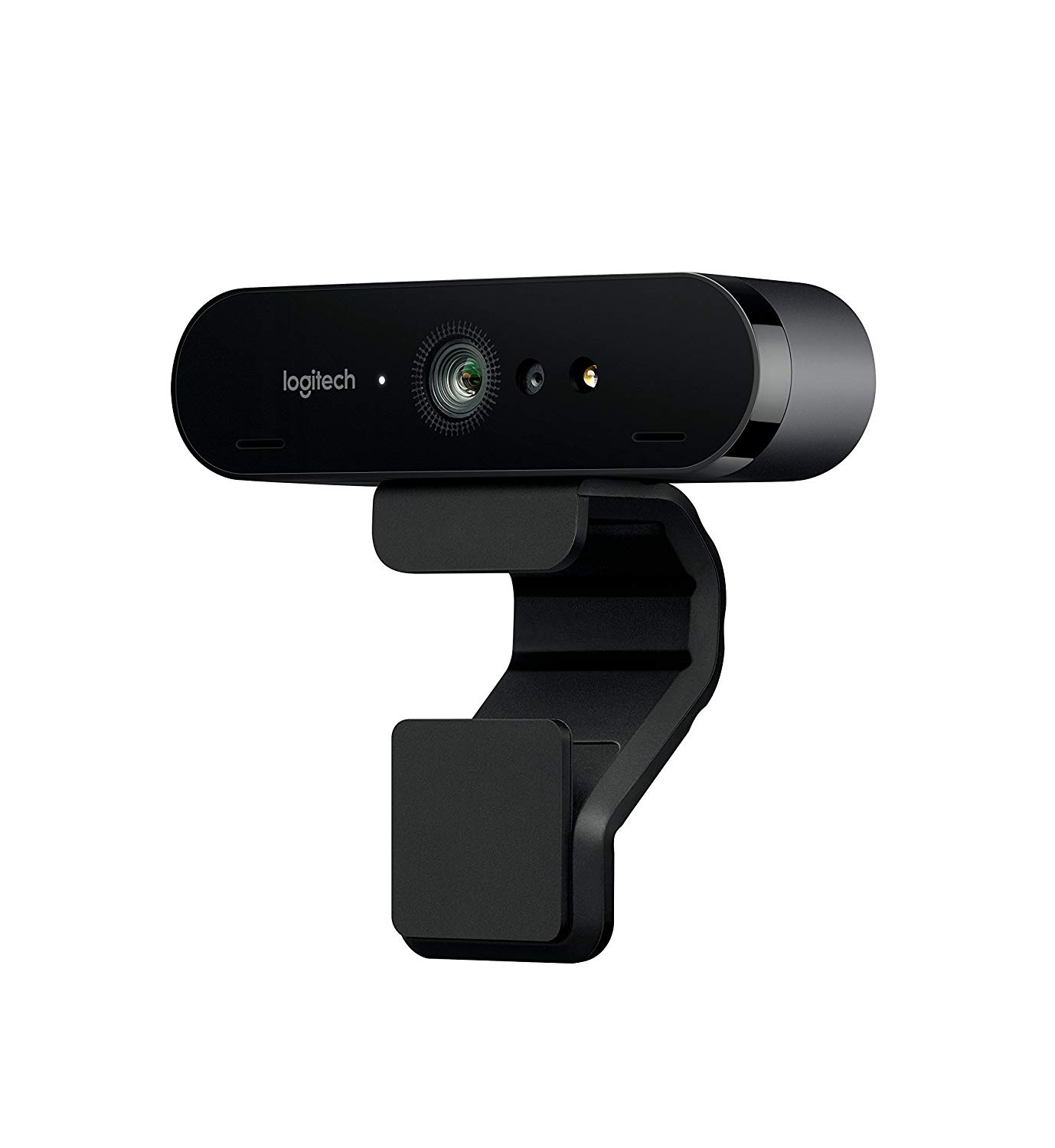 Logitech is bringing Ultra HD video quality to their famous webcam line with the brand new BRIO. Equipped with high-tech optics and lenses to help deliver razor-sharp images, the BRIO offers professional-level visuals in one small, easy-to-understand package!
The BRIO is capable of recording, streaming, and calling at full 4k Ultra HD. Clearly see all of the details and colors that pop out on any screen. 1080p and 720p video resolutions are also available. In addition, Logitech's own RightLight 3 aids in correcting the lighting of your surroundings. It will automatically adjust the image quality to compensate for too much or too little light with High Dynamic Range (HDR) capabilities. Look great no matter where you are!
Additionally, the BRIO's powerful 5x digital zoom allows you to focus on important things with precision. The BRIO has three different field of view settings to choose from: 65°, 78°, and 90°. This webcam only shows what you want, whether you're having a private conversation or showing a wider view of your surroundings.
Two omni-directional microphones amplify your voice in your video call or recordings, allowing you to be heard clearly, while noise-cancelling technology helps filter out any unnecessary sounds. Get only the best video experience without a complicated set-up! This webcam also has great infrared facial recognition capabilities, with the ability to easily distinguish your features thanks to its Ultra HD image quality. This makes it great for fast computer logins with Windows Hello and other facial recognition apps.
Additionally, mounting the webcam in multiple positions is easy thanks to its removable clip. Install it on your monitor or your desk without difficulty. An embedded tripod thread allows you to combine the BRIO with a tripod for flat surfaces.

Get yours at https://amzn.to/2MjnNMp
---
6. Rode Microphones SC6 Dual TRRS input and Headphone Output for Smartphones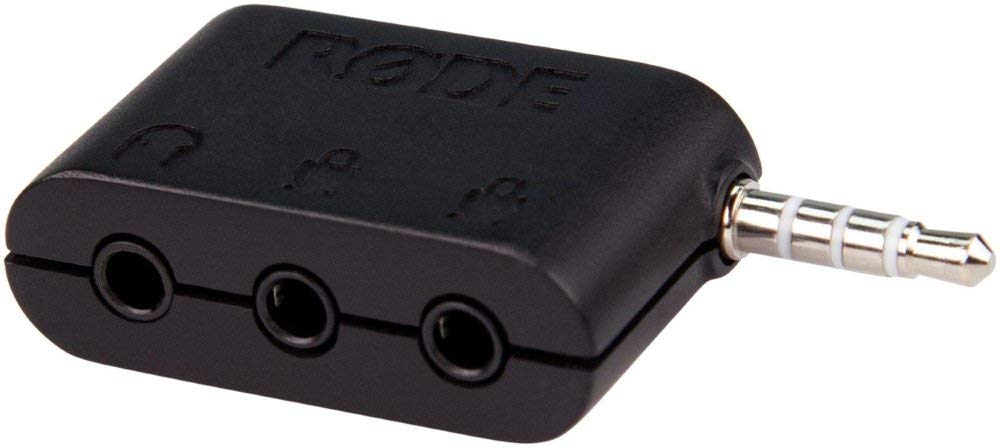 SC6 Dual TRRS input and Headphone Output for Smartphones. The SC6 is an input/output breakout box for smartphones and tablets. With two TRRS inputs and one stereo headphone output, the unit connects to any TRRS device and allows the use of one or two smartLav microphones as well as headphones for monitoring and playback. With the SC6 users can monitor audio from the smartLav, as well as input two smartLavs into the one mono channel in interview or dual-dialogue scenarios. (Note that the two microphone inputs will be recorded to the same channel)

Get yours at https://amzn.to/2vQWpuK
---
7. Eocean 40-inch Selfie Stick Tripod
Extendable Selfie Stick with Wireless Remote and Tripod Stand Compatible with All Smartphones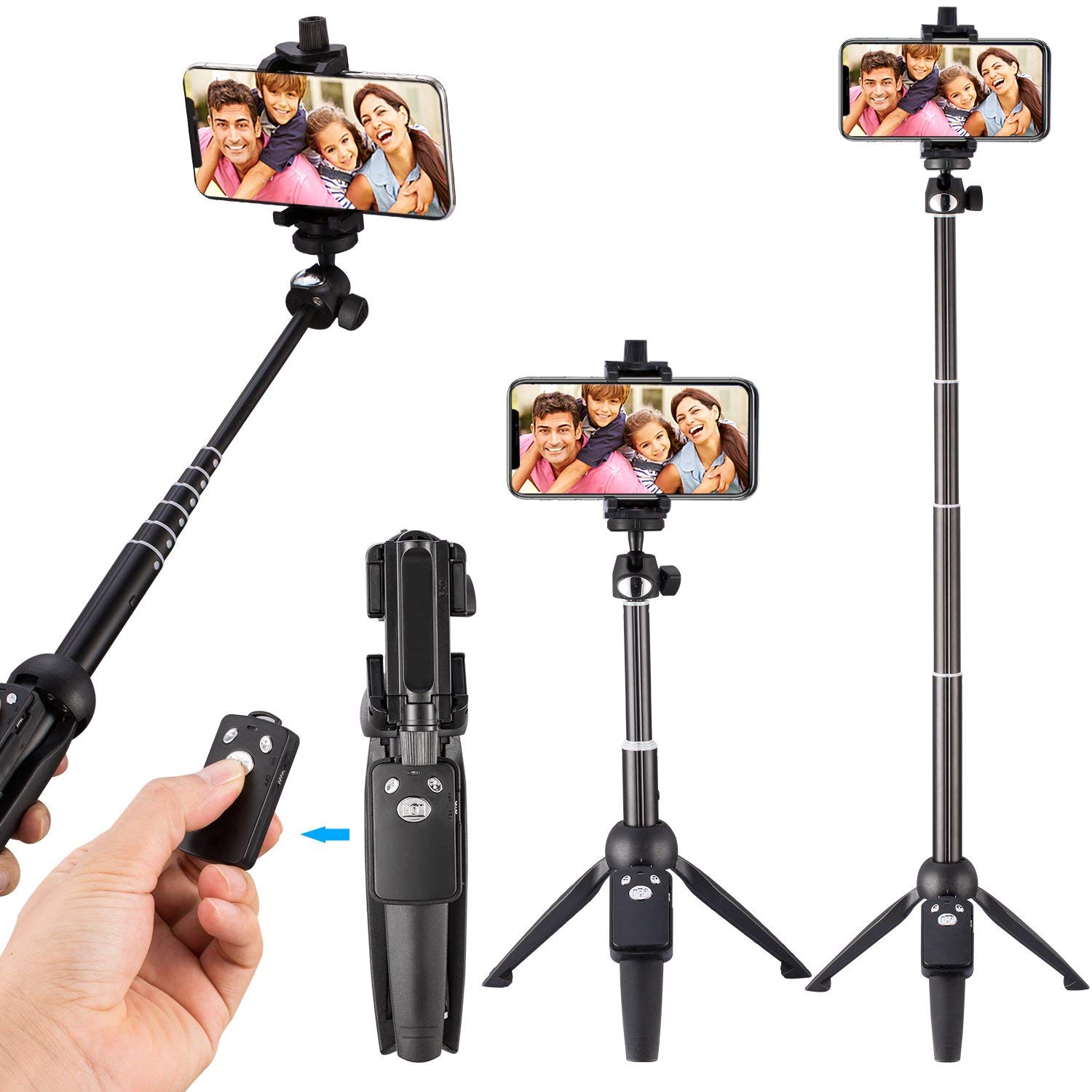 Features:
2-in-i selfie stick tripod with remote control, allows you to take self portraits and group photos freely.
Compact size, about 200g weight and 20.5cm folding length, lightweight and portable.
1/4″ screw for mounting action camera or phone holder, and max. load is 0.22kg / 7.8oz.
Ball head design, supports 360° rotation, more flexible shooting angles for you.
7 sections telescoping stick with 98cm / 38.5in max. usage length, allows you to get wider shooting range.
Foldable tripod legs with non-slip foot pads for more stable photo taking and video recording.
Come with a phone holder that is suitable for smartphones whose width is between 5.2-10.5cm. The remote control is only for iOS system or Android system 4.3 or above.
Note of remote:
The zoom in/out function is not suitable for some cellphones, and some cellphones can only use zoom button as a shutter. Does NOT Work for Camera.
Wireless Remote:
60mAh rechargeable battery inside, charging time about 45-60 min, shooting time: about 20-25 hours, Compatible with smartphones
Lightweight, Extendable & Foldable:
Made of strong lightweight aluminum, portable, 7.9" folded size&up to 39.8" extension length, 7oz weight, lightweight and convenient for you to take it anywhere.
Package list:
1 x Selfie stick with 1/4″ Ball Head
1 x Phone Tripod Mount Holder
1 x Remote Controller
1 x USB Cable

Get yours at https://amzn.to/2vOrf7x
---
8. CamKix Wireless Bluetooth Camera Shutter Remote Control for Smartphones
Create Amazing Photos and Social Media Selfies – Compatible with all IOS and Android Devices with Bluetooth / Including Wrist Strap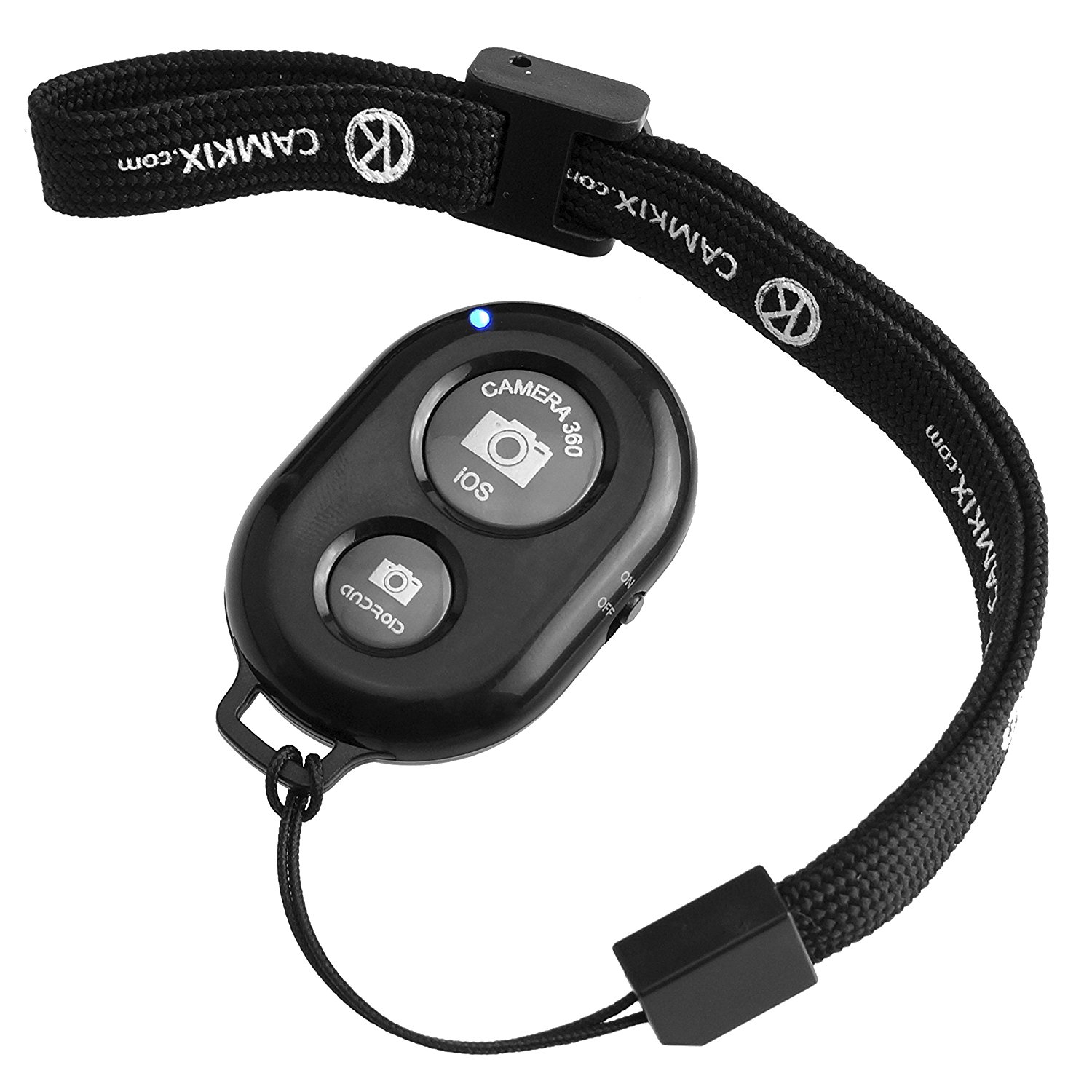 Wireless Bluetooth Remote For Mobile Photography The CamKix remote allows mobile photographers to capture shots while up to 3o feet from their device.
For the majority of devices there is no app download necessary, the remote will automatically pair with your device via Bluetooth (YiCHip licensed Bluetooth). For Sony Xperia S, HTC One and X+ users, simply download the "Camera 360" app in the google play store to use the remote.
Contents
1 x Bluetooth Remote Control
1 x Adjustable Wrist Strap

Get yours at https://amzn.to/2MV7nGo
---
9. Tripod Mount Adapter, Walway Universal Cell Phone Clip Holder Camera Bracket Smartphone Attachment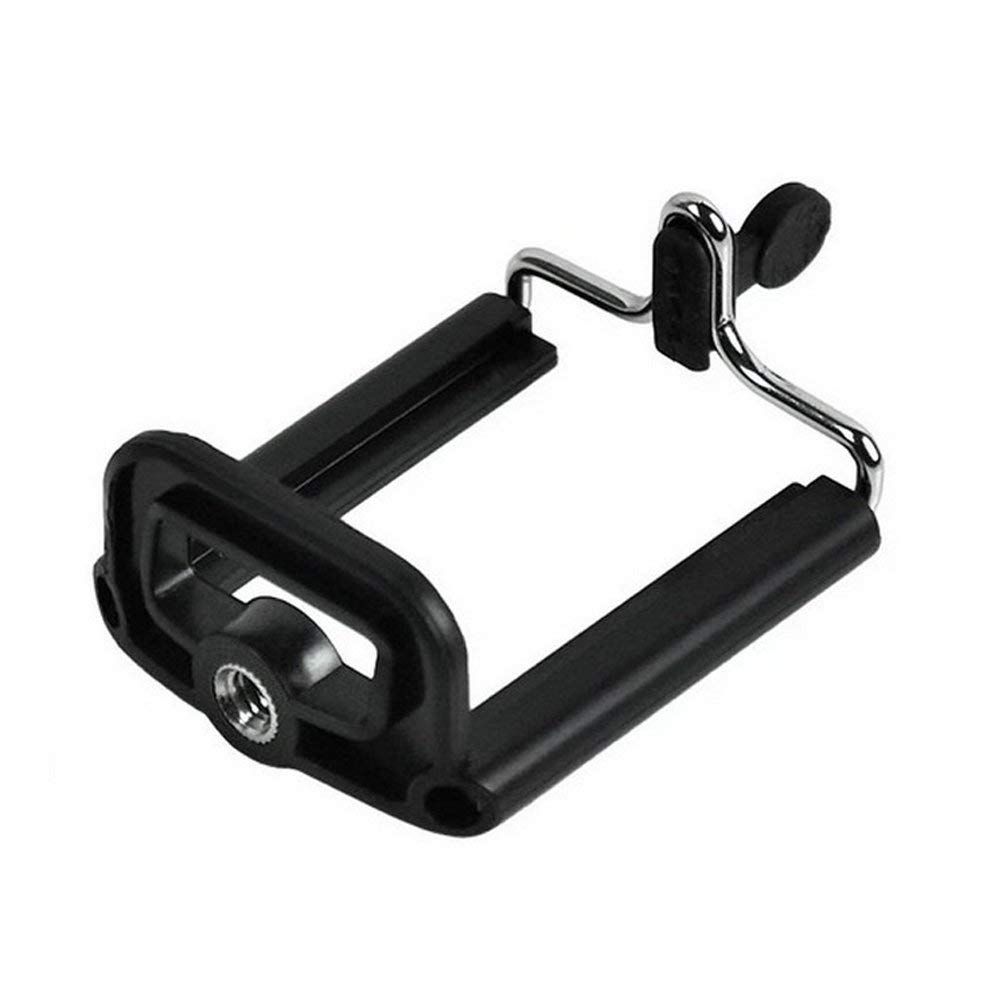 Product Features
 Attached to any Standard Tripod
Attach to any standard tripod which has universal standard 1/4″ mounting hole screw.
Strong Compatibility
Grasps your Device Firmly
The clip holder will hold your device firmly, just enjoy your time while recording video, taking pictures, or to use your phone as a webcam.
Protect your Device
Thanks to the PVC rally glue, your phone screen is untouched by the tripod connector, so you don't have to worry about scratching, cracking, or leaving marks on the screen;
Both sides of the card slot and the front are equipped with cushions, two-tier reinforced sponge fixture, prevent your device from falling down and anti-shock.
High Quality Material
Made from high quality Aluminum alloy and ABS plastic, not fade, not rust, extremely durable;
Metal copper core of the mounting screw hole, with strong abrasion resistance and use for a long lifetime.
Package Included
1x Universal Cell Phone Clip Holder

Get yours at https://amzn.to/2Pl5VhQ
---
10. Arkon Pro Phone Stand for Baking Crafting Demo Videos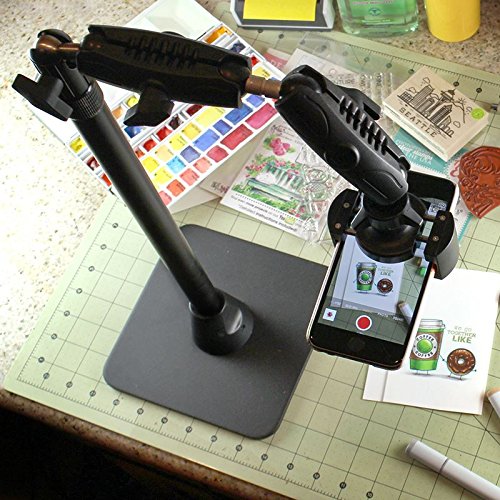 The Arkon Kitchen Desk Table Stand for Live Streaming is a high-quality heavy-duty extra-tall universal smartphone desk stand holder with a weighted base that facilitates stable live streaming from your smartphone on a counter, table, podium, desk or other flat surface. This stand is especially useful for periartists, as well as for scoping baking, cooking or any topic where you may want to add some height to your broadcast. The stand's arm easily extends upward from 17 in. to 29 in. in order to capture overhead views as well as eye-level views.

Get equipment at https://amzn.to/2MXO9zG
---
11. Neewer Collapsible Multi-Disc Light Reflector with Bag
Translucent, Silver, Gold, White and Black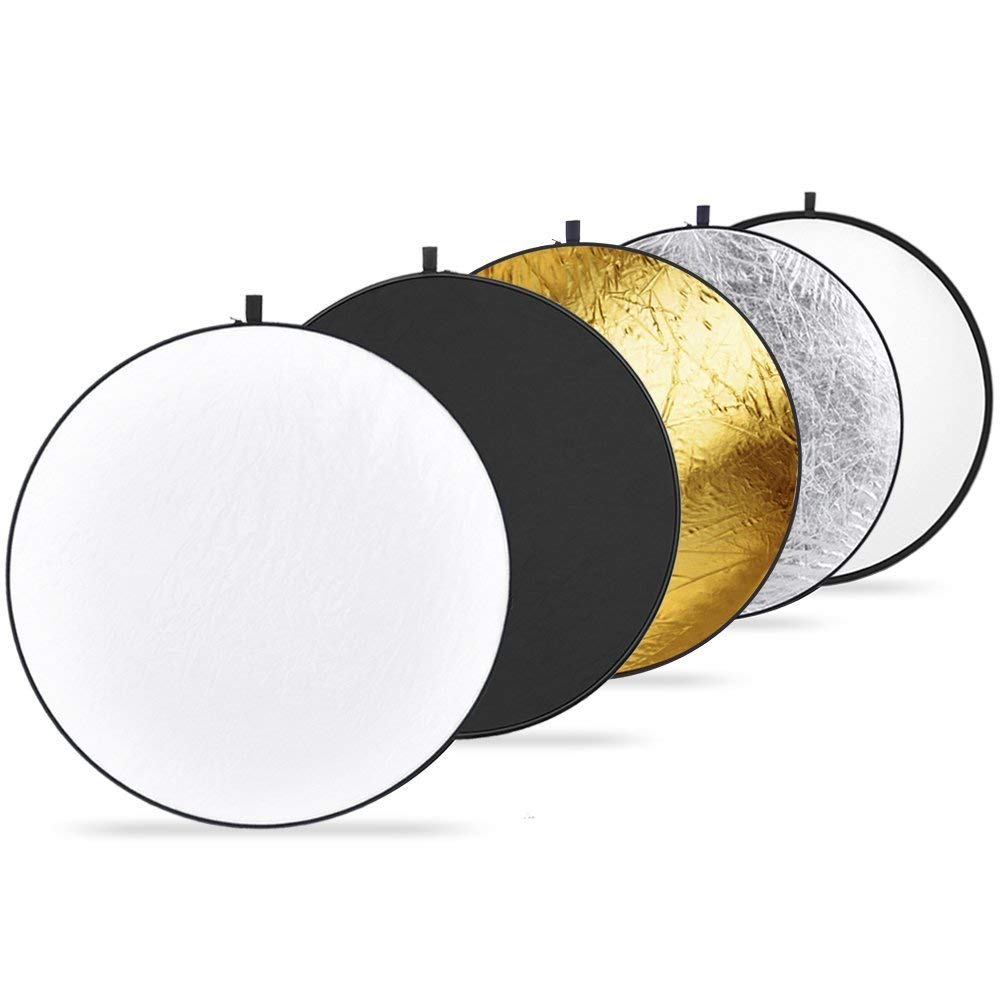 This Neewer 43-inch 110cm 5-in-1 Collapsible Multi-Disc Light Reflector with Bag Silver Gold White & Black.
Comes with silver, gold, black, white and translucent reflectors.
These are the most popular reflectors in photography online.
Silver – for contrast and increase highlights
Gold – achieve warm glowing skin tones
Black – block out unwanted light
White – produce neutral color temperature
Translucent – for softer look without shadow A Must For Studio Or Outdoor Photography!
Durable and flexible steel spring frame insures easy spreading and closing.
It also folds into a easy to carry pouch for added convenience.
Package includes:
5 x 110 cm / 43-inch, collapsible disc reflectors
1 x black round portable carrying bag
Multi-functional for YouTube Channel 
The silver side is very reflective and brightens both shadows and highlights but does not change the color of the available light.
The gold side side works basically the same way while adding a warmer color to the image.
The white side brightens up the shadows to produce a softer light. It is not as bright as the silver side so you can get closer to your subject.
The black side just the opposite and is used to subtract light and create shadows in certain areas.
Using Diffusers:
In the middle of the frame is a translucent material which is used as a diffuser.
This side is usually held directly above the subject to soften the sun's natural light.
It will always go between the light source and the subject.

Get yours at https://amzn.to/2OLEm07
---
12. Care Touch Lens Cleaning Wipes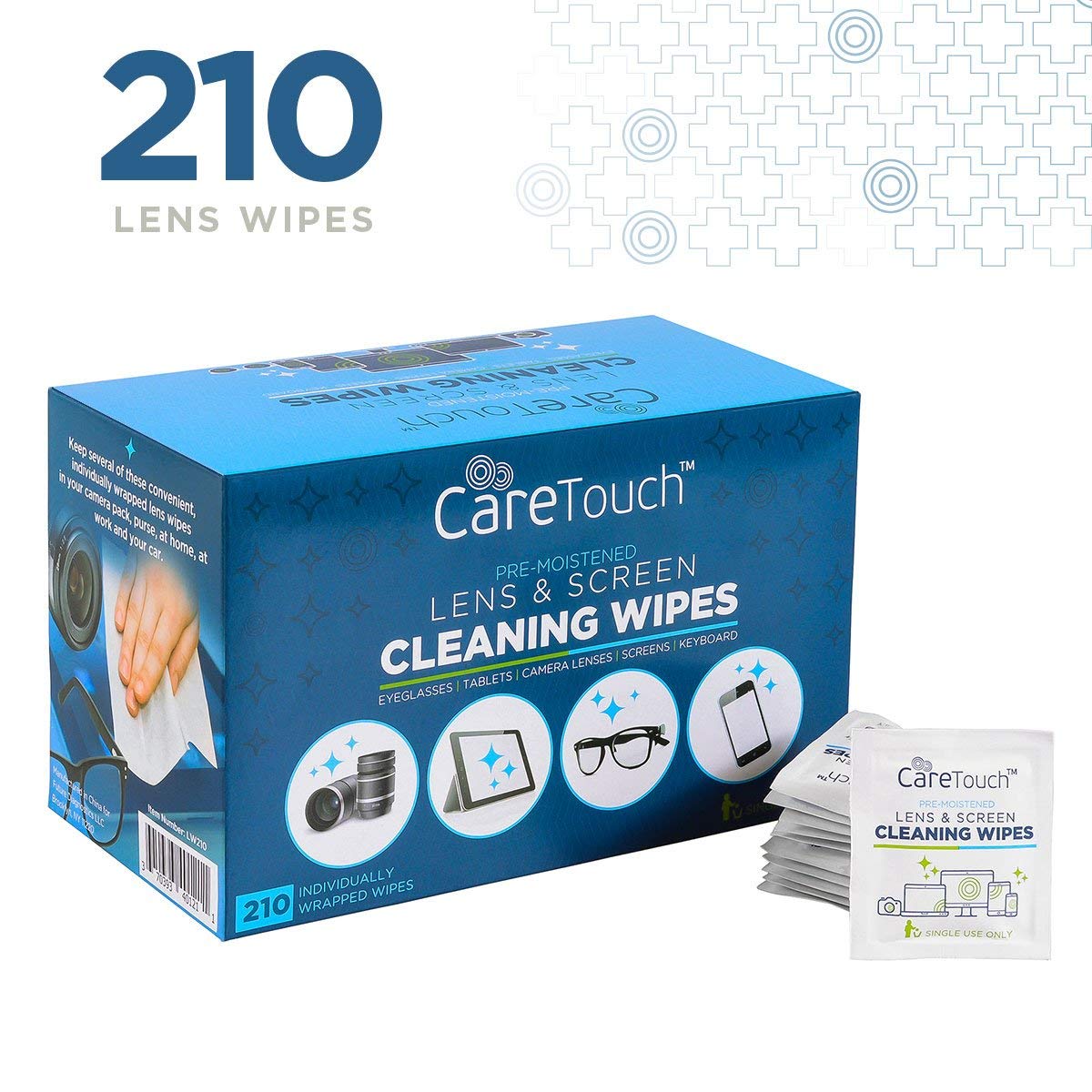 Keep Your YouTube Channel Sharp– 
Care Touch Lens & Screen Cleaning Wipes:
Versatility is something that should never be sacrificed. That's why Care Touch has developed a disposable cleaning wipe devoted to preserving the crystal clarity of your smartphone screens, laptops, tablets, camera lenses, keyboards, spectacles, sun shades, mirrors, smart watches, random glass surfaces, or anywhere else you need a streak-free clean.

Get yours at https://amzn.to/2MVgOWd
---
13. Octopus Style Portable and Adjustable Mini Webcam Tripod Stand Holder
for iPhone & Android Phone Camera Sports Camera Gopro Logitech Webcam C920 C922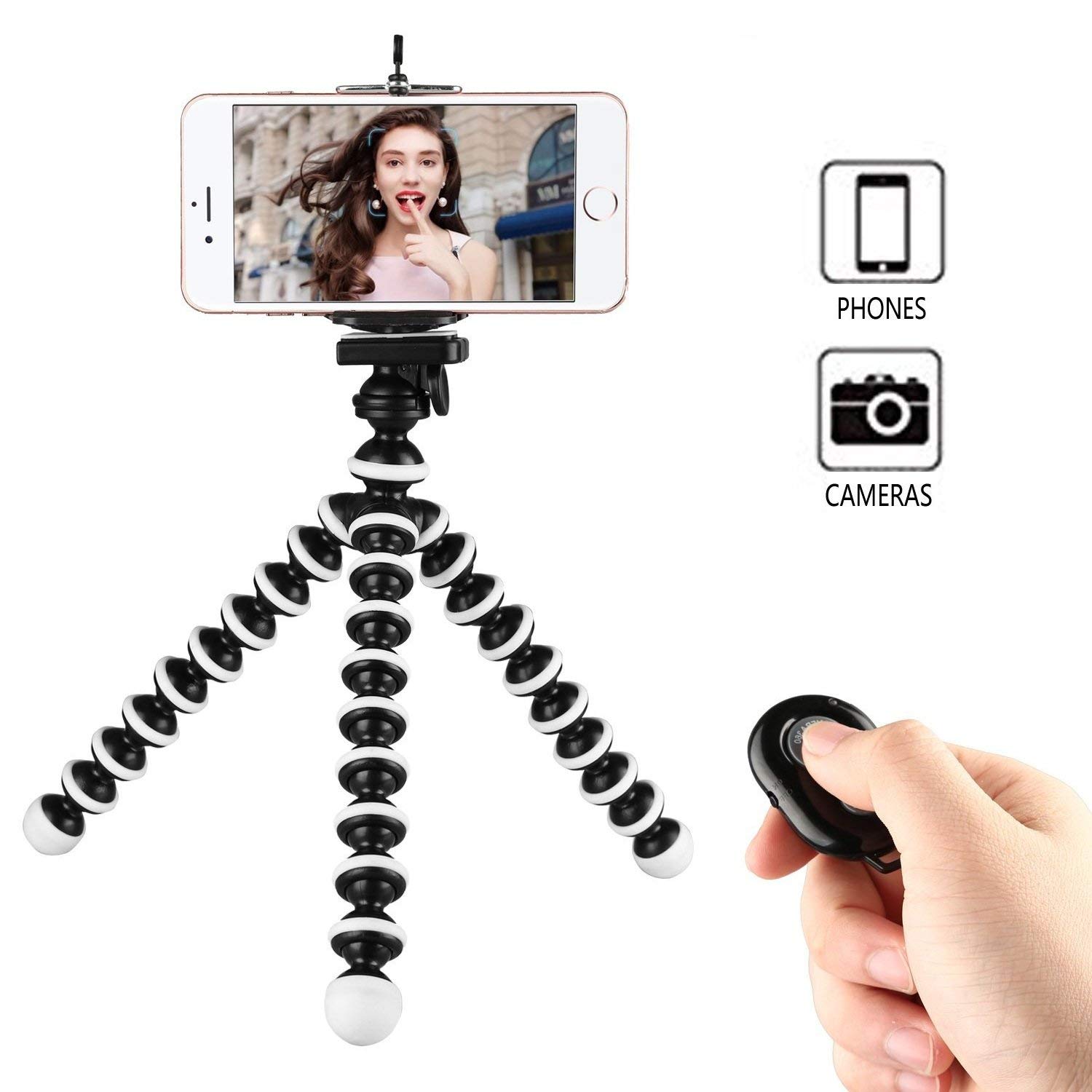 WAAO Flexible Mini Tripod
If you want a mini tripod that's as rugged and mobile as you are, but still gives you chance to take professional-grade photos, then our Professional Series Flexible Tripod is absolutely perfect! Take the perfect photos and selfies with an WAAO Phone Tripod that gives you the best angles and versatility on the market! Complete with the ability to stand on or adhere to most any surface, our tripod will ensure you always get the best shot, no matter where you may be.
Features:
Maximum load: 1000g.
Cameras interface: universal 1/4-20 screw.
Tripod is lightweight and easy to use.
The unique design allows you to secure your compact digital camera and video camera.
Flexible tripod can stand or wrap around base on allmost any surface.
Carry it everywhere and shoot perfect pictures and exciting videos that will last a life.
Universal Clip:
Height with Phone Mount – 12.5 inches
Height without Phone Mount – 10 inches
Max Phone Mount Width – 3.3 inches
Min Phone Mount Width – 2.2 inches
Package contents:
1 x Flexible Tripod (with Universal Clip and Remote)

Get yours at https://amzn.to/2N2IkAY
---
14. 2 Lavalier Lapel Microphones Set for Dual Interview
Dual Lavalier Microphone – Lavalier Microphone Set.
YouTube Channel Perfect as a Blogging, Vlogging, Interview Microphone for iPhone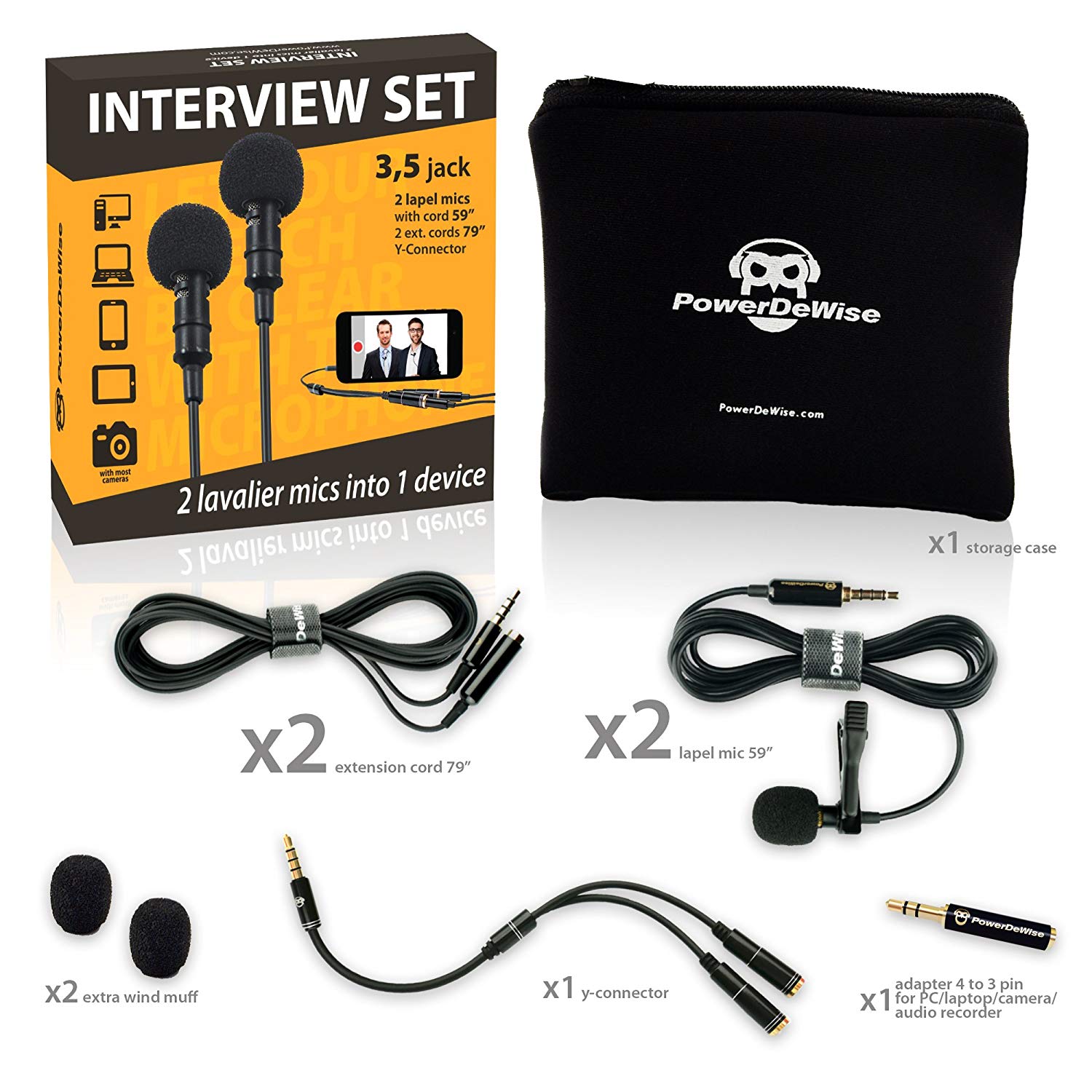 Package:
Lavalier Microphone 59″ x 2
Metal Clip x 2
Wind muff x 4
Extra long 79″ extention cable x 2
Y-Connector x 1
4 to 3PIN adapter x 1
Deluxe storage case x 1
Specifications:
Sensitivity: -46±2dB
Directivity: Omnidirectional
Operation Voltage: DC1.0V – 10V
Current Consumption: <0.5mA
Signal to Noise Ratio: =56dB
Frequency Range: 50-16,000Hz

Get yours at https://amzn.to/2nMRbMf
---
15. Professional 75-inch Tripod 3-way Panhead Tilt Motion with Built In Bubble Level & 72″ Monopod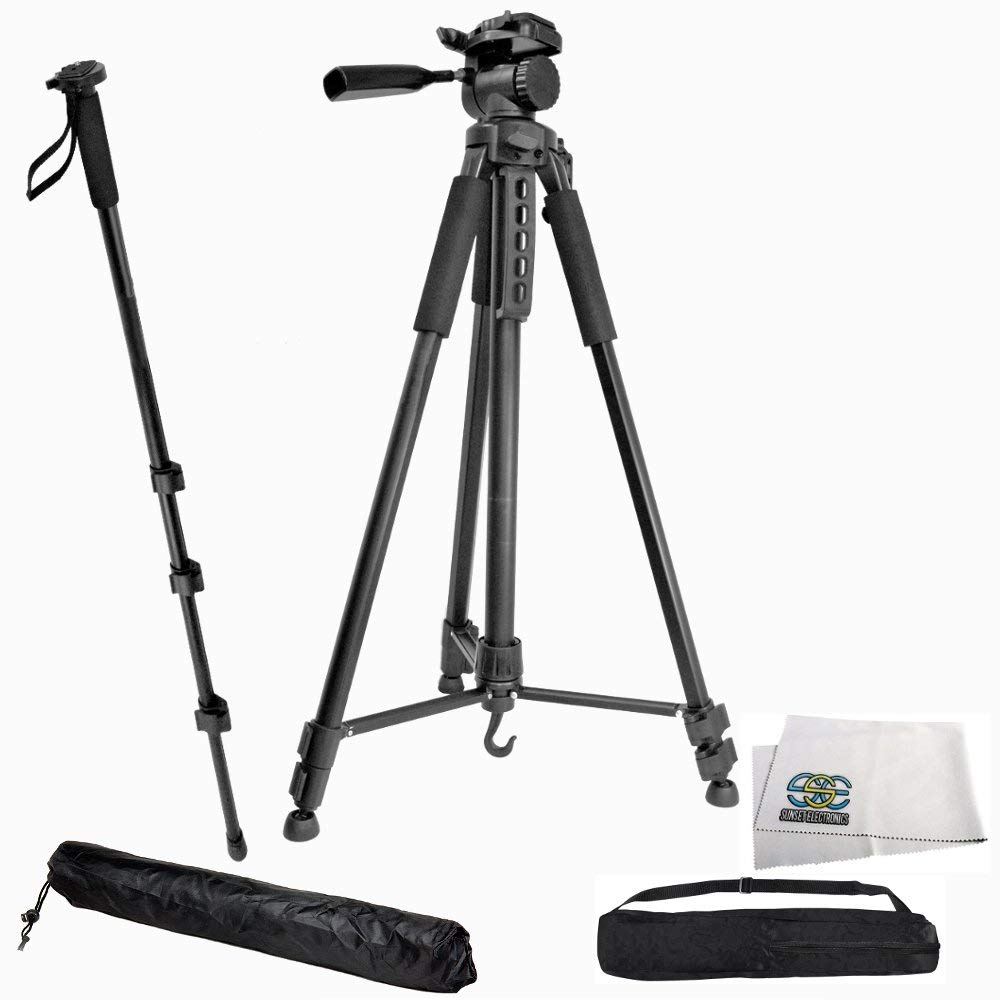 Professional Tripod Features
Swivel Non-Slip Rubber Feet
Fully Adjustable Locking Legs
Quick Release Mounting Plate
2 Built-in Bubble Level Indicators
Adjustable Center Pole with Crank Handle
Heavy Duty Center Pole Brace
Foam Padded Legs
3 Section Aluminum Alloy Legs
3-Way Pan Head with Tilt Motion
Convenient Carry Handle
Accessory Hook
Extends to 75" / Folds to 25.5"
Lightweight & Compact Design
Includes Carrying Case
3 Year Limited Warranty
Designed for DSLR's & Camcorders
72″ MONOPOD FEATURES:
Quick Release Mounting Plate
Fully Padded Foam Grip
Secure Wrist Strap
4 Section Aluminum Alloy Legs
Fully Adjustable Locking Legs
Rubber Leg Tip with Adjustable Spike
Includes Carrying Case
Extends to 72" Folds to 21.5"
3 Year Limited Warranty
Designed for DSLR's & Camcorders

Get yours at https://amzn.to/2OLwkEv
---
16. LED Video Light Commlite CM-L50 Dimmable 50 LED Ultra High Power Panel Video Light
Portable Multi-functional Mini for Micro Camera Sony Camera and smartphone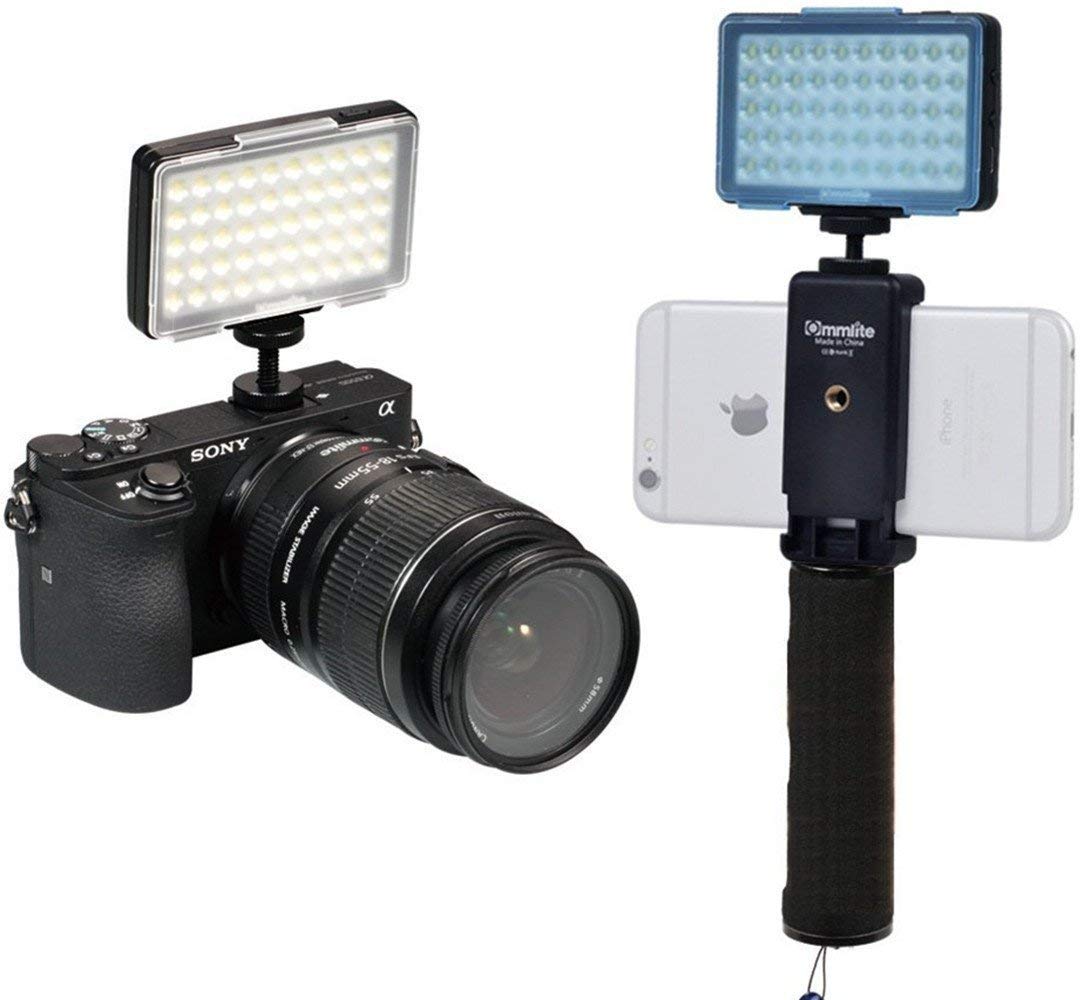 Commlite CM-L50 Dimmable 50 LED Ultra High Power Panel Video Light
The light can be directly installed in or pasted onto your phone or pad, and connected to Micro Cameras via the accessory, it's either a light for cellphone and also a light for professional camera.
CM-L50 is installed with 80 degrees high-temperature battery, with multiple heat radiation-holes design, it's super heat resisting and safe enough.
YouTube Channel Specifications:
The longest working time : 18 Hours
The shortest working time: 60 Minutes
Charging time: AC: 40 Minutes PC: 2 hours
What's in the box:
LED light body X 1 PC
Cellphone holder X 1 PC
Soft diffuser X 1PC
Blue diffuser X 1PC
Orange diffuser X 1PC
Camera mount X 1PC
Smartphone mount X 1PC
USB charging cable X 1PC

Get yours at https://amzn.to/2OLQ4b3
---
17. Phone Camera Lens
3 in 1 Phone Lens, 0.36X Super Wide Angle Lens+15X Macro Lens+230° Fisheye Lens 3 in 1 HD Cell Phone Camera Lens Kit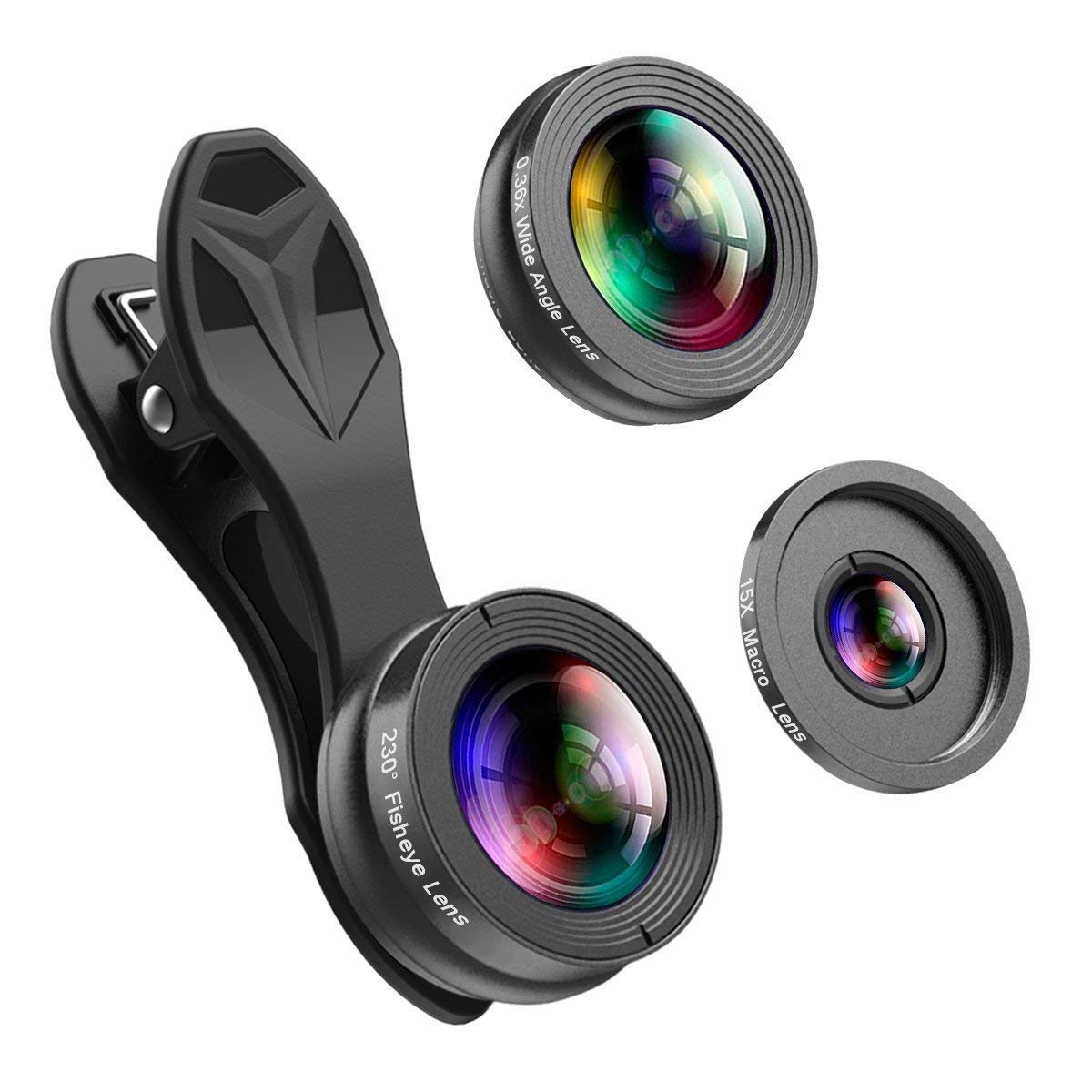 How to use lens?
Put the clip install on phone camera and make sure the lens is aligned with your phone camera lens.Screw the lens into clip clockwise,then center it and take photos.
YouTube Channel Newbie Note:
The lenses can also be used with the iPhone X/7/8 Plus, however since it features a dual lens camera they can only be used on 1 lens at a time. Clean the lens before using them and put on the covers when finish taking photos to get a clearer picture for the next time..
Note:
These two lenses are screw together. To use the Macro lens, simply unscrew wide angle lens. Wide lens can't be used separately.
Package List
1 * 230°Super Fisheye Lens
1 * 0.36X Super Wide Angle Lens
1 * 15X Macro Lens
3 * Lens Cover (plastic)
1 * Universal Clip
1 * Cleaning cloth
1 * User Manual
1 * Cleaning cloth
1 * User Manual

Get yours at https://amzn.to/2vVm5q9
---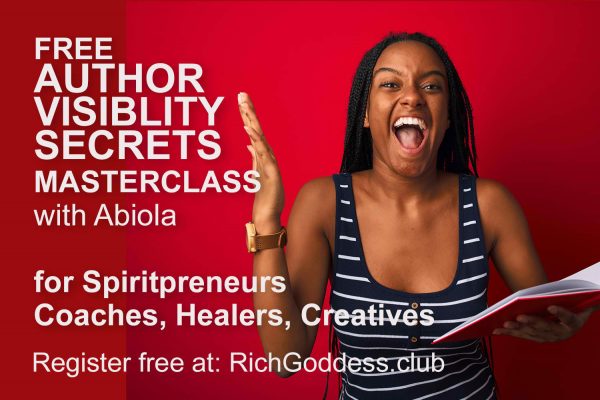 ---
Pin it!