Visualization – A Powerful Technique For Reprogramming Your Subconscious Mind
This week on Goddess Temple Sundays…. Be sure to join us every week on Facebook.com/abiolaTV at 10am EST.
For live alerts whenever I'm going live, text GODDESSTEMPLE to 43506. Thanks!!
Join Spiritual Business Success Camp FREE at UnblockMyBusiness.com.

Watch! Visualization on Goddess Temple Sunday
If you enjoy meditation, then I suggest you try visualization.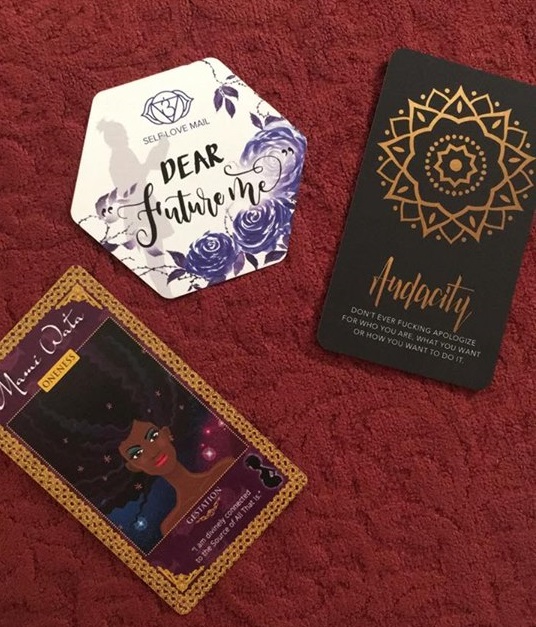 Here are the cards we pulled today in Goddess Temple Sunday!! Mami Wata from the Womanifesting deck (www.Womanifesting.cards), Self-Love Journal Cards (www.SelfLove.cards) and Audacity card from VickyAyala.com.
xoxxo,
Abiola
---