Dress like a goddess, tag me and join us! 
---
Watch!
Verona Spence-Adofo: African Goddess Initiation Fest 2021

Hey Goddess,
Twenty years ago when I held goddess circles in my East Harlem living room, folks thought I was a weirdo. (Still do!) And no one knew what I was talking about. But here we are now. The feminine divine has been buried, hidden, and burned, but still we rise. And African spiritual philosophies have been demonized and belittled.
But again, here we are now.
This is what the African Goddess Initiation Summer Fest 2021 is all about! You are being called forth to reclaim who we really are – as women worldwide. You now must remember what we know in our bones and arteries. You are sacred.
Will you join us? You know this is for you if this message found you. The rebirth has already begun.
Sign up free at: AfricanGoddessClub.com
I invited about 20 power-filled goddess mystics, many of whom are featured in my new book, to share their knowledge with you.
---
Today's Goddess Guru is Goddess Verona Spence-Adofo.
What does "goddess" mean to you, Verona?
A woman who embraces her innate power and lives to her divine potential
How would you describe an empowered goddess?
Knowledge of self, intuitive, powerful, committed to self-healing and development.
Is there a goddess that you relate to?
Yemaya
African Goddess Initiation Fest celebrates the divine feminine powers of the African Diaspora. How do you describe your heritage or home?
What magic are you most excited about sharing right now?
Ancestral Voices Home Study Course
Our Home Study Course consists of both our documentaries and book and it provides information on the core philosophies found across the African continent as well as ritual practices for spiritual development, cleansing and protection.
What do you want people to know right now?
Ancestral Voices Website – https://www.ancestralvoices.co.uk
A hub for all the Ancestral Voices learning resources including articles, interviews, documentaries, books and courses.
About Verona Spence-Adofo
Verona Spence-Adofo is the co-founder of Ancestral Voices, an educational initiative that provides learning resources that covers the spectrum of African spiritual cosmologies, philosophies and practices. It consists of 2 feature-length documentaries, published books of researched findings (in English, French& Spanish) and online courses. She has 20 years experience working in a variety of media roles including on-air promotions, corporate productions and TV distribution, video editing amongst others and has also written, produced and directed personal shorts. Her passion is creating works that provide an opportunity to explore social issues, particularly those that are often neglected by the mainstream media to assist in raising awareness.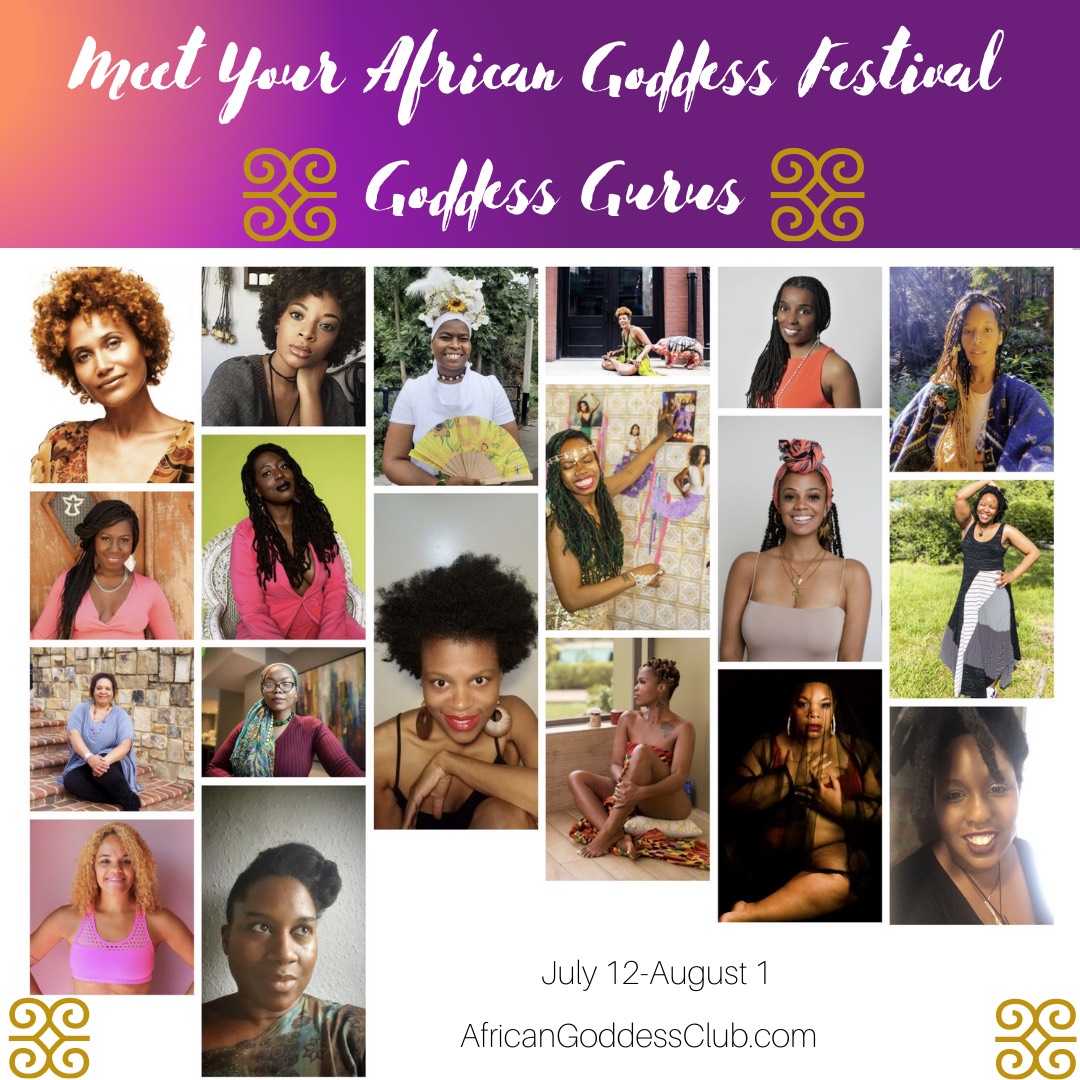 ---
About the African Goddess Initiation Summer Fest 2021
Here's how this free virtual event will unfold:   
From this Monday July 12th to August 1st, we will dance daily in the realism of the goddesses.
For the first 9 days, I will be going live on Facebook and Instagram — @HayHouse and @AbiolaTV.
PLUS every day you will be give another goddess lesson from the mystics I interviewed.
When you sign up at 
AfricanGoddessClub.com
, you will also receive a free 
Goddess Initiation Self-Love Starter Kit
.
---
Pin It