Let's go places! There are only 260 miles between New York City and Cape Cod, Massachusetts, but the fun adventure was a wonder-filled trip through universes filled with life lessons. Whoo hoo!

Hey Sacred Bombshell!
A few days ago Toyota dropped off a bright red Corolla hybrid for my #SelfLoveRoadTrip to the Morrison Golf Classic in Cape Cod. "Toyota hybrid vehicles are designed to create harmony between man, nature and machine." The mission was to join a powerful group of luminaries for the powerful charity event created by the Morrison family 14 years ago. SekouWrites of SimplyRides.com made our trip possible– and comfortable with the best gift bags. During the event, Dr. Joyce Sackey and Kwaku Acheampong, the founders of the Foundation for African Relief, discussed the positive impact they've had throughout Africa.
My fellow conjure woman, the stylish sacred supermodel bombshell Zuyapa Jackson took the wheel and we headed out for a four hour drive, landing eventually at the Coonamessett Inn in Falmouth.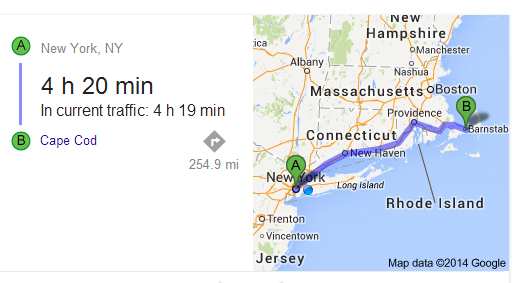 I'll be sharing a video soon that Zuyapa our Cape Cod Goddess Adventure! We openly and honestly discussed friendship, isolation, and stepping outside of the box, but for now, here's my photo diary of the event.You can also find thoughts below from SekouWrites and Zuyapa.

My Instagram Photo Diary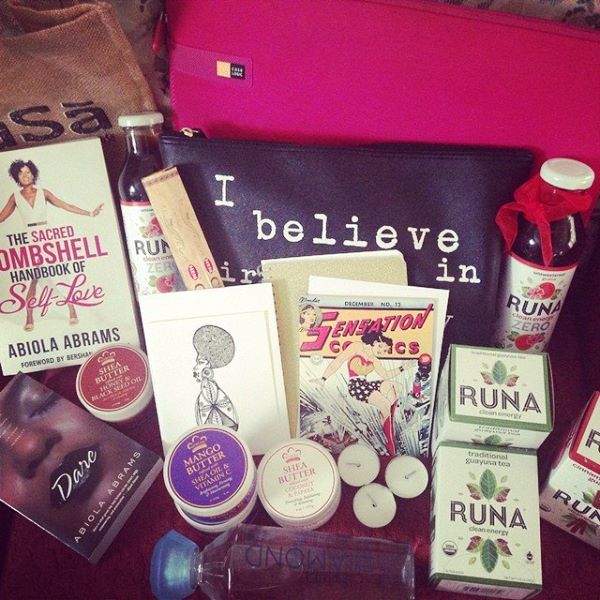 Surprise gift bag for @zuyapajackson for being my co-driver

! 

Runa Tea

 and Nubian Shea Butter are also sponsoring our trip with plenty of goodies. And I have the diamond water– more on that later– an

d my books, of course!! More on the Yin and Yang feminine energy goddess cards as well. The bag is from Rasa Living.  What do you include in a gift bag?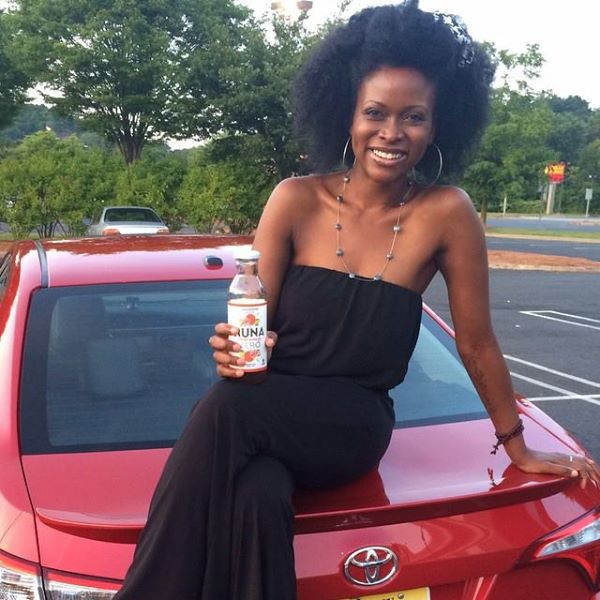 Whoo hoo! From @ZuyapaJackson: "What I've learned about Abiola so far

: Abiola drinks copious amounts of caffeine disguised as tea." (Only green and black tea 

have caffeine. And I don't even buy black tea. My peppermint, yerba mate et al don't!) "Abiola bombed her shell and became who she already was. Reading maps is not her strong suit. Abiola is creative, powerful, and gets things done. Abiola sees your beauty."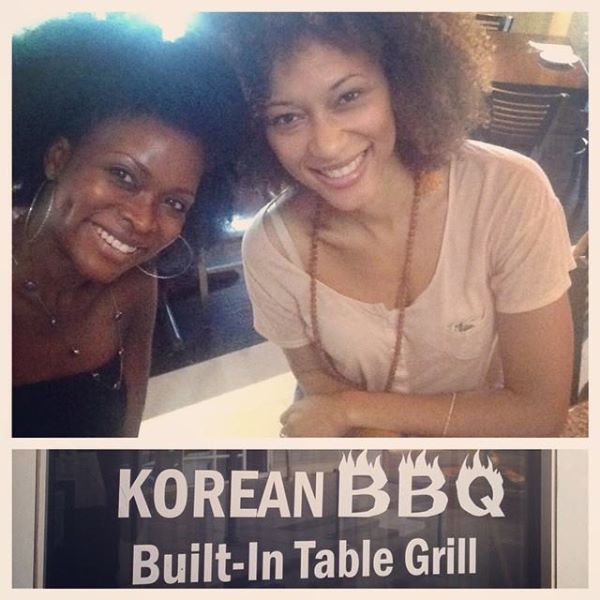 Stories from the road… So, we're about to have 

kimchi

 actually made by the restaurant owners mother! The little things.. The Journey truly is the destination.

#SacredBombshell

 

#SelfLoveRoadTrip

 Adventure tour is rolling along

! Thanks @Toyota and @SimplyRides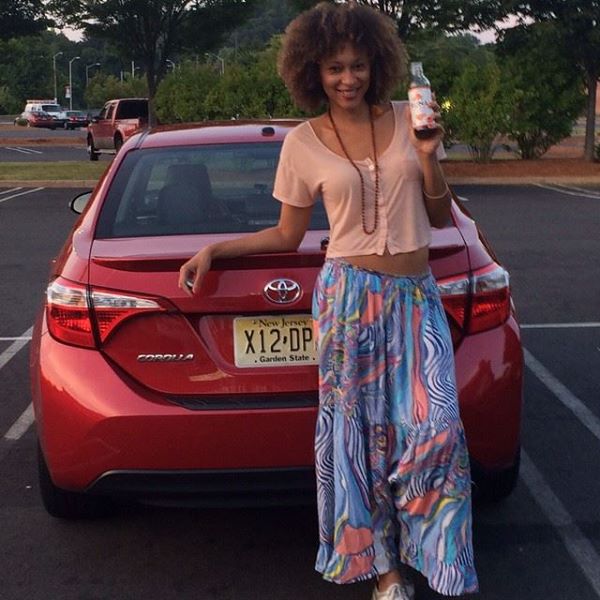 Things I've learned about 

@ZuyapaJackson so far

. She is The Human Resource. She tells stories like a 

Scorpio

. Her name is pronounced como "Suyapa." All witch

es drink wine.  (!!!) She is all about sun goddess unification. She respects her magic and yours. The occasional cup of coffee is her drug of choice. Singing lights her up from within. And she can drive a Corolla like nobody's business.
Good morning, Cape Cod! It's a full 12 DEGREES colder here but we bring our own weather, right?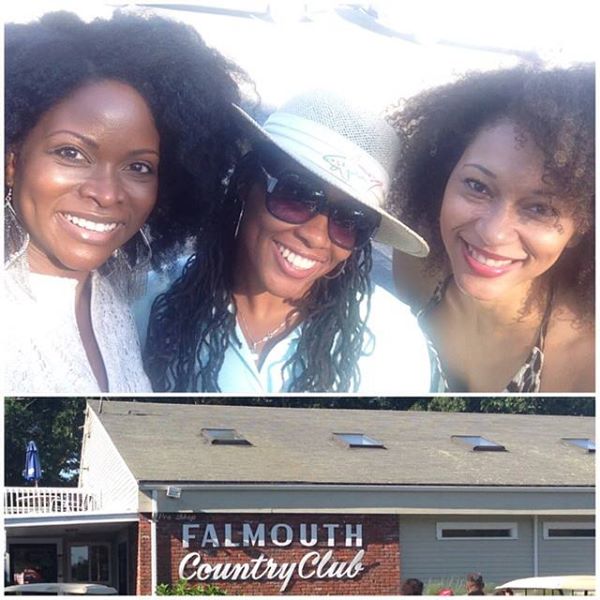 Hoping that you are basking in the company of amazing 

#SacredBombshells

 just as I am! At the 

#morrisongolfclassic

 

with @zuyapajackson and @lindawellnesswarrior

learning about the Foundation for African Relief, the beneficiaries of this incredible 

#ToyotaGolf

 classic. Learn more about them at GetFar.org.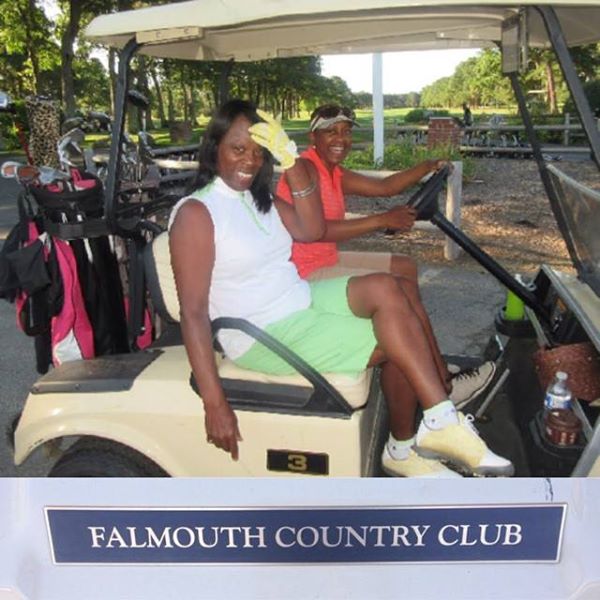 Being a lady who lunches is cool, but how about being a Goddess who golfs? How fly is that?! These 

#SacredBombshells

 were so much FUN. One of them said she started 

golfing

 because she was tired of just following her husband around the course. So she picked up her own clubs and a 

star

 was born– at least the way I see it. 

 W

herever you are ask yourself, how can I just stop following someone else's dream, journey, idea, and pick up LIFE and live my own. (!!!) 

Thank you, @simplyrides! And thanks @lindawellnesswarrior for the quote.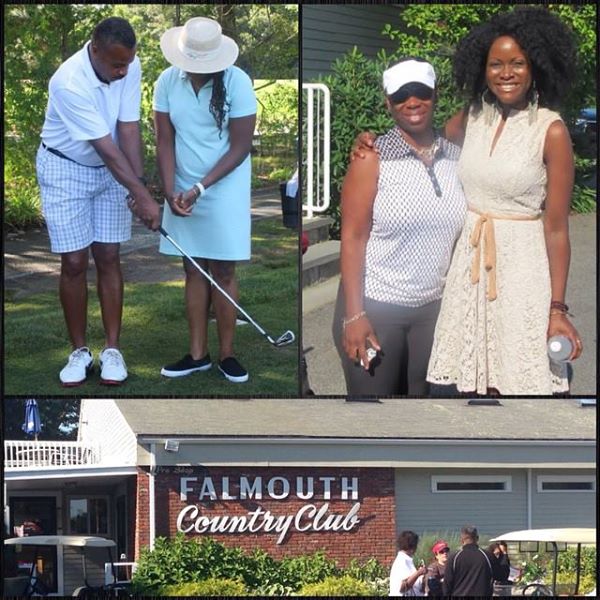 There are 60 fab men and only 5 women playing today in the Morrison Golf Classic 

to benefit The Foundation for African Relief. Only F-I-V-E women. Cynthia Justice and @lindawellnesswarrior are pictured here. But how often do we squeeze ourselves out of new experiences by deciding in advance that "people like me don't do that." Whether that means people of your gender, religion, personality, ethnic background, or culture, it's time to step outside of the boxes you've created for yourself. Dream a bigger dream, align yourself with like-minded folks and FLY.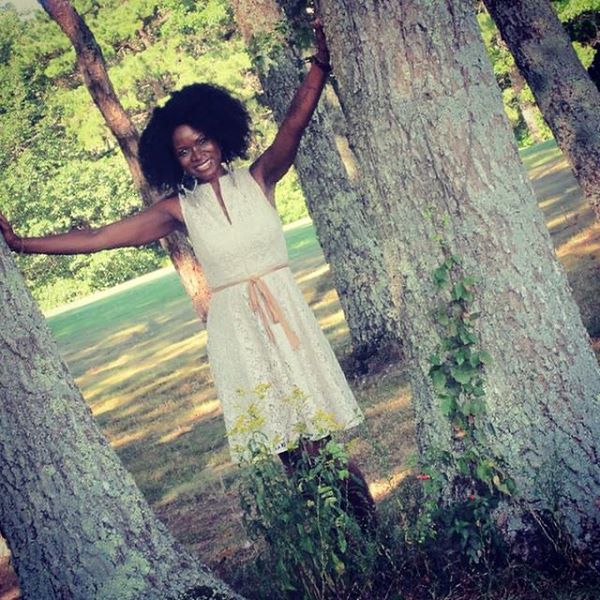 I don't know what it is about trees. I have always been slightly obsessed with them. Maybe it's the symbiotic relationship between human beings and plants. It could also be that my mom grew up reading in a guava tree for comfort and recreation in 

Guyana

. I can just picture her with the same look I had up reading past bedtime. I love trees. I know what it is… In my imagination they're just like us. I feel rooted in fertile soil, the seasons may change my look but I am still

 here, growing, changing, evolving, adding on layers and shedding what doesn't work. And my leaves are fly. That's the goal anyway until I remember that I did away with goals a few years ago. I flip my leaves back and forth.  I love trees. 
Cape Cod in August White Party Thoughts from Sufi poet Rumi: "A voice inside the beat says, 'I know you're tired, but come. This is the way!" Yeah. 

 Inside the beat!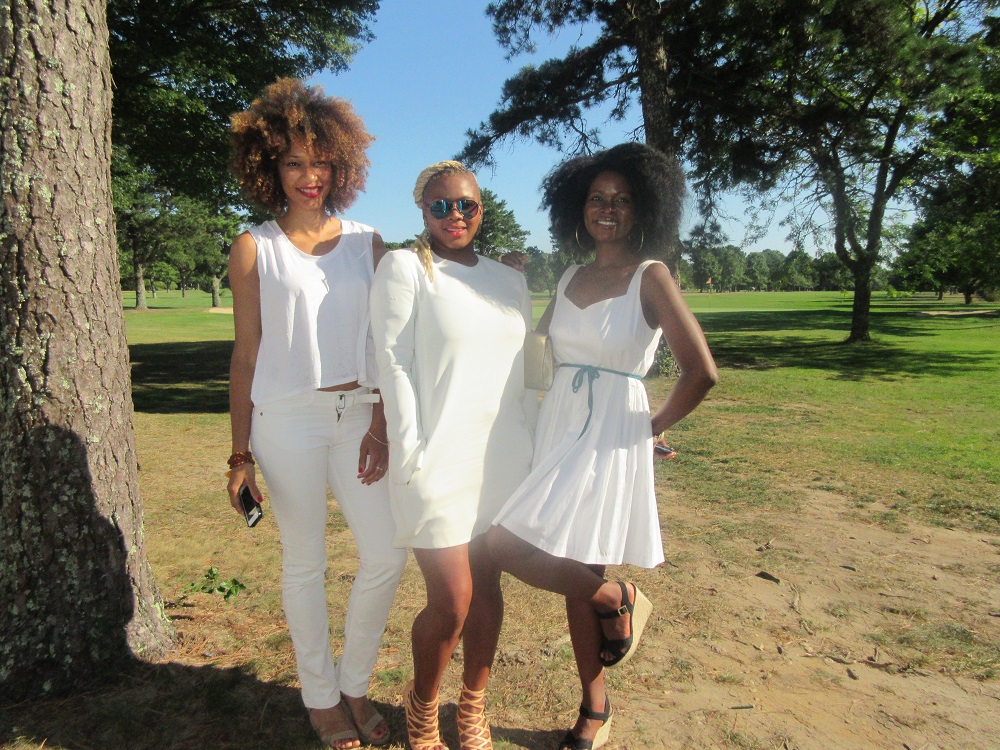 ---
Zuyapa Jackson's Thoughts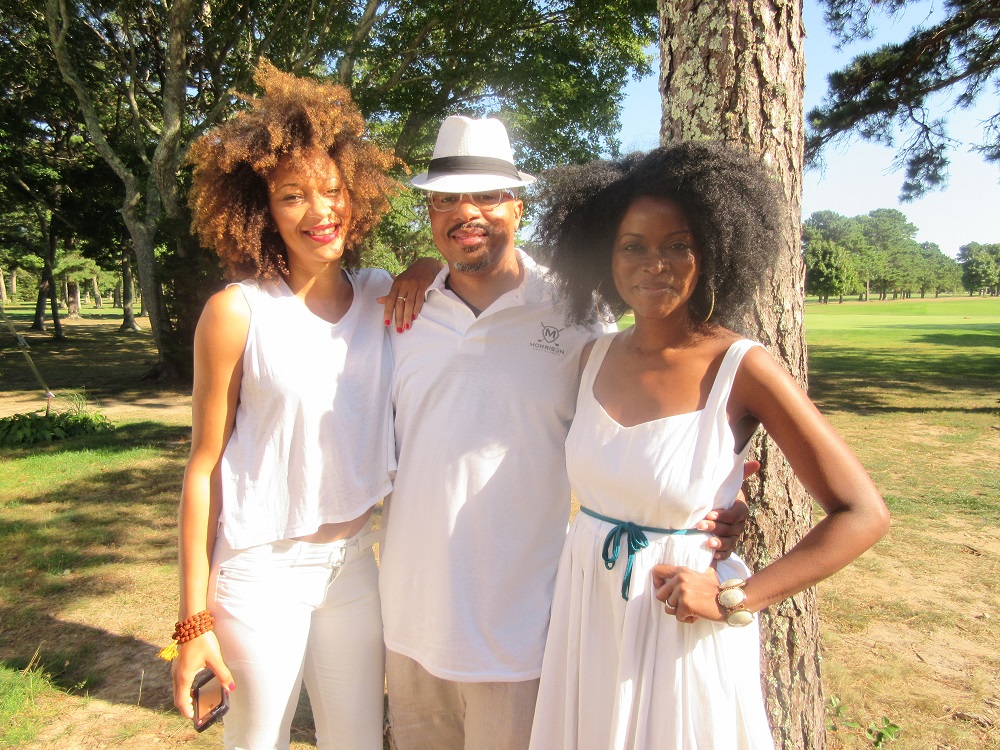 "Today's expression of gratitude is for being awakened into new levels of myself and the hearts of strangers. I was invited to the #morrisongolfclassic by @abiolatv not knowing what to expect. I took a chance and stepped out of my comfort zone. The experience was nothing and beyond what I could have imagined. Abiola and I shared in honest and authentic ways discovering a kinship, @sekouwrites and his family showed me the power of action and innovation and #capecod gave me the space the breathe and rediscover myself as a writer. And there's so much more! For now, I just say #thankyou. I'm #grateful for you."
---
SekouWrites' Thoughts
SekouWrites of SimplyRides.com with George and Janet Morrison, founders of the Morrison Golf Classic. Photo by Brittney M. Walker
"I've always enjoyed covering the Toyota brand," said SekouWrites of SimplyRides.com, a really cool lifestyle automotive blog. "They have a deep commitment to the African-American community and I'm happy they chose to partner with us." The Morrison Golf Classic is an annual golf tournament and white party held in the Cape Cod city of Falmouth, Massachusetts. Every year, the event, which Boston-based couple George and Janet Morrison created fourteen years ago, offers attendees the opportunity to fellowship and support a cause.
This year, the event was sponsored by Toyota and co-sponsored by SimplyRides.com. Toyota had three vehicles on display, a Toyota Highlander, a Highlander Hybrid and a Toyota Avalon. The featured non-profit was the Foundation for African Relief (F.A.R.), a faith-based, non-profit organization dedicated to alleviating suffering and reducing the burden of disease and poverty amongst the people of Africa. Author and radio host Carole Copeland Thomas hosted the event, which also included a silent auction of a watercolor painting created especially for the Morrison Golf Classic. The painting, created by Boston artist Rufus Faulk, depicts Calvin Peete, an African- American golfer who paved the way for modern players like Tiger Woods. The event was attended by many influencers, such as former NFL player Byron Chamberlin, and live music was provided by The Groovalottos, a local band that combines jazz, soul, funk and blues. The Morrison Golf Classic was also covered by a number of lifestyle bloggers including,Abiola Abrams (me!) and Zuyapa Jackson who were provided with a Toyota vehicle to drive themselves from New York to the event as part of a #SelfLoveRoadTrip. Boston-based blogger Linda "Wellness Warrior" Wells covered the event with an emphasis on health and fitness. Also, Claire Sulmers of Fashion Bomb Daily had the distinction of being the Toyota Style Ambassador and drove from New York to the event with her friends in a Toyota Highlander.
---
Toyota's Thoughts
For the 14th consecutive year, the Morrison Golf Classic took place at the Falmouth Country Club. Created by Boston residents George and Janet Morrison out of their love of golf, the event once known as a way to get friends together at the end of the summer has evolved to a charity event to assist a chosen non-profit with its mission.
Donations collected at the 2014 Morrison Golf Classic event will be given to the Foundation for African Relief (F.A.R.), a non-profit organization dedicated to alleviating suffering and reducing the burden of disease and poverty in Africa. Sponsored by Toyota, this year's event will help F.A.R. continue to build effective and sustainable programs that provide health care, community health education, provider training, and relief assistance. Those who attended the Morrison Golf Classic shared in the experience of golf and philanthropy! The golf tournament was followed by a catered white party with live jazz.
---
About the Foundation for African Relief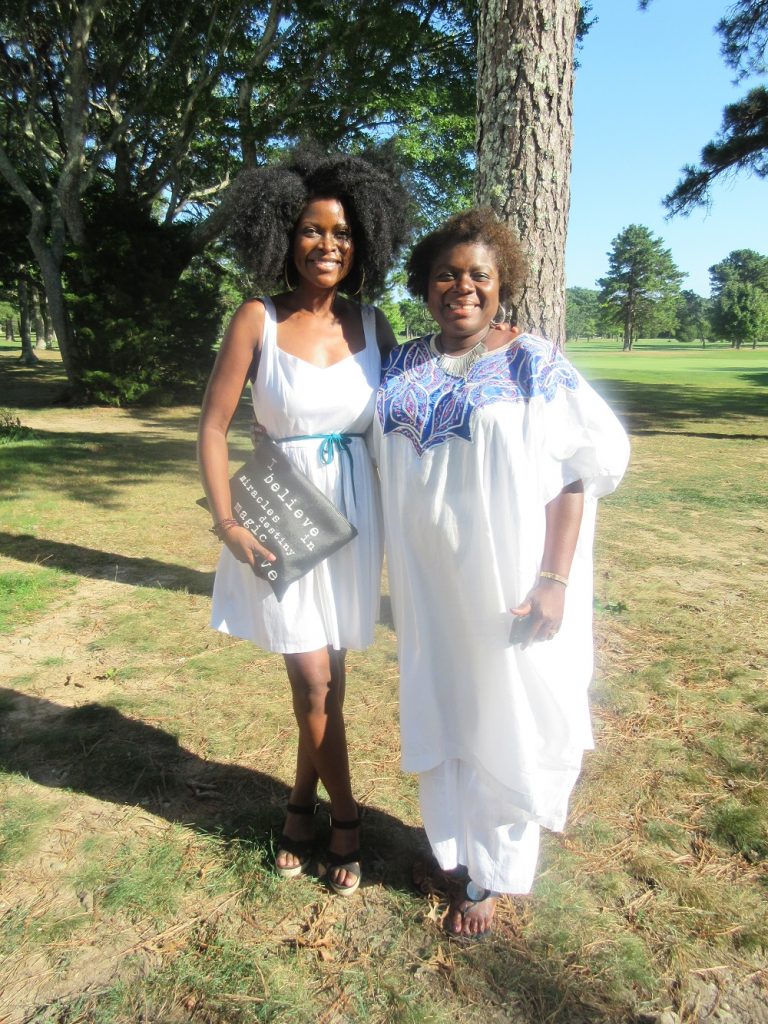 Photo: Dr. Joyce Sackey
F.A.R. is a faith-based, non-profit organization dedicated to alleviating suffering and reducing the burden of disease and poverty on the peoples of Africa.

The organization, partnering with local leaders, seeks to build effective and sustainable programs to provide health care, community health education, provider training, and relief assistance.