My one word for the new year…
I have been choosing one word as my inspirational mantra for the past few years. Past years include fearless and abundance. Here is my current word…
12 Days of Blissness Business Vision Board Challenge Day 1!
Join us at Unlock My Magic.com

Watch! About the 12 Days of Blissnes + My One Word
MY ONE WORD
DAY 1: My vision word for 2017 was FEARLESS. I traveled the world, held my first international retreat and made important moves in my business, but I was still holding back. ✨ I've still been playing small. ✨ Holla if you hear me! ✨👊🏾✨ So for 2018 I was trying to decide between LIMITLESS and WOMANIFESTING — and they came together as LIMITLESS WOMANIFESTING. Creating my life courageously, boldly and confidently. I'm so excited!
Some of the words that the goddesses in my Facebook Sister Circle have chose for Day 1 of our 12 Days of Blissness Vision Board Challenge include: powerful, creative, abundance, surrender, awesome and clarity. Yes!
What's your word for the new year? ✨ Join us at ✨iManifestMagic.com✨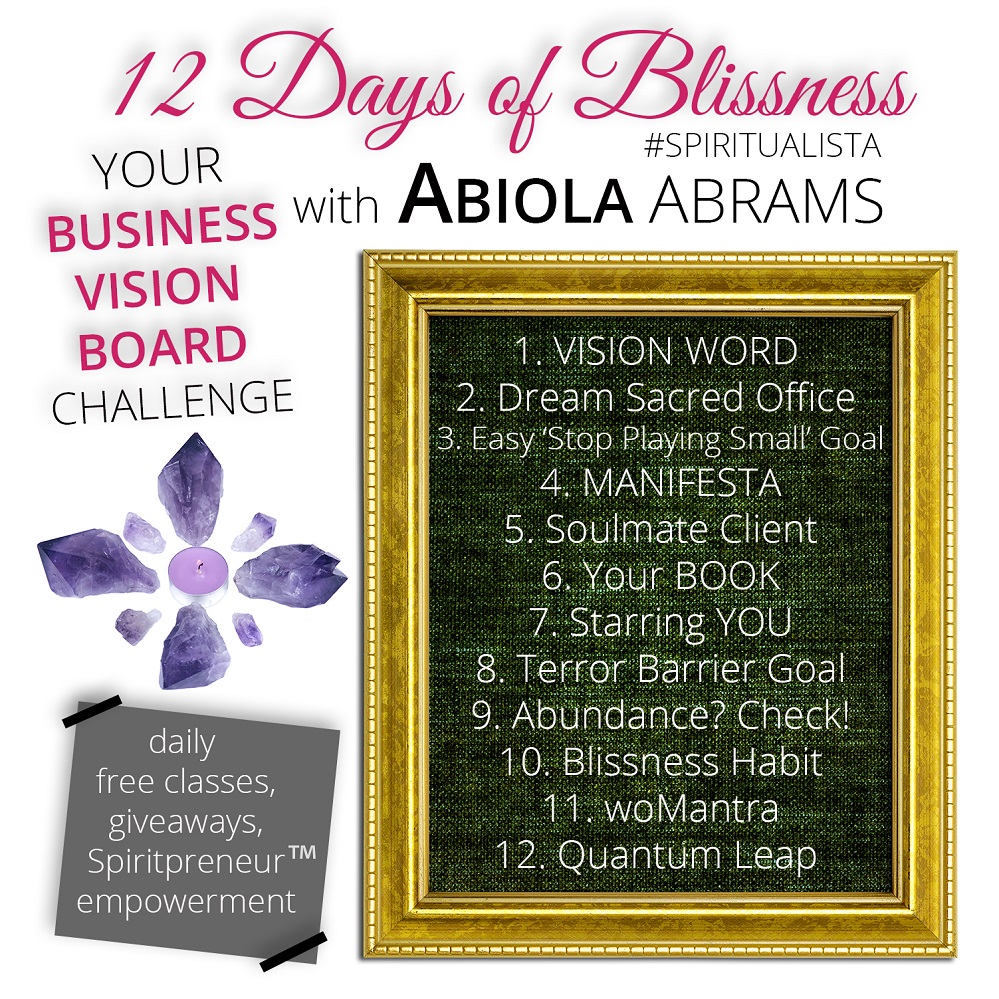 Pin Me!