Every week, on the Spiritpreneur School podcast, I share the stories of women in business taking self-love to self-launch. Here's my Sacred Bombshell Spiritpreneur story…

Hey Sacred Bombshell,
As you most likely know, I'm a self-worth coach. My work is all about you stepping into your greatness. I teach women to stop playing small.
I give lectures on the power of passion and "self-love sermons" on unblocking your blessings, so what I am about to say is extremely controversial.

Hope is not a business plan. And neither is passion.
This may sound odd from someone who for many years branded herself as "the Lifestyle Passionista" and a "Passionate Living Coach." I still know and believe in my heart that passionate living is the steam for your engine and the catalyst to help you do the work you came to do.
I still empower others to live with passion. But passion alone is not a business plan. And neither is hope.
Let's go back to before I was known as "The Midwife for Your Inspired Life."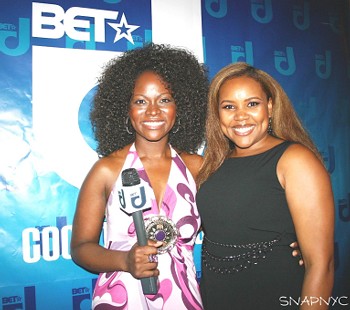 Back around 2008, I was living and working with passion. "Dare," my debut novel, was just published by Simon and Schuster, I was hosting a show for BET (Black Entertainment Television), I was touring the country with the Divas of Literature, I had a weekly "Dear Abiola" advice column in an urban paper, Eve Ensler of The Vagina Monologues had just published my writing in an anthology as I had created a film festival for her years earlier to stop violence against women and girls, my short art films were getting attention. Lots of really exciting things were happening. I had lots going on outwardly but my business was stymied. Why? Because I was directionless.
Twitter had just come out but I had a following of almost half a million (440,000) people on Blackplanet and 7K+ on MySpace. (Don't laugh and don't judge me!) Different times. I was so excited by those numbers. That was a big deal. (But social media numbers are NOT a business plan.) I was interviewing celebrities like LL Cool J and Patti Labelle. I felt like I was building an audience but I had no idea of how to turn all of these bits and pieces of fleeting success into a business.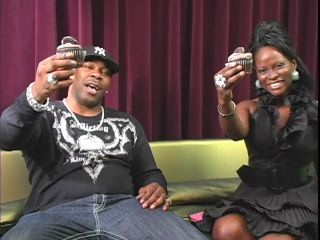 My *hope* was that I would keep getting TV hosting gigs and then at some point I could parlay them into my own show. (Did I say that hope is not a business?) I had pitch meetings with top networks but when they would ask who my audience was, I would say "everybody." I couldn't figure out why the meetings would end soon after that. I felt like everything I was saying should appeal to everyone. Who wouldn't need a positive message to love yourself? Now I know that by trying to appeal to everyone, you appeal to no one.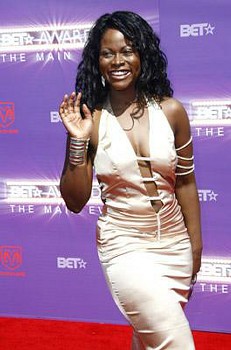 My personal brand was decided by whatever other folks said about me. I remember that after a red carpet the BET blog called me a "lifestyle guru." At the time, that sounded so overwhelming. I was upset. What if other people saw that and felt I was getting too self-important. It didn't matter that I wasn't the one who said it. I was upset about what "they" would think about me being called a guru. (Being worried about what others think is sign of playing small.)
Then the markets crashed, the media industry tanked, and I was "laid off" from my BET job. (Not necessarily in that order!)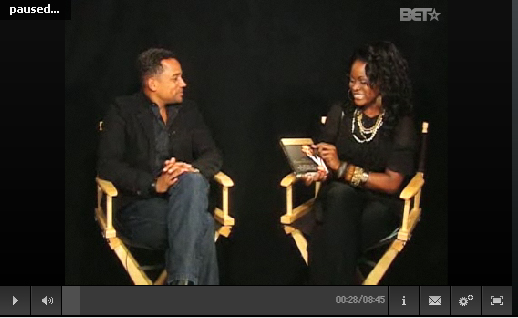 Actually, the truth is that although I was told I was laid off, I was actually fired. (Fired is the definition of no job and not invited to return, right?) The funny thing was that I was replaced with actor Hill Harper. Yes, Hill "Friend of Obama" Harper! Who could compete with that?
I then received an offer from another Viacom network. It wasn't MTV yet, but VH1. They said that they were doing a new reality show. And it was produced by Drew Barrymore. Drew Barrymore??! I love her! They promised me that it would be a great way to market my new book and begin to build a wider audience.
I said, sure! Sign me up! I was *passionate* about the opportunity. Back in those days, I had the art of yes, yes, yes, down to a dangerous science. And not always in a positive way.
If you don't know where you're going, any road will take you there. The popular opinion at the time was that any publicity was good publicity.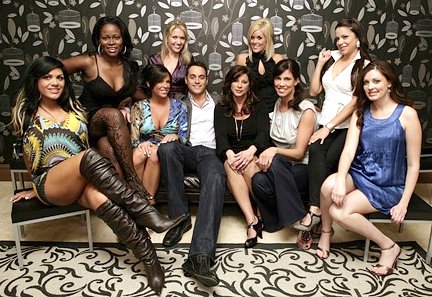 So I signed on and did the reality dating  /matchmaker show. (Actually, I did a couple of them.) My boyfriend at the time didn't mind. He knew that it was all to feed the publicity machine with the hopes that more than 10 people would know who I was. Somehow, I *hoped* that this would amount to a business.
I had no brand, no strong POV because I wanted to appeal to everybody, and no plan of action other than to "keep putting myself out there." I had *hope* and *passion* but no brand or business.
If you want people to pay attention to you, you'd better have something to say once they tune in. I didn't.
After I did the show I got all kinds of crazy offers. A top network weight loss show offered to pay me $50K to come on and lose weight. The only caveat was that even though I was overweight I needed to gain more weight first! My 'jump on whatever bandwagon showed up' approach was dead. I was out of alignment with my blessings.
I realized that I needed to strip everything away and build a brand from scratch. I knew how to get media attention, but I wasn't saying anything. I had the chops, and knew the psychology and sociology of how to say, hey, listen to me, but I had no idea of what to do next with whoever showed up.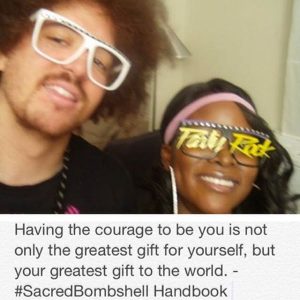 Everything that happened was a blessing.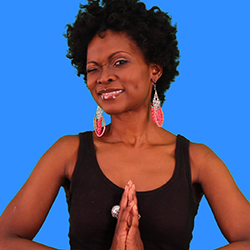 I had always played with one foot in traditional media and one foot in indie media. I created my first podcast "The Goddess Factory" way back in 2005. I had hundreds of downloads even then but I had no mechanisms in place to properly build my community and respond their needs.
I was giving speeches, hosting shows, and walking red carpets, but my messages were sporadic and unfocused. My undergraduate degree was sociology of women and creative writing and my Master's Degree was a study of media perceptions of women. My coaching certification is in neuro-linguistic programming. All of that is fancy but my own journey — and the journeys of those around me taught me the biggest lessons.
After the reality show, I wanted to get back to the empowerment that I had been sharing on my sometime blog and in my long ago podcast. The messages of self-worth, living like you mean it, and being able to control your destiny. After all, every target I had created for myself, I'd hit.
For example, I had created an award-winning theater show for women named Goddess City when I was in my 20s that was was written up in Cosmo, my short films won awards and played at festivals from NYC to Berlin, I had hosted shows from NBC to HBO, I had written ghostwritten books and appeared in major publications, I had spoken to big groups and small. Still, I had no business — and now, worse, I have devalued my brand. People wouldn't take me seriously because I had branded myself as a half-assed reality chick.
I remember that I always told my team that our objective with all content was hiding vitamins in candy. I thought that I had to hide my messages of inspiration, transformation, and motivation. I was afraid to fully own my purpose. My transformational work was faith-based but I didn't feel comfortable to own that. I was playing small. I was terrified to step into my greatness.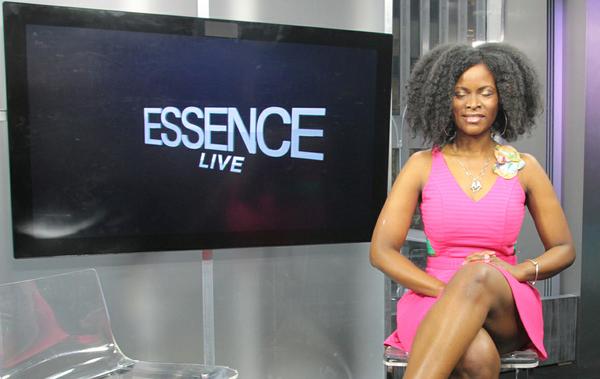 It was time for a personal and professional reinvention. So I took inventory, analyzed my assets and deficits, created new tactics and habits, rolled up my sleeves, did my research, partnered with a business coach, and got to work. After all, the same mindset that created a problem will not solve it.
I began to put together the Hear Me Roar Process based on the foundation of everything I knew. I went into deep study. I took what worked and tossed the rest. I drew a path of empowerment from my great-grandmother who was a midwife in Guyana, to my farmer grandparents, my teacher mother, and my minster/journalist father.
I was able to see how even my college media internships in textbook marketing, television, and magazines had been preparing me to empower women to go from self-love to self-launch.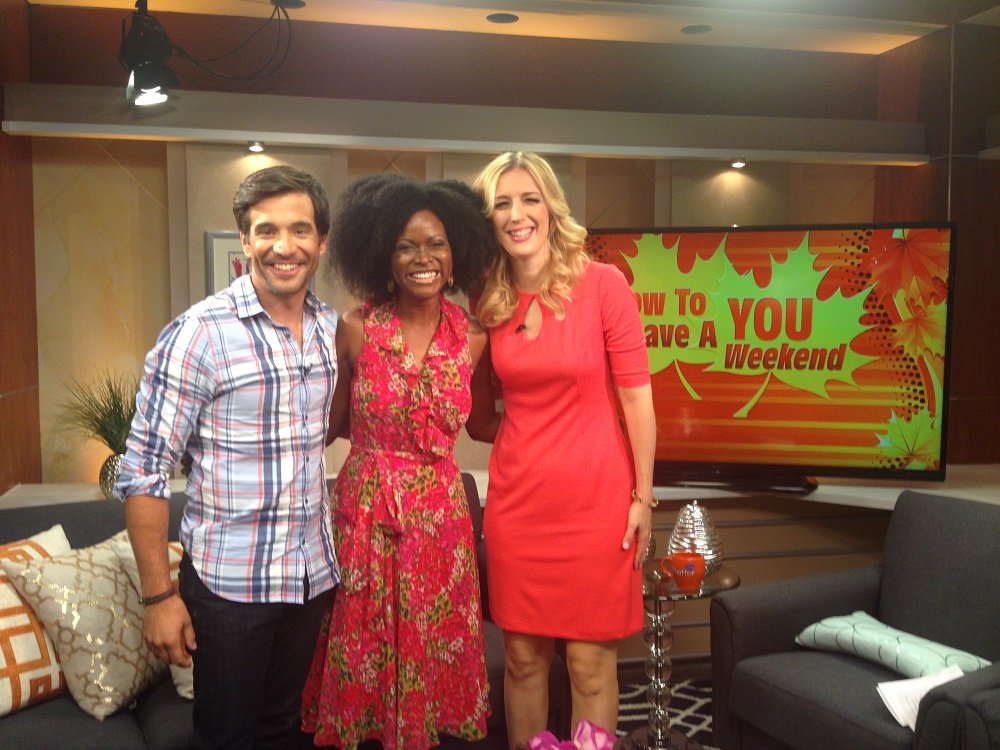 My Sacred Bombshell Academy is about how to fall in love with yourself. Sacred Business Academy is about how to create a powerful and profitable business you love. Become the Guru Bootcamp is about, well, the name says it all…
We all start somewhere. Back in the day, I thought branding was business cards. Listen up, Business Bombshell. Your brand is not your business cards. I had always had rocking business cards, but business cards are not a business.
My Hear Me Roar Process™ will help you to build a solid business or focus the business you already have. We will clarify your purpose, boost your presence, build your platform, hone your presentations, create a product, and lay out a pathway for you to step into your power.
Stop hoping that things will work out, that maybe it will all come together. Let's harness that passion and make it the runway to turning your message and mission into a movement.
A dirty little secret most business coaching programs don't address:
How many self-help books or products have you bought that remain unused?
How many times have you gotten the perfect advice and still did not take action?
The Become the Guru Bootcamp combines inner game and outer game because it's not enough to just know what to do. Most of us have issues. Most of us have fears. We have stuff. Reasons why we are blocked. For you, that may be impostor syndrome, procrastination, people pleasing, or some other kind of self-sabotage. I get it. Why I was trying to figure out why I had no business I was recovering from a devastating relationship ending, going through grief from losing loved ones, and in the throes of disordered eating. I was a wounded healer.
We got issues.
That's why the Hear Me Roar System and all of my work includes the soulcare, skills, and strategy to help you get unblocked to do the work you came to do.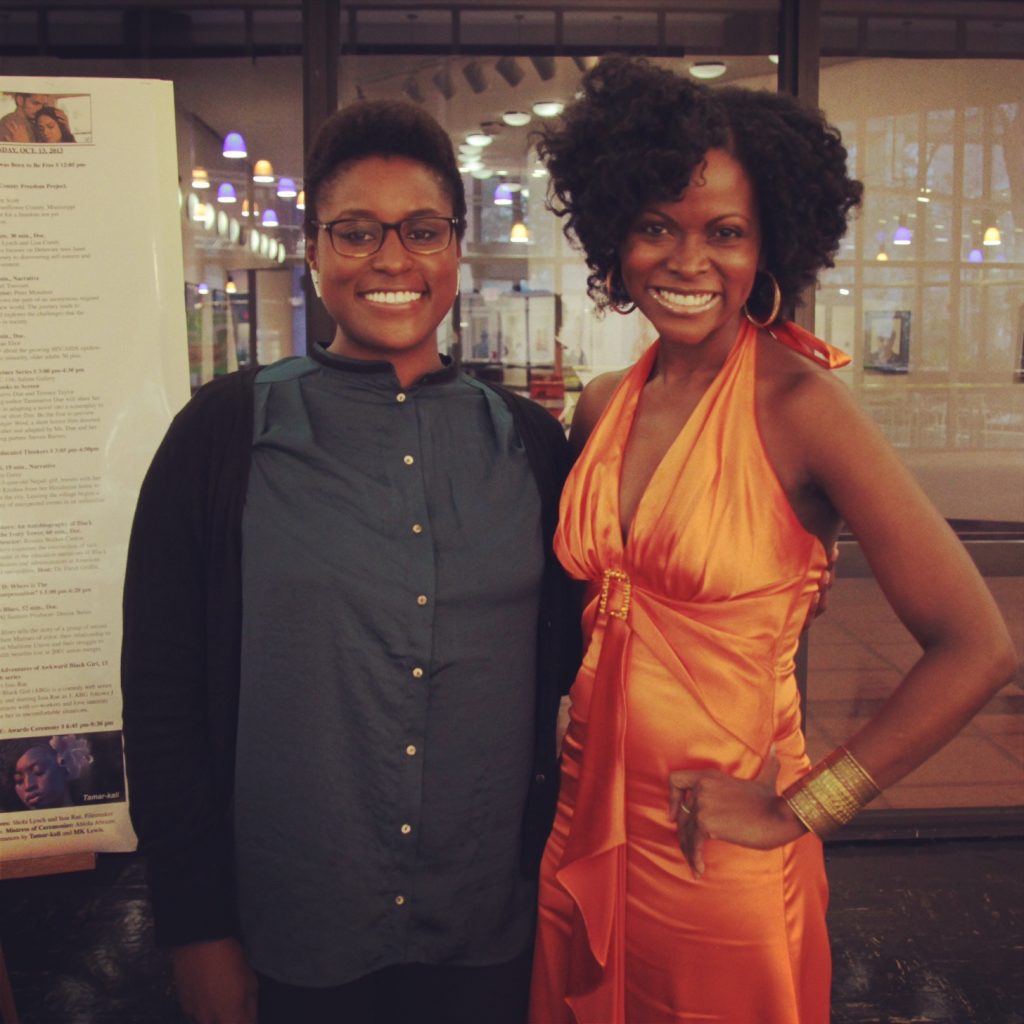 My passion as a self-worth coach is helping my Sacred Bombshells and Spiritpreneurs to stop playing small and to step into greatness. I have always known this in one way or another. This is my calling. I have stepped up to live my purpose — and now you are being called to step up to yours.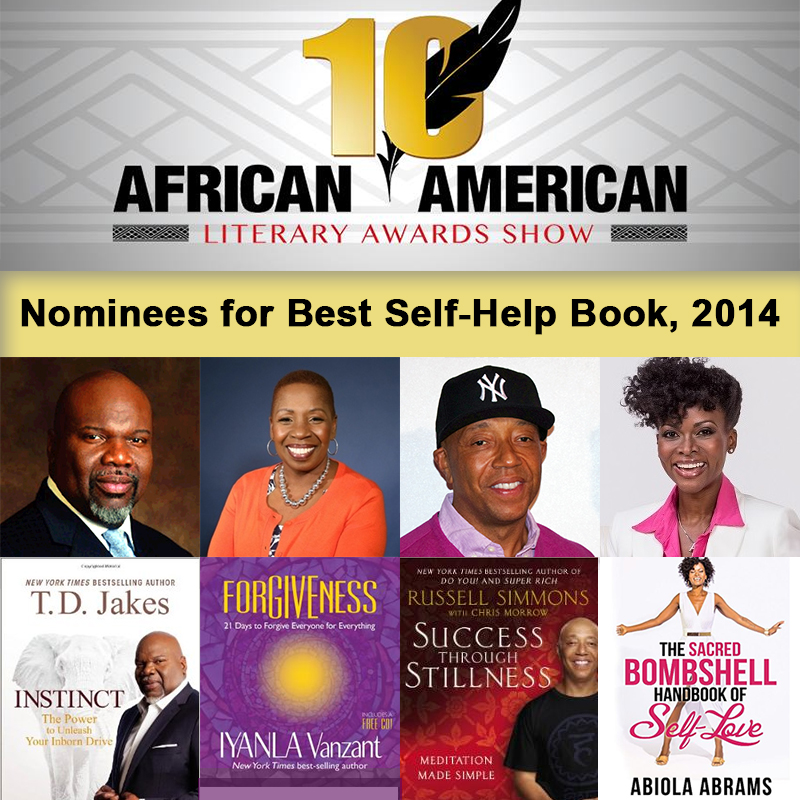 The most powerful way for you to turn your message into a movement, to monetize your calling, is for you to Become the Guru.
Stop it with the excuses. Put your Business Bombshell undies on, my Sacred One, and let's do this.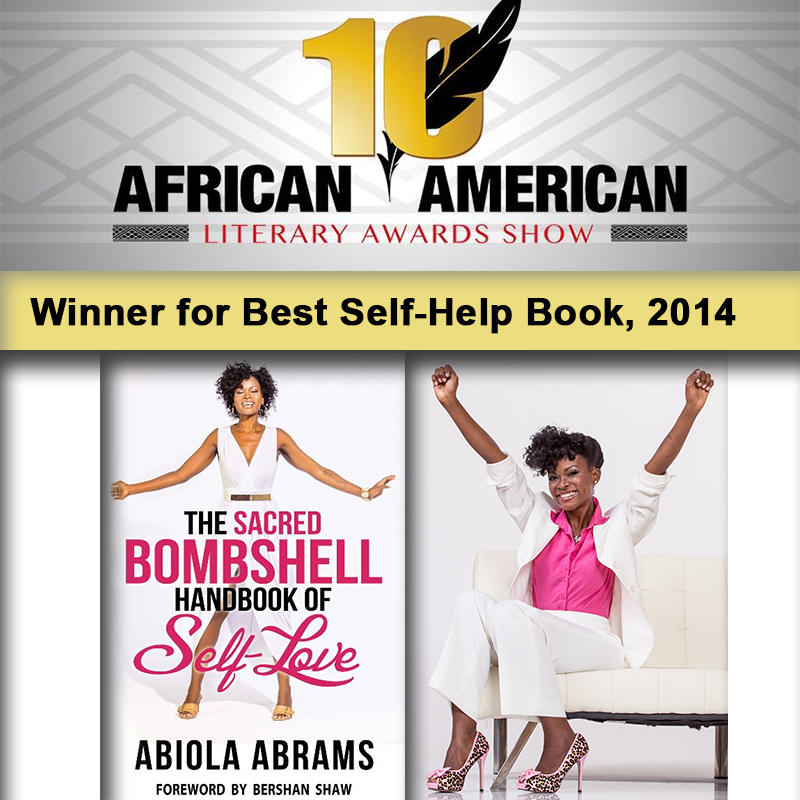 Let's find your Gospel of Greatness and build something powerful with it. Let's manifest your dreams. Let's tune into your miracles, mojo, and magic and help you give birth to your products, publishing and programs.
It is not too late for you to find your voice. If you've been waiting for a sign, this is it.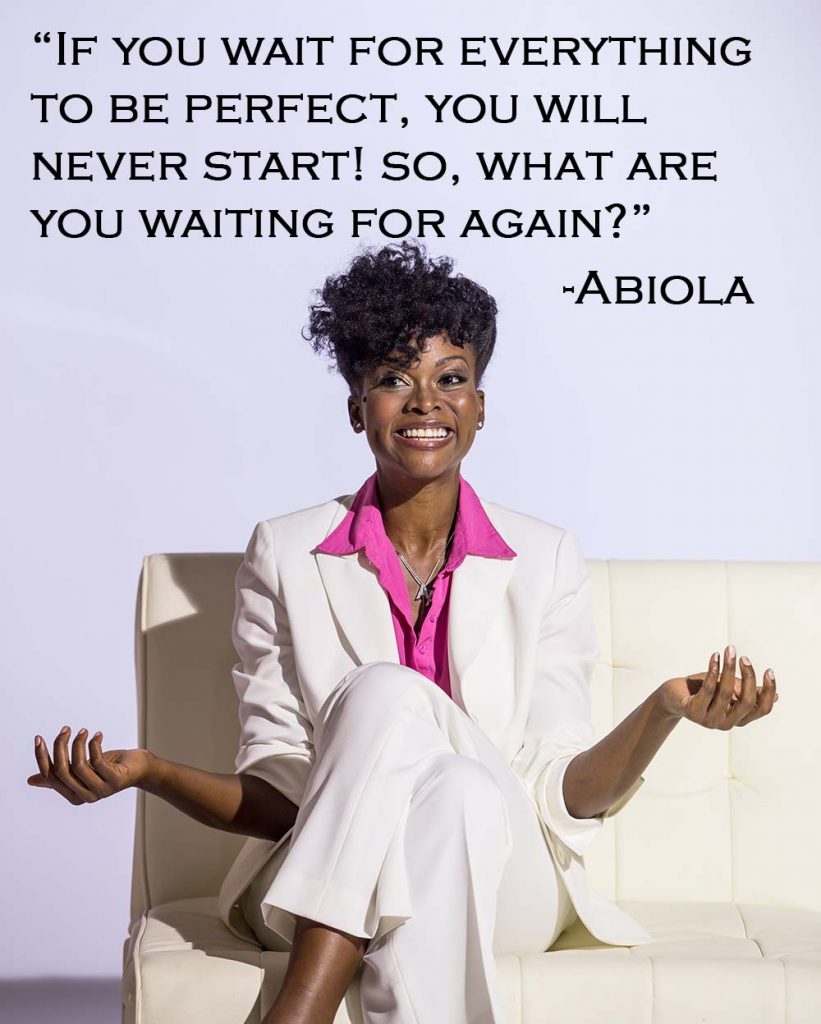 If hope or passion is your business plan, you are a "wantrepreneur." I want you to be empowered as an entrepreneur. Better yet, I want you to be a "Spiritpreneur," a spirited entrepreneur who believes in herself and is the Queen of her own queendom.

P.S. Find Sacred Business Academy and Become the Guru Bootcamp on this link here. You can also email business@abiolaabrams.com if you're interested!
---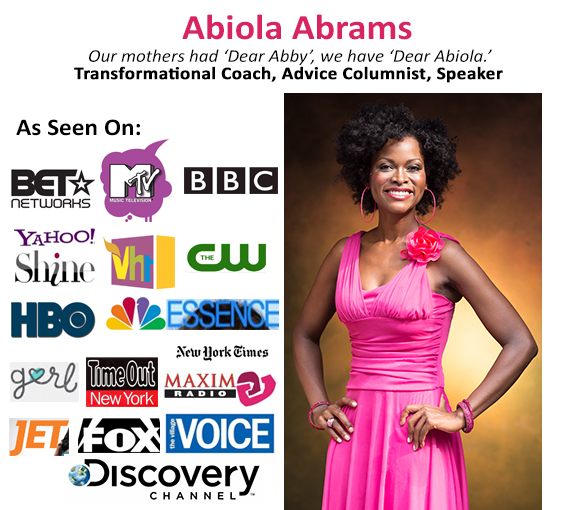 ---