Multiple income streams (including passive income) for coaches, healers, creative entrepreneurs just nemeans having more than one source of income for your business and mission.
It is Day 2 of my free mindset and manifesting busness series — I AM UNF*KWITHABLE. 
Watch!
Multiple Income Streams for Spiritual and Creative Experts
Income Streams Worksheet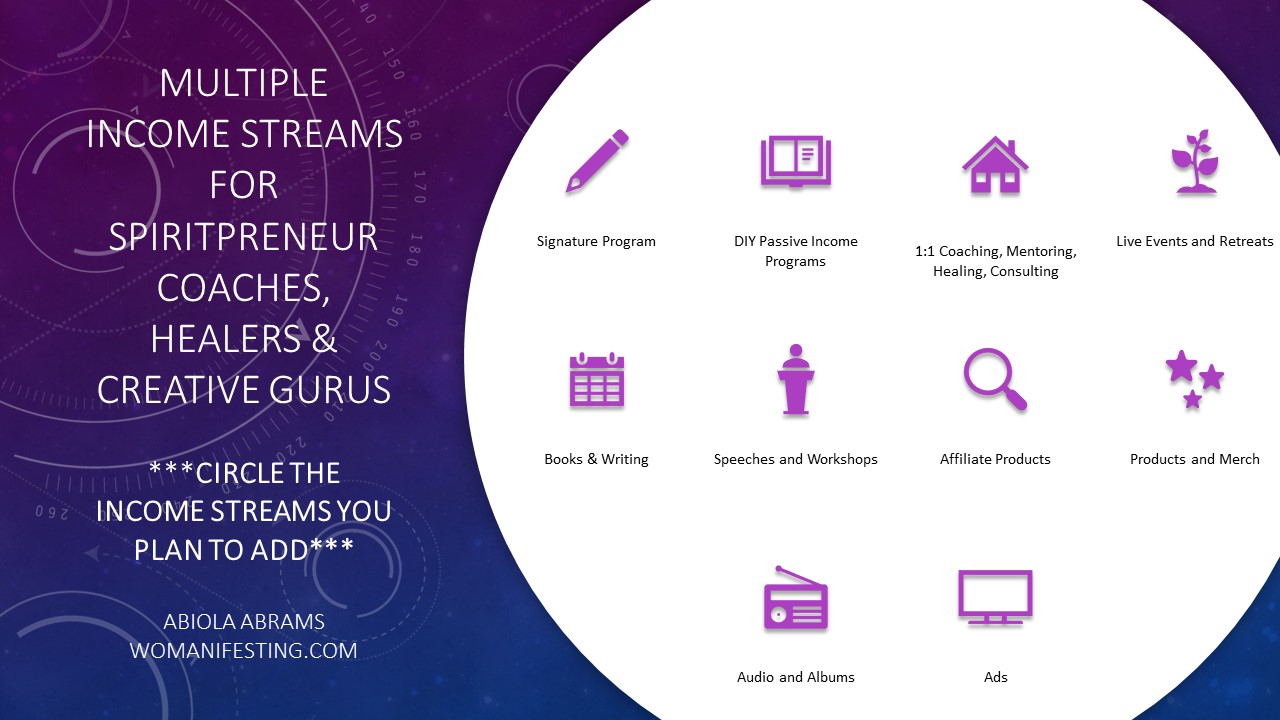 Pin Me!