Hey My Goddess,
YAY –SO excited that you are here. Are you a Spiritpreneur? A Coach, Healer, Empowerment or Creative Guru who wants to build a prosperous business online with a rockstar message and platform? As Spiritpreneurs, we must be focused on inner game AND outer game. In other words, it's about soulcare plus skills and strategy.
If you participated in my free 14-Day Unblock My Energy Shift, that was all inner game. Manifestation also requires outer game — taking INSPIRED ACTION. My monthly Manifest Your Magic Moon Circles are all mindset and manifesting – self-creation.The Spiritual Business Success Camp is all radical action.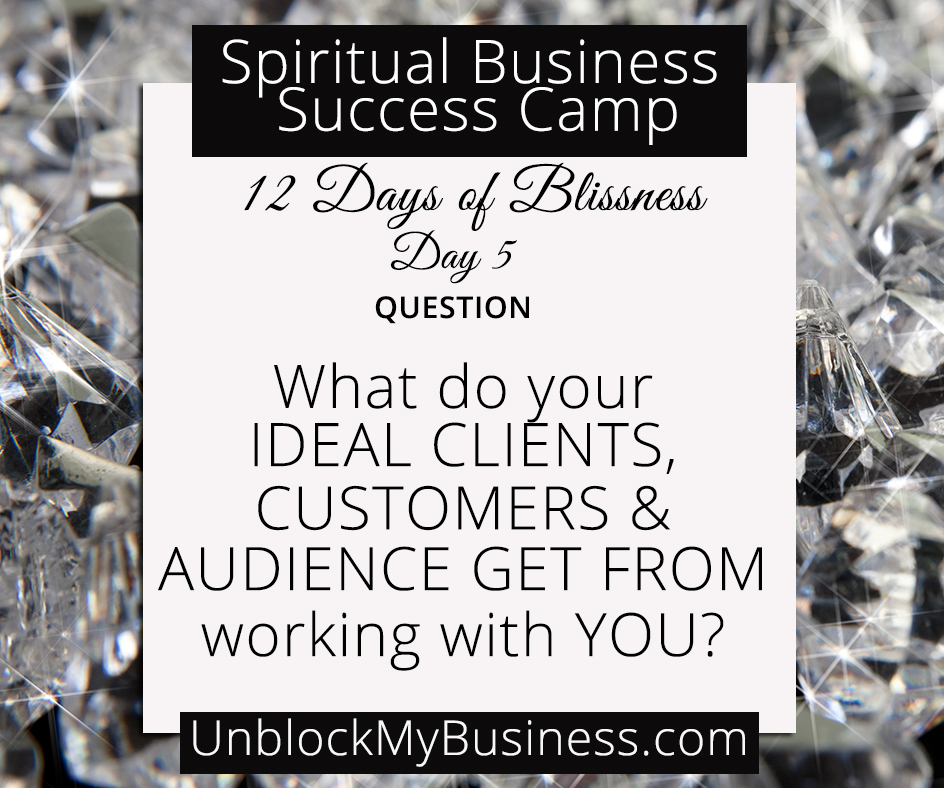 What's in it for THEM? ||
DAY 5 of Spiritual Business Success Camp! 12 Days of Blissness —
The TOPIC is Working with Clients – and we're talking about 1 on 1 coaching vs a group, in person vs online, which leadership model might work best for you, revenue streams AND the COOL thing my Guest Teacher is Australian Healer MEDYHNE!
Medyhne is a healer, channeler AND my partner on the Abundance Pray Love Bali Retreat. We are super excited that women are already booking at AbundancePrayLove.com — so if you want to come with us, definitely SAVE your seat…
Watch!
---