Welcome to Spiritpreneur School 17! Today's lesson is "How to Build Your Brand." Our Spiritpreneur Guest is the CEO and founder of The Single Wives Club, Koereyelle DuBose.

Watch!
Listen…
---
About Koereyelle DuBose
You've seen her in ESSENCE and everywhere else — and now the incredible +Koereyelle DuBose is bringing her Business Bombshell Brilliance to Spiritpreneur School.
If you want to know how to answer your calling and build a brand, you can't afford to miss this!
Via her site:
Creative, knowledgeable, and dedicated, Koereyelle DuBose is an educator and entrepreneur whose goal is to empower women worldwide. In addition to founding The Single Wives Club, she is also host of a weekly Blog Talk Radio Show, R.E.A.L. Single Wives Radio where they Reveal Everything About Love. Koereyelle is also the Lead Brand Strategist + Creative Consultant for ReadyToWERK.com, a branding boutique that provides business resources and branding tools for Entrepreneurs.
Koereyelle's choice of work stems from her deeply rooted desire to help create change in the lives of others. A former educator, Koereyelle holds a Bachelor of Education degree from Tennessee State University and a Master of Education degree from Central Michigan University, which have provided a foundation in curriculum design and creating workshops and programs.
Currently based in Atlanta, GA, Koereyelle has her hand in a number of projects across the city and is best known for her work with The Single Wives Club, an innovative organization dedicated to preparing women to become wives, nurturing femininity and protecting family, which was born as a result of Koereyelle's own life experiences with life and love. After a failed engagement, Koereyelle realized that in order to prepare for Mr. Right, she needed to become Mrs. Right. Her goal is to educate and empower single ladies to become better women before becoming a wife. Through her organization, Koereyelle encourages, educates, and provides resources for "single wives" to sharpen skills in the areas such as health, beauty, finance, and spirituality.
Koereyelle DuBose shares her Single Wives Club perspective each Wednesday on her Blog Talk Radio Show. Of course, she can't do it all alone! She is blessed to have an amazing team, her DREAM TEAM. Inspired to make a true difference, Koereyelle is relentless in her mission to empower women worldwide. Dig deeper in HERstory.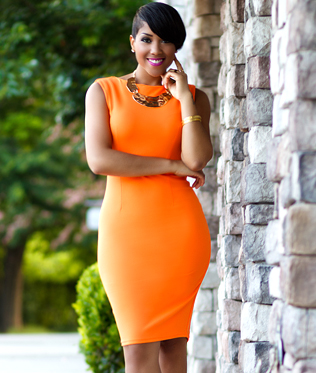 ---