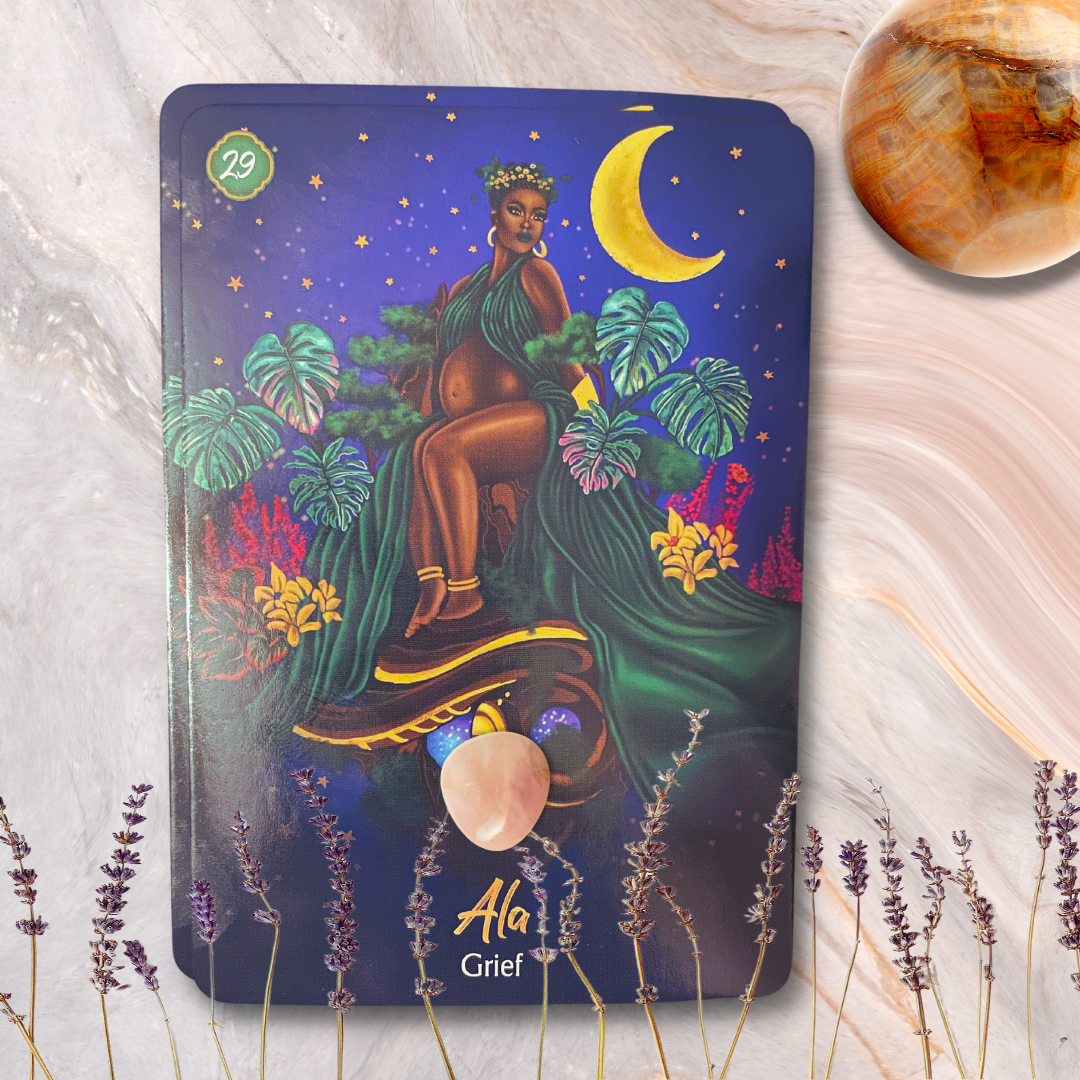 I shared recently about my cousin, who took his own life.
::::Click here to find that post.
EULOGY FOR THE SENSITIVE
A moment of silence for the sensitive ones
A moment of grace for the complicated souls
A moment of love for the soft ones
A moment for those not made for this world
A breath for the breakable
For those unable to not care
For the ones who can't grow a thicker skin, suck it up or just be strong
For those tormented by their own brains
For those who are difficult
Who think ugly thoughts
Who may be a danger and in danger
Who feel unloved, stuck and broken
Forgive us all, for we know not what we do
(After attending my cousin's funeral.)
-Igbo Earth Mother Goddess Ala, featured in the new Hay House book African Goddess Initiation: Sacred Rituals For Self-Love, Prosperity and Joy (page 235) and  the African Goddess Rising Oracle Cards deck. She holds grief in her belly to rebirth it as new souls and new energy.