Check out this emotional guidance scale
How to Use a Manifest Miracles:
You manifest when your energy is in alignment with your desires. To raise your vibration for manifesting miracles, find your current emotion on the chart and use your emotions to reach for a slightly better feeling though.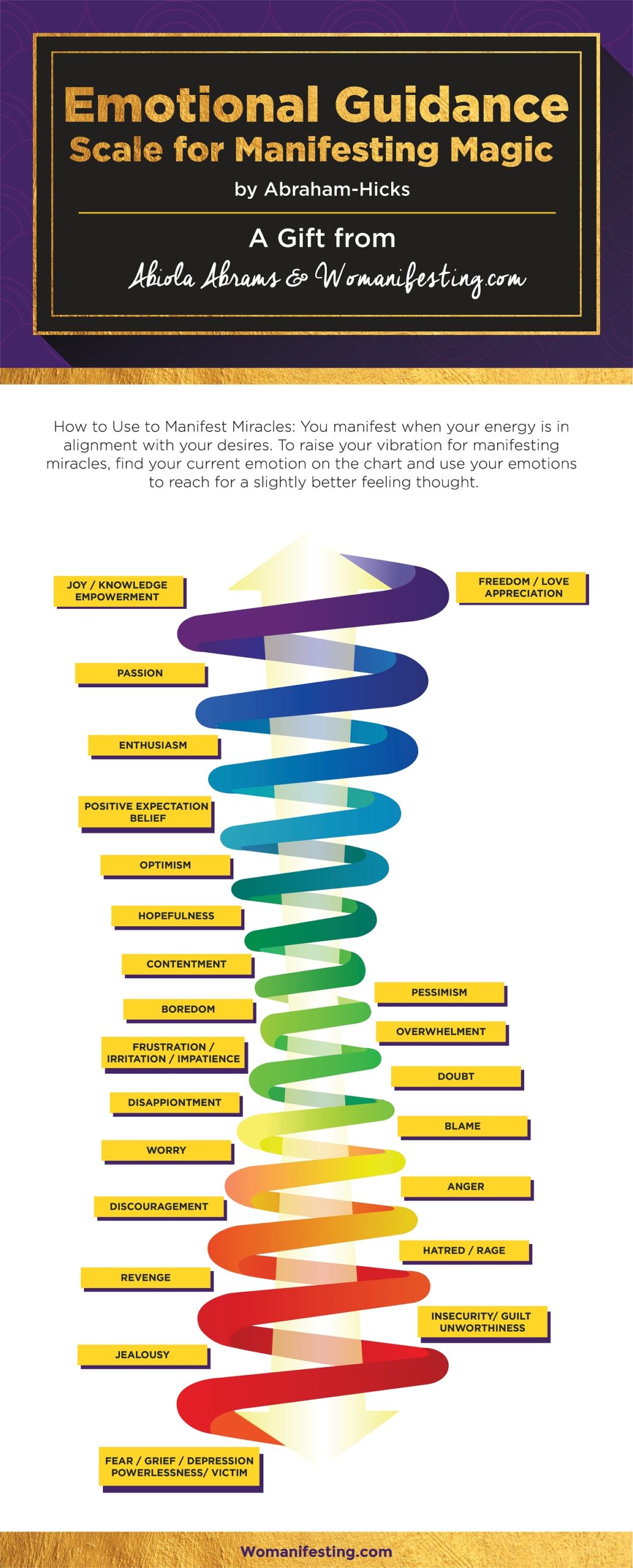 Watch!
The Secret to Letting Go of Outcome, Relationships, and Emotions! Law of Attraction
Pin It!