Dinner With Glam kicked off New York Fashion Week at The Soho House…

Hey Rockstars,
My fashionable partners at Glam Media always know how to kick off New York Fashion Week with style and class. Last week they invited me along with some of my favorite blogging sisters to Dinner With Glam at Soho House.  Soho House is a private and very well known members only hot spot in Manhattan's Meatpacking District. Although Soho House is also famous for The Restaurant, The Club and The Spa, we had dinner in The Library on the 5th Floor. It was my first time experiencing The Library and it did not disappoint.
Usually what happens in Soho House stays in Soho House, but for this Dinner with Glam we tweeted, instagramed and foursquared using the cute hashtag #GlAmex to rep the evening's supportive power sponsor American Express. In fact, I was sitting right next to Deborah "Deb" Curtis of AMEX and Nola Weinstein of Glam at Table 4, along with a fun group of diverse bloggers. Oh – and I met bubbly American Express fashionisto Walter Frye on the way out…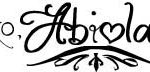 I wore a vintage steel colored sequinned blouse, Michael Jackson style jacket and my new JAG Jeans from Nordstrom. Earlier in the day I taped an appearance on the CW Network's "Bill Cunningham Show" where I am a lifestyle expert so you can expect to see this look again when it airs. The alligator boots completed the look on a snowy night.
Our gift leopard tote bag from C Wonder was packed with goodies including an Iman Cosmetics Lip Gloss and eye pencil, Clean & Clear Hello Kitty face blotters and Got 2 B Kinkier Double Curling Power Gel.  Product reviews to follow but special thanks to Eucerin, La Roche Posay, Modella, Modern Beauty Solutions, Nivea, O.P.!., Vichy, Super by Dr. Nicholas Perricone, the Seaweed Bath Co and PMK-BNC for the fashion and beauty swag.
As far as the Soho House menu at The Library, the Duck Confit appetizer was TDF as was the Pear Gingerbread Upside Down Cake dessert and Kahlua Ice Cream. Yup, you read that right!
The Manocotti was also delish and I thoroughly enjoyed the Parsnip ravioli. Food is served Family Style. By the way, if you'd like to apply for Soho House membership, dues range from $1,200 to $1,800. Contact Bryan Toth for more info at membership@sohohouseny.com. Soho House New York is located at 29 – 35 Ninth Avenue, New York City. Call (212) 627 9800.
Look how gorgeous the women at my table are!
 Table 4 Tweet from @AbiolaTV: @abiolatv @stylenbeautydoc @mcmariacrawford @bincerli@borganizednow @loveumadlyblog @swaraiblog @templeofglam talking about boys at #GlAmex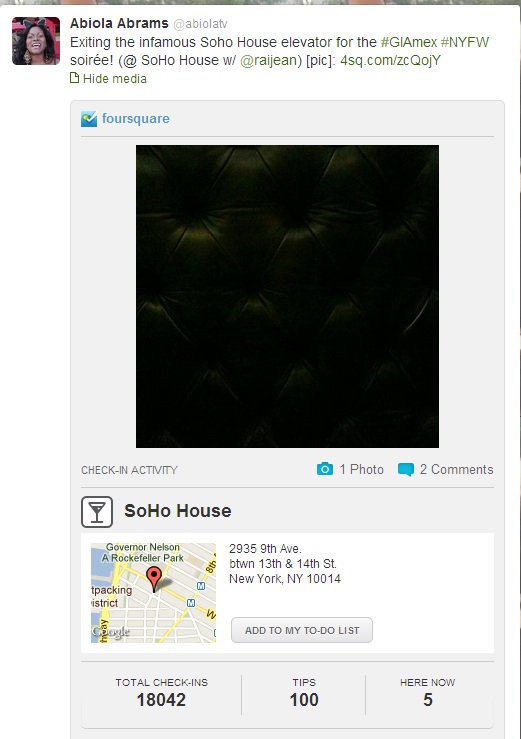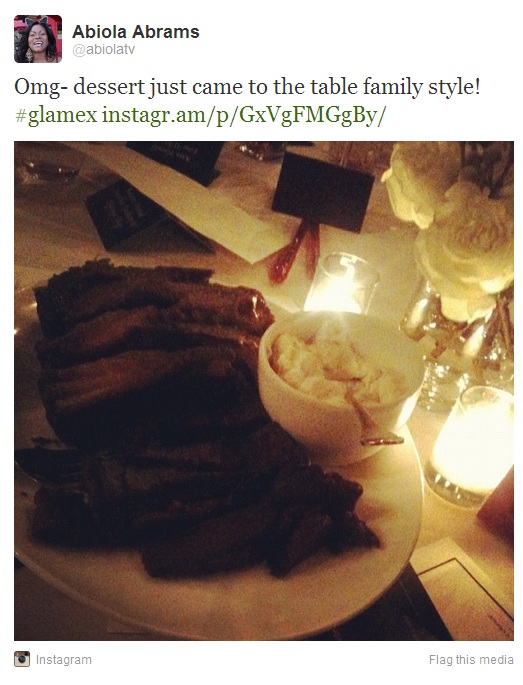 And, in conclusion…
We know the way to a girl's heart! RT @abiolatv: @onglamfashion just plied me w/ combined offer of food, booze & fashion! #sheknowsme #GlAmex

— Nola Weinstein (@OnGlamFashion) February 9, 2012