Voting Activist Fannie Lou Hamer famously said:
"The changes we have to have in this country are going to be for the liberation of all people, because nobody's free until everybody's free."
But, sis, how do we get free?
For centuries, Black Bodies, and the souls that inhabit them, have been devalued and dehumanized.
Separated from our ancestral wisdom, we have watched as our history (written from the perspective of the colonizing victor) has been erased or hidden, again and again and again.
We have been separated from our spiritual traditions and denied the legacy of the Supreme Goddess.
Sometimes it feels like you are in a nightmarish spiritual famine!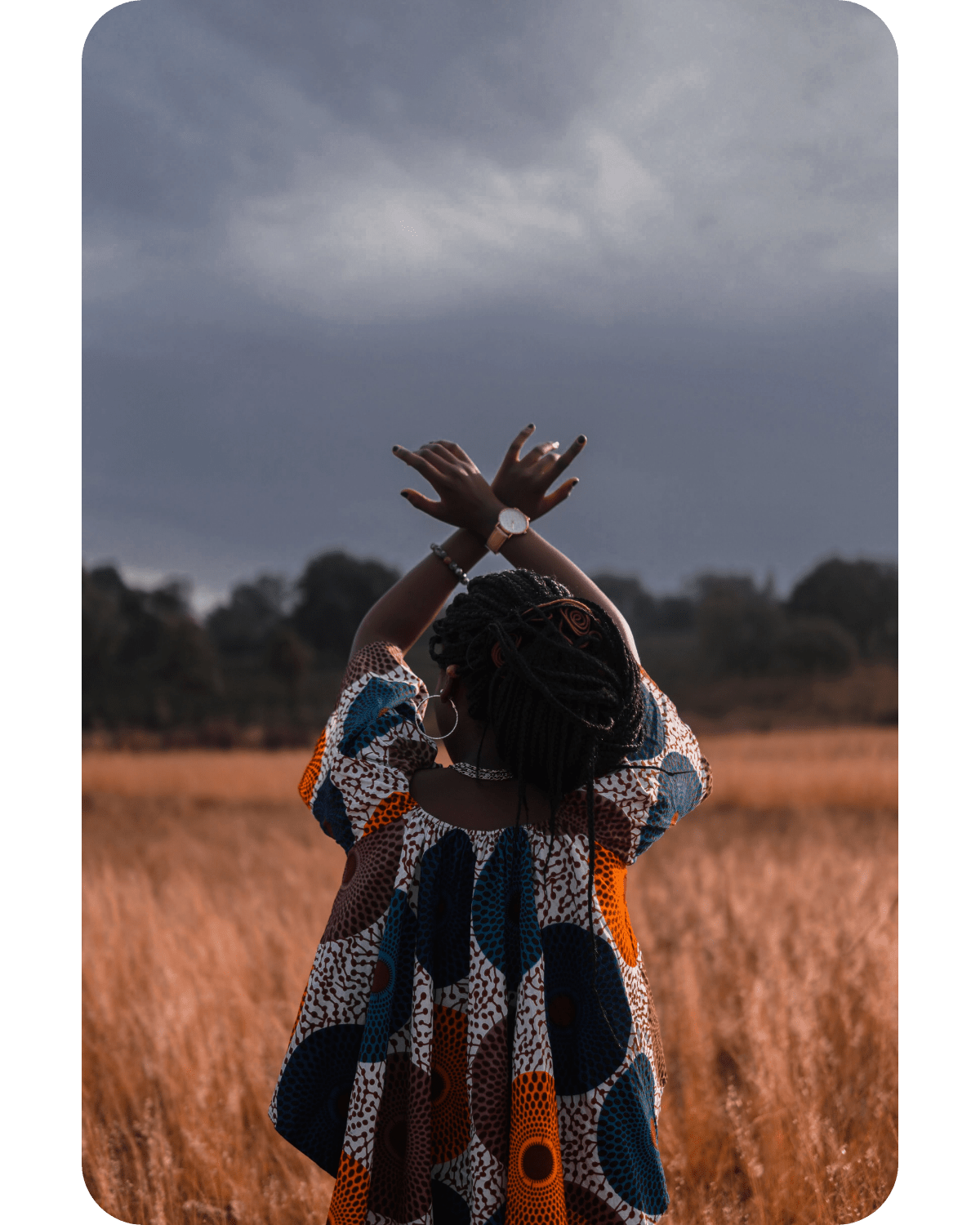 But what if you could…
Cultivate inner healing with divine guidance from your heritage and ancestors
Uproot colonialism, patriarchy & white supremacy from your body & lived experience
Wield ancient goddess wisdom in your contemporary life
Transform that latent (and sometimes not so latent) rage into incisive energy
Call upon the power, wisdom and discernment of the Black Goddesses to connect to a resource greater that you thought imaginable
The road to stepping powerfully into your Black Sovereignty is intentionally obscured.
It's time to move away from the concept of god that is sexist, racist, homophobic, legalistic, perfectionistic, powerful, white, and masculine.
Instead, join us and walk into the warm embrace of a Black Sacred feminine who will lift you up, defend you, fight for your rights, and stand with you against oppression.
And, you can come just as you are.
Join us at The Black Goddess: Liberated free masterclass series.
Ritualists and mystics who amplify the wisdom of the Black Goddesses
​Culture bearers who shine a light on lost histories and hidden ancestral truths
Creators who ensure the stories of Black bodied women and femmes are represented in comics, tv and novels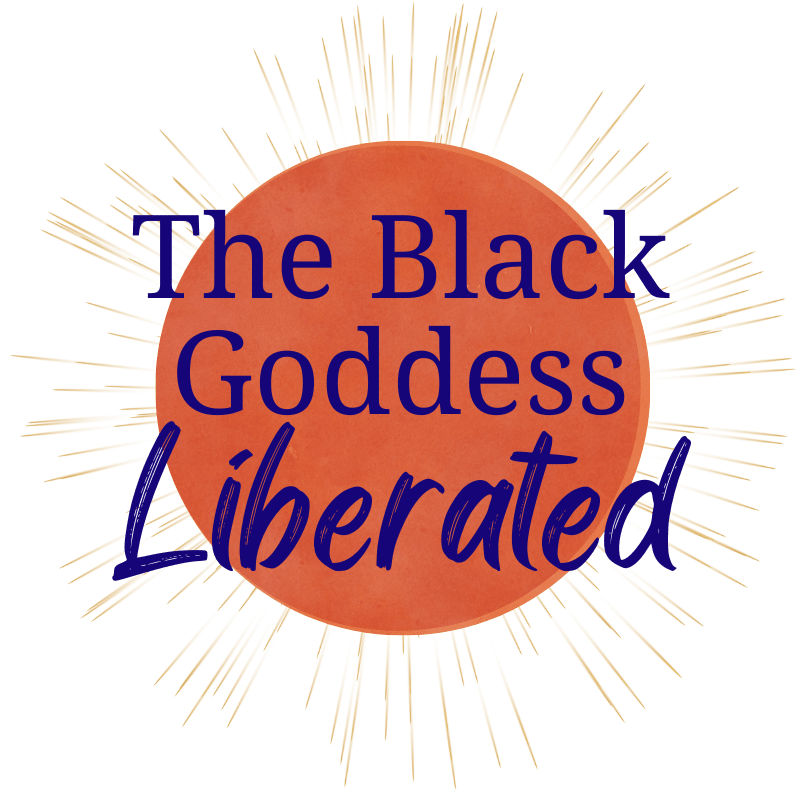 MASTERCLASS SERIES
Exclusively created for Black women, those that love them, and allies.
This Masterclass Series brings together 10 of the wisest Mystics, Activists, Genealogists, Priestesses, and Storytellers who have mapped their own paths to Liberation.
Each interview gives you at least one tip to reclaiming your
Black Body and Black Joy!
Our powerhouse presenters will show you:
The real reasons why the Black Sacred Feminine is a site of resistance
​The #1 thing that is absolutely critical in your healing process
​3 tips to help you walk towards your self-liberation
​Why Sovereignty (body autonomy) starts at birth…and why being able to get and stay in your body is so important
​The secrets to calling in and listening to your ancestors
​The sneaky ways focusing on our ancestry keeps up from thinking about our future…both lineage and legacy matter.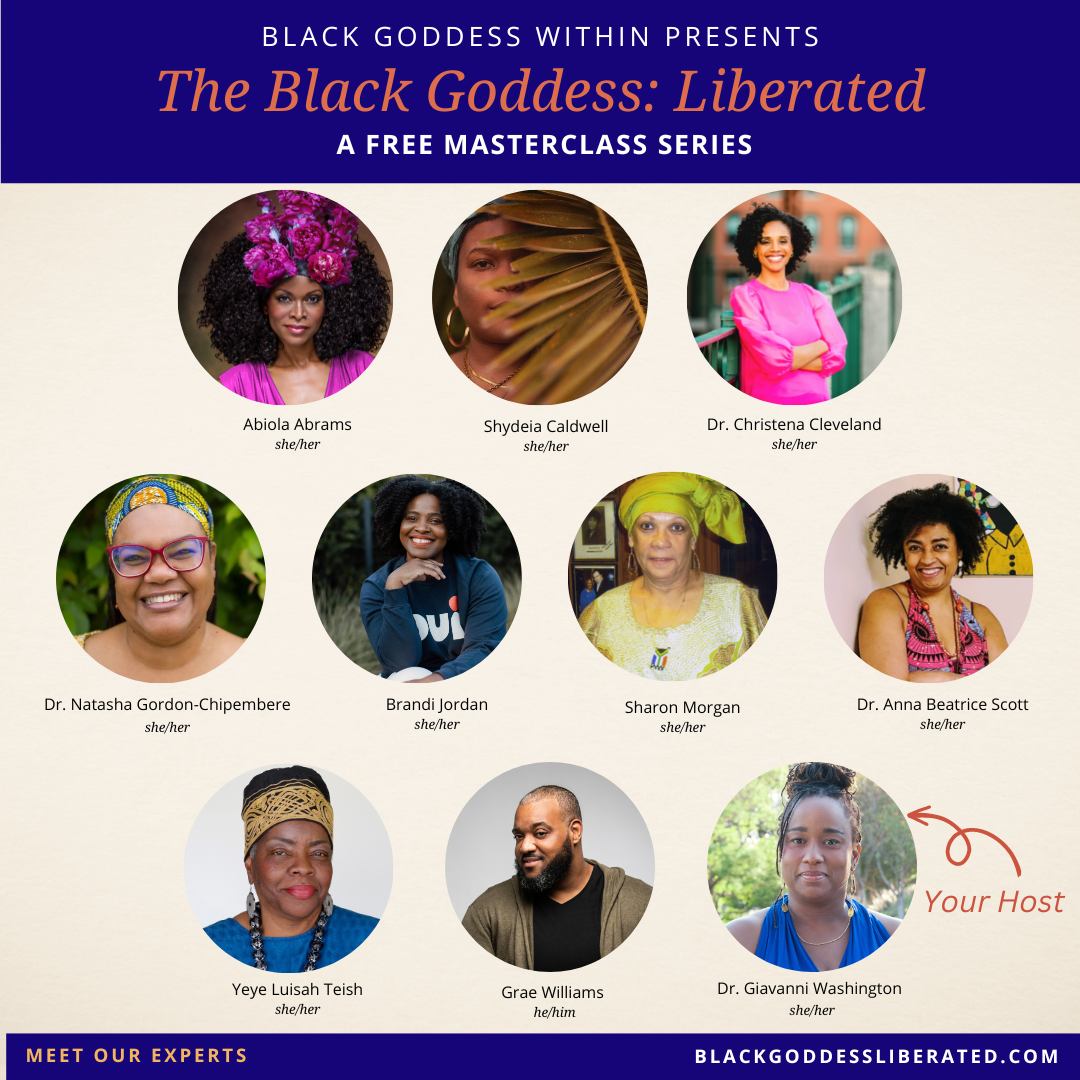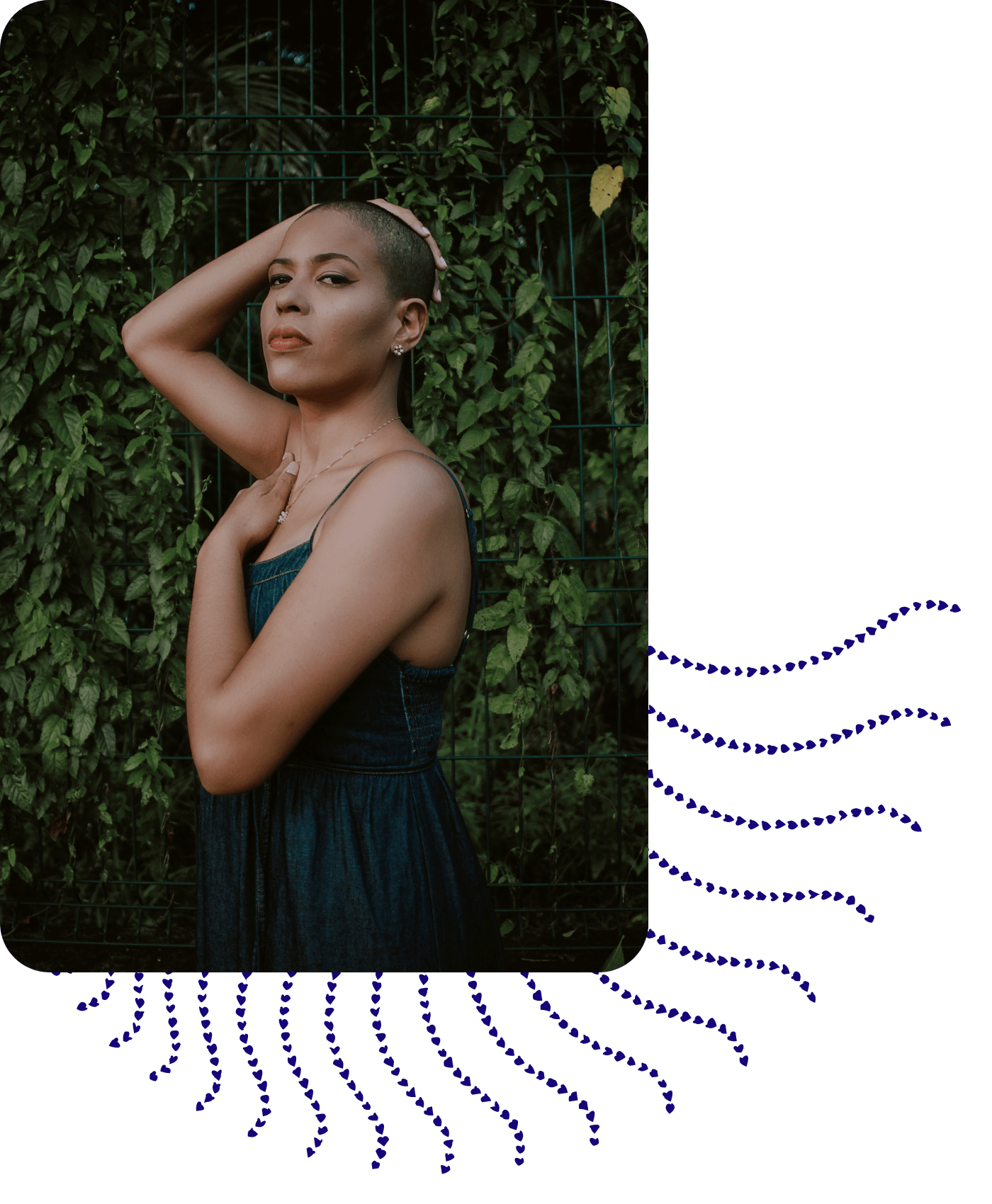 During this Masterclass series, you'll receive:
Exclusive access to 10 interviews with Experts in decolonization, joy and Liberation
​Access to each interview FREE for 48 hours
​Private facebook community with daily lives to continue the conversation and surprises during the week.
​A chance to win prizes daily
​Audio AND video versions of each talk so you can tune in the way that you prefer
Get Access to the interviews from April 10 – 14, 2023 to Listen, Learn and Connect.
Discover talks like:
I'm Too Sacred For That Shit: The Black Madonna And A Journey Towards Personal Liberation
​​Finding Joy: The Legacies Of Costa Rica's La Negrita And South Africa's Sarah Baartman That No One Talks About
​Ancestral Voices: Why Traditional Genealogy Doesn't Work For African Americans (And What To Do Instead)
The Liberation Of Goddess Oba: Debunking What You Thought You Knew About Freedom
​​The Both/And of Liberation: Community, Grief And Healing The Divine Feminine Ancestral Shadow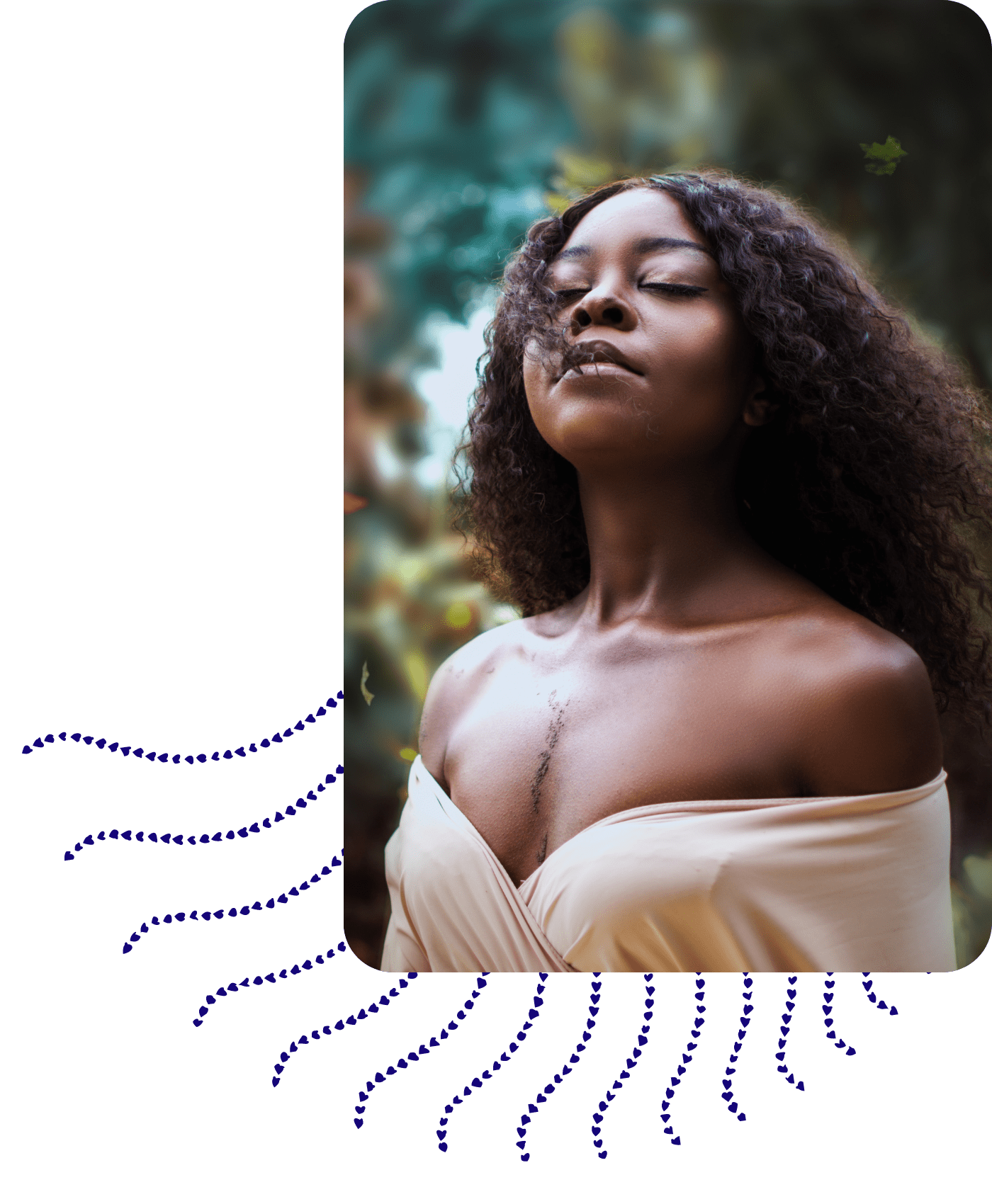 With Liberation as your North Star, you can create a rich inner landscape that will keep you nourished and resilient.
DID YOU KNOW?
72% of the google results for "God" return images of a White Male?
Stanford psychologist Steven O. Roberts found that the characteristics that people assign to God – e.g., male, female, black, white, old, young – are the same identities they attribute to a boss (power, leadership and supervision).
In the Western imaginary God is typically white, male, and heterosexual. So it follows that the Supreme Being – the entity or the spirit or the energy that created the universe and everything in it – is also white, male and heterosexual. If you look like, or identify with, that being, then you internalize that superiority.
And if you don't have that kind of body – hello Global Majority! – then you internalize inferiority because you cannot possess, be, do or have the thing that is possible for the Supreme Being.
While there are a growing number of African descended deck creators producing decks with Black folks in them, the vast majority of tarot and oracle decks just ignore divinities from Africa.
Or worse, they portray Black Goddesses as white!!
But here's the thing…
Divinity exists in all places. Anywhere people gather, they have imagined the supernatural.
We have made sense of the world through myths, through stories, through creating entities and infusing them with power.
So there must be Goddesses and Gods that look like us, right?
Yes! Divinities that look like the people who are dreaming them.
The Sacred looks like me.
The Sacred looks like you!
That's why we're hosting The Black Goddess: Liberated.
Be welcomed into the freedom, power, dignity, and wholeness of the Sacred Black Feminine.
It's time to map your own Liberation.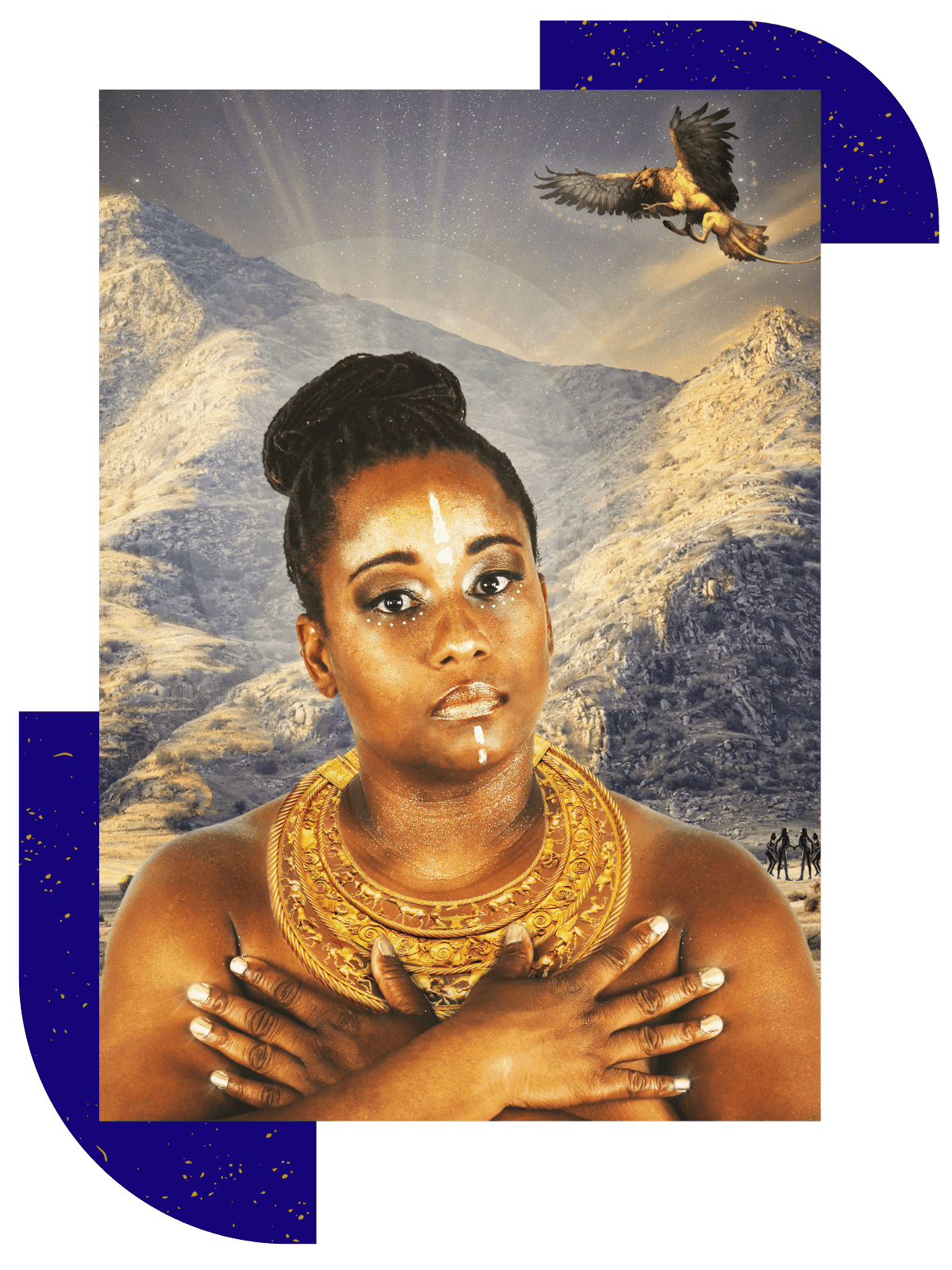 MEET YOUR GUIDE



FOUNDER | UNLEASH YOUR UNSTOPPABLE, INC
Dr. Giavanni Washington is a Hay House author and Creator of the Black Goddess Within Oracle Deck. The BGW decks are the ONLY Oracle deck that features photos of Black women embodying the Goddesses from Africa.
Dr. Giavanni comes from a long line of educators, moonshine makers and medicine women who took away pain even when the rupture left them with only whatever was in the pantry.
Dr. Washington earned her PhD from UCLA's department of World Arts and Cultures after studying ancestral percussive healing traditions in many countries including Brazil, Burkina Faso, Cuba, Ethiopia, Guinea, Jamaica, Japan, Kenya, Senegal, Trinidad, Uganda and the United States. She is a biologist, epidemiologist and ethnographer by training, however, standing up for the Black Body in her daily personal, professional and artistic practice. Dr. G, as she is affectionately known, is a mother, Council holder and healer.
When she's not talking with the Ancestors, she's out hiking with her husband, son, and pup Pumpkin.
DR G HAS BEEN FEATURED ON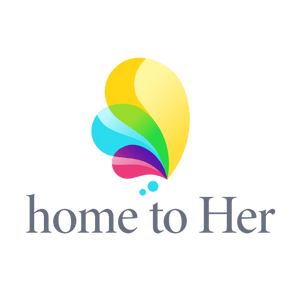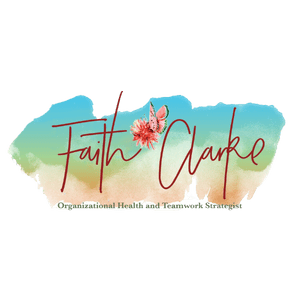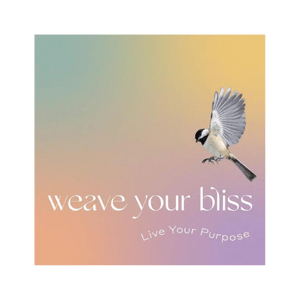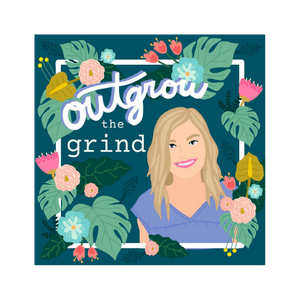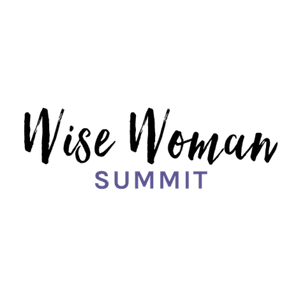 Are You Ready To Step Into Your Black Sovereignty?
Ready For Your Sacred Liberation?
If you are ready to live your liberation out loud, make sure you don't miss this opportunity to learn from Liberators from all walks of life.
Listen in on these conversations, get inspired and reclaim your Black Body and Black Joy!