Dress like a goddess, tag me and join us! 
---
Watch!
Anna Jackson – African Goddess Initiation Day 17

Hey Goddess,
Twenty years ago when I held goddess circles in my East Harlem living room, folks thought I was a weirdo. (Still do!) And no one knew what I was talking about. But here we are now. The feminine divine has been buried, hidden, and burned, but still we rise. And African spiritual philosophies have been demonized and belittled.
But again, here we are now.
This is what the African Goddess Initiation Summer Fest 2021 is all about! You are being called forth to reclaim who we really are – as women worldwide. You now must remember what we know in our bones and arteries. You are sacred.
Will you join us? You know this is for you if this message found you. The rebirth has already begun.
Sign up free at: AfricanGoddessClub.com
I invited about 20 power-filled goddess mystics, many of whom are featured in my new book, to share their knowledge with you.
Anna Jae Fit is featured in the book, African Goddess Initiation.
---
Today's Goddess Guru is Goddess Anna Jae Fit.
What does "goddess" mean to you, Anna?
A Goddess is not a perfect woman but she's the most powerful version of a woman.
How would you describe an empowered goddess?
An empowered Goddess is a woman who has complete clarity about who she is, what she brings to the table, her values etc. and has an unapologetic attitude about herself. She owns every bit of what makes her unique, she is wise, unstoppable and powerful! She places no limitations on herself and doesn't accept limitation from others.
Is there a goddess that you relate to?
Goddess Mawu because of her creative forces
African Goddess Initiation Fest celebrates the divine feminine powers of the African Diaspora. How do you describe your heritage or home?
What magic are you most excited about sharing right now?
My online weight loss coaching program
My online weight loss coaching program is 100% tailored to the woman I am working with. It is a 1:1 12-week program that covers nutritional alignment, fitness & mindset coaching as well as daily accountability and support all delivered online. The average weight loss for my clients is 25lbs in the first 12 weeks.
What do you want people to know right now?
My Facebook Profile – https://www.facebook.com/annajaefit
About Anna Jae Fit
My name is Anna Jae Fit. I am a Women's Empowerment & Weight Loss Coach.
My mission is to support women on their journey to empowerment through health and wellness. My passion for fitness as well as my commitment to helping women lose the weight, regain their confidence & take back control of their lives stems from my own experience with obesity, clinical depression, anxiety, divorce, single motherhood and more.
I am bi-racial German and African American from Mississippi. I reside in Georgia where I am raising my 12 and 5 year old children. Aside from my business and my children I dedicate my free time to my self-care primarily through meditation and time at the beach.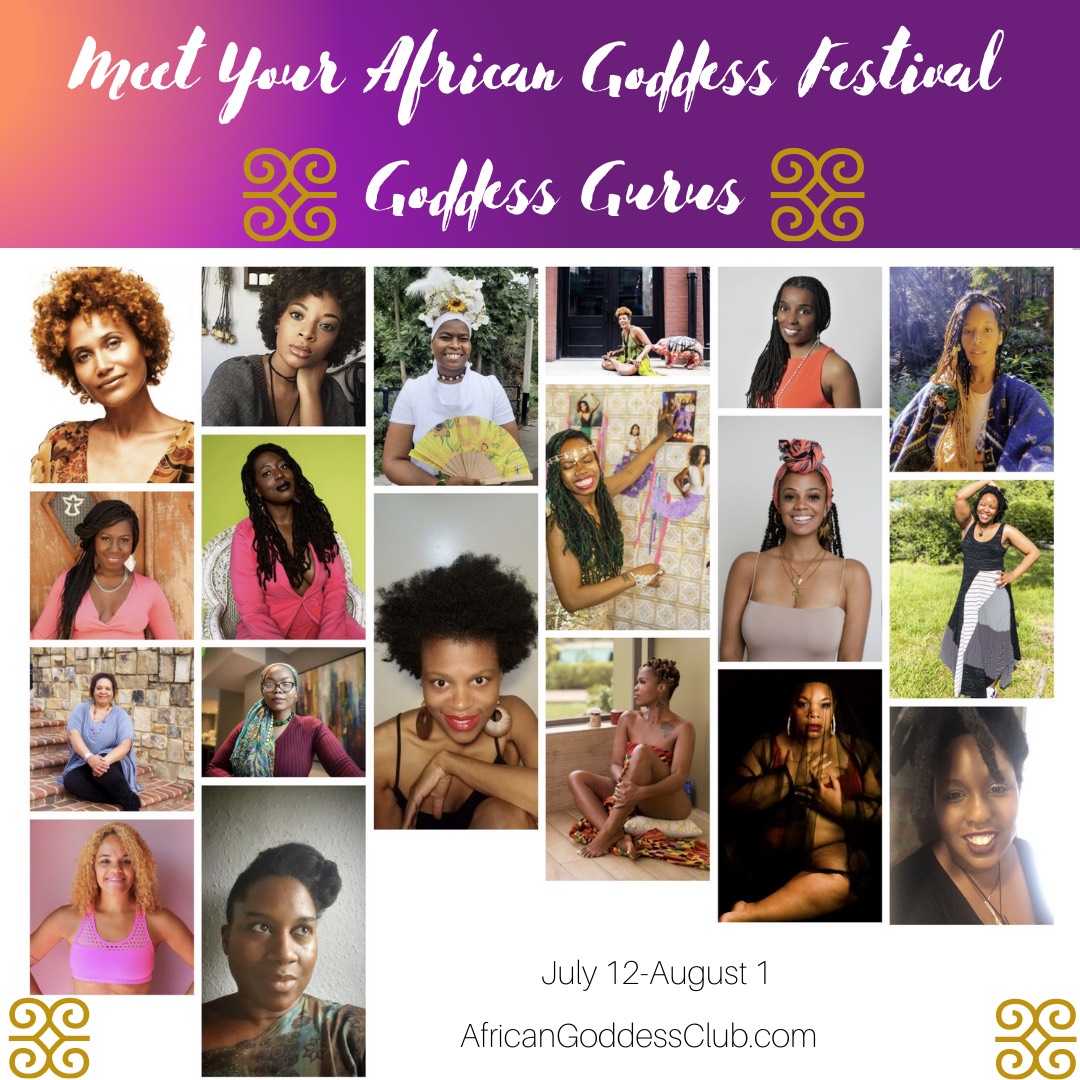 ---
About the African Goddess Initiation Summer Fest 2021
Here's how this free virtual event will unfold:   
From this Monday July 12th to August 1st, we will dance daily in the realism of the goddesses.
For the first 9 days, I will be going live on Facebook and Instagram — @HayHouse and @AbiolaTV.
PLUS every day you will be give another goddess lesson from the mystics I interviewed.
When you sign up at 
AfricanGoddessClub.com
, you will also receive a free 
Goddess Initiation Self-Love Starter Kit
.
---
Pin It