This year, The African American Literary Award Show is celebrating its 10th anniversary.  
The African American Literary Awards Show recognizes, honors, celebrates and promotes the outstanding achievements and contributions that African-American authors and writers make to the publishing, arts and entertainment industries. 
As mentioned yesterday in a recent Essence interview, I have very good news about this year's show.
Ticket sales for this prestigious event are now open. Proceeds benefit the Harlem Educational Activities Fund.
Greetings Gorgeous!
Humbled, honored, blessed…
All kinds of emotions are running through my body as I share this good news with you! My new advice guide, The Sacred Bombshell Handbook of Self-Love, has been nominated for BEST SELF-HELP BOOK — along with Iyanla Vanzant, Bishop TD Jakes, and Russell Simmons by the prestigious African American Literary Awards. 
I have tears as I write this. I thank you all for your support and it is TRULY an honor JUST to be nominated! Below, I'll share info on the voting process later, and ask you to vote for lil ole me. THANK YOU, thank you, thank you, thank you– and don't EVER let anyone tell you that your goals and dreams don't matter. It is my pleasure and honor — and PURPOSE — to serve you with this work. 
The show was founded by the incredibly hard-working Yvette Hayward, a woman with a powerful vision. This year's show will honor the late Maya Angelou and James Earl Hardy. You can find all of the very worthy nominees at the comprehensive show website. It's great that we honor musicians and athletes, but it's critical to also honor and acknowledge authors.
So I am asking you for two things:
1) Please vote for me here.
The Best in Self Help category is 11th. The voting process will take about 8 minutes. There are many wonderful categories of books to support.
2) Please join me at the show in New York City on October 26th. 
TIckets this year are $100 for general admission and $150 for VIP tickets. Purchase tickets from the website literaryawardshow.com.
Find the full show info on the flier below. The MIST in Harlem is a fair trade social venture planned, programmed and built to share the authentic and diverse cultures of the African and Latino diaspora. Though culturally specific, the stories – whether told through food, film, dance, spoken word or music – are about universal themes that bind us all together.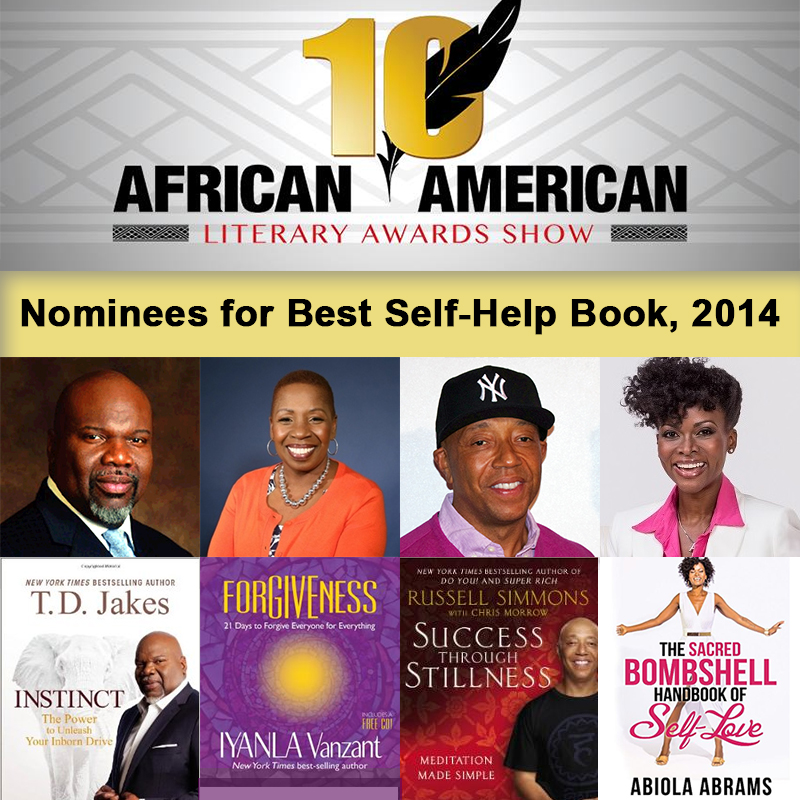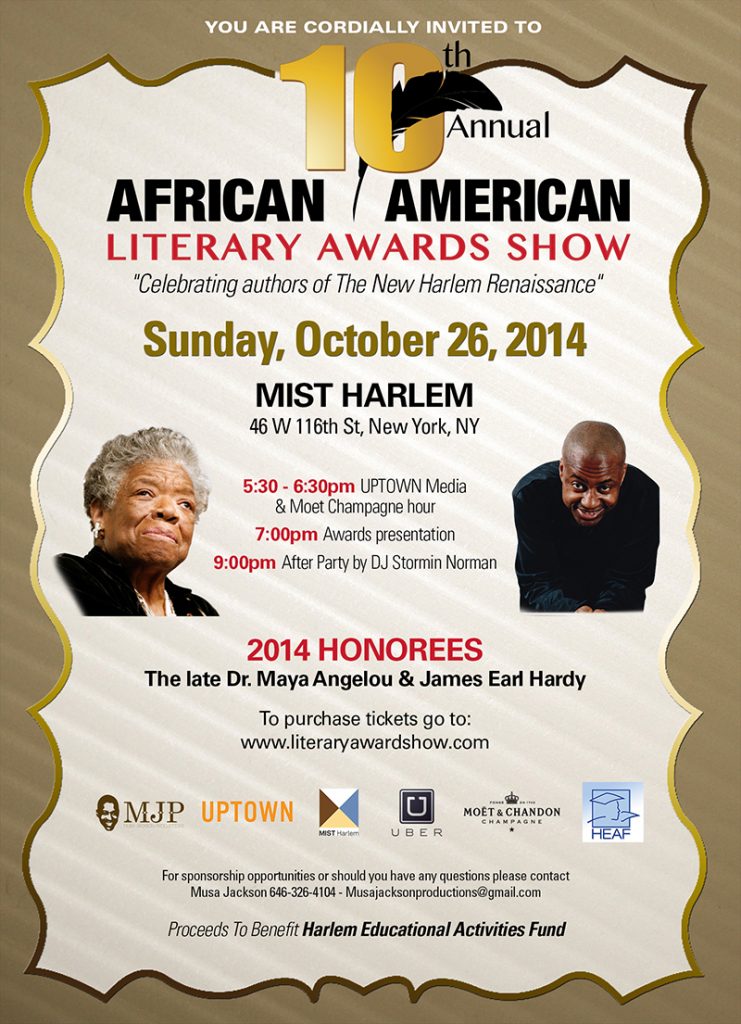 Click here to purchase tickets, vote, and support the African American Literary Award Show.
---