"Whitney" star partners with her buddy Jonathan Mannion for a lovely black and white series entitled "I am Every Woman." 
I consider these images to be visual affirmations.

Hello Sacred Bombshell,
This weekend I watched (and enjoyed) Ms. Yaya DaCosta in Angela Basset's Lifestime movie "Whitney." I am doubly thrilled by her "I'm Every Woman" Instagram campaign. She partners with photographer Jonathan Mannion to shoot the Sacred Bombshell series.
Many of these women are featured Sacred Bombshell Wise Women in "The Sacred Bombshell Handbook of Self Love." At one iteration of the book, I considered doing a shoot like this featuring Zora Neale Hurston and others. Some of those images live on the blog. I still might at some point but Yaya's version is va, va, va and voom. I love it!

Enjoy Ms. DaCosta's radiance! We are every woman…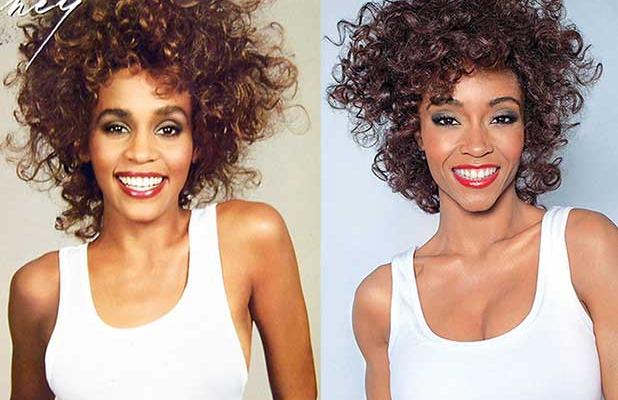 About playing Whitney Houston, Yaya told ESSENCE, "I've wanted to play Whitney Houston for a long time and it's something I thought about and spoke about a little bit to relatives and maybe one interviewer years ago when she was still with us. And a lot of times dreams are visions becoming reality."
---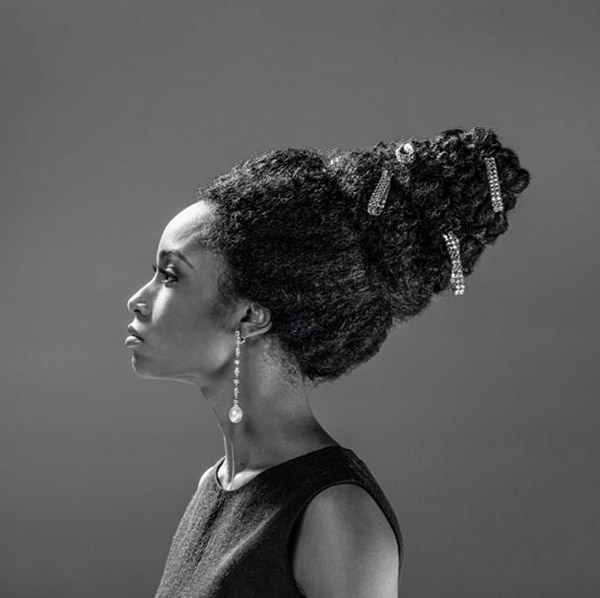 I AM NINA SIMONE.

Sonic alchemy. Soul-wrenching pitches. Brutal honesty.

Thank you, Nina Simone, for singing truth to power, for teaching, and for touching even the coldest of hearts with your exquisite voice and light.
---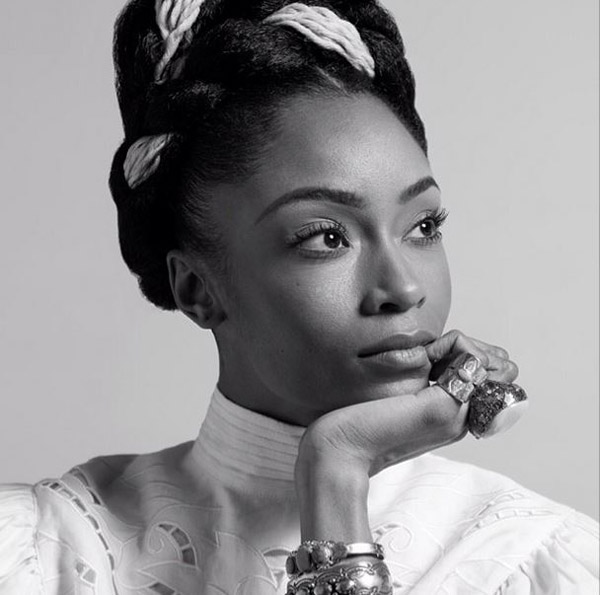 I AM FRIDA.

Other-worldly talent. Understated sensuality. Passionate politics.

Thank you, Frida Khalo, for leading by profound example and inviting us to critically examine ourselves and the world through our own versions of self portraiture.
---
I AM EARTHA KITT.

Feline friskiness. Syrupy femininity. Unapologetic bossiness.

Thank you, Miss Kitt, for fearlessly making showbiz love you for the quirky things that made you unique and for your unwillingness to settle for anything less than the best, in others and in yourself.
---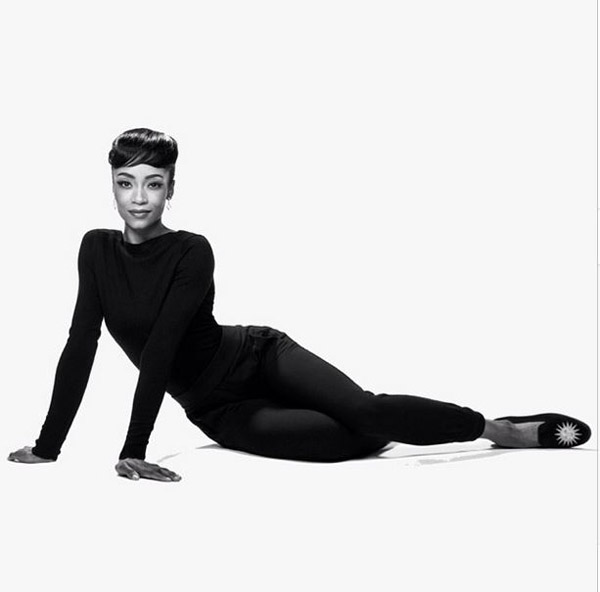 I AM AUDREY HEPBURN.

Graceful gait. Pretty poise. Compassionate Philanthropy.

Thank you, Audrey Hepburn, for surpassing expectation and sharing your brilliant light with the world, whether 'en pointe', on set, or on the field.
---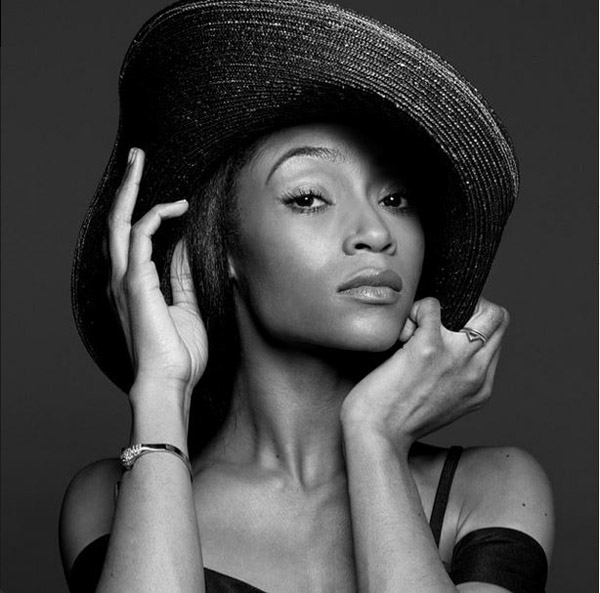 I AM MERYL STREEP.

Unmatched mastery. Precocious wisdom. Sophisticated taste.

Thank you, Mama Meryl, for giving every character life as real as the breath miraculously given each of us at birth.
---
I AM NAOMI.

Ethereal beauty. Unwavering dedication. Inextinguishable fire.

Thank you, Naomi Campbell, for being the only reason I ever had the nerve to think I could model (you, and Auntie Iman, of course), and for inspiring us all, through your ageless allure, to be fierce! I love you!!
---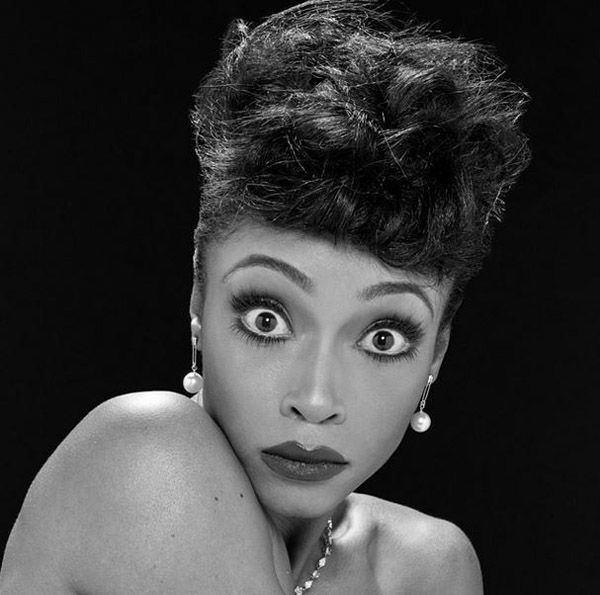 I AM LUCY.

Irresistible charm. Vaudevillian genius. Comedic abandon.

Thank you, Lucille Ball, for being an ambassador for diversity on television and for making America laugh hysterically for decades.
---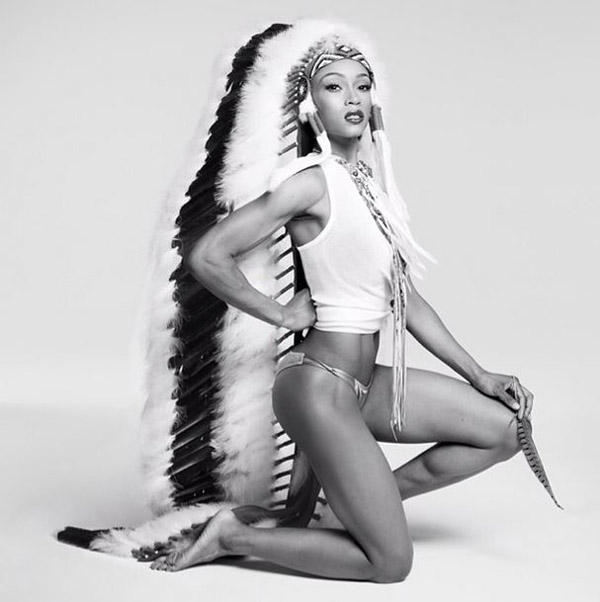 I AM PAM GRIER.

Natural curves. Unabashed sexiness. Ruthless courage.

Thank you, Pam Grier, for being a true pioneer for women in action in film.
---
 Yes!