Wow. This has been a long time coming and this post actually has me tearing up…
Hello Gorgeous,
YAY! I am so thrilled to announce my new book cover is live and ready. 
May I introduce my new baby, "The Sacred Bombshell Handbook of Self-Love." 
As my Sacred Bombshell Tribe will recall, several months ago I was still going back and forth on the title. In fact, this book is being completed 8 months later than I planned because it turned out to be quite a spiritual journey for me. People who have read the early version have already shared that the tools, exercises, and stories in this book have been a life-changing wake up call for them. Thanks for those of you who filled out a survey and shared your feedback with me.
This book is all about how to use your "femergy," feminine energy with mind-body-spirit tools to stop playing small and have a Big Brave Bombshell Breakthrough in your life. What does that mean? It means that you stop playing small and start showing up for yourself.  Birthing this beautiful baby just for you has been quite a trip.
The subtitle is the "11 Forbidden Secrets of Feminine Power." Soon, I'll share the different versions of the cover, but I wanted this one to just allow you to see "her" in full glory. Thanks to Lan Gao, my initial cover designer, and all who went into making this possible. 
HERE'S THE CRAZY THING! I have to thank my friends Kristal Mosley, Patranila Jefferson, Shelley Nicole, Gerard Spinks, and my mentor E. Jean Carroll for insisting that I put myself on the cover. Even as a Self-Love Coach writing a book on self-love, I was unsure that I should be the face of my own book. I originally had a model on the cover and then a graphic. That seems so off base in hindsight, but we all need a kick in the pants sometimes, even professional pants kickers! We'll talk more about that soon.Thanks to Cherise Fisher of Scribe's Window who told me to trust my bombshell brand. Thank you especially to Alissa McGowan, my incredible editor, from Red Pen for Rent for her powerful feedback.
The book opens online for pre-sales on June 3rd, Josephine Baker's birthday. I have a pretty exciting announcement coming soon about that day.
Meanwhile, SAVE THE DATE! Wednesday, June 25th, 2014 at Freebrook Mansion in Brooklyn, New York. You're cordially invited to Sacred Bombshell Academy LIVE. I will have 11 POWERFUL and DYNAMIC speakers for you. These goddesses will present their sacred bombshell lessons in 11 minutes each.
Names of the speakers and more to come soon…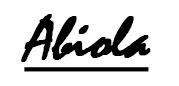 P.S. YAYYYYYYY!
For now, let's all behold the cover.  Yipeeeee!