Dress like a goddess, tag me and join us! 
---
Watch!
Oneika Mays: Day 7 – African Goddess Initiation Fest

Hey Goddess,
Twenty years ago when I held goddess circles in my East Harlem living room, folks thought I was a weirdo. (Still do!) And no one knew what I was talking about. But here we are now. The feminine divine has been buried, hidden, and burned, but still we rise. And African spiritual philosophies have been demonized and belittled.
But again, here we are now.
This is what the African Goddess Initiation Summer Fest 2021 is all about! You are being called forth to reclaim who we really are – as women worldwide. You now must remember what we know in our bones and arteries. You are sacred.
Will you join us? You know this is for you if this message found you. The rebirth has already begun.
Sign up free at: AfricanGoddessClub.com
I invited about 20 power-filled goddess mystics, many of whom are featured in my new book, to share their knowledge with you.
---
Today's Goddess Guru is Goddess Oneika Mays.
What does "goddess" mean to you, Oneika?
Goddess to me is the embodiment of her connection to spirit, ancestors, heritage, culture and nature.
How would you describe an empowered goddess?
An empowered Goddess is one who has tapped into her healing nature and understands that she is a part of everyone and everything. She stands in her light and power and embraces her shadow. She understands that she is magic in every sense.
Is there a goddess that you relate to?
I'm influenced to many of my Ancestress – Audre Lorde, Harriet Tubman, Minnie Ripperton and ones that I can't name but I know whose blood runs through me and whose energy I connect every day.
African Goddess Initiation Fest celebrates the divine feminine powers of the African Diaspora. How do you describe your heritage or home?
Black American living on Lenape Land (Carnasee) also known as Brooklyn.
What magic are you most excited about sharing right now?
I'm co-hosting a conference on Spiritual Citizenship with Embodied Philosophy from 7/13-7/18
In this free online conference, activists, scholar-practitioners, philosophers, and researchers will connect the insights of contemplative traditions to the circumstances of our contemporary world. Through talks, workshops, and panel discussions, these inspired leaders will highlight the silver lining that appears when we augment our current socio-political commitments with the wisdom of spiritual and esoteric traditions. From a growing despair, we will locate the impulse for creative, cultural evolution. From an obsession with apocalyptic possibilities, we will cultivate a vision for the wiser path ahead – even as we face honestly the hard work yet to come.
On 7/16 I will be interviewing Dr. Cornel West discussing what it means to be a spiritual citizen.
What do you want people to know right now?
Spiritual Citizenship Conference
Link to the conference registration info – https://www.embodiedphilosophy.com/event/spiritual-citizenship-conference/
About Oneika Mays
Oneika Mays (LMT, E-RYT) transitioned to yoga and meditation from a 20 year career in corporate retail leadership over 10 years ago. Oneika used that experience to support social justice non-profits and teach meditation and yoga inside jails. Today, she is the first Mindfulness Coach at Rikers Island Correctional Facility. At Rikers she works one-on-one with community members in a therapeutic/medical setting. She believes that our justice system needs to focus on transformation and restoration rather than punishment. This idea of liberation and compassion is woven into her work whether it's in a jail or teaching meditation in a corporate environment. She believes that meditation, movement and mindfulness practices can forge a path to freedom. Power for the people.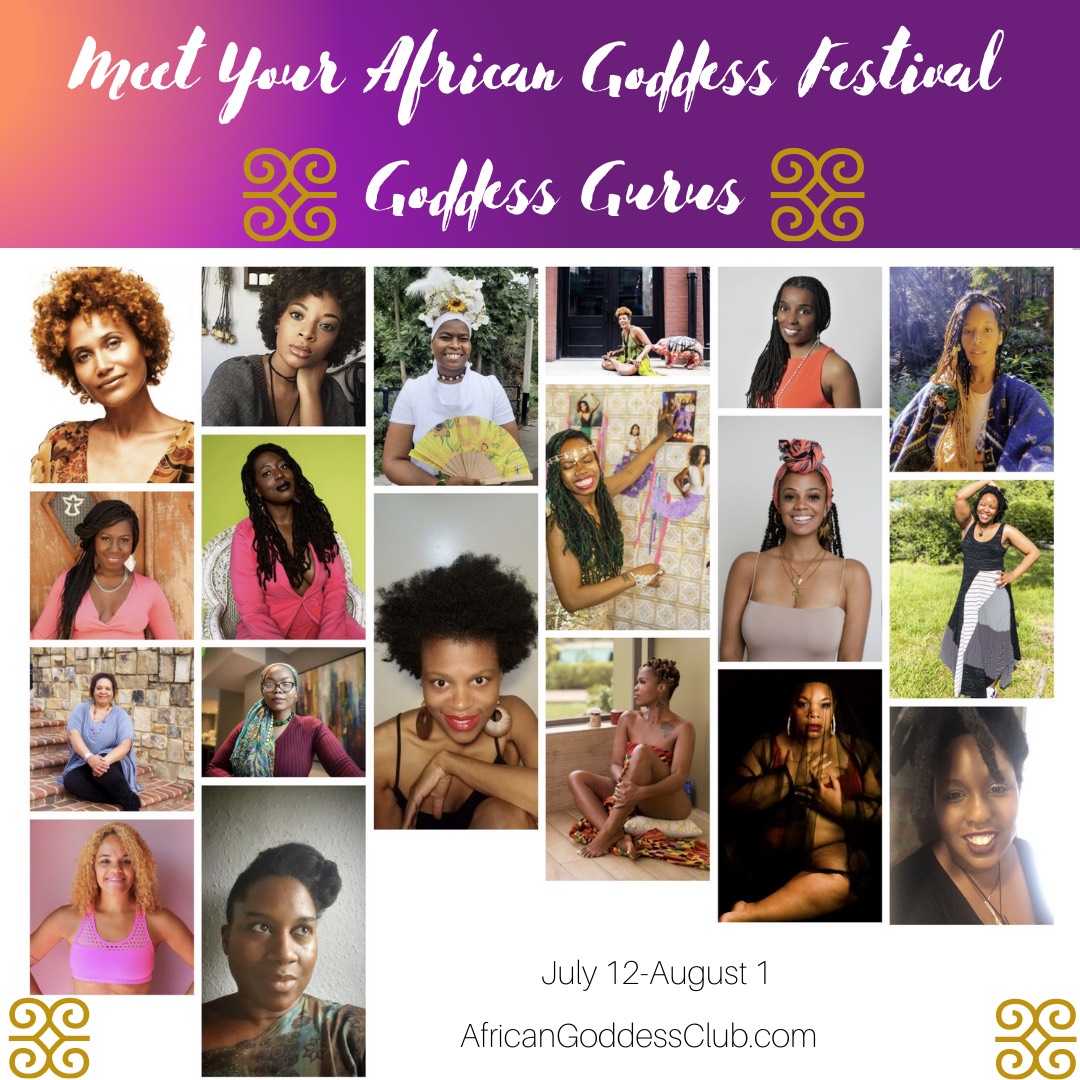 ---
About the African Goddess Initiation Summer Fest 2021
Here's how this free virtual event will unfold:   
From this Monday July 12th to August 1st, we will dance daily in the realism of the goddesses.
For the first 9 days, I will be going live on Facebook and Instagram — @HayHouse and @AbiolaTV.
PLUS every day you will be give another goddess lesson from the mystics I interviewed.
When you sign up at 
AfricanGoddessClub.com
, you will also receive a free 
Goddess Initiation Self-Love Starter Kit
.
---
Pin It