Did you have any African-looking natural hair dolls when you were growing up?
Hey Gorgeous- 
The Sacred Bombshell movement is all about self-love, and this blog is about self-worth. We define a Sacred Bombshell as a woman who loves, honors, and cherishes herself in mind, body and spirit. For most of us, this sense of self-worth and self-acceptance came as an adult — and continues to evolve. After all, if for whatever reason your beautiful parental figures didn't love themselves, then they couldn't teach you to love yourself.
Being a spiritpreneur is about taking your self-love to self-launch. In other words, your self-love manifested.
Everything great in this world was created by someone seeking to fill a need that makes their own heart sing. I call these creators spiritpreneurs. They are also known as heart-centered entrepreneurs, conscious entrepreneurs, and creative geniuses.
Visual activist Yelitsa Jean-Charles is one such future guru. She is a spiritpreneur-in-progress and currently studying at the prestigious RISD. Yes, she is the real deal. Her product is a line of beautiful Afro-textured natural hair dolls. Support her product, and support her upcoming Kickstarter.
My favorite doll when I was a little girl was a doll named Kimmie who had short, curly hair like mine and chocolate skin like mine. When I looked at her I felt beautiful. I wish the same for every little girl. -aa

Meet Yelitsa and Healthy Roots: Her Spiritpreneur Story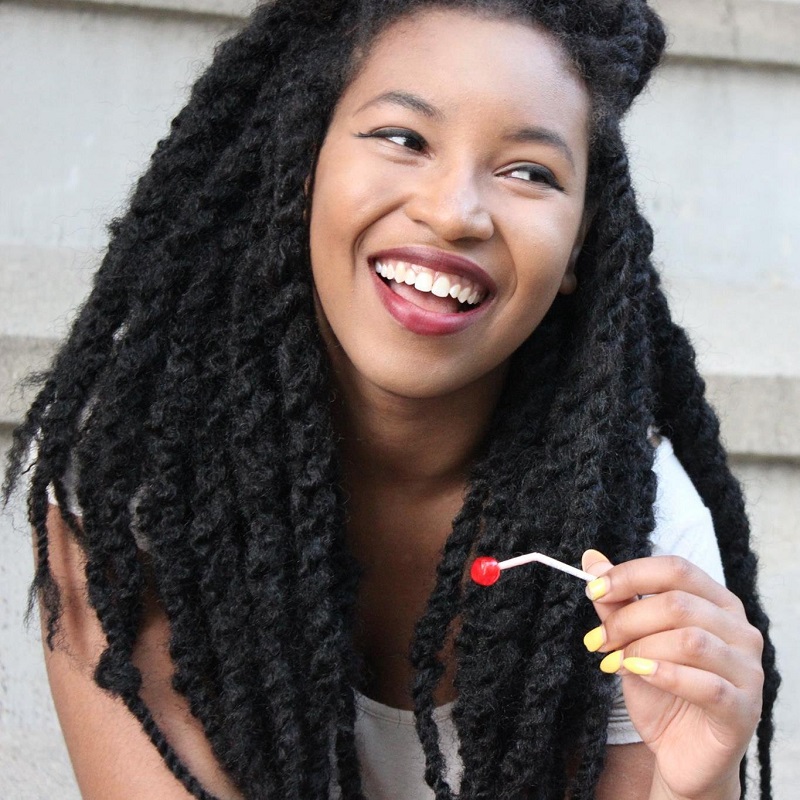 Hello Sacred Bombshell,
I am the founder/Creative Director of Healthy Roots. The project started with a natural hair dolls prototype. Since then I have established a team of designers, developed a business plan, pitch, and have established connections with toy designers and editor at Scholastic.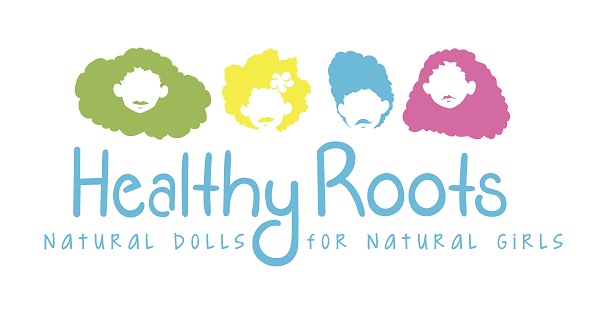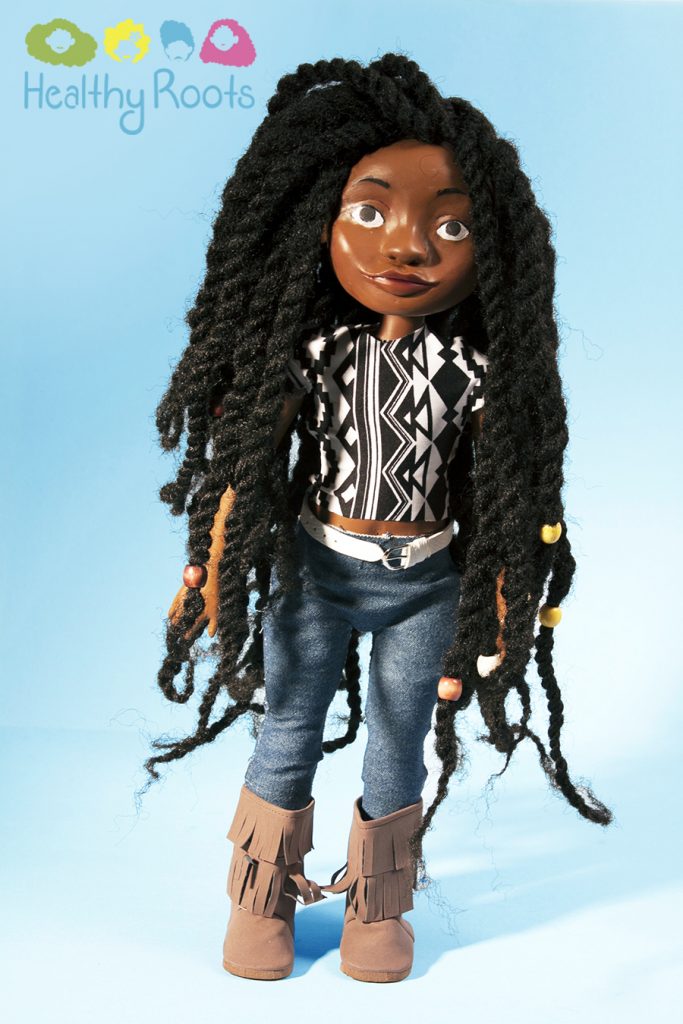 We established a brand identity. We have working prototypes. We also have a connection at a large toy company who is connecting us to a manufacturer. 
Social media is our main marketing tool and our target audience is the large natural hair community. We have established relationships with three wonderful natural hair bloggers and two publications for women of color.
We are only hoping to go up from here and I am excited to share our progress with you.

The Natural Hair Dolls Mission 
Healthy Roots is a toy company that designs dolls and story books that empower young girls of color. The dolls have kinky/curly hair that can be styled just like natural hair. Each doll has different facial features like girls of color. The dolls teach girl about the cultures of the African diaspora, activities and careers. I created this project because I have never had a doll that looks like me. As a visual activist, this troubles me because I know the impact that images and the media have on young girls.
The media plays a role in our perceptions of beauty. Women of color struggle with issues of colorism and internalized racism because of pressure to appeal to society's un-achievable, Euroc-entric beauty standards. These standards go beyond body types for black women. Black women are pushed to conform by changing their natural hair texture and the color of their skin.
I have seen the effects of these social constructs on my family and myself. When I was a child, I remember being told "don't stay outside too long. You don't want to get too dark". Friends and family would often refer to my hair as "good hair". One particular moment that stuck with me was when my cousin referred to his sister as "too dark". I struggled with my identity because of the messages I was given. I spent most of my youth distancing myself from my cultural and damaging my hair with dangerous heat treatments.
I have watched too many women in my family burn their scalps and bleach their skin in the name of beauty. We should have never believe that our natural hair is unacceptable. That is why Healthy Roots matters to me. Young girls should not feel less than because of the kink of their curl or the color of their skin. I want Healthy Roots to show girls that they are beautiful just the way they are and to embrace their natural beauty.
–Yelitsa Jean-Charles
President Black Artists and Designers(BAAD) | Vice President RISD Feminists
Art Director OBSIDIAN Publication
Rhode Island School of Design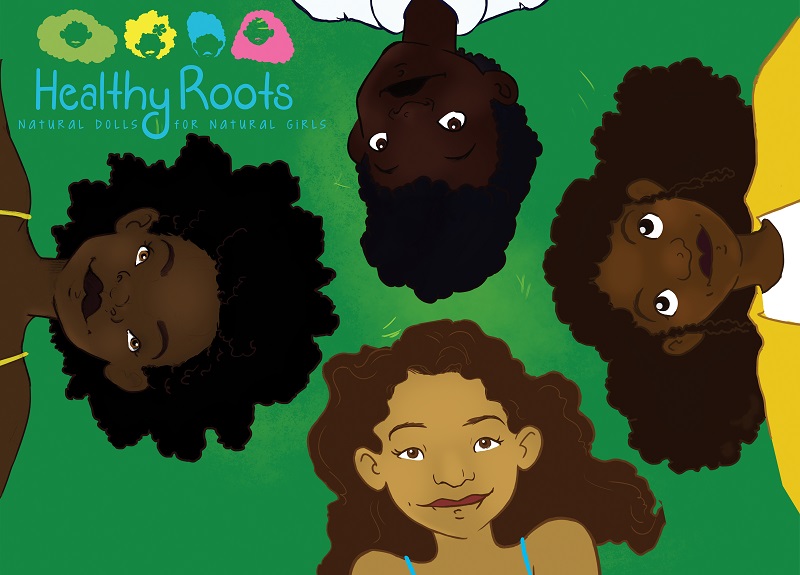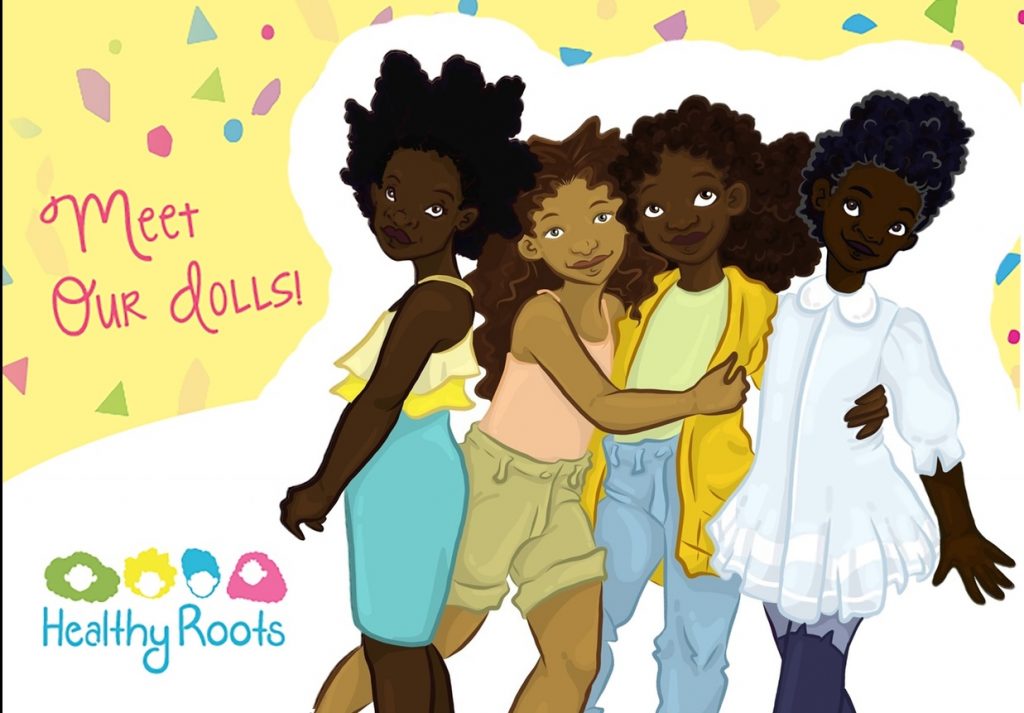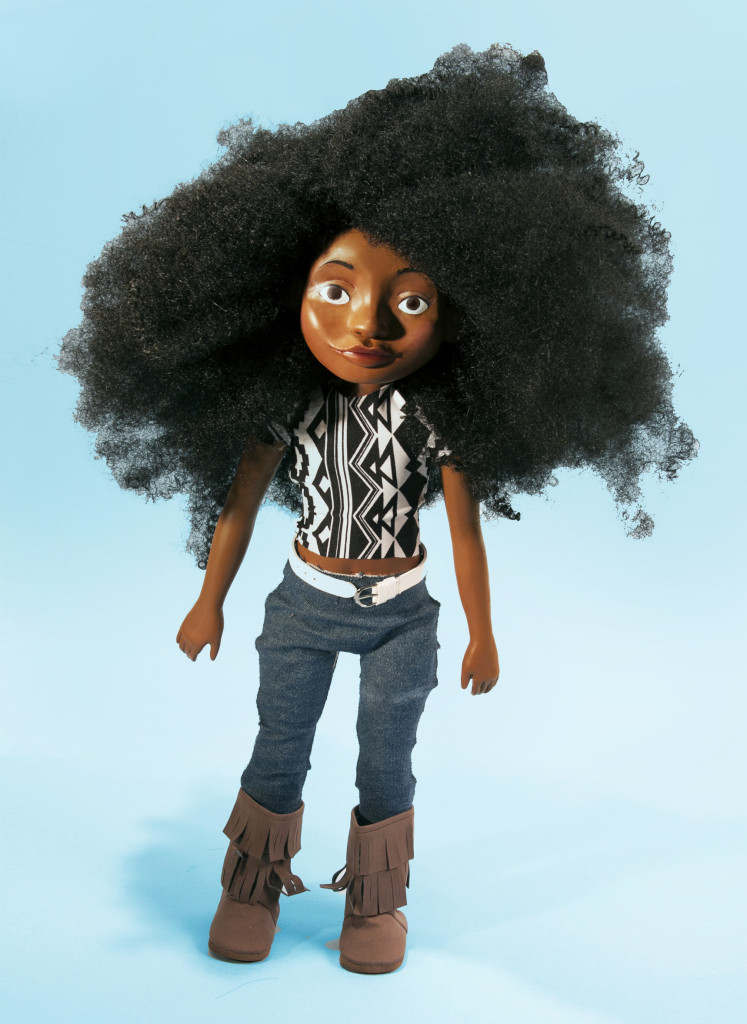 ---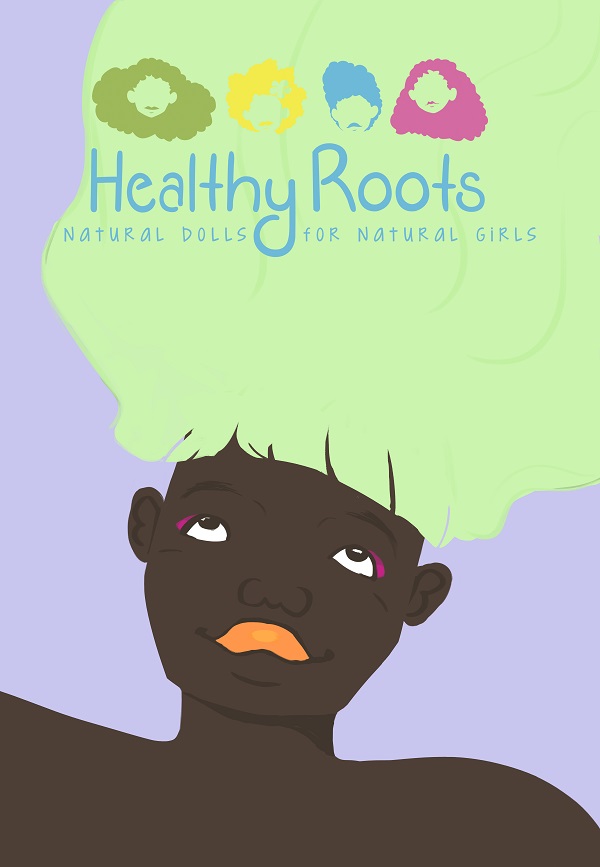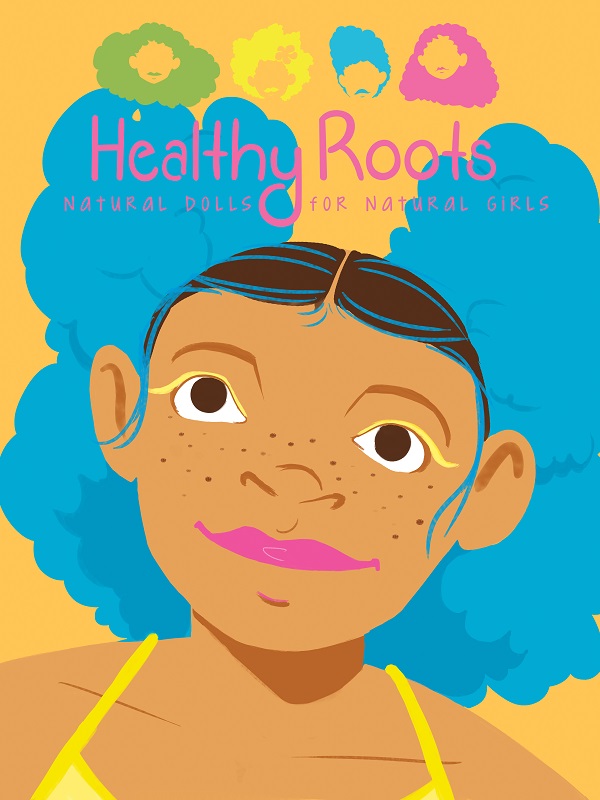 ---
Wait – Did You See These?
The African Goddess Affirmation Cards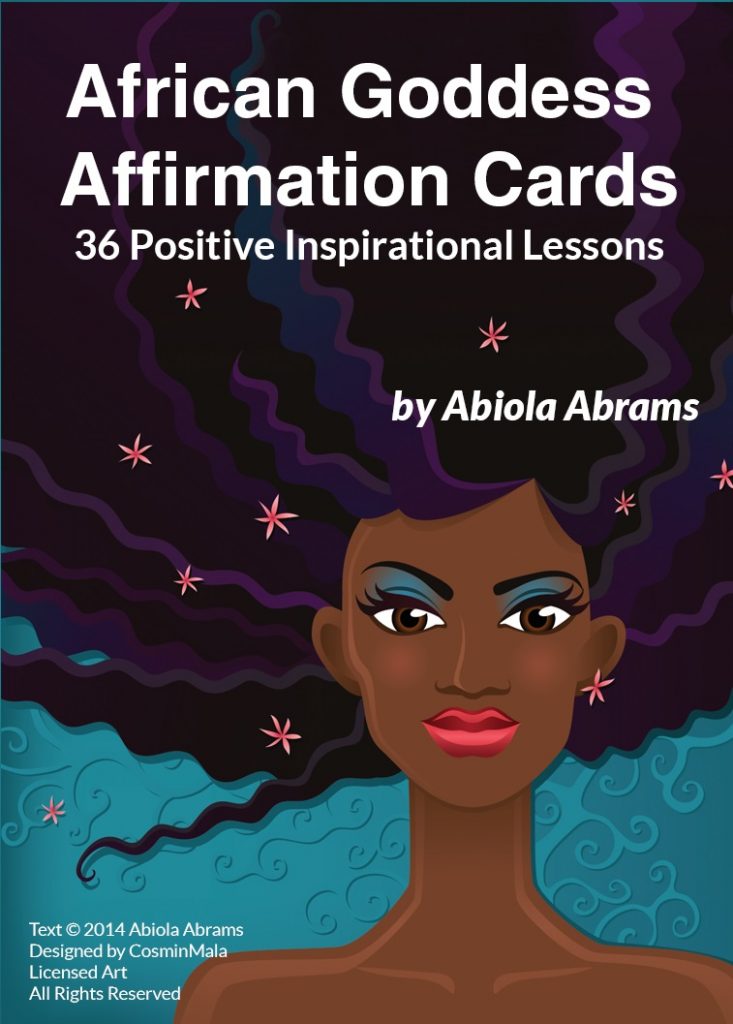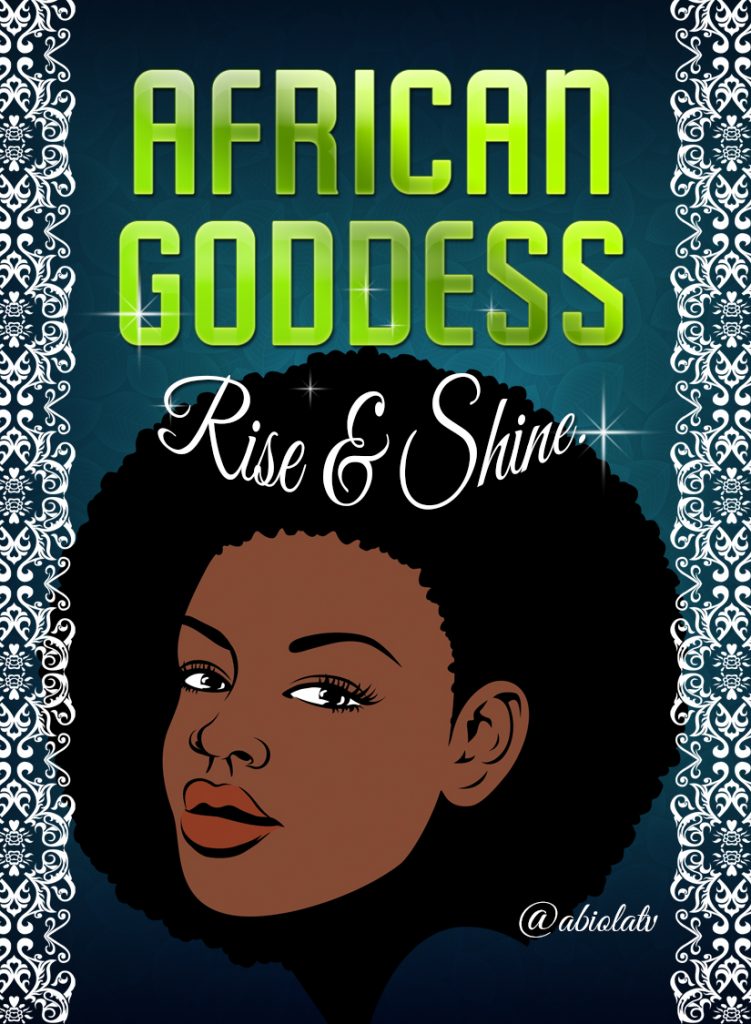 ---