Missing Granny Beryl… I am her second grandchild born in America.
Remembering My Mommy by Ovid Abrams, Sr.
I'd like to pay tribute to my late mother on her birthdate. My mommy Beryl, who was fondly known as Sister Beryl, was born to Ketura Spencer (Aunt Tamar) on December 9, 1920, Christened as Carlotta Augustina John. Mommy never
knew her father. No, this had nothing to do with an immaculate conception: a man named Smith John impregnated my grandmother then died nine days before his child was born. Since there was no photograph of this guy, mommy never knew what he looked like; she had to be content with the description of him given by his relatives. So my grandfather remains a mysterious figure to all of us.
My grandmother was forced to work as a farmer and cane-cutter to support her child, while caring for the child was assigned to aunt Ada, my grandmother's eldest sister and the mother of Alfred John. He was the father of Princess John-Padmore, one of my favorite cousins. For Aunt Ada, this was her second tour of duty as a surrogate mother; she had to serve as a mother for Aunt Thamar while she was a teenager and Aunt Thamar was nine and their mother died.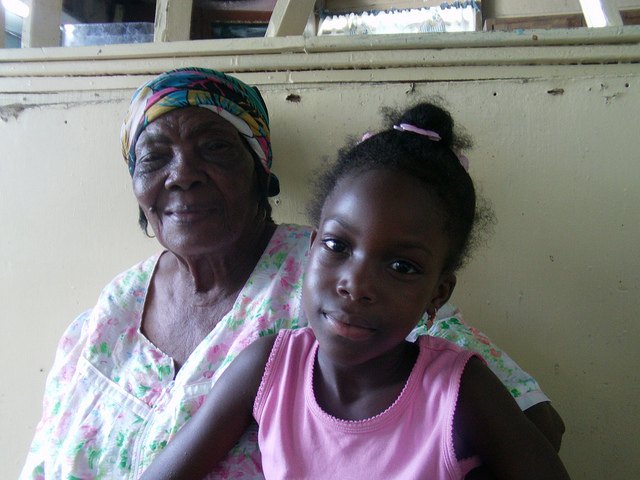 While Beryl was in her mid-teens, tragedy struck the family, falling mostly upon a hapless young damsel. Aunt Ada's only daughter, Princess, who was about 12 years older than Beryl, and to whom a man named Alexander Leander Gustavus Abrams (Allick) was engaged, died suddenly. So my grandmother and her sister decided that, since Allick was already in the family, he should marry Beryl. This turned out to be a bad decision, since Allick was a physically abusive husband. Nevertheless, mommy survived the cruelty until daddy was stricken with stroke and died in 1970. She bore him 12 children.
Mommy spent her later years mostly in the US with her new husband, Edmond Adams. She became tired of the US while she was eighty something years of age and opted to return to her native Buxton, even though I persuaded her to stay. I even invited to live at my home, but she declined, saying: "I don't want to die in this country; I want to be buried in Buxton next to my mother." So mommy returned to Buxton to spend her final years mostly in loneliness.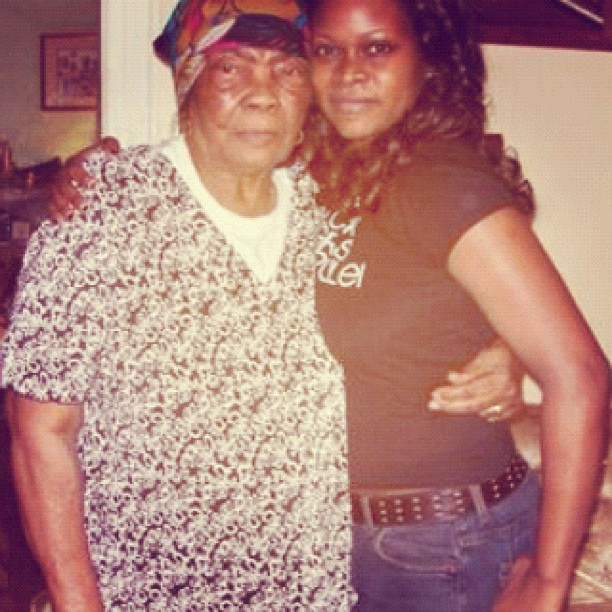 "I miss you all; I'm here alone," she often told me, at which I'd reply: "Mommy it was your choice." Her favorite position in the house her children built for her was sitting in front of the door looking out.
"Boy, if you didn't come, I would have been here all by myself; I'm lonely," she often told me during the many trips I made to Guyana just to be with her. Mommy called me her baby, perhaps because I was her eldest child.
I love you, mommy. I hope you find rest and solace in your father's house. Give daddy my regards, also, if you find him…and don't forget to look for your father Smith John and tell him of the agony you suffered because he had chosen to check out before you were born.