Ready for a fitness adventure? "I Will What I Want!" Under Armour has been causing all sorts of controversy with their high-energy Sacred Bombshell ads. But what the heck does their trademark phrase mean? Check out my photo diary and watch Misty Copeland's Under Armour hot spot about dealing with rejection in the world of ballet PLUS the NUfit Workout…
Hey Gorgeous,
Everyone is talking about the Under Armour commercials featuring women such as ballerina Misty Copeland, the American Ballet Theater soloist, tennis goddess Sloane Stephens, American World Cup alpine ski racer Lindsey Vonn, supermodel Gisele Bündchen, boxing and kicking ass in a sea of tweets.
For everyone asking why did they choose this person and not that person, start your own fitness line or publication and give shine to the folks you think deserve it. You will what you want. We are the media — and we have our own voices, right? Own yours!
The good folks at Mode Media invited me to an Under Armour Workout on the roof with Natalie Uhling. Her motto is, "No matter what, sweat every day." Her workout method is called NUfit. Experience a taste of it with the 10-Minute Full-Body Workout With Natalie Uhling For Under Armour video after the jump.
Under Armour gifted me with head-to-toe fitness gear, we cranked up the jams, and it was time for high-impact cardio.
Basically, "I Will What I Want" means that YOUR "will trumps all."

I will ____________ what I want.
What is your #IWillWhatIWant?

P.S. Here's where to get what we're wearing:
1. Under Armour Women's UA Charged Cotton® Tri-Blend I Will What I Want™ Tank
2. Women's Under Armour Seamless Essential Sports Bra High-Vis Yellow
3. Under Armour Women's Tough Mudder UA Authentic 17″ Capri Long Shorts
4. Under Armour Women's Neon Liner Socks – Set of 6
5. Under Armour Women's UA Running Shoes 
---
Getting my Sacred Bombshell Self-Love workout on. Summer is still here!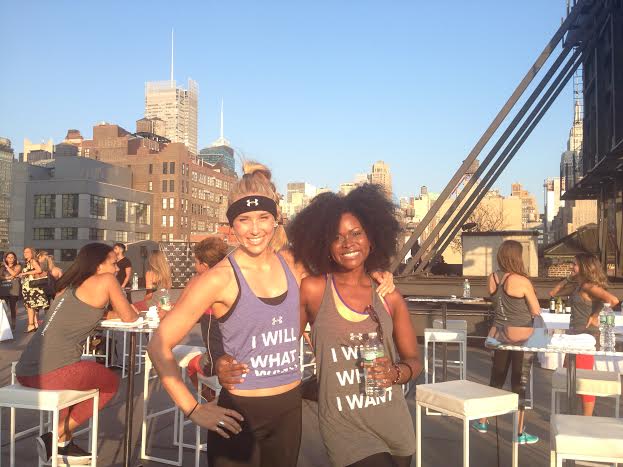 Here's my Rooftop #Fitness instructor for @UnderArmourWomen — Natalie Uhling!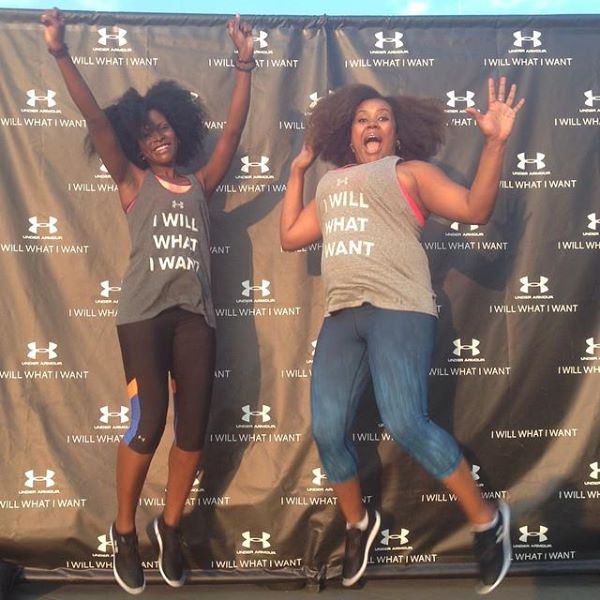 Look who's getting her rooftop workout on with me! It's Patranila.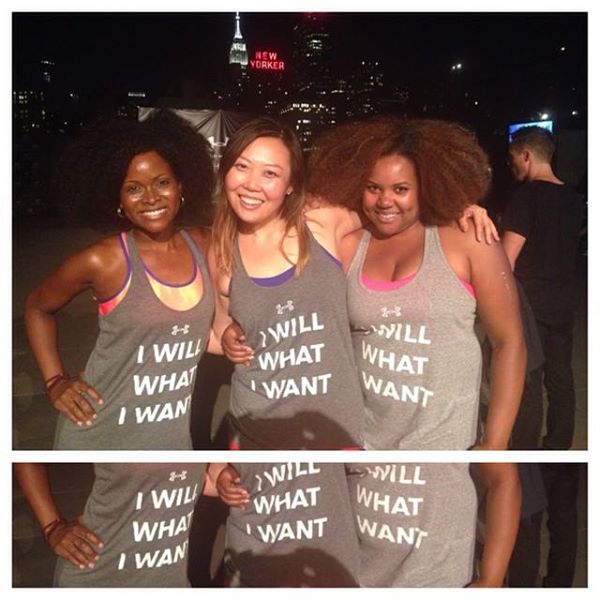 This is one of my favorite photos! I'm here with blog sisters @leangirlsclub and @patranila — dancing now to #BangBang on the roof at Hudson Mercantile.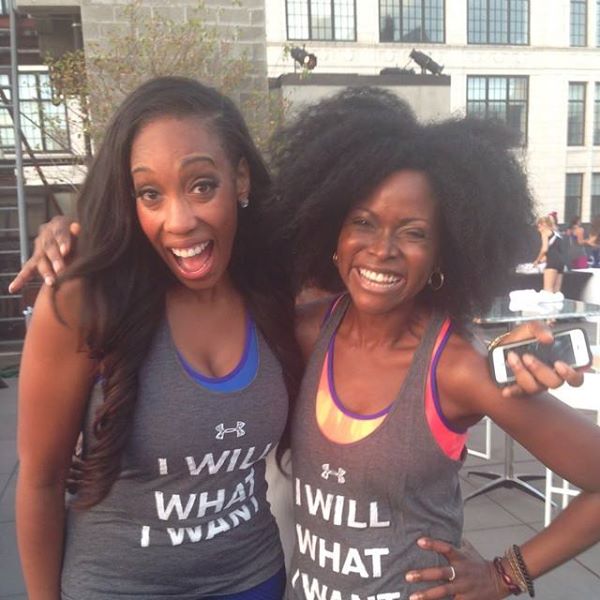 Funnin' it at rooftop cardio with #SacredBombshell @DivasAndDorks in @underarmourwomen!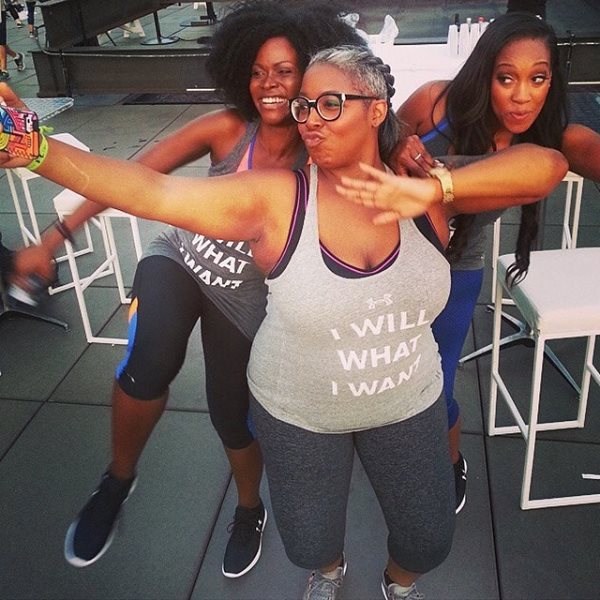 Where are my West Indians or folks who know Caribbean people? Don't I look like I'm dancing to Sean Paul or Shabba Ranks old school?? Ha! Rooftop fitness with my #SacredBombshell Sisters @gorgeousingrey and @divasanddorks!!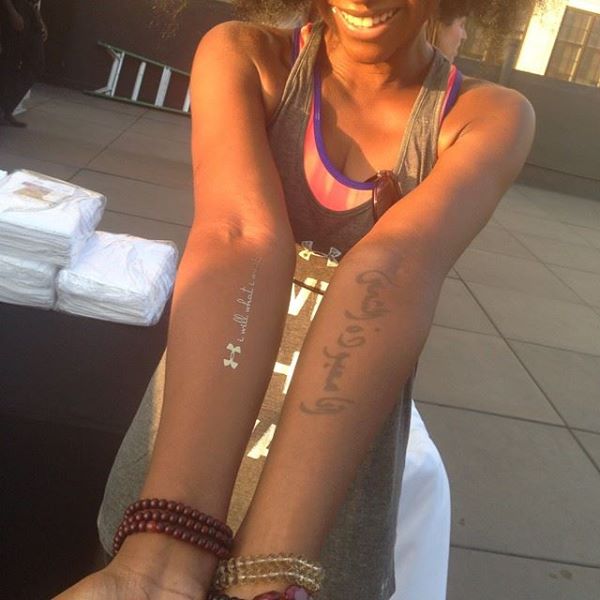 "Don't let anyone rob you of your imagination, your creativity, or your curiosity. It's your place in the world; it's your life. Go on and do all you can with it, and make it the life you want to live." ~ #SacredBombshell Dr. Mae C. Jemison, astronaut | Tattoo on the left via @UnderArmourWomen, tattoo on the right via me!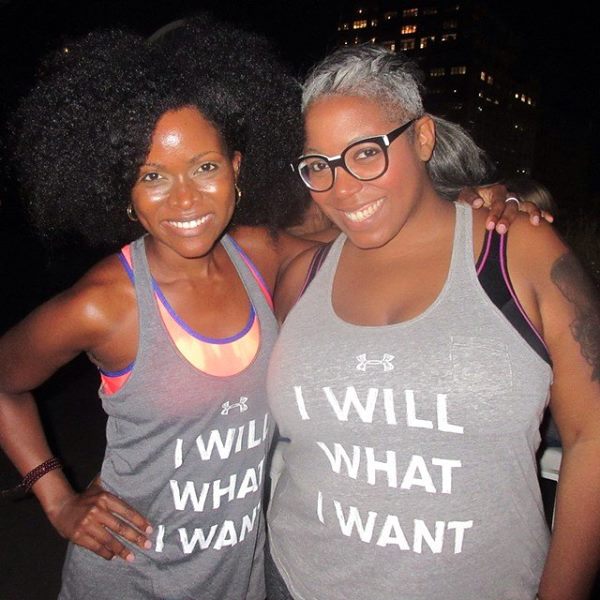 Let's clap it up for Sacred Bombshell @GorgeousInGrey! (And not a slow clap either.) This bombshell writer made the Universe's decision to give her lovely grey hair at a very early age a non-statement statement of inspirational 'Born This Way' beauty and self-love. While I firmly believe in a woman's right to choose whatever she bloody well wants to do with her own hair, I stand a little taller whenever I witness a woman standing firmly in her own skin and embracing who she is wholly. She inspires me for other reasons but I'll get into that another time. Thanks for the inspiration, T!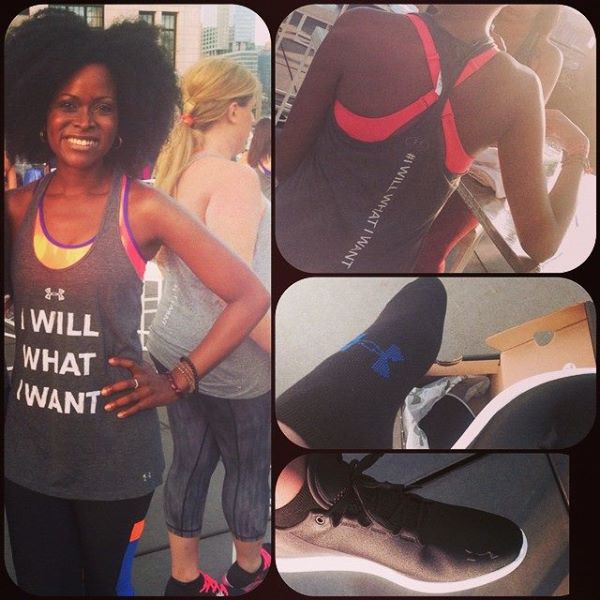 Thanks @underarmourwomen for my #SacredBombshell Workout gear.#OOTD #IWillWhatIWant fitness tank top, sports bra, shorts, running shoes, and socks. Hair by God. Smile via Summer in NYC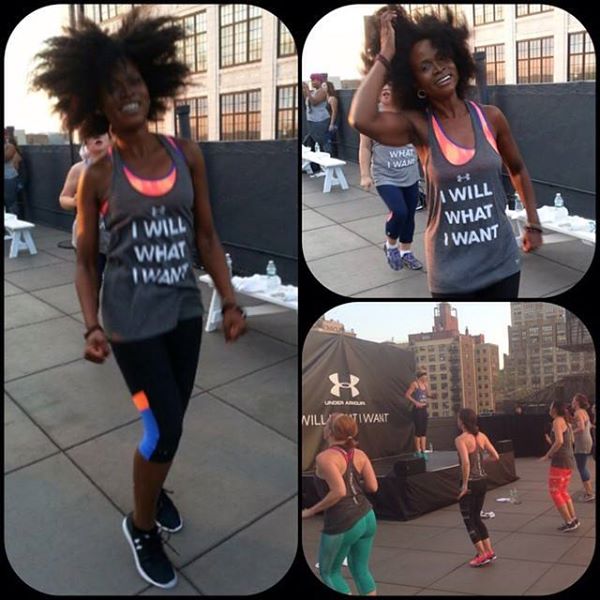 When you bring your #Afro to high impact rooftop #cardio!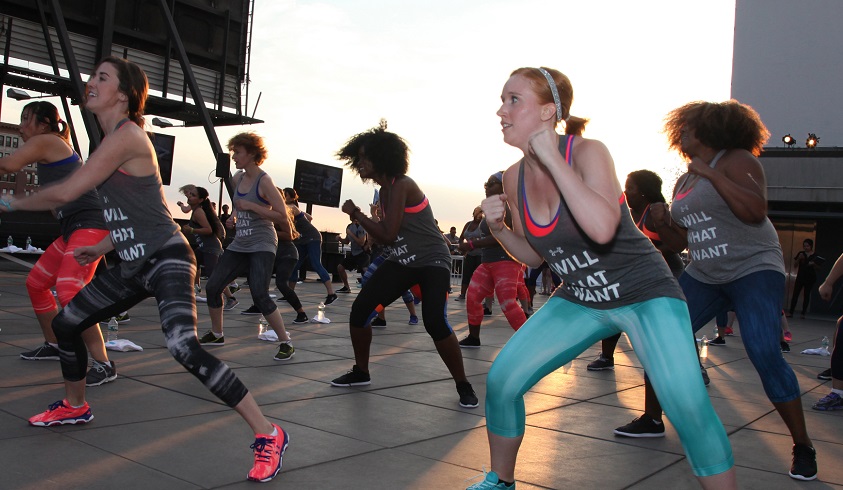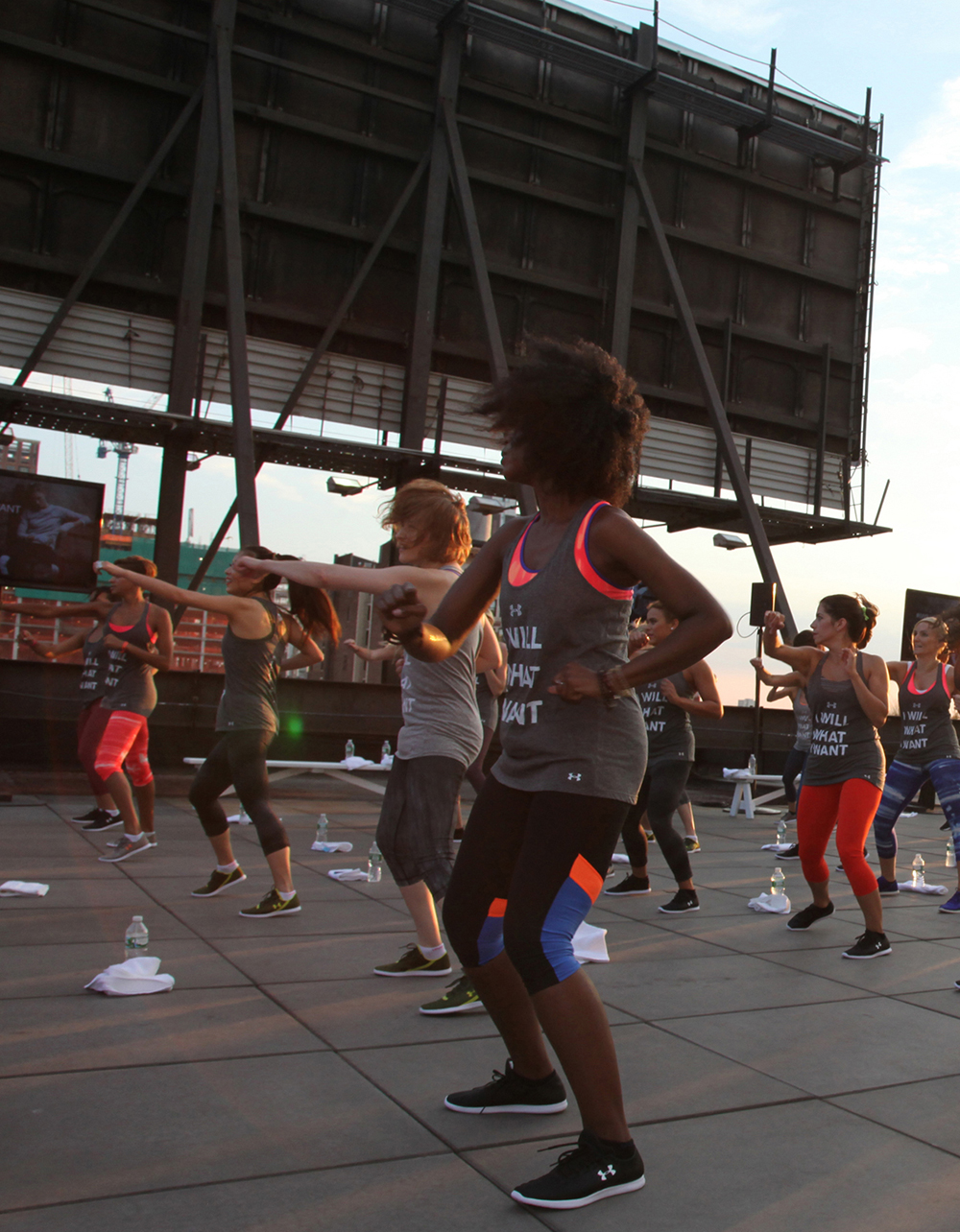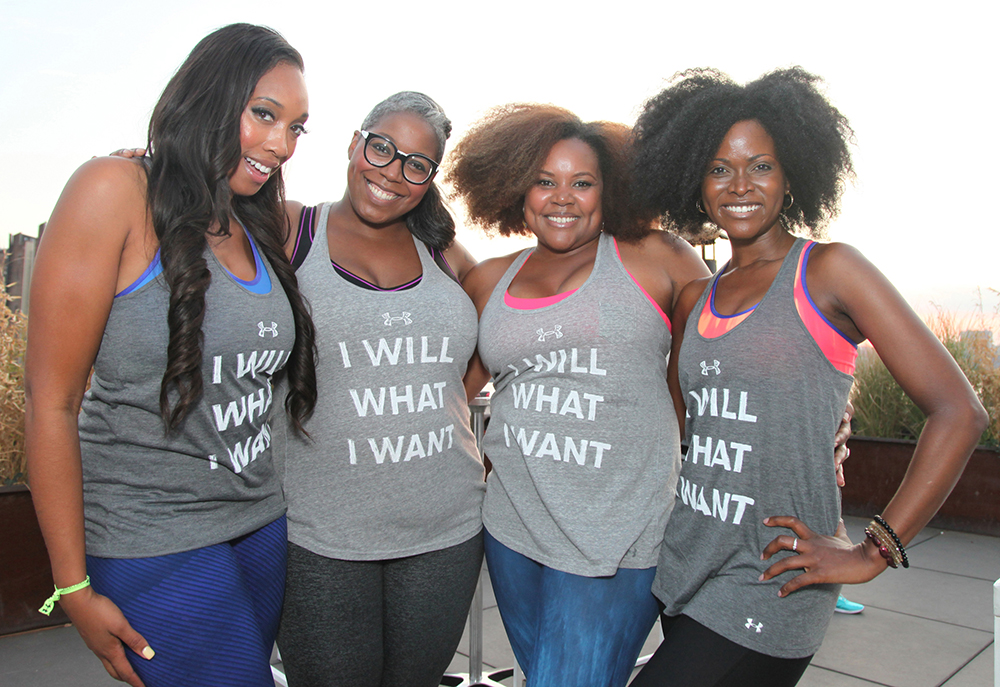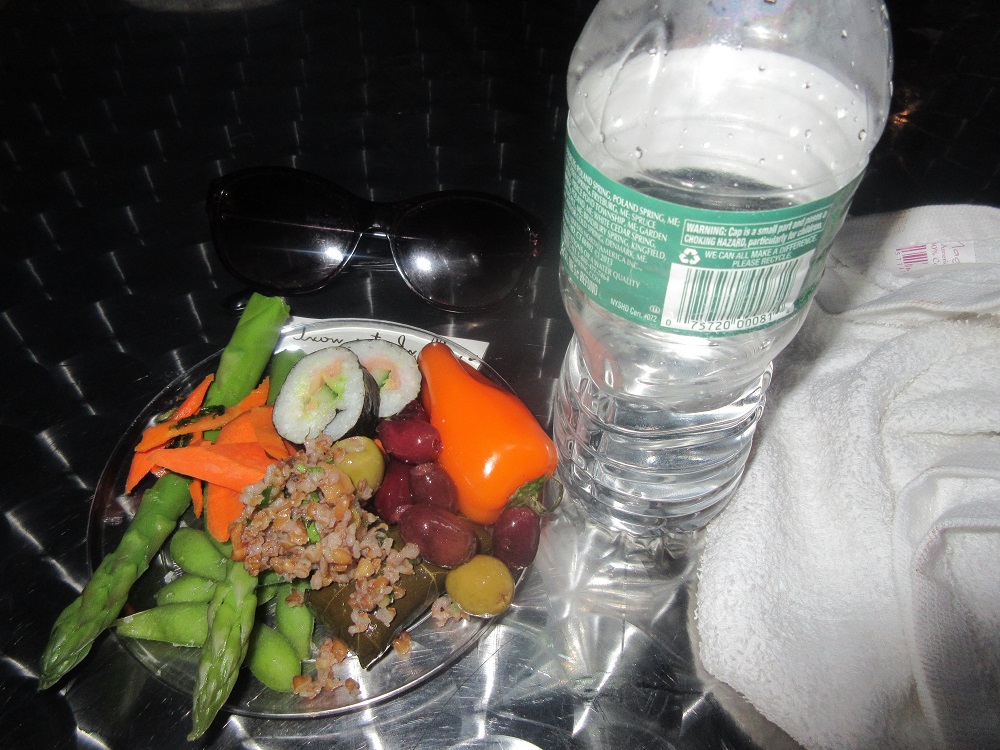 After Workout eats!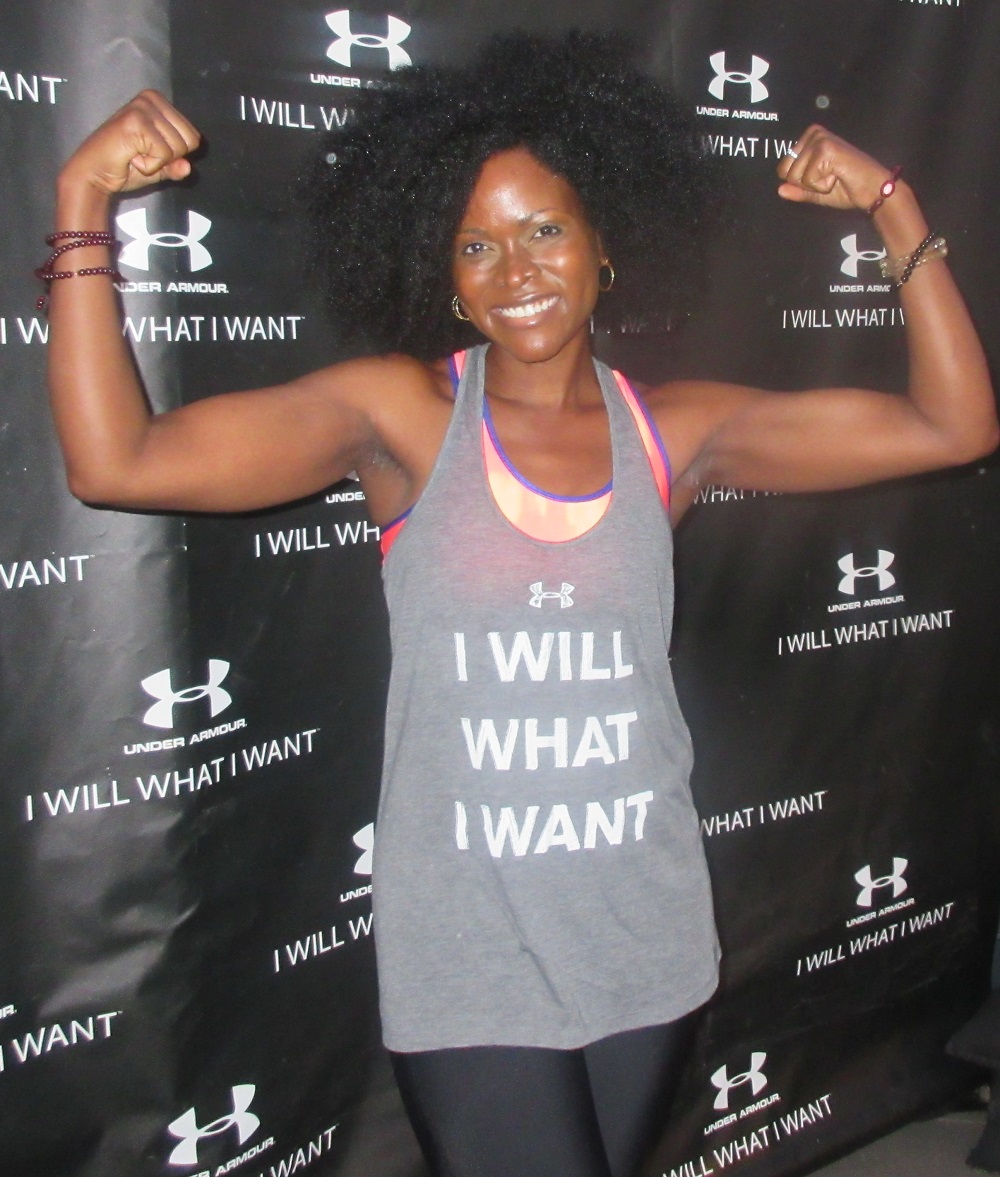 More Photos from Mode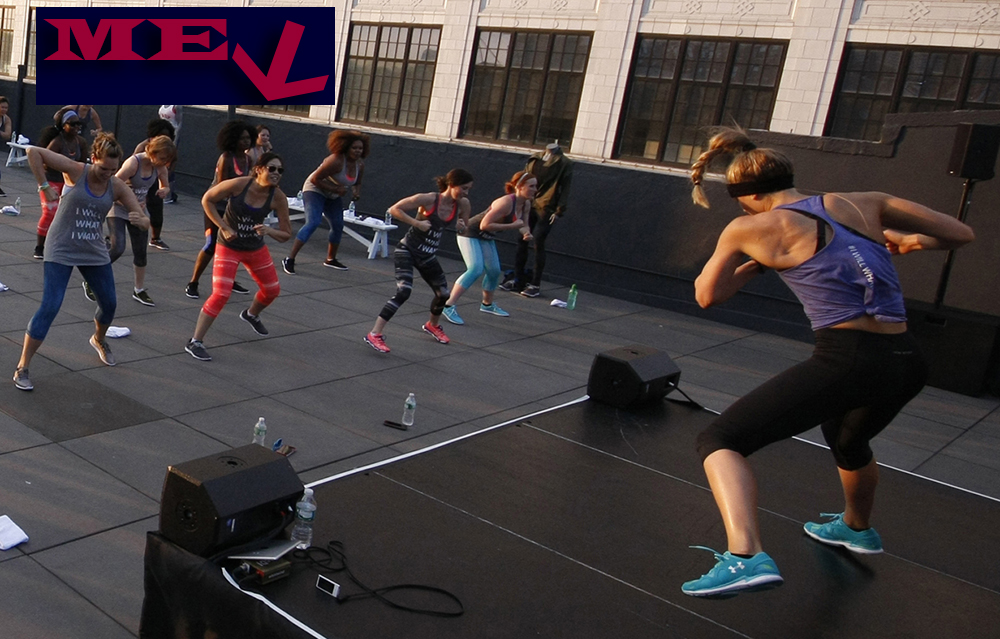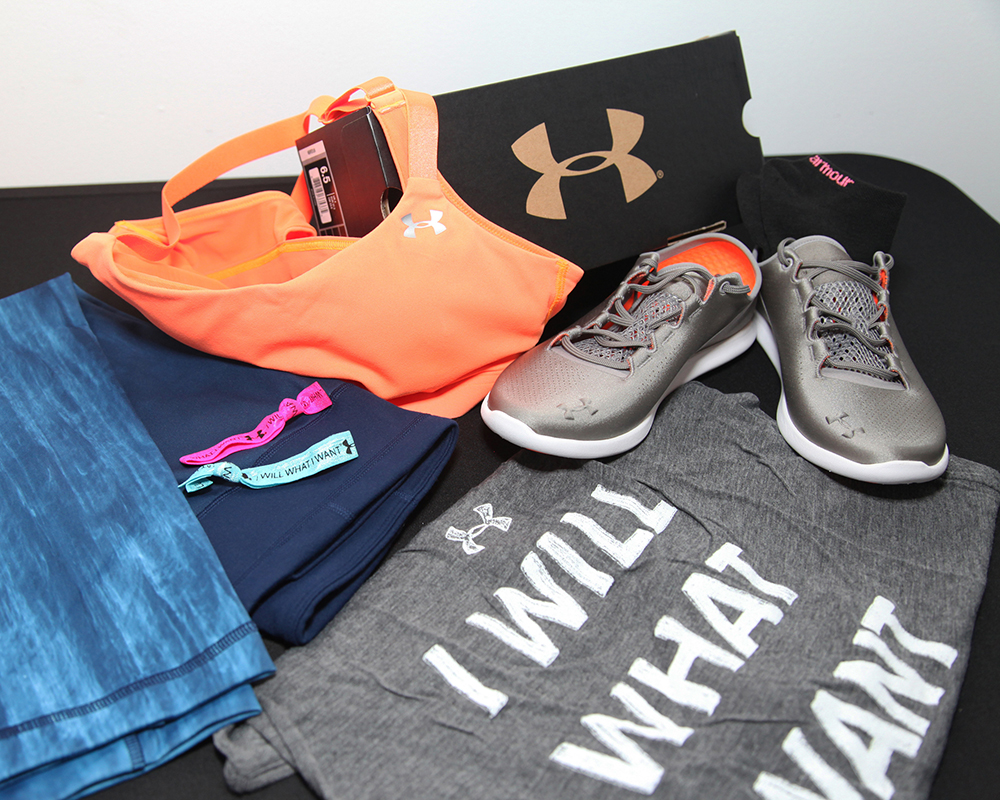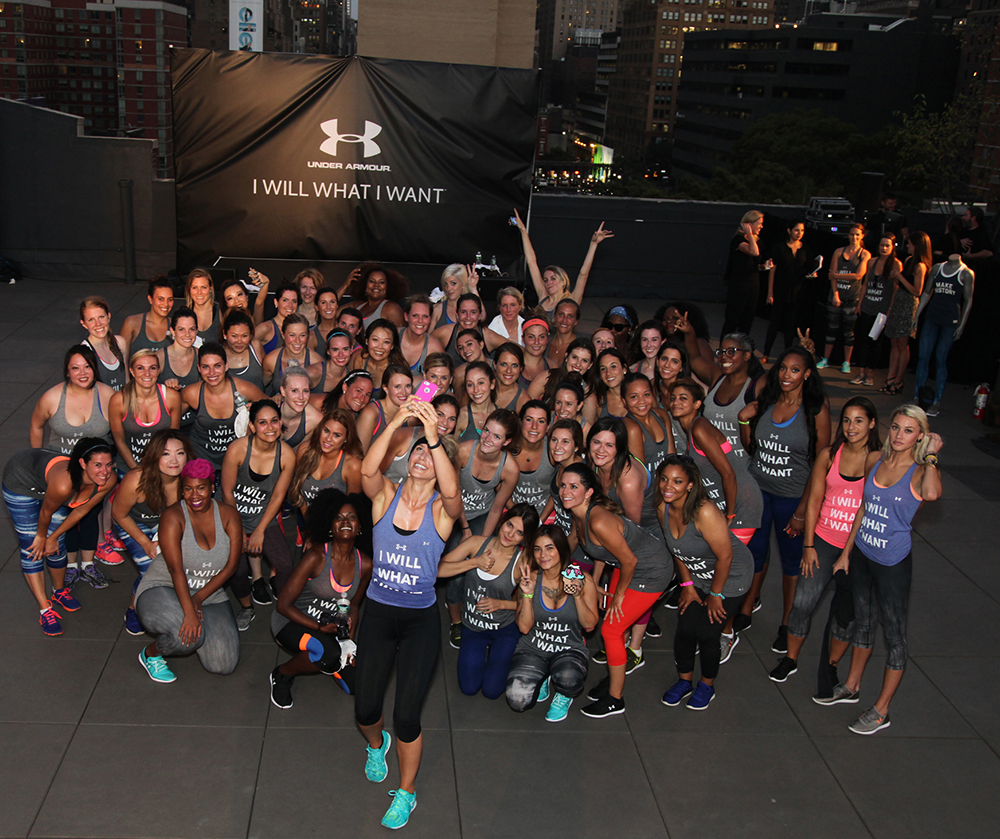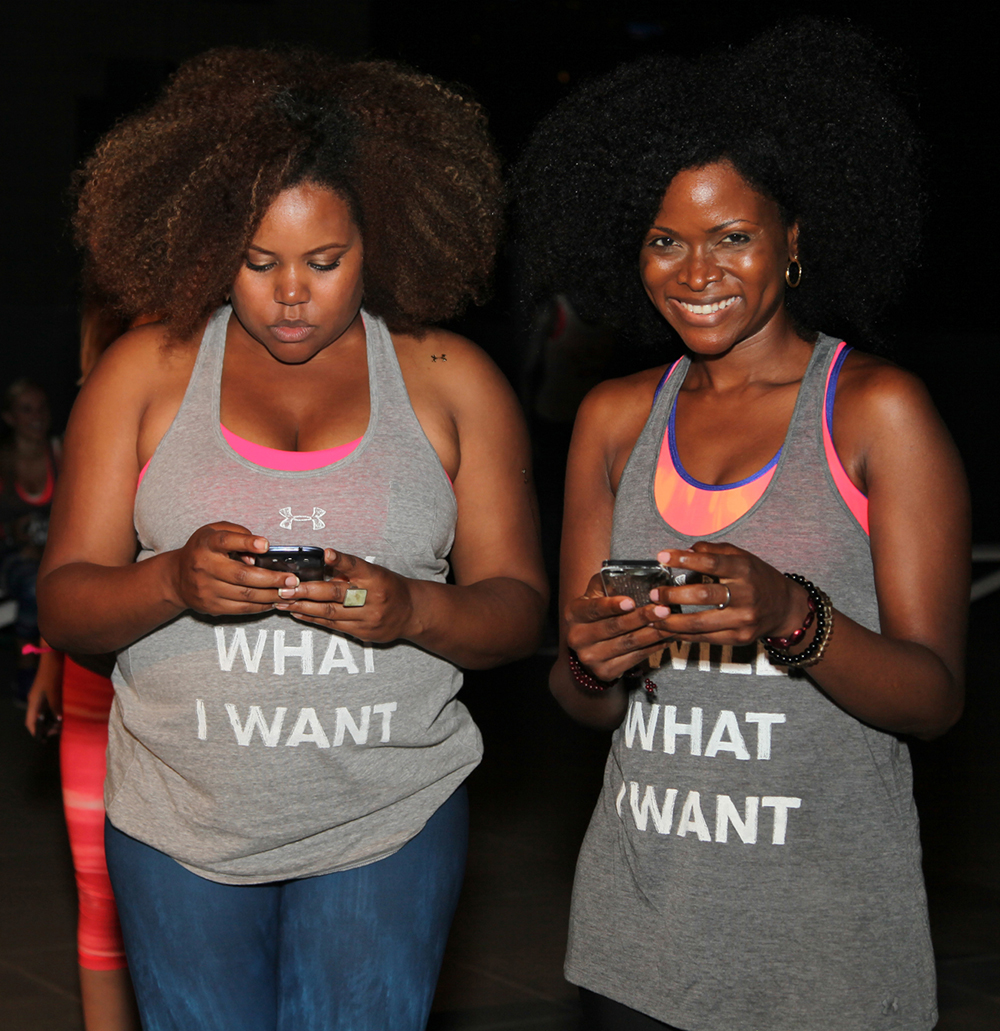 So, what'd you think? Good class right? Yeah, awesome! Only one thing left to do… Dance party!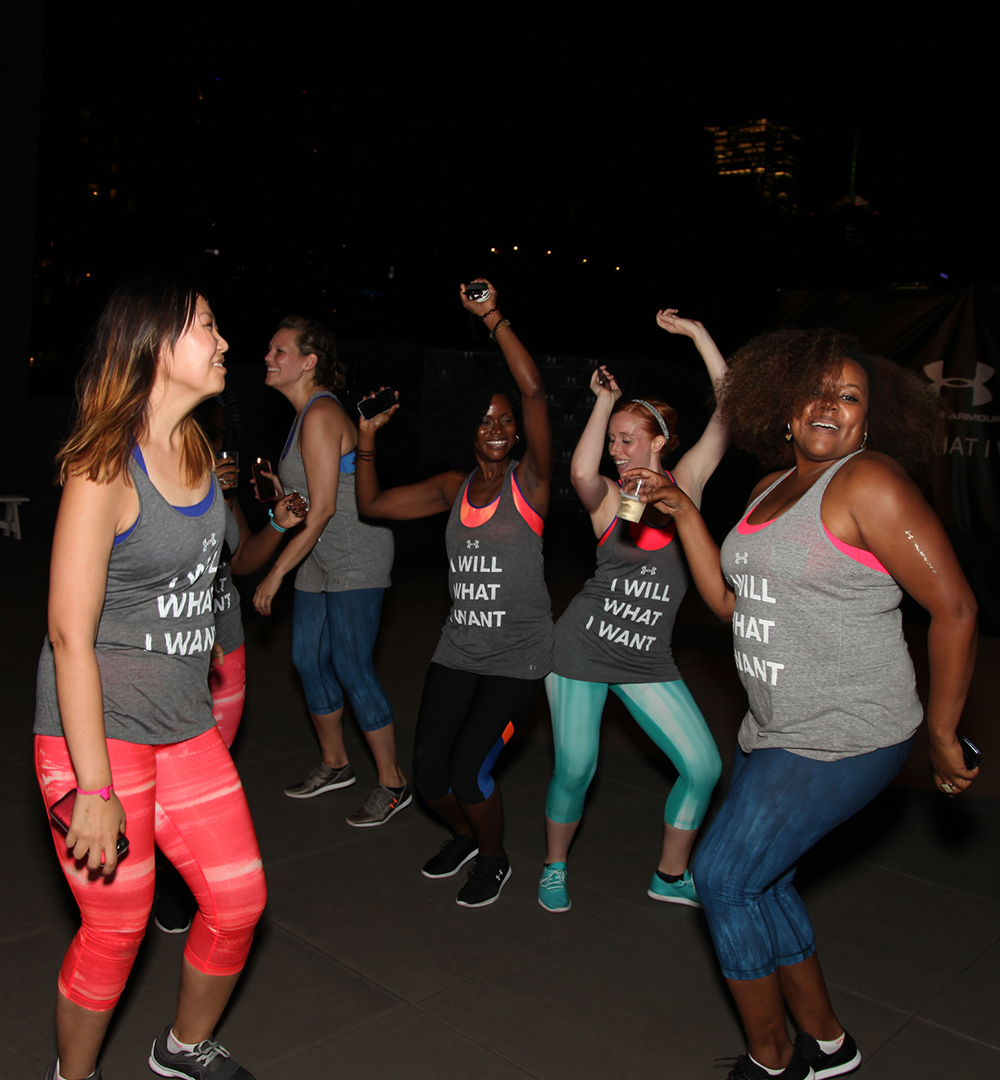 Every workout should close with a dance party, right? Empire State of Mind… Bang-Bang.
---
NUfit Workout
10-Minute Full-Body Workout With Natalie Uhling For Under Armour (Birchbox).

Kick your excuses to the curb with this full-body, full-intensity workout that only takes 10 minutes! Natalie Uhling, Under Armour fitness expert and creator of her own fitness method, NuFit, created a 10-minute routine that anyone can do. No fancy machines or tools are necessary—just some free space and a few minutes.
NUfit Exercises—
40 second reps, 20 second rest between each
Warm-up: jumping jacks
Elbow jabs and knee-up skips
Skaters
Sumo-squat jumps and push-ups
Plank
Lemon squeezers/rowers
Walking plank
Mountain climbers
Cool down: stretching
---
Misty Copeland Spot
Based on her body type, Misty Copeland's destiny was not to be a ballerina. But will trumps fate.
---
Shop This Blog Post
1. Under Armour Women's Tri-Blend I Will What I Want™ Tank 
2. Women's Under Armour Seamless Sports Bra by High-Vis Yellow
3. Under Armour Women's Tough Mudder Shorts – 17″ Capri
4. Under Armour Women's Neon Liner Socks 
5. Under Armour Speedform StudioLux Running Shoes 
---