From The Single Wives Radio Atlanta: @AbiolaTV was AMAZING as always tonight on #singlewivesradio. Listen to the episode to find out how you can win an autographed copy of her book, The Sacred Bombshell Handbook to Self-Love.

What is Sacred Bombshell Self-Love? Reframed and Redefined
Traditionally, the word "bombshell" has been used to mean a woman oozing with sex appeal. It is no accident that to "drop a bombshell" means to drop a surprise bomb, good or bad, into someone's life. A woman who knows her power is a force ignited.
Some women merely wear the label of bombshell. These Surface Bombshells tend to frequent music videos, men's magazines, and sometimes Instagram. That's okay. We never hate on another woman for the choices she makes. We have made some of these choices ourselves, haven't we? Still, that's not what this book is about.
Bombshell, for our purposes, is not a look. Bombshell is a way of being. Our objective is to bomb the shell of who you have been in favor of who you are becoming. It's a journey for a bombed-out shell to remember that she's a Sacred Bombshell.
Let us decree that a Sacred Bombshell is a woman who unconditionally loves, honors, and accepts herself – a woman in full ownership of herself and her divinely ordained feminine power. She is flesh and blood and sacred all at the same time. A bombshell adores her womanly self.
Yes, a bombshell is force to be reckoned with. We're talking about women like Dr. Maya Angelou, Eve Ensler, Oprah Winfrey, and Gloria Steinem. We also include traditional bombshells like Dorothy Dandridge, Marilyn Monroe, Halle Berry, Sofia Vergara, Beyoncé Knowles, and Sophia Loren.
First ladies like Eleanor Roosevelt and Michelle Obama are also Sacred Bombshells. The beautiful Venus and Serena Williams are bombshells, as is Jennifer Lopez.
Yes, a true bombshell is skilled in the fine art of seducing life, but she is firstly head-over-heels in love with herself – mind, body, and spirit. A Sacred Bombshell knows how to use the power of her emotions to manifest joy that others only dream of. If naysayers think that she is a witch or a bitch, it doesn't matter because a true bombshell doesn't care what "they" think.
–Excerpt, The Sacred Bombshell Handbook of Self-Love
---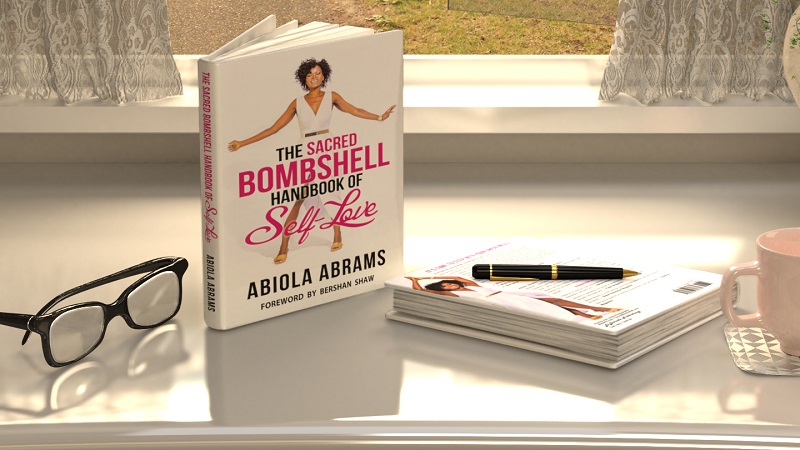 ---