Do you have an altar or sacred space? If not, let's creae one. 
Are you ready for a shift? A sacred energy shift? This is especially for the lightworkers, changemakers, healers, coaches and speakers. That's right! For my spiritpreneur sisters. 
This Energy Shift is for YOU if: *You are a woman leader who feels blocked from her greatness, *If you are a coach, healer, speaker, writer who wants to make her mark, *If you KNOW that the biggest thing holding you back is YOU. *You can identify with the words "wounded healer."
Spiritpreneur Unblocked Energy Shift Links:
1) Invite a goddess friend to join us at: http://UnblockMyEnergy
2) Join our brand new private FB Group at: http://TinyURL.com/MySacredSuccess
3) We will share on Instagram and Facebook with #spiritpreneur.
4) YouTube Live Q&A Link.

How to Create an Altar or Sacred Space

[Soundclouod Audio Link] To my greatest childhood embarrassment, I grew up with altars in
my house. My father's altar was grand, beautiful, and in the dining
room where any of my childhood guests could see it. Among other
sacred items, my father's altars always contained a lit candle, holy
incense, fresh water, and an open Bible on a white tablecloth.
Now, when I move in somewhere or am staying in a hotel, my personal
altar is one of the first things I set up. This reinforces my spiritual
intentions to invite peace, beauty, and blessings into my life.
An altar is simply a dedicated place charged with your most
positive energy and highest intentions to be connected to the
Divine. It may be tied to a specific religion or not. It could be on a
table, on a shelf, or on the floor.
Your altar could feature family talismans, precious stones, items
of remembrance, or photographs. Mine currently includes wood
from my ancestral home, family funereal cards, a crystal gifted
by a friend, amethyst, and a small cross. At times I have included
feathers, leaves, soil, or shells from my travels.
There is no right or wrong way to make an altar. As a Catholic,
for example, my mom may have different associations with an
altar. Altars can have themes, like gratitude or family. Be creative
and even playful. Maybe you include fresh flowers and chocolate.
Dedicating a wall in your home to your familial ancestors might be
your sacred altar space.
This is a place for your spiritual practice, whatever that includes. Pray, meditate, chant, or just breathe. Keep the space physically clean. Clear the energy with white sage. Let
your altar reflect the inner life that you are creating.
–Excerpt from The Sacred Bombshell Handbook of Self-Love
:::Click here for Yesterday's "How to Make a God Box."
---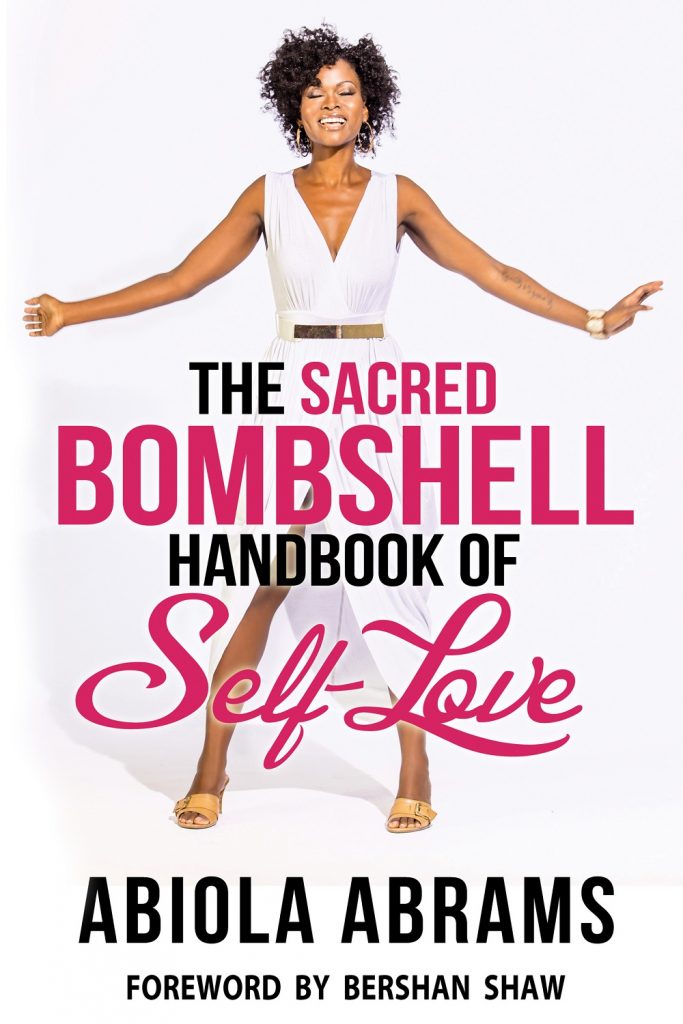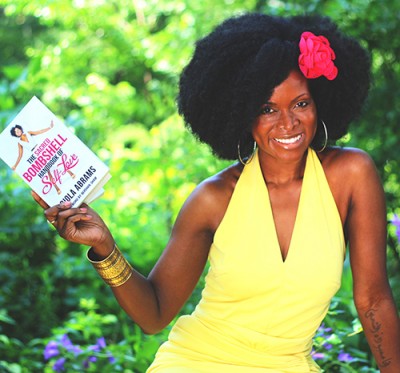 ---