What is high vibe? Here is a cheat sheet for raising your energetic vibration. Do you want to overcome the limiting beliefs and fears paralyzing you? Are you ready to stop the low vibe lifestyle of playing small?
Let's talk about raising your vibration, tapping into positive energy and how to become more authentically powerful.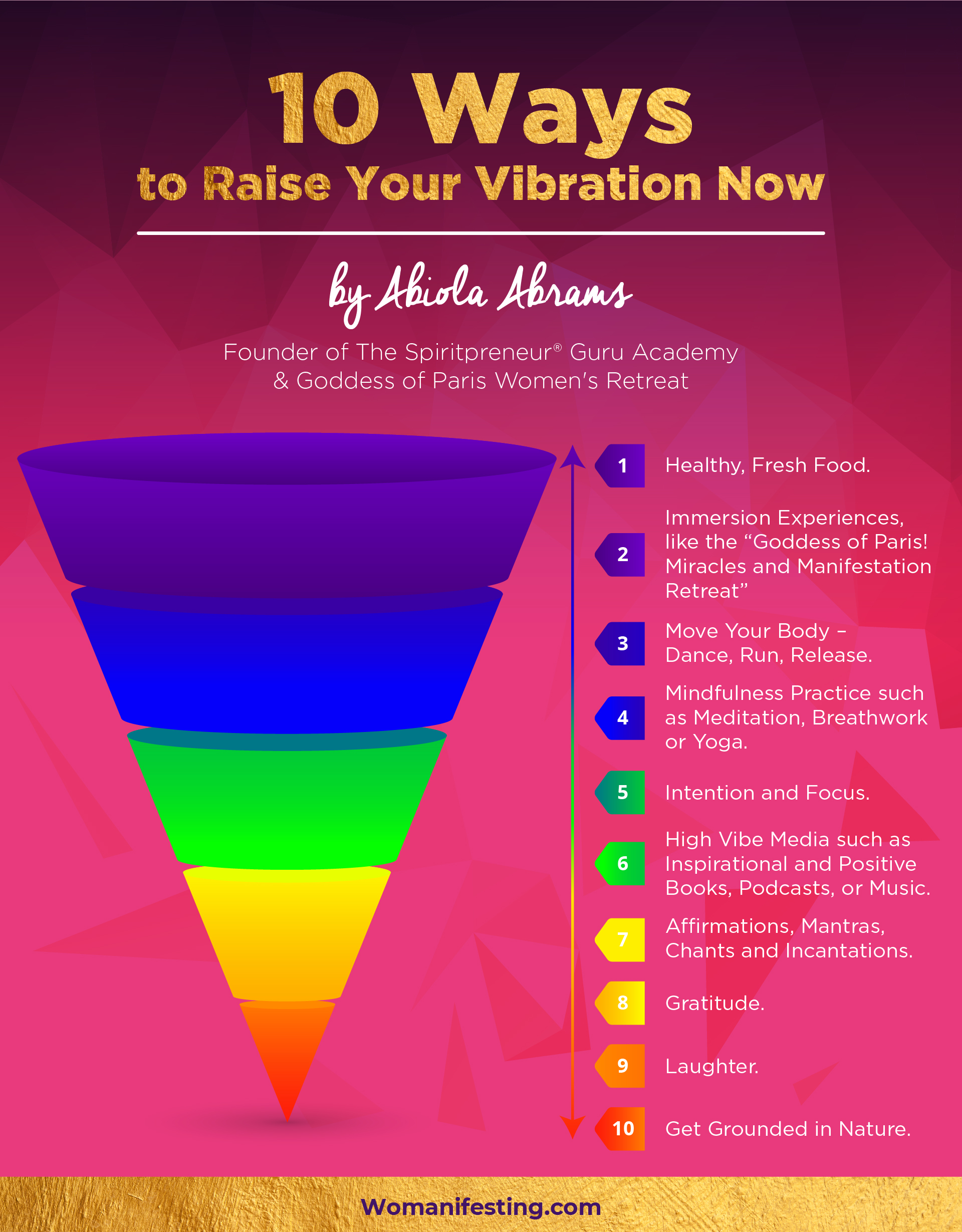 The High Energetic Vibration Breakdown
Healthy, Fresh Food.
Immersion Experiences, like the "Goddess of Paris! Miracles and Manifestation Retreat"
Move Your Body – Dance, Run, Release.
Mindfulness Practice such as Meditation, Breathwork or Yoga.
Intention and Focus.
High Vibration Media such as Inspirational and Positive Books, Podcasts, or Music.
Affirmations, Mantras, Chants and Incantations.
Gratitude.
Laughter.
Get Grounded in Nature.
Watch!
How to Raise Your Vibration & Have High Vibe Power
Pin Me!