Empowerment mavens Abiola Abrams and Nicole Fraser on Spiritpreneur School – healing yourself with natural remedies including essential oils and aromatherapy.
Welcome to Spiritpreneur School! Class is in session for business bombshells. We're taking self-love to self-launch. Spiritpreneur School is a empowerment podcast for conscious entrepreneurs. A spiritpreneur is a spirited business person who is a conscious and heart-centered entrepreneur. Our guests range from CFOs to professional creatives. These (mostly) women are brilliant thinkers who have overcome challenges to live out loud. If you want to know how to answer your calling and live on purpose, you are in the right place.

Watch the video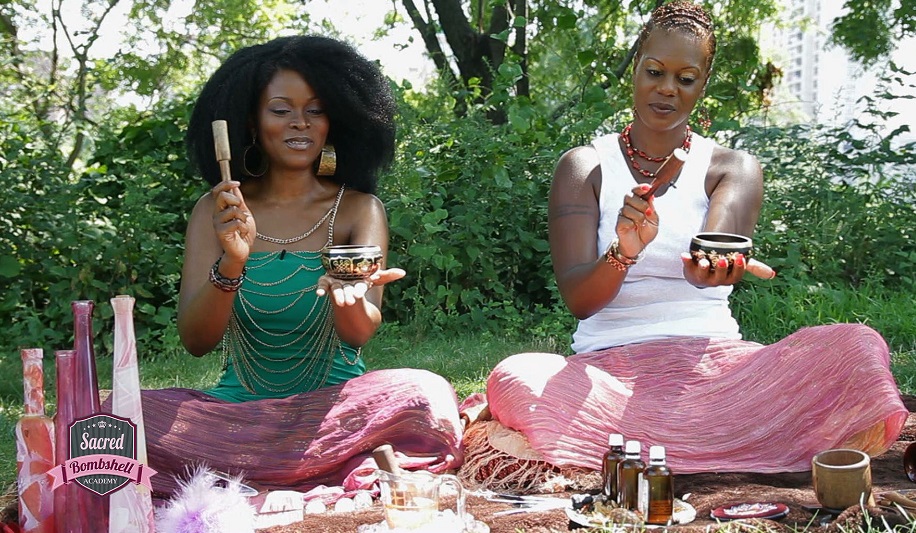 Nicole Fraser ROCKS. This goddess healed herself of endometriosis with essential oils and herbal power — and she brings this magic to her scents business.
Together we are building a set of chakra healing self-care and soul care kits for women.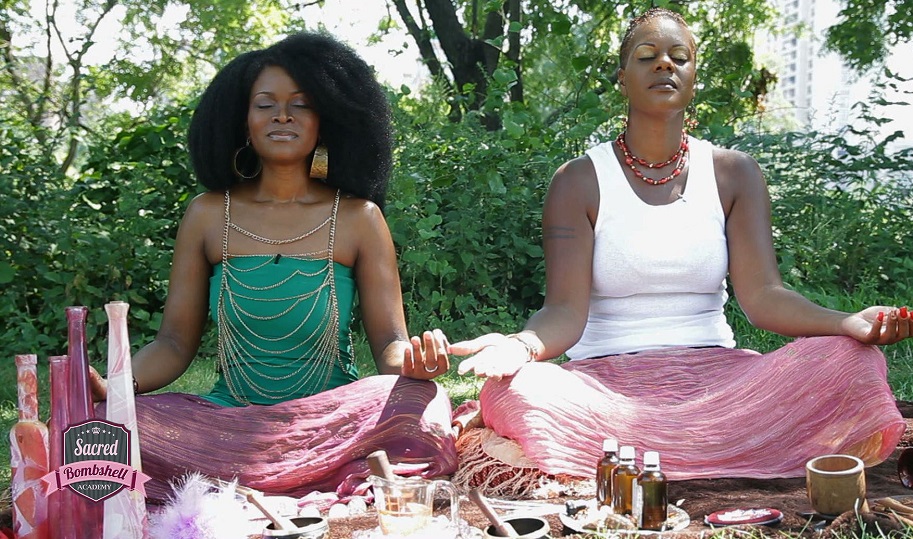 Nicole founded her business in scents and perfume products in 2000.As a child, she was always drawn to romanticism and sparkling beauty, especially of her mother's perfume tray. Her outlet to stress and family life was always aromatherapy and perfume shopping. She continued collecting perfume from all walks of life, admiring their different and original scents and beautiful stately bottles.
Nicole began to take her desire for romance and perfumery to another level. She began researching scents and resources that would assist her in fulfilling her lifelong dream. Creating custom signature scents  for individuals came to life. Understanding that essential oils is more than just aid to healing it extends to the art of perfumery. She was born in Long Island, New York and is the youngest out of three children.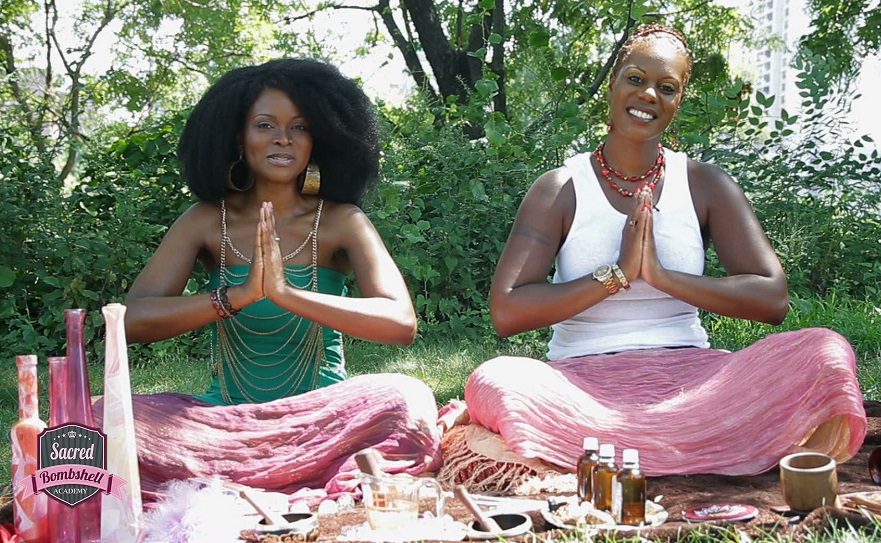 ::::Click here for more information::::
---
Medical Disclaimer
The information on this site is not intended or implied to be a substitute for professional medical advice, diagnosis or treatment. All content, including text, graphics, images and information, contained on or available through this web site is for general information purposes only. Abiola Abrams and Nicole Fraser make no representation and assumes no responsibility for the accuracy of information contained on or available through this web site, and such information is subject to change without notice. You are encouraged to confirm any information obtained from or through this web site with other sources, and review all information regarding any medical condition or treatment with your physician. NEVER DISREGARD PROFESSIONAL MEDICAL ADVICE OR DELAY SEEKING MEDICAL TREATMENT BECAUSE OF SOMETHING YOU HAVE READ ON OR ACCESSED THROUGH THIS WEB SITE.
Abiola, Nicole and associates do not recommend, endorse or make any representation about the efficacy, appropriateness or suitability of any specific tests, products, procedures, treatments, services, opinions, health care providers or other information that may be contained on or available through this video or web site. ABIOLA ABRAMS AND NICOLE FRASER ARE NOT RESPONSIBLE NOR LIABLE FOR ANY ADVICE, COURSE OF TREATMENT, DIAGNOSIS OR ANY OTHER INFORMATION, SERVICES OR PRODUCTS THAT YOU OBTAIN THROUGH THIS WEB SITE. This is not intended to treat or diagnosis any illness. These natural remedies are for informational purposes only. Neither Abiola Abrams or Nicole Fraser is a doctor or medical personnel, nor claim to be. Check with your own medical doctor or pharmacist to know what is right for you.