The photo above features two of my amazing clients, Goddess Blanche and Goddess Danielle at the Goddess Pray Love Belize Retreat. They are both powerful women leaders who I know with my whole heart were born to change the world.  This year, my annual empowerment retreat is the Goddess of Paris Miracles and Manifesting Retreat. Some of the most powerful experiences that I have had is holding transformative space for other women leaders. I am able to create space for change in my corner of the world and also coach to profit to have a sustainable life to live my own dreams as well. 
Back when my coaching practice was just a dream, I had some idea of how I wanted to create change, but I didn't have the coaching tools and infrastructure to help me to get there. This is what Coach to Profit  is all about…

Hey Goddess!
As you know, one of my goals is to help you level up your skills as a coach, healer and/or Spiritpreneur.
After all, if you want to change the world, you need a solid foundation under you.
That's why I'm always on the lookout for the best possible coaching tools and empowerment resources to help you accelerate your results.
Well, today I'm excited to share my most recent find, Coach to Profit.
YES!!
What is Coach to Profit?
Coach to Profit is a hand-curated collection of premium ebooks, ecourses, PDF workbooks, ready-to-use templates, and more, that will help you book yourself solid, close clients on autopilot, become instantly referable, and more.
You get the opportunity to have full versions of coaching tools from 40 leading coaches, including my Coaching Business in a Box Kit.
::::Click here to check it out.
When will you get to work with tools and materials from 40 awesome teachers?
Inside Coach to Profit, you will learn how to:
Create a coaching funnel that keeps your client pipeline full (no technical experience needed).
Go from "discovery call" to new paying client in one conversation.
Help your clients achieve deeper, more meaningful breakthroughs with these ready-to-go worksheets.
Create a content marketing strategy that grows your coaching and consulting business.
Discover the secret to closing every proposal, billing clients for maximum long term revenue, and how to retain and grow your best accounts.
Get done-for-you white label content for your coaching and consulting business, including checklists, assessments, lead magnets, presentations, and more.
Discover a step-by-step system to build a constant stream of referrals with the help of influencers.
Leverage Facebook Messenger Chatbots to keep your calendar booked solid — some of you've been asking about this.
Close clients on autopilot with this simple, inexpensive, and scalable webinar system.
From workshop to booked solid, learn how to book your calendar solid with clients from a single meetup.
Now, typically, you'd have to spend over $3,000+ to get your hands on everything packed inside Coach to Profit
But this week, you can get everything for over 95% off.
::::Click here to learn more about this limited time deal.
Get in before the offer disappears…
The Bottom Line
If Coach to Profit sounds like something you'd like to get access to – don't hesitate, because this deal expires next Tuesday.
After that, it's gone for good.
As you know, I very rarely make these kind of offers .
I only share things that I feel are a tremendous value that you can't miss.
When I learned about everything that's offered in Coach to Profit, I knew immediately it was a winner.
Seeing the final lineup of ebooks, ecourses, and more – it's clear that this bundle is well worth the insanely low price you pay to get access.
Why spend hundreds of hours searching for free stuff online that is contradictory or just plain wrong half the time?
The Coach to Profit Team has already cut through the fluff and have curated resources you need to level up your coaching, training, or consulting biz.
::::Click here to learn more about this limited time deal.
Blessings and blissings,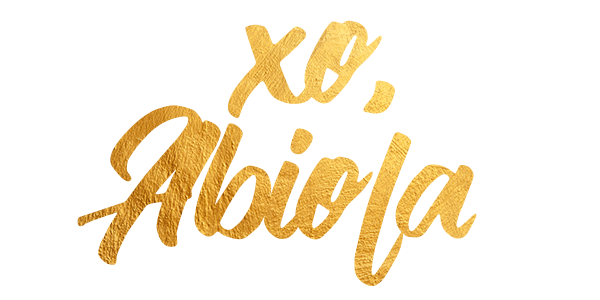 P.S.
What are you waiting for?? 
::::Click here to learn more about this special Coach to Profit deal now.