Join Spiritual teacher, intuitive coach, and award-winning author, Abiola Abrams for a sacred feminine initiation of self-love and soul care rituals, tools, and exercises at the Goddess Initiation Circle. In this hour-long virtual circle, Abiola will take us through her new book, African Goddess Initiation.
Abiola invites you to activate African goddess magic to transmute your fears and limiting beliefs so that you can create more happiness, abundance, and self-acceptance. All cultures and nationalities will benefit from this epic workshop!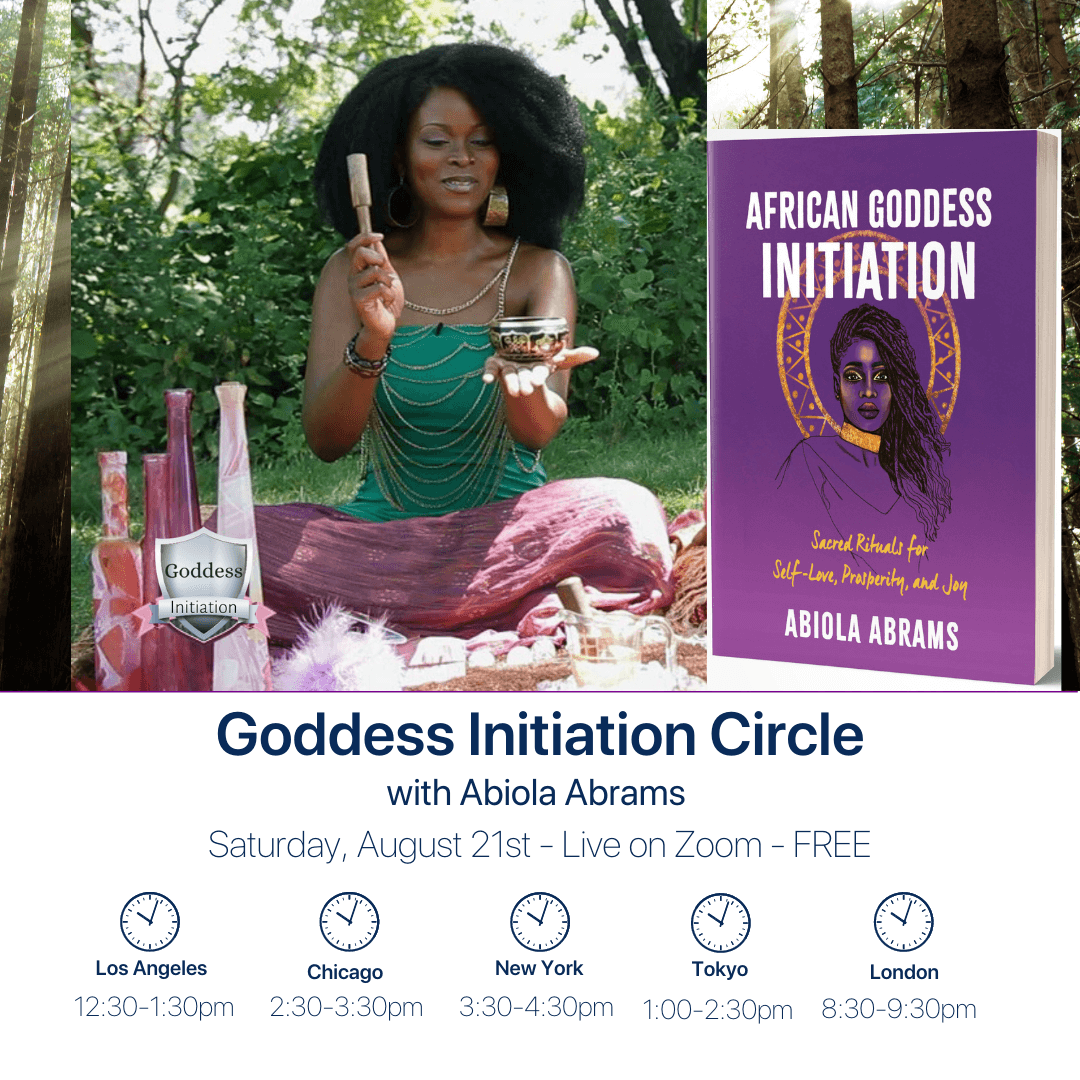 Together we will:
Transmute self-sabotage with self-care and soul care
Awaken generational healing
Manifest your miracles
Tune into pleasure and release struggle
Embrace your dark goddess self
Liberate your voice
Open your third eye intuition
Surrender, meditate and rise
Reclaim your divinity & divine feminine power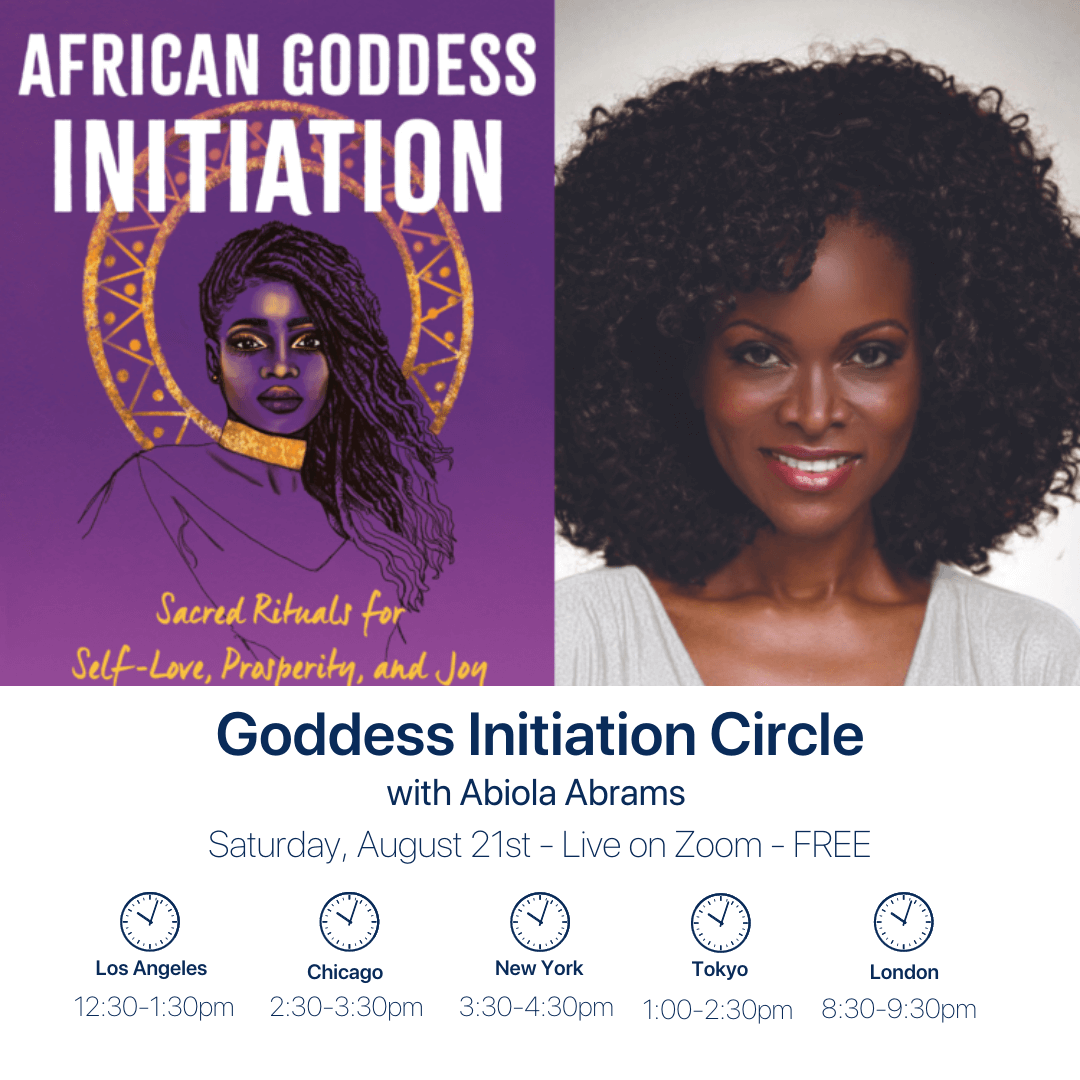 About Abiola:
Abiola Abrams is an award-winning author, intuitive coach, oracle deck creator—including the African Goddess Rising Oracle deck—transformational speaker, and international retreat leader. Abiola is the first-generation American daughter of multi-generational healers, seers, and farmers in Guyana, South America, who are descended from several West African nations. The founder of the Womanifesting self-love empowerment platform, podcast, and Goddess Temple Circle, Abiola studied sociology at Sarah Lawrence College.
unplug live
SAT, 8/21 | 12:30pm-1:30pm PST | FREE EVENT