Every woman on the PLANET needs to hear this message. It's time for you to RISE. You're a BAD-ASS; start acting like one. "Good Girls" NOT welcome here.
:::::CLICK HERE TO JUMP IN NOW::::::


Hey Goddess,
I can't hear you, please SPEAK UP!
I'm so fired up about this project and the impact it will have on women…
So, take your time reading this one today, gorgeous…it's made with love for YOU!
If you've been around me a while, you've heard me say "BE SEEN, BE HEARD, BE A MOVEMENT" countless times.
It's KINDA my thing, right?
Which is why I was a COMPLETE AND TOTAL YES when my friend Goddess Kristen Poczulp asked me to speak about it on her free masterclass series, OWN YOUR AWESOME.
YES — FREE — Own Your Goddess Awesome!
It's a free event for powerhouse women (that's you) who are ready to massively uplevel their lives, step into their power, use their voice and make a bigger impact in the world.
Again… kinda my thing, right?
Here's why I think you need to join us for this FREE special event:
As I have been speaking to women interested in attending my Goddess of Paris 2019 Retreat, I see that WAYYY too many of US are still playing small, not speaking their truth and afraid of owning their power in a bigger way.
I believe in my bones that women are destined to heal the planet,
I share all about my journey of finding my voice and I teach you how to do the same.
We are both committed to empowering, inspiring and uplifting women to create a life of freedom, self-expression and joy.
I know you're ROCKIN' IT in so many areas of your life but there might be one area that is your Achilles heel and you WANT A GODDESS BREAKTHROUGH!
WELL, Goddess Kristen has put together this crazy-cool tribe of about 20 fierce, female leaders who are sharing from their industry, background and experience on …
👉Health + Wellness + Vitality
👉Finances + Career + Impact
👉Love + Relationships + Connection
👉Spirituality + Manifestation + Abundance
And it's all designed to teach, coach and empower you to stand tall, use your voice, share your unique YOU with the world and make the difference you are meant to make!
Oh and each speaker gives away an empowering free gift…
[If you're already a YES, then stop reading and GRAB your spot by CLICKING RIGHT HERE]
If you want just a little bit more, here's a sneak peek at some of the things we will cover:
How to trust yourself after a failure or heartbreak (yes)
Find ways to keep going towards your dreams and goals even when it gets tough
How to stop ignoring your feelings and heal your relationship with yourself & others
How your "worst" character flaws are actually your greatest teachers
How vulnerability and "not fitting in" are your SUPERPOWERS… and more!
Each of us have had roadblocks, failures, heartbreak and self-doubts and we share openly and candidly about them. We also share how we OVERCAME and used those things as rocket fuel to create our lives intentionally.
Goddess, I want you to know something….
That small spark inside you…
…the one that seems so faint some days but is always there in your moments of stillness
…the one that when you listen, makes you feel a sense of freedom, empowerment and joy
…the one you remember feeling when you were a kid just being yourself
That's who you truly and authentically are — THAT'S YOUR AWESOME!
It's time for you to follow that spark.
You are meant to SHINE
Your voice MATTERS
It's time for you to step in and OWN YOUR AWESOME.
And I'll see your cute self in there,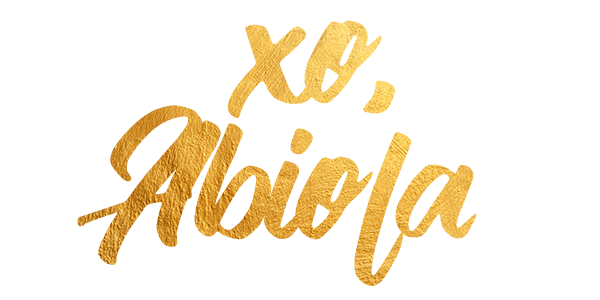 P.S.
I know there are OTHER BADASS GODDESS women in your life who need to hear this FREE and ABUNDANT message…
Help us spread the love of women empowering women, rising together and being seen, heard and living our truth.
Forward this email to those women and LET'S RISE TOGETHER!
Every woman on the PLANET needs to hear this message...
::::CLICK HERE TO JOIN THIS POWERFUL ENERGY::::
See you in there…
XO
Pin it!