It's day 12 of Project Body Love. Our theme is Your Body Temple and Your Secrets.
Have you heard of Emotional Freedom Technique? EFT is a scientifically proven way to rewire your brain and interrupt anxiety, panic attacks, fear, social anxiety, phobias, compulsive behaviors, stress and trauma in many people. EFT, also known as Emotional Freedom Technique, is one technology that can be incredibly helpful in maintaining a healthy state of mind. Tapping has been helpful for me…
My Dearest Sacred Bombshell,
I just received a couple of Direct Messages via social media about the EFT Tapping videos and advice I've shared over the years. The pulse is that Iyanla Vanzant just shared the Emotional Freedom Technique on Oprah Winfrey's OWN Network show "Help Desk." This makes me so happy!
I hear you and more tapping videos are already on queue and on the way.
You can also learn and read about Emotional Freedom Technique here.
Watch 3 Tapping Videos from Me – plus others I recommend here:

If you can't see the videos above, watch the playlist here on YouTube.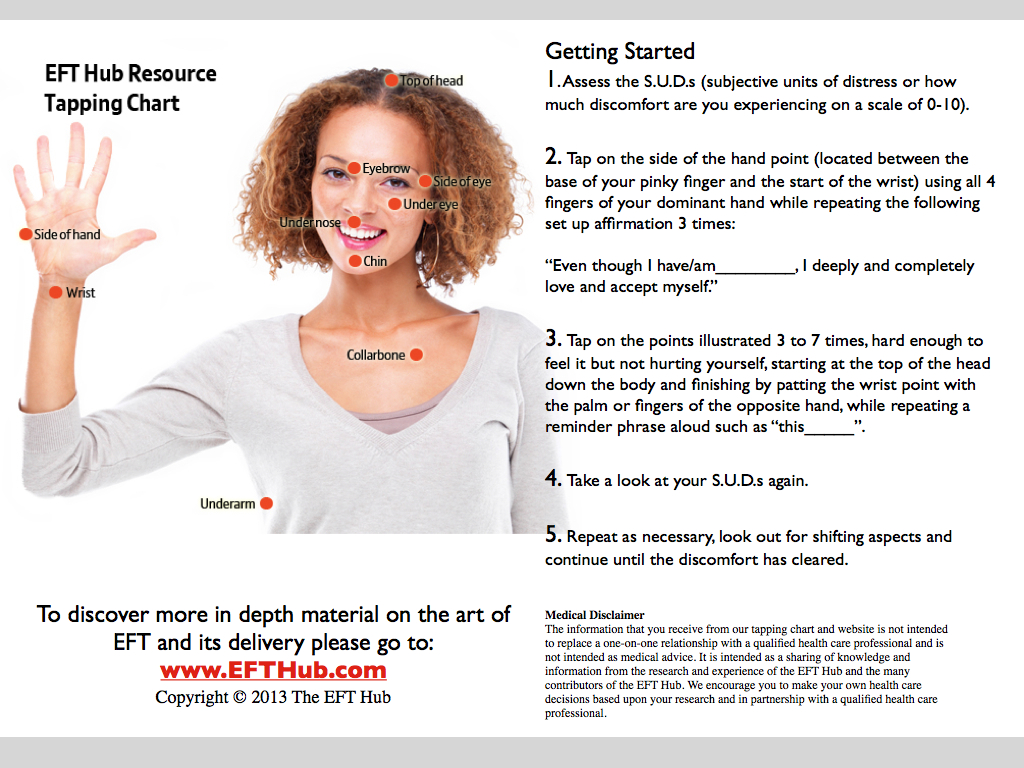 Graphic from EFTHub.com.
---