At the beginning or end of every workshop or playgroup, I pull a card from my African Goddess Affirmation Cards. Of course, it was the sacred Orisha Oshun. Mother always demands to be known. Here's tonight's card from session 2 of the empowerment workshop, Bombshell Breakthrough Year, Best Year Ever!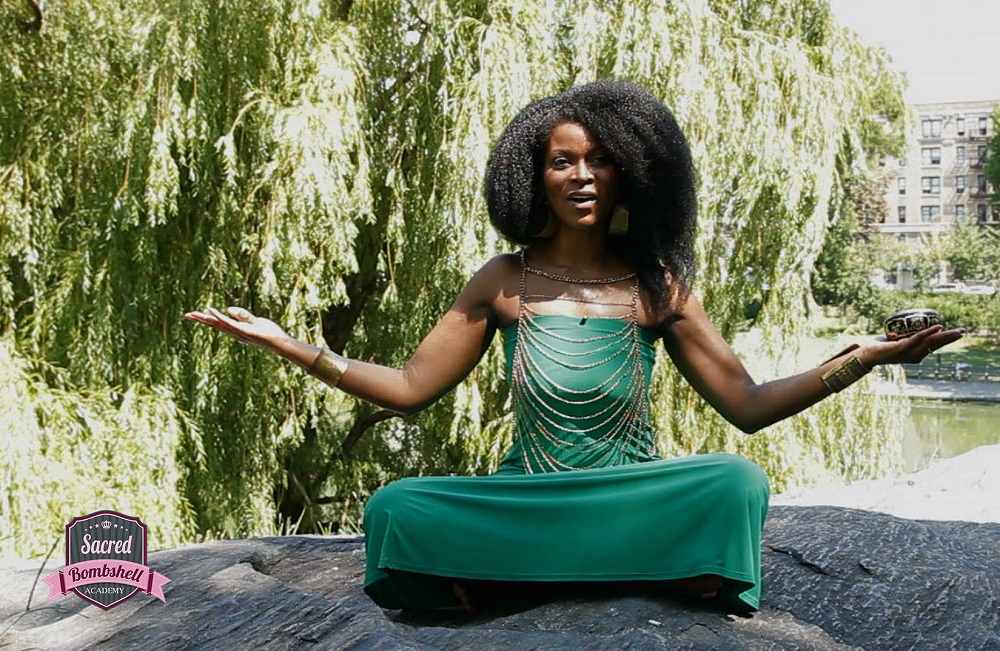 Hey Sacred Bombshell,
Tonight I pulled: The Orisha Oshun, Yoruba Love and Beauty Goddess, who is associated with feathers, honey, and mirrors.
Oshun, she the personification of love and your beauty reflects your beauty. She beckons and summons her daughter. Spread unconditional love. Shine it on yourself.
Here is the affirmation from tonight's card: "I take good care of my best assets: My mind, heart, spirit and body."


Here is the lesson of tonight's Goddess Oshun card:
Abiola's Goddess Lesson:
How would you treat yourself if you truly adored you? Do you love yourself beyond the superficial? In what areas of your life are you holding back from being your authentic self?
Realizing that your heart, mind, spirit and blessed body are gifts from the Universe changes the way you live.
Rejoice in this magnetic thought with the allure of Oshun, Yoruba goddess of love, beauty and wealth.
---
African Goddess Affirmation Cards are a timeless motivational tool.
Oshun, Yemaya and Isis are goddesses of the African diaspora. You know Venus, Aphrodite and Athena. Now it's time to tap into the gifts of Afrocentric female deities. Artistic representations of beautiful contemporary women with natural afro hair and shades of brown skin represent goddesses of love, abundance and beauty.
These feminine power archetype cards feature self-love lessons and positive affirmations from Love-Body-Spirit™ Coach Abiola Abrams, author of The Official Bombshell Handbook. Use for intuitive guidance, daily empowerment goals, oracle readings, divination discovery or self-coaching.
I AM ENOUGH.

I LOVE BEING ME.

LIFE LOVES ME.

THIS IS MY TIME.

---