I just had a metaphysical shift…
Looking for a free empowerment program? This EFT Tapping Meditation transformational program includes 25 free audios that will change everything…
:::Guess what! I am a presenter in the this year's Tapping World Summit!!
Pretty awesome right?
I will be sharing with you other speakers and what you can expect from this powerful virtual gathering of EFT Tapping teachers and masters.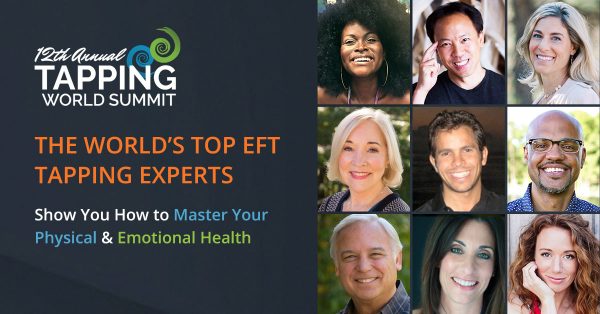 Hey Goddess~
Whoa.
This is going to sound totally odd but here goes —
I just had a metaphysical growth spurt.
Growth spurts are easier to see in kids — but an adult who is purposefully evolving has growth spurts too.
I think it's the reason this retrograde is trying to kick my a**.
From plumbing issues to Zoom wigging out completely.
Today I opened Amazon on my regular laptop and the whole site was in SPANISH for no reason. CRAZINESS…
When we have a METAPHYSICAL / energetic growth spurt — a SPIRITPRENEUR METAMORPHOSIS, I call it — we quickly fall out of alignment with our present situation– physically and energetically.
It is the congruence of SO MUCH MAGIC — writing my next book, working with my badass soulmate clients Visibility Lab and Visibility Book Lab, speaking at schools (Georgetown is up next!), planning my Spring Equinox NYC circle, the Goddess Unmasked Omega Retreat in June — and that's ALL just for starters.
It is the same when you have an AWAKENING.
The magnificent thing about being a coach, teacher, healer, leader or anyone who chooses to purposely stand in power and HOLD SPACE for others, is that creating solutions and cures for your beloved client's challenges also accelerates your own EVOLUTION.
And revolution.
As I've shared, my brave and brilliant Book-Brand-Business clients have brought a new set of fears, blocks, shadows and issues to the forefront. Because the process of writing a new book awakens so much STUFF.
I LOOOOOVVVEEE working with you on clearing visibility challenges — because I know what it's like to feel invisible in almost every aspect of your life.
So when we have these visibility blossomings — OMG – it's AMAZING.
Clients are appearing on TV and writing books and launching courses and trying webinars for the first time — YIPPPPPEEEEEE.
We all deserve to be seen and heard.
You deserve to make your mark.
So I got this download for a WHOLE NEW MINDSET + ENERGY SHIFT TRAINING that will be FREE for current Visibility Lab and Visibility Book Lab clients —
It's called Spiritpreneur METAMORPHOSIS.
And I am making it available very inexpensively to the rest of my tribe too.
I want us ALL to win.
You staying stuck doesn't serve your vision.
You playing small doesn't serve your purpose.
As many of you know — I have studied hypnosis for the past 2 years and I look forward to using all of the tools in my goddess Spiritpreneur bag to help you get THERE…
Wherever THERE is for you!
If you are feeling stuck, check out the Spirtpreneur METAMORPHSES sessions — and let me know how I can support you in clearing your mindset and energetic blocks for good.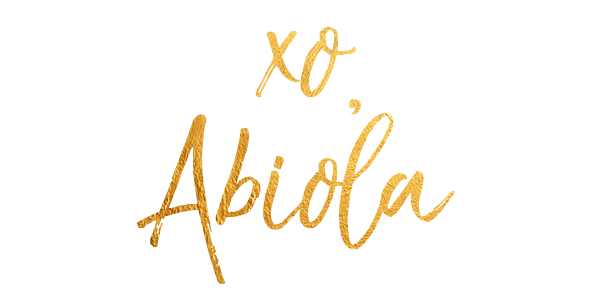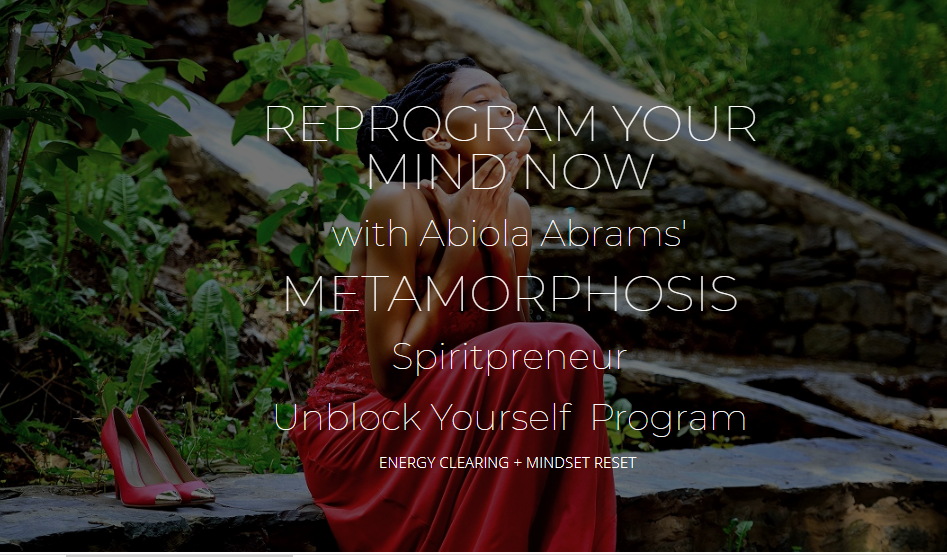 P.S.
Metamorphosis is coming with the New Moon to snatch all your blocked edges…
No goddess left behind.
But meanwhile, get in on this free empowerment goodness —
Metaphysical Shift: The Tapping Summit — ME + 24 other EFT TAPPING transformational MASTERS —

Here is the free link — that will include bonuses from me once the even gets started: http://TinyURL.com/AbiolaTapping
---
Pin It!